"Broken Lives": The Banking Royal Commission Findings Are Finally Here
"Wrongdoing is not denounced by issuing a media release," commissioner Kenneth Hayne said.
by
,
The day Australia's banking and financial sectors had been dreading has arrived: the release of the royal commission report.
Commissioner Kenneth Hayne, pictured below in an awkward moment last week marking the submission of the report, has made 76 recommendations to government, all of which the government has agreed to support.

Hayne's 76 recommendations are far-reaching and span across all areas considered by the commission, including banking, financial advice, superannuation, insurance, regulators and culture.

They include enhancing consumer protections, cracking down on financial advisors, limiting people to one default superannuation account, prohibiting the hawking of superannuation and insurance products, and introducing a new oversight authority to regulate the regulators.

The report also recommends a culture overhaul in the financial sector, saying that all financial services should regularly assess and deal with culture and governance problems.
Hayne said that misconduct in the financial sector had often been rewarded in the past, and people did it because they knew they could get away with it.

"Incentive, bonus and commission schemes throughout the financial services industry have measured sales and profit, but not compliance with the law and proper standards," he said. "Incentives have been offered, and rewards have been paid, regardless of whether the sale was made, or profit derived, in accordance with law.
"Rewards have been paid regardless of whether the person rewarded should have done what they did."
Hayne said consumers had next to no power to negotiate the terms when dealing with financial service companies and banks, and were often not able to make an informed choice about what they were signing up for.
"There was a marked imbalance of power and knowledge between those providing the product or service and those acquiring it," he said.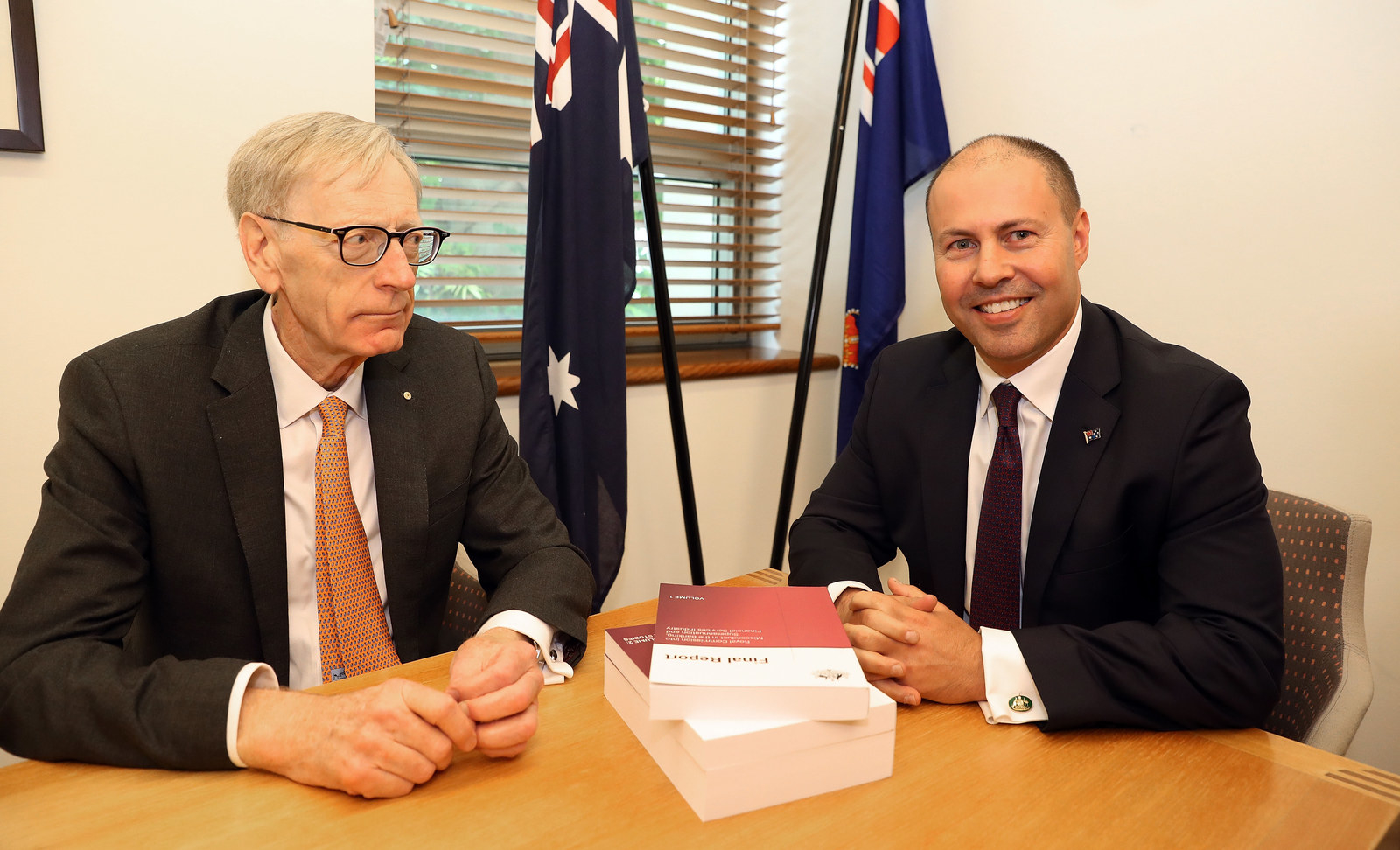 This was evident in the thousands of submissions received by the inquiry, and the public testimony provided to the commission. Hayne said that misconduct was not punished, meaning there wasn't effective deterrence. He said this had to change.

"Saying sorry and promising not to do it again has not prevented recurrence," he said. "The time has come to decide what is to be done in response to what has happened.
"The financial services industry is too important to the economy of the nation to allow what has happened in the past to continue or to happen again."
There were 24 referrals made from the commissioner's report to financial and corporate regulators, over misconduct related to misleading and deceptive conduct, and other misdoings including fees for no service provided to customers. These referrals could result in individuals being prosecuted.
The final report makes 76 recommendations, and treasurer Josh Frydenberg has said that the government will be supporting all recommendations.
In a press conference on Monday to mark the release of the report, Frydenberg said the report showed banks had been driven by greed and behaviour in breach of law, and below community expectations.
"The price paid by our community for this misconduct is immense," he said. "And goes beyond just the financial. There have been broken businesses, and the emotional stress and personal pain has broken lives."