Australians Are Trolling Their Local Politician By Asking For A Photo Of The Queen
One is not amused.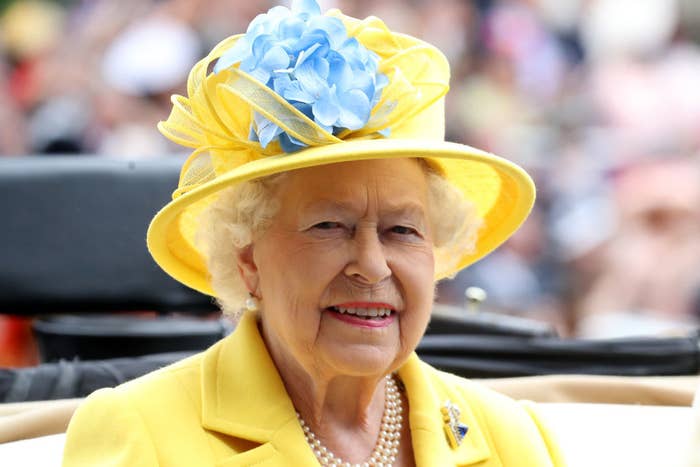 Australian federal MPs are being flooded with requests for a portrait of the Queen after Vice published a story about a little-known right for citizens to get photos of Queen Elizabeth II for free.

Vice reminded us that because Australia isn't a republic and the Queen is still our head of state, they can ask their local MP for a photo of the Australian head of state, and Prince Philip, among other "nationhood document" things.

Since then, MPs have reported being inundated with requests for their own photo of the Queen (not Claire Foy, though, for what it's worth), a picture of her hubby, or an Australian or Aboriginal and Torres Strait Islander flag, which you can also request.
Assistant minister Craig Laundy said he'd been flooded with requests for images of the Queen, and has ordered more stock.
Labor MP for Gellibrand in Melbourne's west, Tim Watts, told BuzzFeed News he had received dozens of requests. On Twitter he revealed some of the items he was sending back to constituents, including a photo of Her Royal Highness, a poster in support of an Australian head of state, and a photo of former Labor prime minister Julia Gillard with AFL legend Bob Murphy.
Labor MP for Griffith, Terri Butler wondered if she could send photos of Queen Bey.
Watts said that most of the requests were tongue-in-cheek, with one requesting a photo of Queen Elizabeth II as a "fine addition for the pool room". Watts said that this just exemplified how outdated the monarchy was in Australia.
"This joke just shows the lie of the monarchists' claim that if it ain't broke, don't fix it," he said. "The monarchy no longer unites us — the idea of a Queen of Australia just leaves us rolling our eyes."
MPs can't make people pay for the photos, and so the cost for sending them to constituents is on taxpayers, It is considered part of an MPs' parliamentary expenses reported by the Independent Parliamentary Expenses Authority every three months.

So, if you want a free picture of Lizzy, now's the time, I guess?