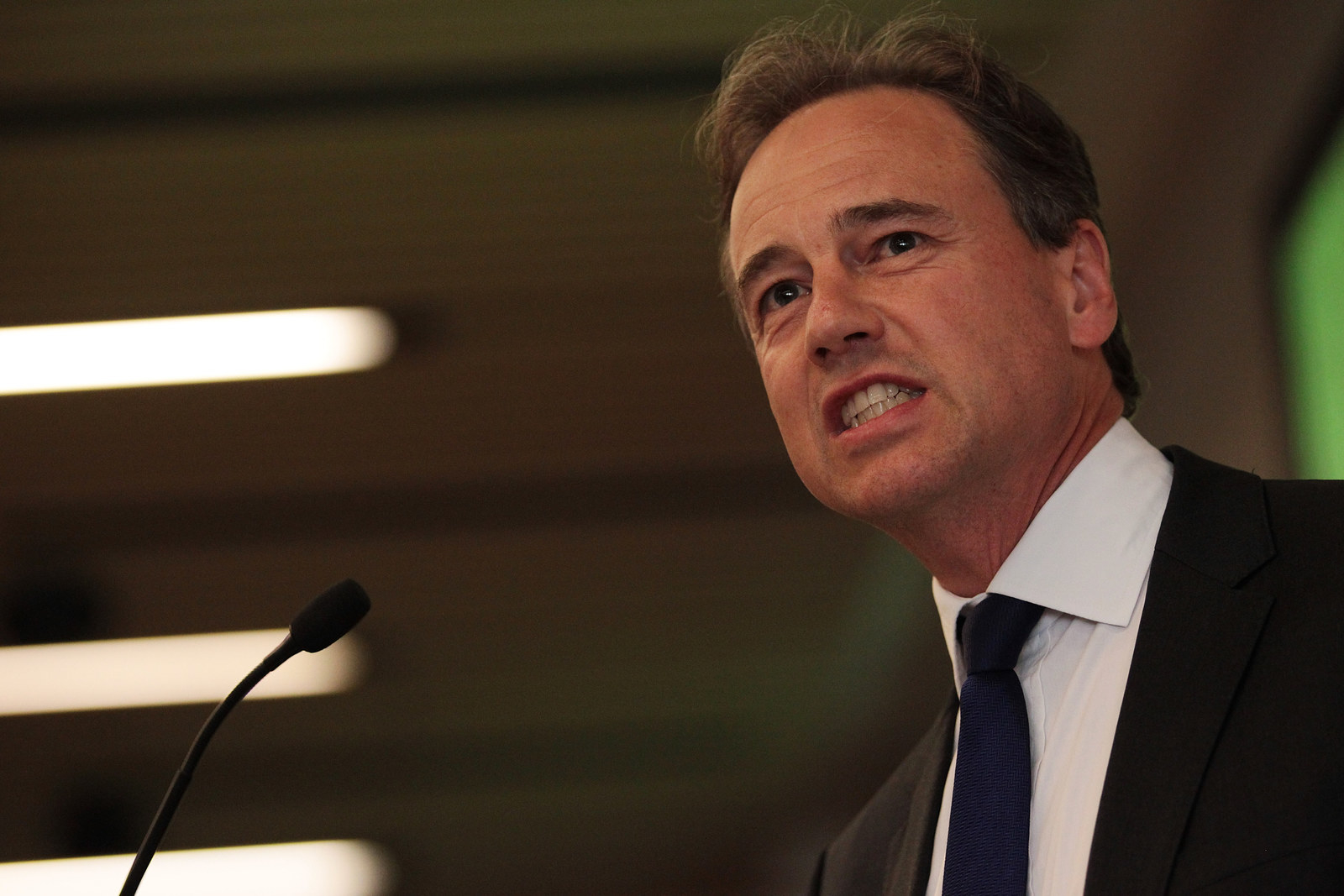 Just a month after health minister Greg Hunt claimed his Twitter account was hacked, parliamentarians have been warned by the Department of Parliamentary Services (DPS) that they might become victims of Twitter hacking.

While the Australian Federal Police (AFP) is investigating how Hunt's Twitter account came to "like" a porn tweet, the DPS has emailed all MPs and staffers to warn that their accounts might also be targeted.
In the email, seen by BuzzFeed News, the department responsible for the IT used by Australia's federally-elected representatives warned that attackers had been targeting high profile people through phishing campaigns to trick them into revealing their Twitter password.
A phishing attack is where an attacker pretends to appear as a legitimate service and asks for your username and password. It can look like an internet banking page, or a Twitter login page.
Despite Hunt's recent reported hack, the department said there was currently "no evidence that the parliament or any users within Australia" have been the target of the campaign. People have been advised, though, to switch on two-factor authentication and not use the same password as their Australian Parliament House (APH) email address for their Twitter account, if the two are linked.
"If this is not the case, a compromise of the social media platform will reveal the user's APH password and will most likely also result in a breach of the user's account on the APH network."
Defence industries minister Christopher Pyne also claimed his Twitter account was hacked after it liked a porn tweet, however he did not refer the matter to the AFP.
Australian ambassador to the US, Joe Hockey, also referred a tweet liked from his account to the AFP for investigation, but at last report the AFP had yet to commence an investigation.
The Department of Immigration and Border Protection brought in the Australian Commission For Law Enforcement Integrity to investigate who accidentally or otherwise liked a porn tweet from the official Twitter account of the Australian Border Force commissioner Roman Quaedvlieg.