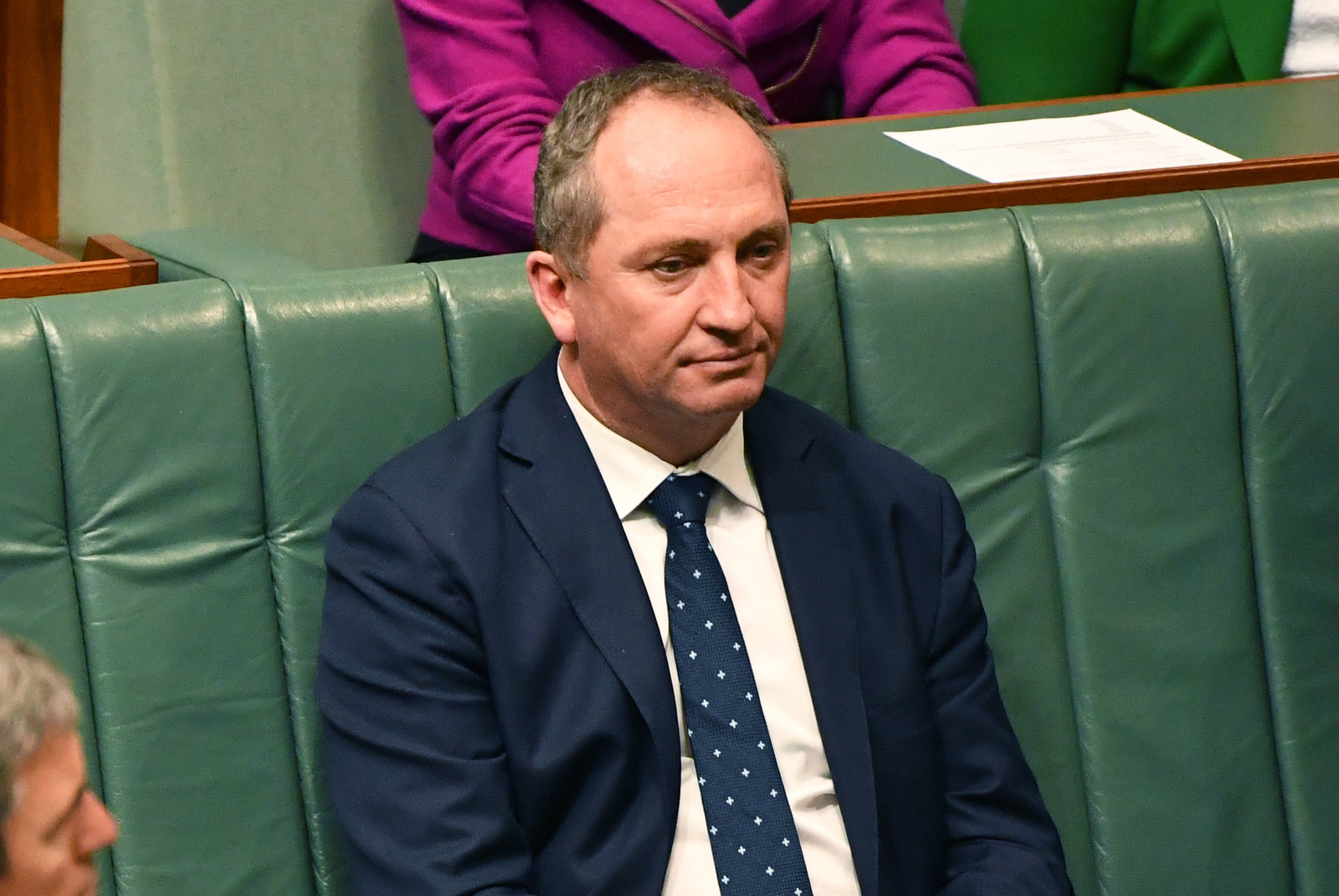 Australia's daily newspapers couldn't resist a good Kiwi joke after it emerged that our deputy prime minister Barnaby Joyce was a dual citizen.

On Monday, Joyce became the latest politician to become embroiled in the dual citizenship saga in parliament, when he conceded he is in fact a New Zealand citizen, due to his father being Kiwi.
Joyce has referred himself to the High Court, but is so far refusing to resign or step aside from the ministry. The Labor opposition has argued that this is due to the one-seat majority the Turnbull government has in the House of Representatives, while the government claims to have advice from the solicitor-general suggesting that Joyce is in the clear.
As the biggest news in Australian politics this week, naturally, Australia's newspapers found it impossible to resist.
It's Barnaby Joyce ... Barnaby Choice, bro. Or something.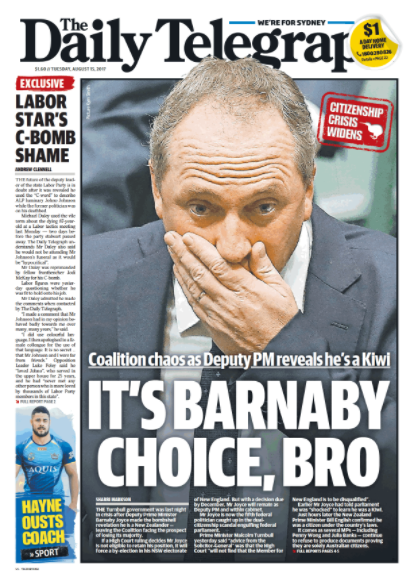 The national broadsheet went for the very classy "PM under long white cloud".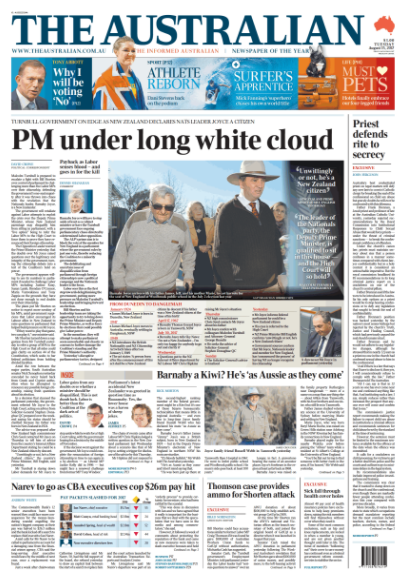 Ewe have got to be joking.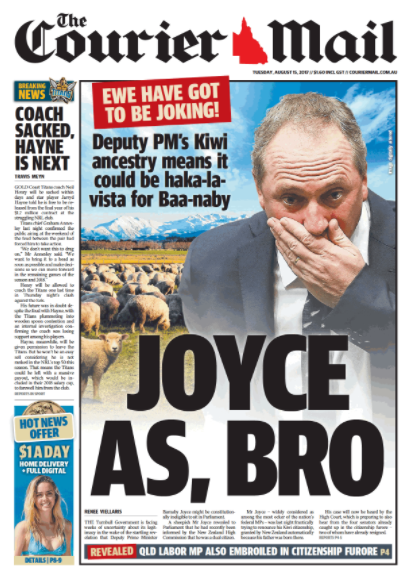 Adelaide's paper couldn't resist the sheep joke.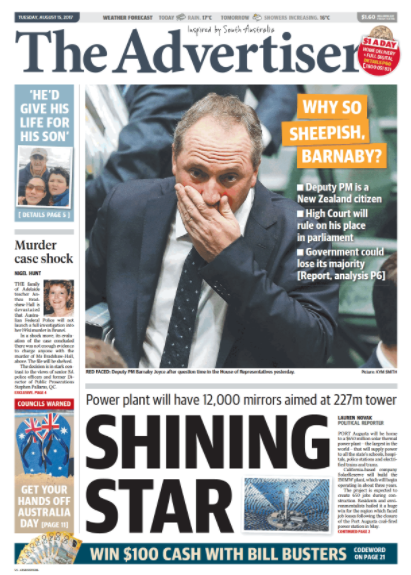 The Herald Sun worked rugby into its masterpiece.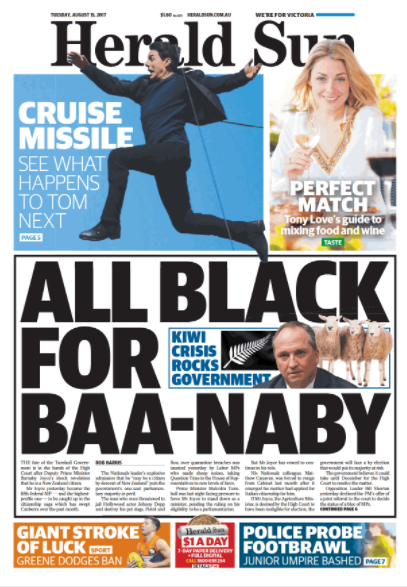 *kisses fingers*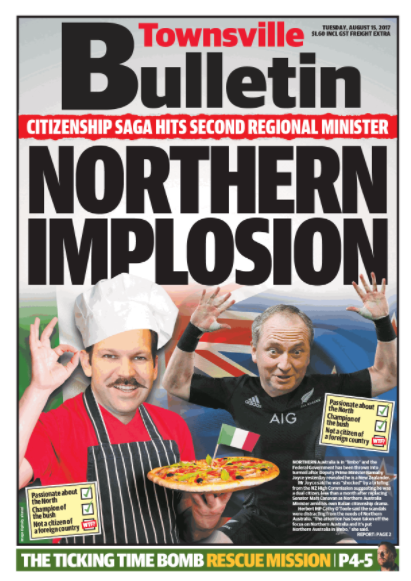 Fairfax papers played it straight, and not even the deputy PM being a Kiwi could get the crocs off the front page of the NT News.