The Morrison government returned to parliament for the last sitting fortnight of 2018 this week, its first as a minority government, days after the Coalition was absolutely smashed in the Victorian state election.
And things didn't really get much better from there.
1. Minister for women Kelly O'Dwyer reportedly told colleagues that voters thought the Liberals were "homophobic, anti-women, climate change deniers".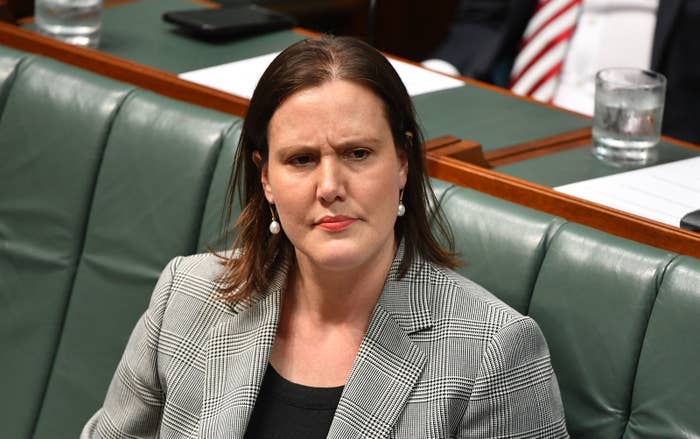 During an emergency crisis meeting with Victorian MPs to discuss the ramifications of the state election results, the Herald Sun reported that O'Dwyer told colleagues the Liberals are widely regarded as "homophobic, anti-women, climate-change deniers".

Which led to Labor asking O'Dwyer in Question Time if she "agreed with herself" that the Liberals were "homophobic, anti-women, climate-change deniers". Classic scenes.
2. Prime minister Scott Morrison accused Labor leader Bill Shorten of acting "cocky" after the so-called "Danslide" in Victoria.
3. Things got worse when the latest Newspoll showed the Coalition trailing Labor on a two-party preferred basis by 55% to 45%.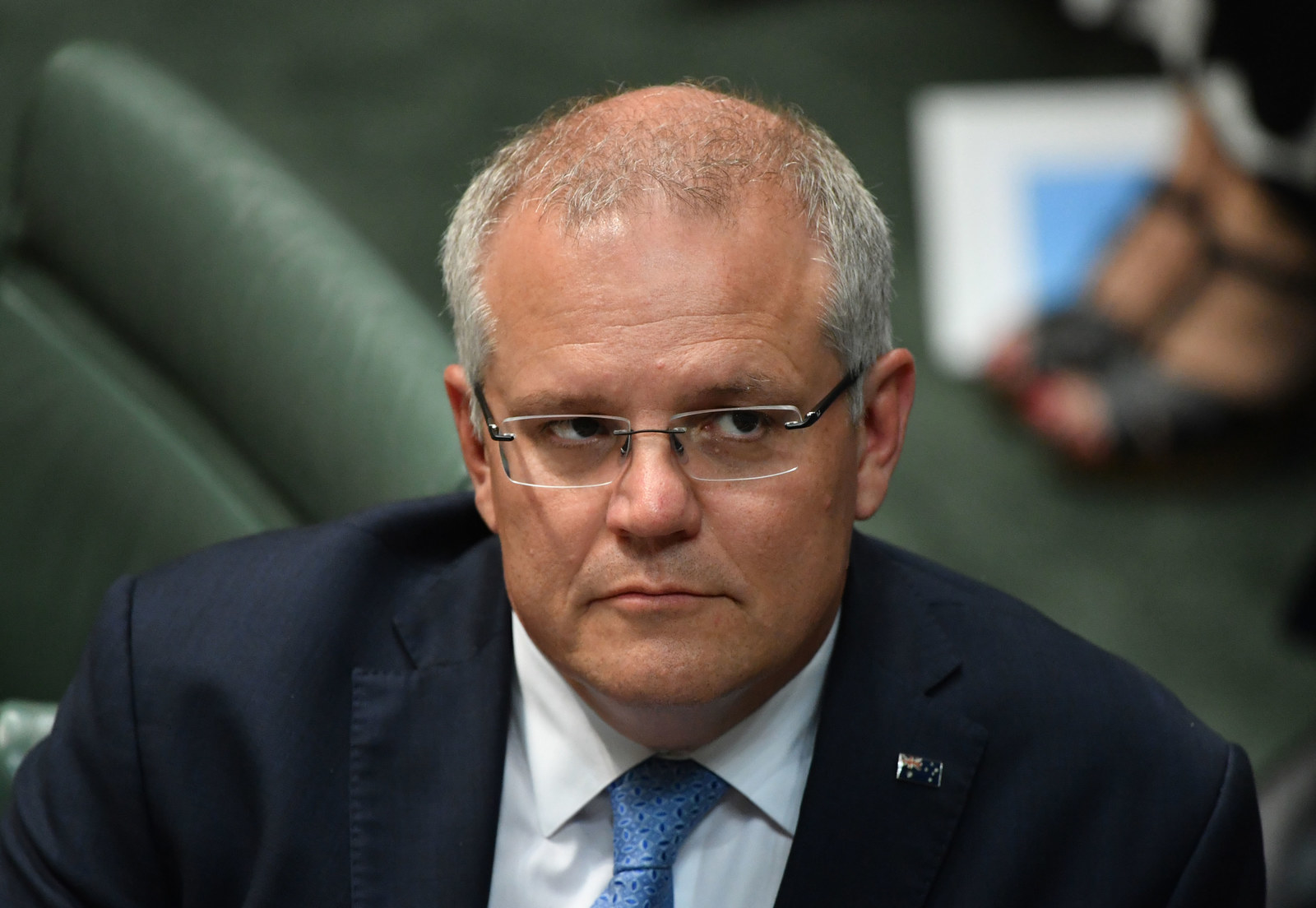 That would mean a 30-seat loss if the election was held this weekend.

4. Liberal senator Jim Molan was dumped to an unwinnable spot on the Liberals' Senate ticket in NSW. People got mad.
After a vote by NSW Liberal party members, Molan was shafted to fourth place on the combined Coalition Senate ticket. He then refused to appear on Q&A on Monday night, saying he would find it hard to defend the party after what they did to him.

Cue outrage!
Greg Sheridan described Molan in The Australian as "the best-known and the most impressiv­e backbench senator in Australia" and said his dumping was an "extravagant [act] of self mutilation".
5. Dr Kerryn Phelps was sworn in as the independent member for Wentworth, throwing the Morrison government into minority.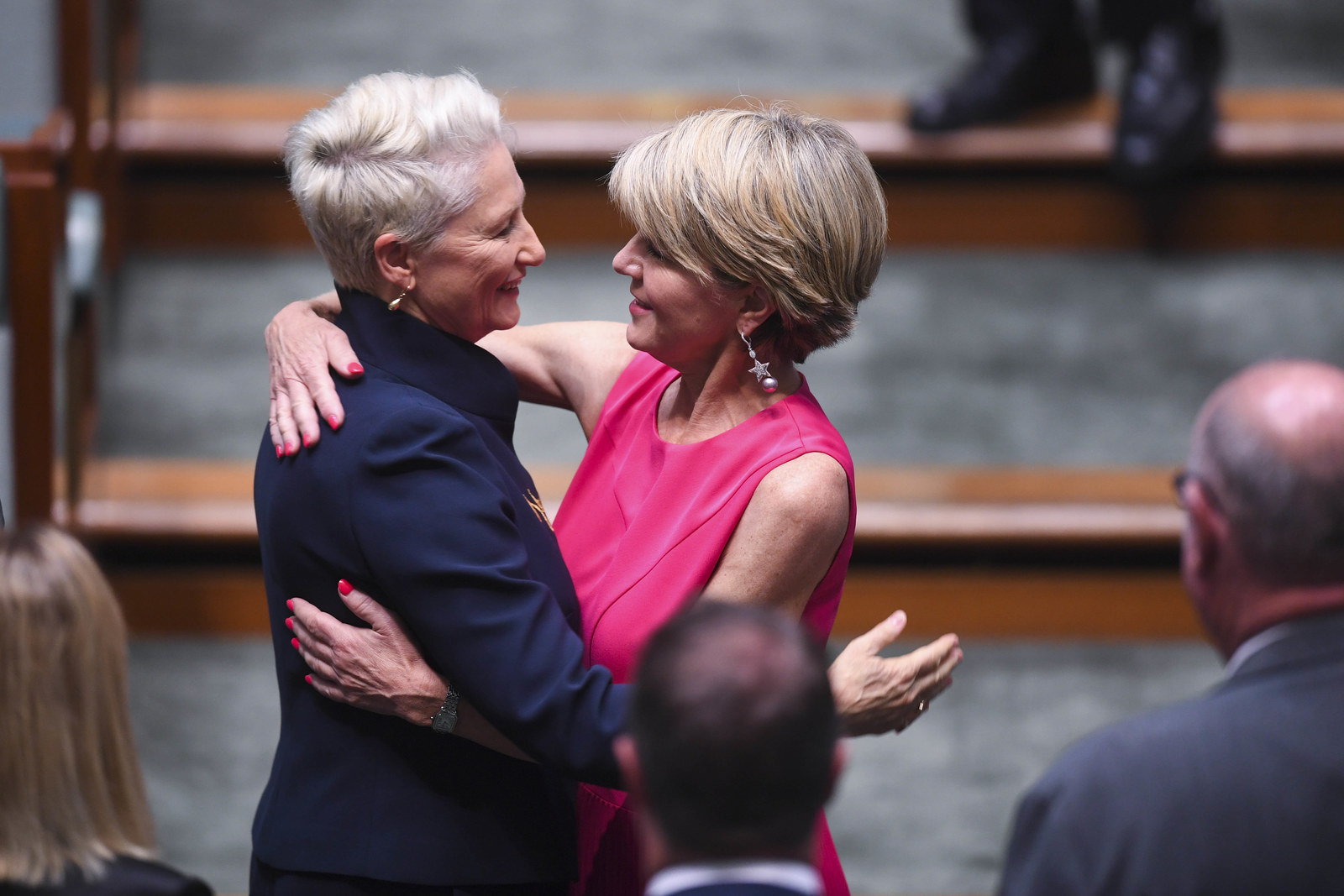 Phelps is the first Jewish woman to sit in the House of Representatives and the first women to hold the seat of Wentworth.

After saying she would consider whether to support a motion to refer home affairs minister Peter Dutton to the High Court over his eligibility, Christopher Pyne threatened to refer Phelps (and three Labor MPs) to the High Court too! Drama!
Phelps and fellow cross benchers Adam Bandt, Derryn Hinch, Andrew Wilkie and Tim Storer introduced a bill to get the kids off Nauru immediately, and urgently transfer people from Manus and Nauru who need medical treatment.
6. Scott Morrison announced he was moving the Budget forward, giving away the likely date of the next election (probably May 11 or May 18).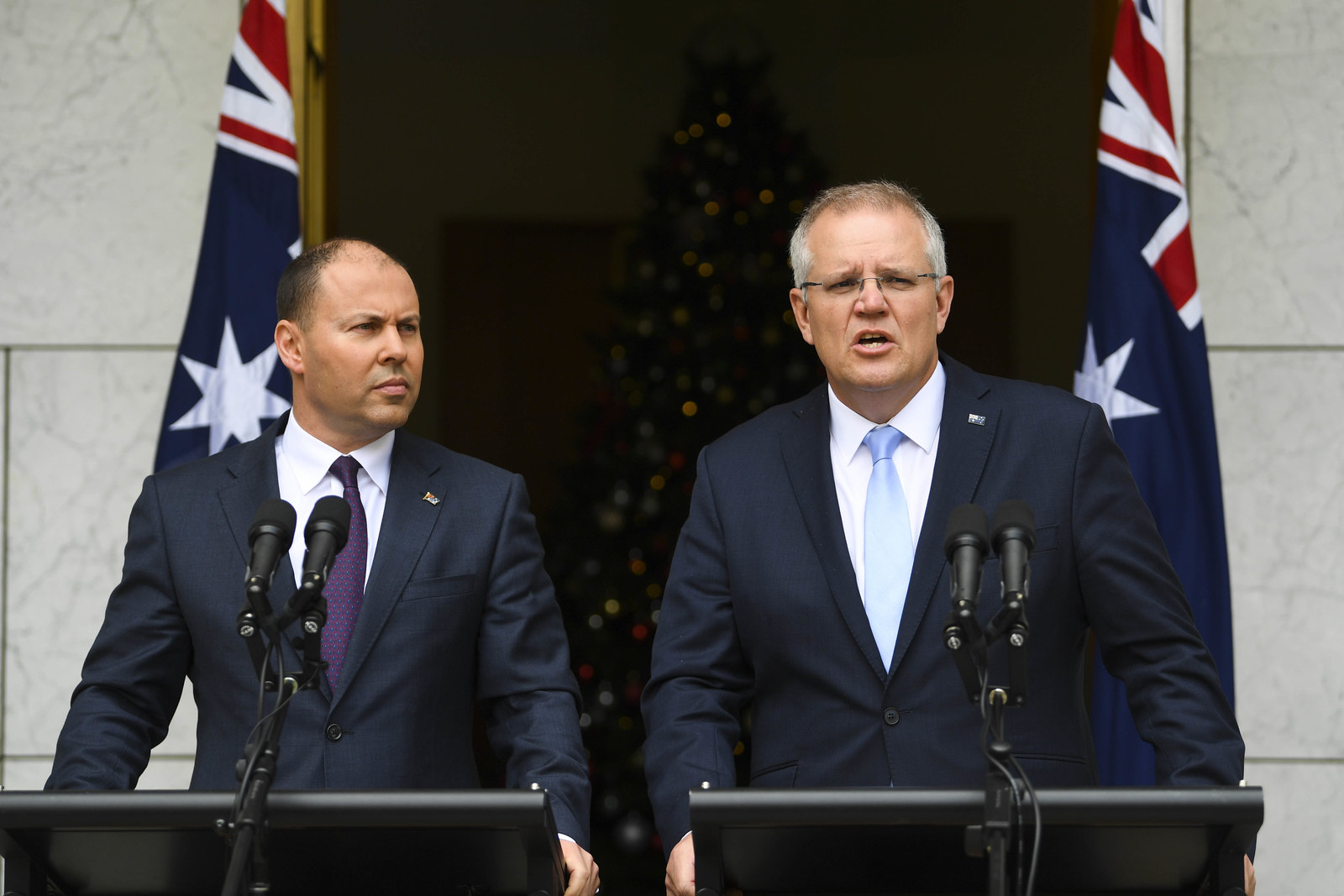 Morrison said the next budget will be on April 2, 2019, and claimed it would be the first budget surplus in a decade.

Morrison and treasurer Josh Frydenberg made the announcement while standing in front of a Christmas tree. That's not important, but it seemed weird.
The government has until May 18, 2019, to hold the federal election or it will be forced to hold split elections for the House of Representatives and half of the Senate.
Morrison also announced the government would deliver its mid-year economic and fiscal outlook (MYEFO) on December 17. During Labor's national conference. Lol.
7. But just as he did that, Julia Banks quit the Liberals and dragged the "reactionary right" in the party who got rid of Malcolm Turnbull.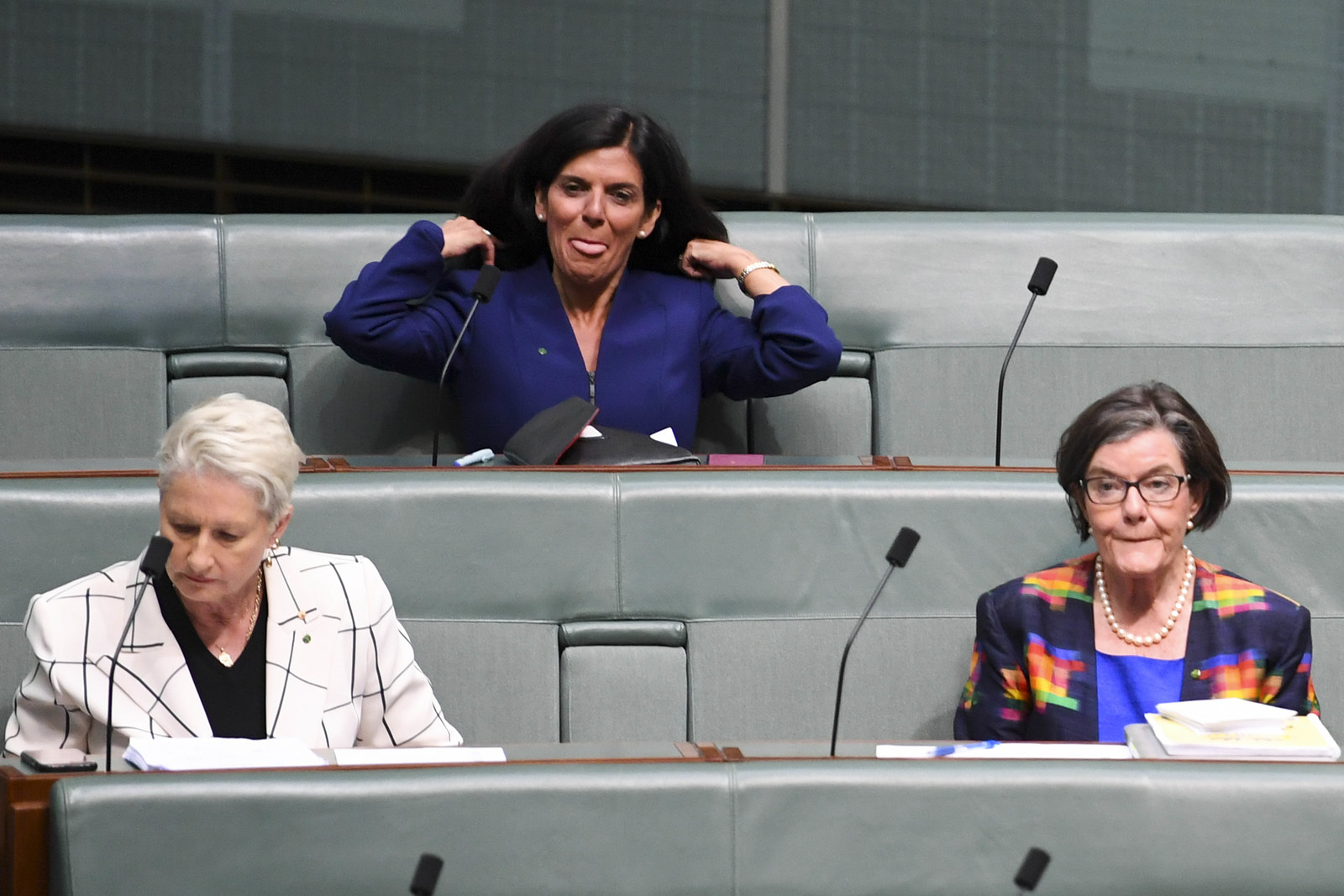 Banks' defection leaves the government with just 74 members out of 150 in the House of Representatives. Even more minority government.
"The Liberal party has changed," Banks said. "Largely due to the actions of the reactionary and regressive right wing who talk to themselves rather than listening to the people."

Banks said she had decided to stay in parliament as an independent MP. She said she would not vote for motions of no confidence, or against supply bills that would threaten the government's position.
8. Backbencher and former foreign minister Julie Bishop said the government should do a deal with Labor on the National Energy Guarantee. Again.
Bishop called on the prime minister to do a deal with Labor on the NEG, after Labor adopted the policy as its own, arguing that businesses want it.
Let's not forget that the Liberal party room voted in favour of the NEG twice before dumping it in the days before the August leadership spill.
9. Bishop also donated ~those red shoes~ she wore when announcing her resignation as foreign minister after the leadership spill, to the Museum of Democracy.
10. Kids took a day off school to protest climate change, and the prime minister told them to do less activism and more study.

Do you think ScoMo ever wagged school?
11. Jimmy Barnes went to Canberra to ask the PM to get kids off Nauru. He said it was sad that people believe the government's claim that bringing the kids to Australia would restart the boats.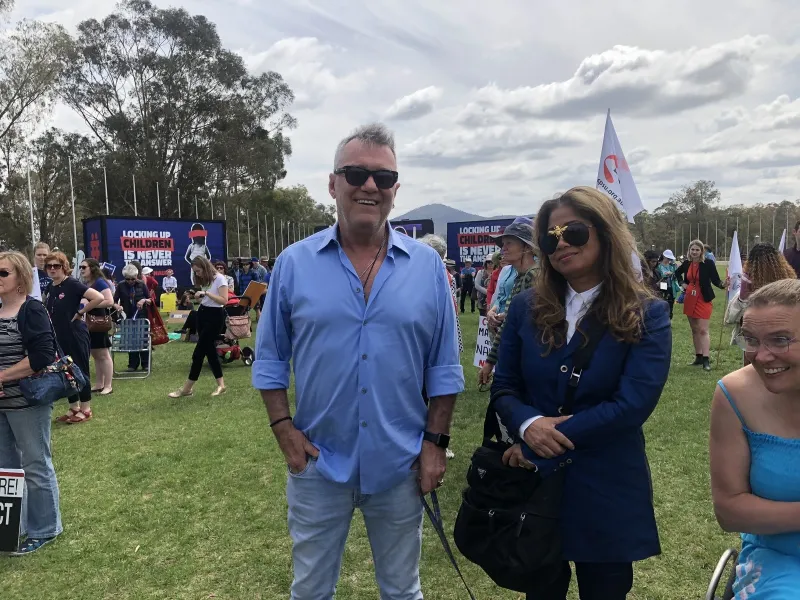 Barnes told BuzzFeed News that the current situation of leaving refugees on Nauru for five years was "too much".
"These are families, these are kids," he said. "I'm an immigrant myself. We left Britain to get away from bloody violence and horrible stuff, never mind what these people have been fleeing."
12. Nationals senator Barry O'Sullivan made a sexist comment about Greens senator Sarah Hanson-Young ... and Greens leader Richard Di Natale was kicked out of the Senate for the day after refusing to apologise for calling O'Sullivan a pig.
This sparked the Senate to introduce new rules cracking down on frivolous debates that often descend into offensive comments and nonsense.

13. THENNNNNN conservative magazine Spectator Australia deleted an online post that slut-shamed Hanson-Young for having her "boobs hanging out".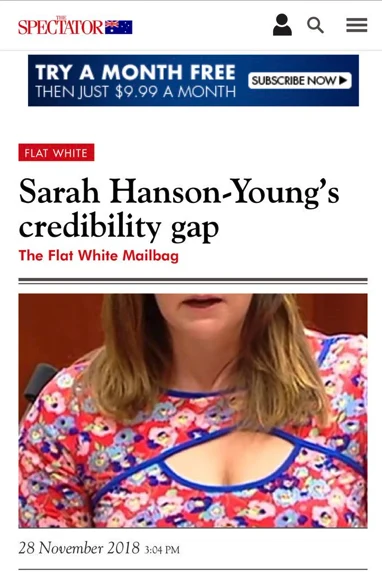 "Watching Question Time and ABC analysis and wanting to pull my eyes out," read the letter, claiming to be from a female reader. "If SHY wants to be taken seriously why is she wearing a dress in the Senate that looks like she's on her way to a Christmas party?
"Any woman with anything upstairs knows you don't win a debate with your boobs hanging out."
14. Labor made a deal with the government to pass laws to keep new migrants off welfare for four years after they arrive in Australia.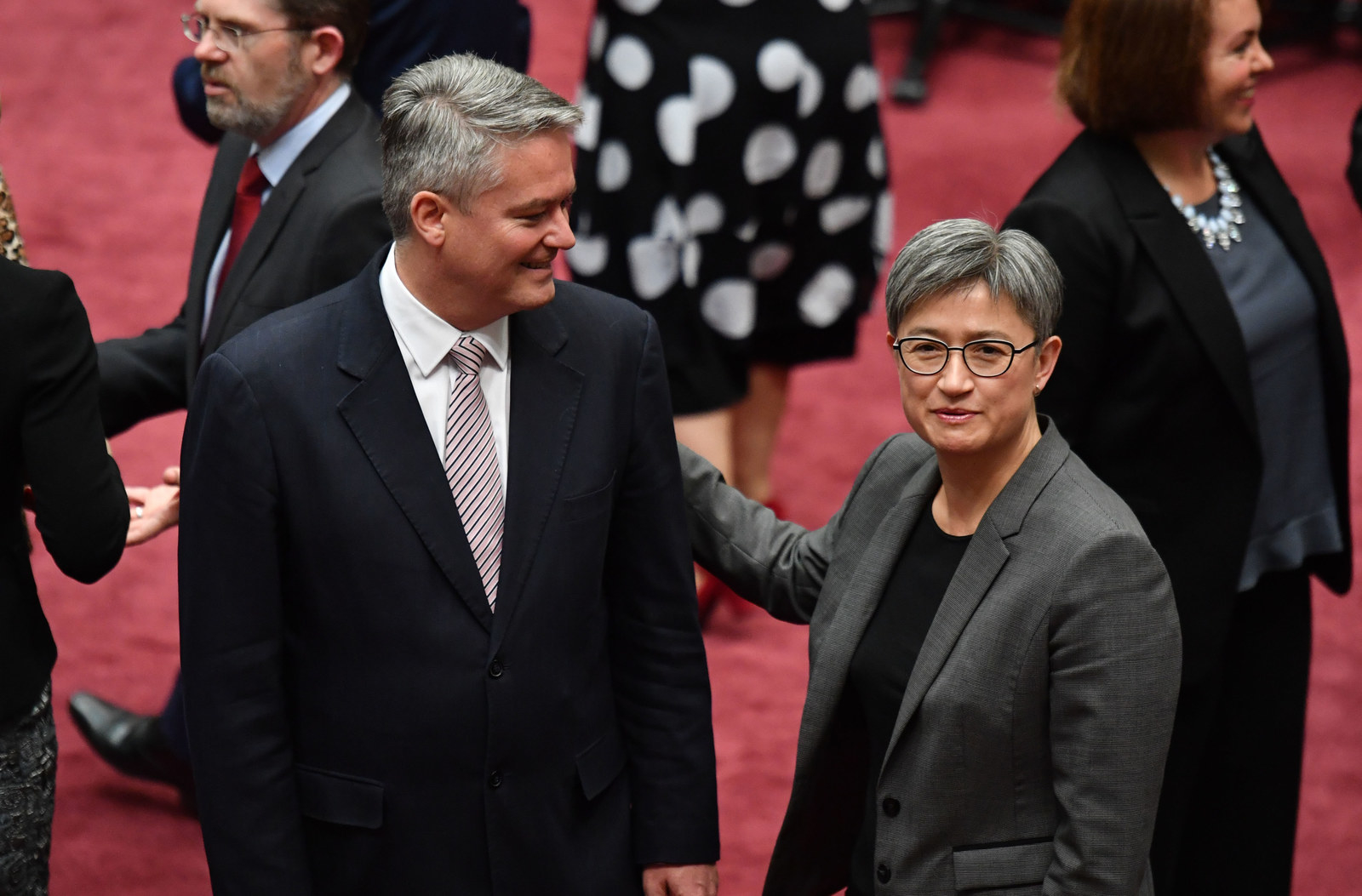 This made the Greens real mad.

15. Craig Kelly said he planned to quit the Liberals if he loses preselection for his seat, but kind of changed his mind hours later.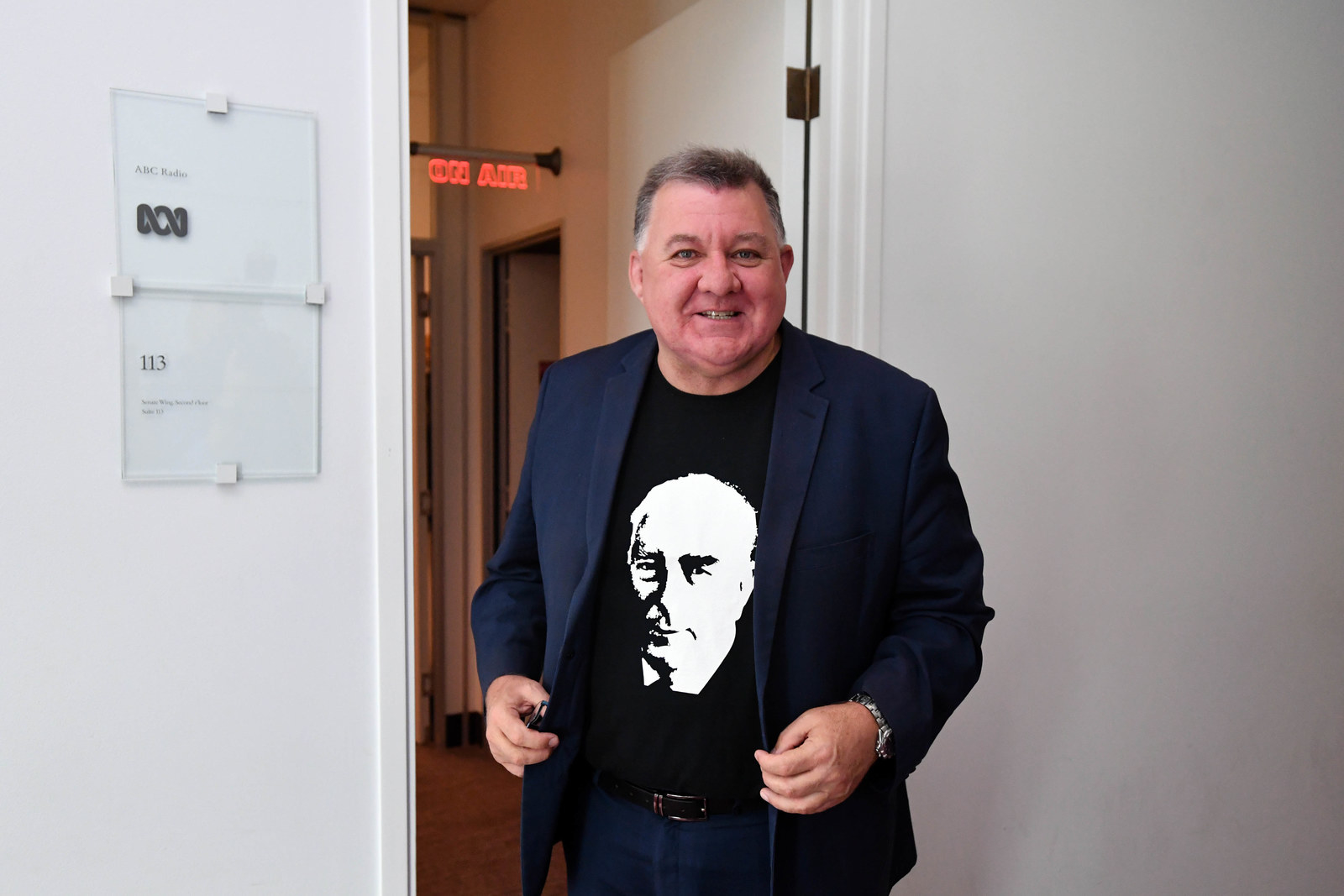 Kelly told Fairfax he was being urged to quit the Liberal party immediately if he was dumped as the Liberal candidate for Hughes, and that he might run as an independent.
He then said he wouldn't quit the Liberal party ... at least this year.
Kelly decided to wear a t-shirt with Liberal party founder, former prime minister Robert Menzies, on it to show how much of a Liberal he is. Huge.
16. The Adani Carmichael coal mine in Queensland will likely go ahead after the company announced it had secured enough money to build it without government financial support.
That was welcomed by resources minister Matt Canavan, who got severely ratio'd for mentioning it in a tweet about the fires currently ravaging Queensland.

17. Greens senator Larissa Waters wore "Stop Adani" earrings into the Senate and that made Liberal Ian Macdonald grumpy.
Macdonald got in trouble in 2014 for wearing a high-vis shirt provided by Australians for Coal in the Senate while talking about how much he loved the black rock.
18. The guy who praised the "White Australia" policy and called for a "final solution" to Australian immigration, senator Fraser Anning, announced plans to start his own political party.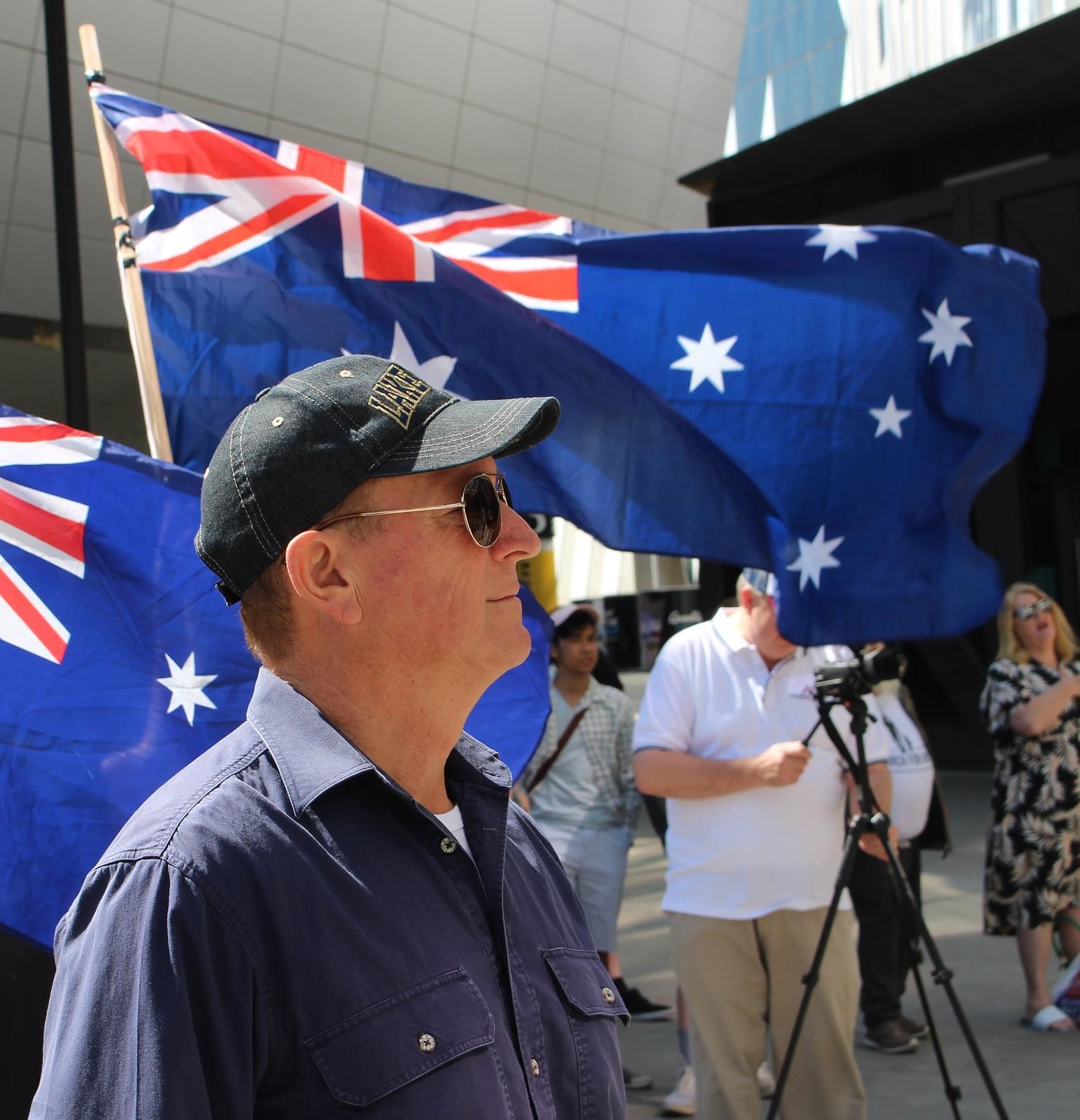 After defecting from One Nation last year, then getting sacked from Katter's Australian Party last month, Anning informed the Senate on Monday he planned to sit as an independent.

Then on Thursday he announced that he'd applied to the AEC to start his own political party called the Fraser Anning Conservative Nationals party.
18. Senate president Scott Ryan warned the encryption crackdown legislation could threaten parliamentary privilege, while law enforcement agencies said there was no greater threat this Christmas compared to previous Christmases.
19. A bipartisan committee recommended the government reconsider creating an Indigenous voice to parliament.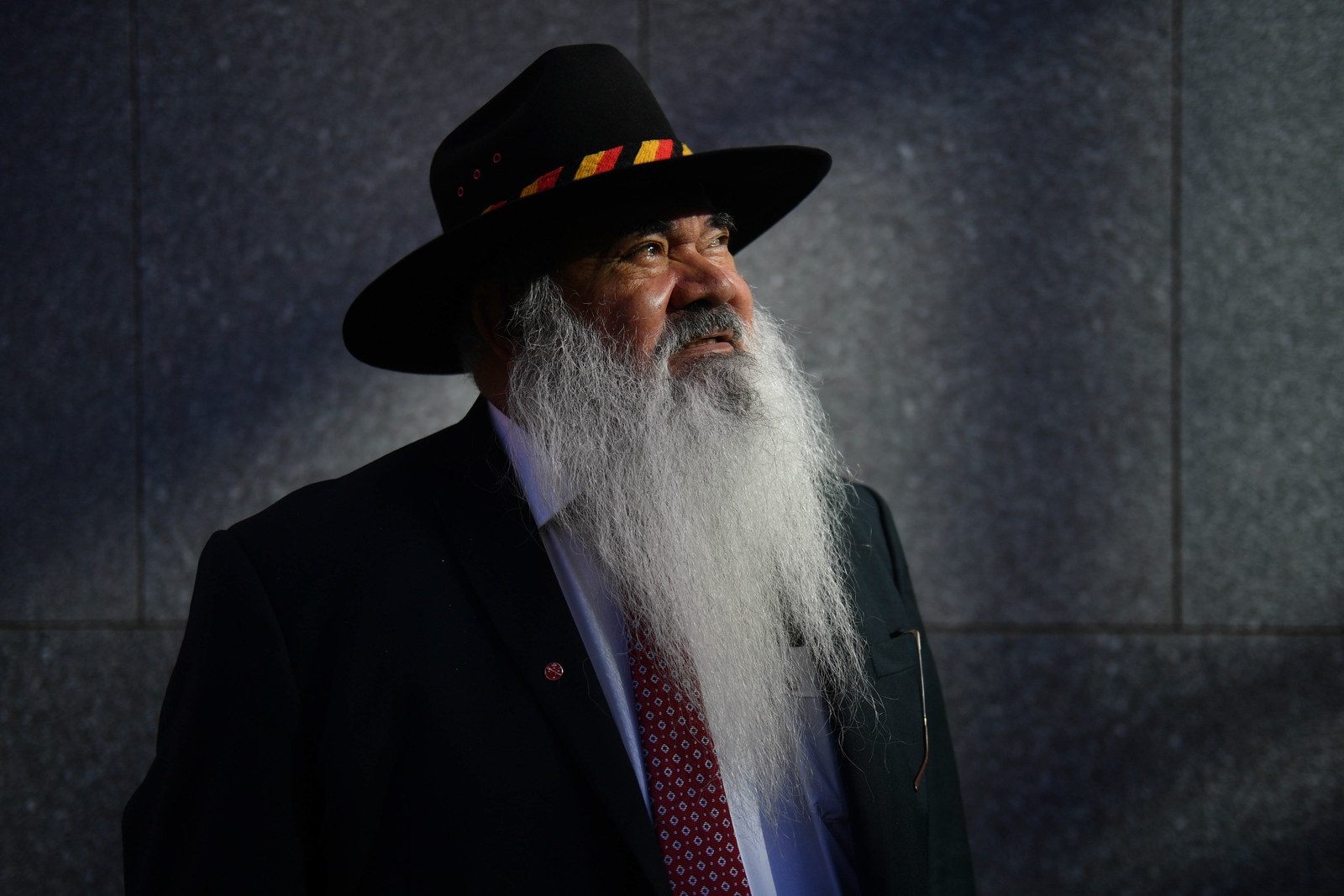 Both Malcolm Turnbull and Scott Morrison have rejected the Uluru Statement from the Heart, which called for a new Indigenous representative body.

20. The government voted in favour of a motion calling for a federal ICAC but refused to vote for independent MP Cathy McGowan's bill to create one.
In Question Time the prime minister dismissed the calls for a federal ICAC as a "fringe issue".

19. The Australian accused Malcolm Turnbull of being an "invisible hand" helping Kerryn Phelps and Julia Banks, after he didn't help Dave Sharma in the Wentworth byelection. Turnbull didn't take it too well.
Phelps said Turnbull regularly texts her about local Wentworth issues and more than one of his former staff stayed on for a few extra days to help her.
20. Former ABC boss Michelle Guthrie kicked the media out of the Senate inquiry into political interference at the ABC.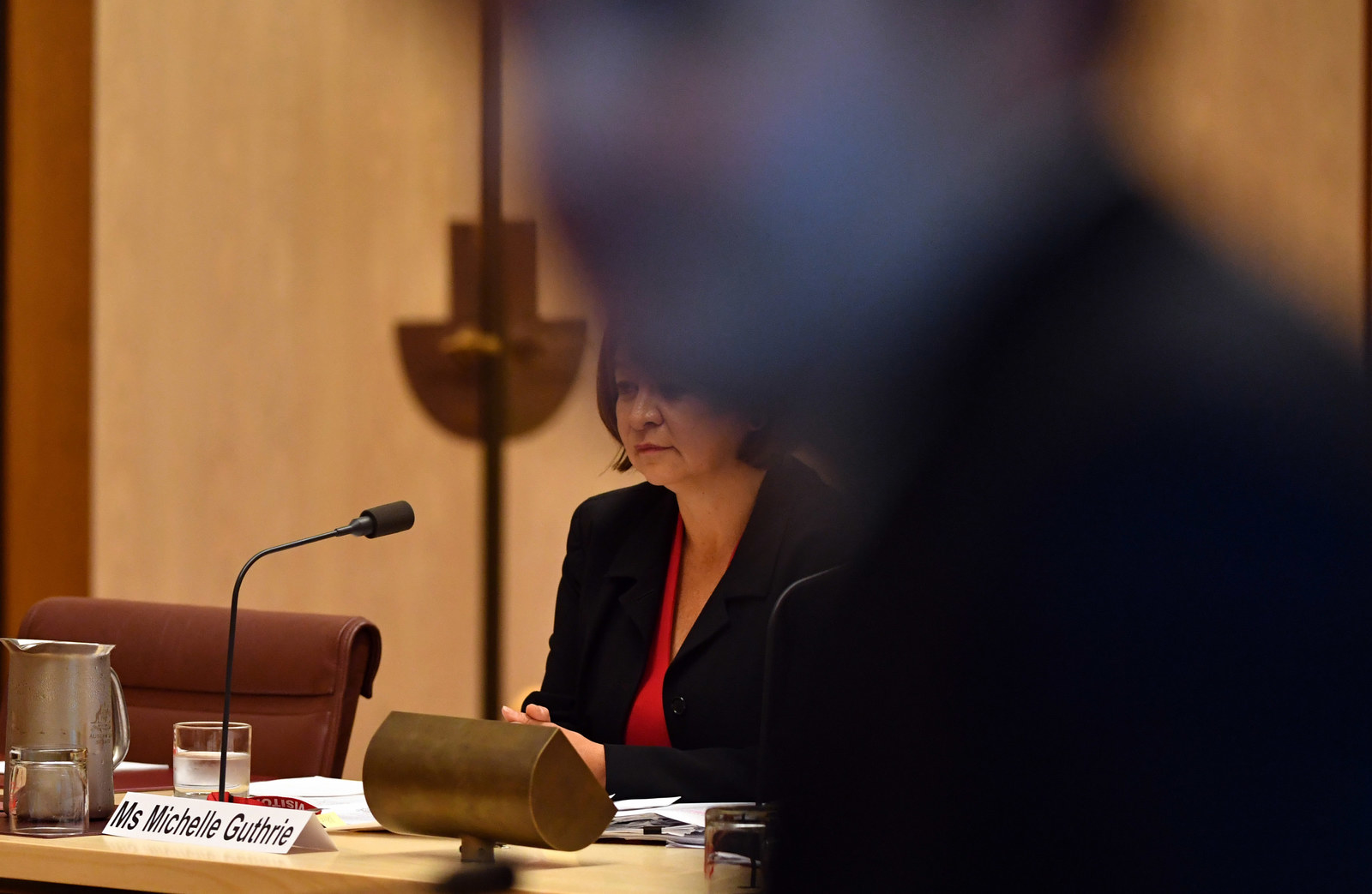 AAP got this helpful snap on their way out.

21. There was this bizarre late night appearance by former executives from the Retail Food Group, where they kept saying "privilege" before their answers.
23. I think Ian Goodenough sums up how everyone is feeling about #auspol rn.