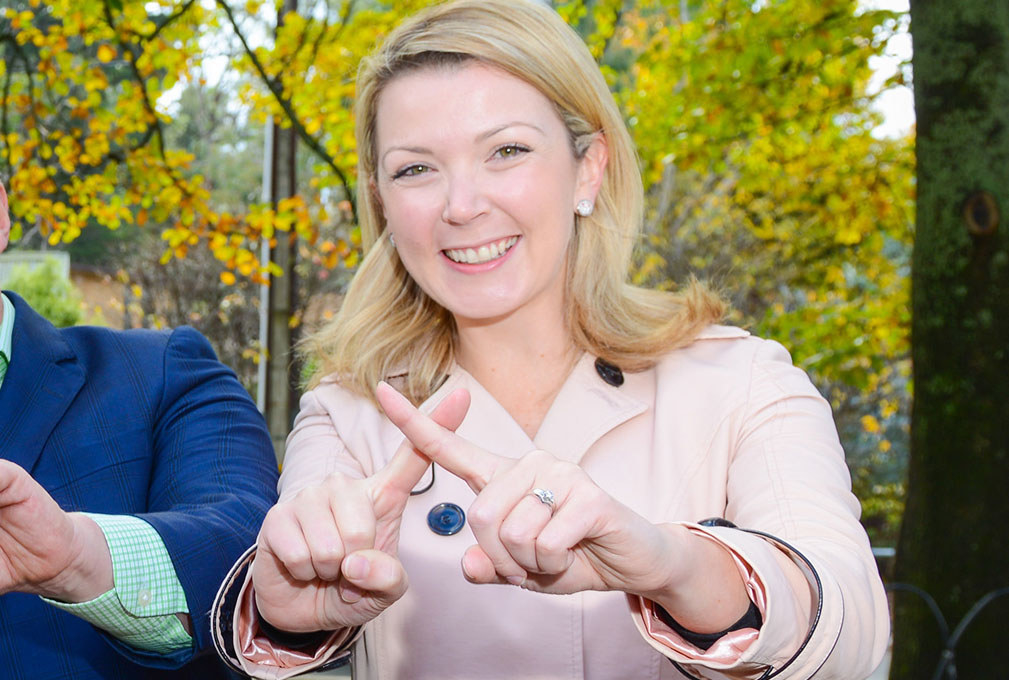 Nick Xenophon Team senator Skye Kakoschke-Moore has resigned from parliament after learning she was entitled to British dual citizenship.
The South Australian senator becomes the ninth politician in the 45th parliament to be forced to leave their job due to being ineligible under Section 44 of the Australian Constitution.
An emotional Kakoschke-Moore told reporters that she was "heartbroken" to learn she was a dual citizen and would need to resign and have the matter referred to the High Court.
She said she had discovered that she was entitled to dual citizenship with Britain late last week via her mother, who was born in Singapore before the country gained independence, and she was informed by the UK Home Office that this meant she was entitled to citizenship.
Her leader, former senator Nick Xenophon, was one of the so-called Citizenship Seven to front the High Court this year over dual citizenship issues, but was cleared by the court over potentially being entitled to British citizenship rights via Cyprus.
Kakoschke-Moore said she was proud of her achievements in parliament, including getting the government to agree to a trial for assistance dogs for veterans with post-traumatic stress disorder, and the passage of Carly's Law, which she said almost immediately led to the arrest of an alleged pedophile.

Xenophon is contesting whether Kakoschke-Moore's spot will be filled by a count back of the Senate vote, or filled by a casual vacancy, suggesting that legal advice he has received could mean it would be a casual vacancy. If so, Kakoschke-Moore could replace herself once she has renounced her dual citizenship.
Ex-Tasmanian senator Jacqui Lambie was forced to resign last week after discovering her father had not renounced his British dual citizenship.