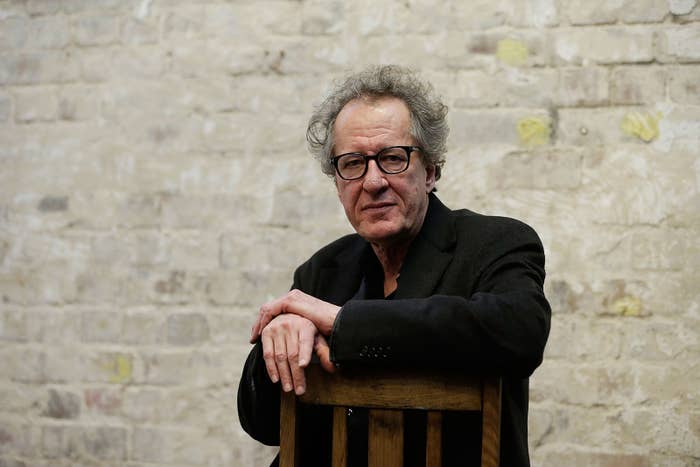 Academy Award-winning Australian actor Geoffrey Rush is suing News Corp Australia's Sydney tabloid the Daily Telegraph for defamation regarding stories it published about a complaint of alleged "inappropriate behaviour" by Rush during a production of King Lear.
"Today I have filed defamation proceedings against the Daily Telegraph in the Federal Court of Australia," Rush said in a press conference in Melbourne on Friday.
"It is an action I am taking in order to redress the slur, innuendo and hyperbole that they have created around my standing in the entertainment industry and in the greater community."
The newspaper published allegations last month that Rush had engaged in "inappropriate behaviour" during a Sydney Theatre Company production of King Lear. It did not specify the name of the complainant or details of the complaint.
The Sydney Theatre Company later released a statement saying "the complainant requested that the matter be dealt with ­confidentially, and did not want Mr Rush notified or involved in any investigation".
At the time, lawyers for the 66-year-old actor sent a legal letter to News Corp Australia stating the actor had never been involved in any "inappropriate behaviour" and that his treatment of everyone he had worked with was "impeccable beyond reproach".

"Mr Rush has not been approached by the Sydney Theatre Company and the alleged complainant nor any representative of either of them concerning the matter you have raised," the letter stated.
"Further, he has not been informed by them of the nature of the complaint and what it involves."
The letter said the accusation did not "warrant comment except that it is false and untrue".
On Friday, Rush said the Daily Telegraph had made "false, pejorative and demeaning claims — splattering them with unrelenting bombast on its front pages".
"This has created irreparable damage to my reputation, has been extremely hurtful to my wife, my daughter, my son and my extended family, as well as to many colleagues in the film, television and theatre industry," he said.

"The situation is intolerable and I must now seek vindication of my good name through the courts."