Busting on the scene in the '90s, Living Single showed an inside look at Black life as told by six 20-something individuals. Mainly rooted in the sisterhood of characters Khadijah, Maxine, Regine, and Synclaire, viewers could learn, grow, and share life with on-screen talent for five impactful years.
And as television continues to emerge and grow, we are seeing an influx of old ideas presented in new and innovative ways. Living Single is definitely a part of that formula, and here are some ways the show is more than relevant today.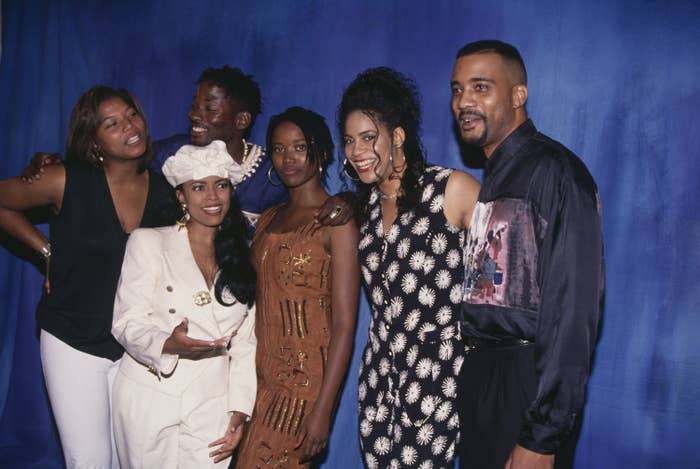 1.
Living Single walked so shows like Insecure could run.
2.
The show was not one-dimensional.
3.
Blackness has never been a monolith.
4.
Black representation and authenticity was always at the forefront.
5.
Black creatives were at the center.
6.
They didn't shy away from the tough issues.
7.
With all the guest appearances, Living Singe keeps nostalgia top of mind.
8.
The show's writers highlighted every technological turn.
9.
It was the definition of framily!
10.
And lastly, you were guaranteed to laugh.
And because I can't get enough of the cast, as a bonus, please enjoy this hilarious interview Queen Latifah did on The Amber Ruffin Show.
Cheers to one of the best shows to ever do it! Forever a classic and forever in our hearts. What did you like most about Living Single? Tell us all about it in the comments below!
And if you're in need of a rewatch or are looking to watch it for the first time, you can catch Living Single on Hulu, HBO Max, and Prime Video.

Black History Month is here! Join us from Feb. 1 to Feb. 28 (or all-year round) and support our content celebrating the culture.