Background Information
Shane Dawson did a three-part documentary series on his channel. In these videos, he interviewed Tana Mongeau, the YouTuber and creator of TanaCon, and Michael Weist, the CEO of Good Times Entertainment. Good Times Entertainment was the company behind TanaCon.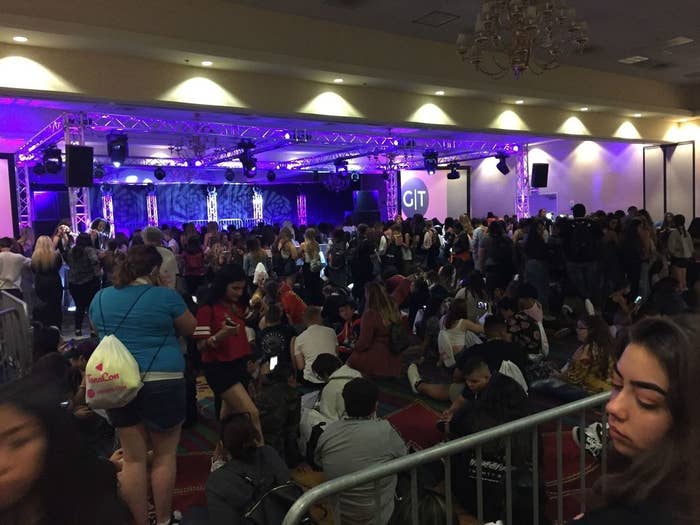 Clearing Up Information
The first thing to note is that 4000-5000 showed up, not 20,000 people who were originally reported to have attended. Most of these people were people who purchased VIP tickets.
What Did We Learn
In Shane's videos, we were able to see interviews with both Tana and Michael. Tana blamed herself, Michael, and Marriott. Michael blamed Tana and Marriott.
In a video obtained by Shane, it shows Tana and Michael talking about lines outside. The clip showed someone on Tana's group informing everyone that Marriott said that there was a capacity of 1200 people. However, he said that they passed the number for the capacity.
Michael already had the limit set to 5200 people; Tana liked the idea. Tana claimed that people like waiting in long lines and being oppressed.
In one of Shane's videos, he met with fans. Shane received a list of people who wanted to meet him. However the girls he met were not on the official list Good Times Entertainment sent him, even though they made an RSVP.
The series also showed Tana asking questions about the event before the disaster trying to make sure it was not a disaster. The videos showed that Michael could not answer Tana's questions.
Questions about security came up, and Michael claimed that there would be good security, which proved to be incorrect.
They all knew that the main room was going to be crowded. One member of Good Times Entertainment described the for fans in front of the stage as a mosh-pit. The video showed Tana wanting her fans to be in a safe space.
Official Details
The number of tickets sold totaled to 5,108. Majority of the people attending paid to come despite TanaCon being called a free event. Only 200-300 of free tickets were given out.
The highest amount of security guards at the event totaled to 25, despite claims that there were 91 security guards. Only $60,000 was used to pay for security.
Michael Weist signed a contract that claimed the highest capacity would be 1000 people.
Ticket sales totaled up to around $325,000. Michael Weist signed a contract with the ticket company, Veeps. This contract said Good Times Entertainment would need to refund the money if there was a problem with the event.