How many alcoholic drinks do you have in an average week?

Do you practice safe sex?

Is there a history of heart disease in your family?

Do you use cocaine?

How many of your grandparents lived past the age of 75?

Which of these answers best describes your diet?

Anything and everything, whenever

I eat until I'm full, and sometimes pig out

How often do you exercise?

Which of these best describes your basic outlook on life?

I'm an optimist. Things usually work out okay!

I'm a pessimist. Bad things always happen.

I'm a realist. Things aren't good or bad, they just are.

Other/I don't know what this is

What region of America do you live in?
How Will You Die?
You got:

Devoured by Piranhas
You will be devoured by piranhas, a species of omnivorous freshwater fish known for their razor-sharp teeth and insatiable appetite for flesh. Because you will be torn into thousands of tiny, bite-sized pieces, your corpse will not be buried, but years later uncontacted tribespeople will use your bones, found downriver, as part of a spiritual rite, completing the prophesied Amazonian chain of blood.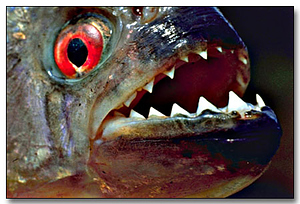 You got:

Eviscerated by the Hook-Handed Maniac
You will be disemboweled by the hook-handed maniac. What starts as an erotic night of steamy pleasures in your lover's Cadillac on top of Misty Kiss Point turns into purest terror as you are stalked and eventually gutted by the mask-faced maniac who has been terrorizing these parts for years.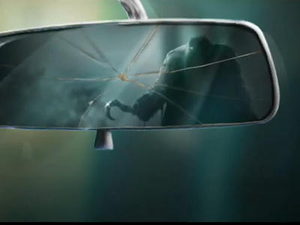 You got:

Suffocated by Existential Dread
You will be suffocated by existential dread. An unbearable sense of the sheer pointlessness of it all, once tamped down by booze, drugs, and the occasional, ultimately meaningless sexual release, eventually becomes too much, and the dread grip of ultimate meaninglessness seizes your throat, crushing you into the void.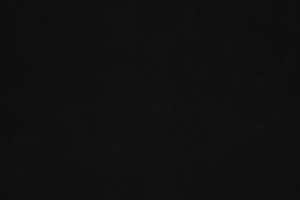 You got:

Crushed after Turning Into A Cockroach
You will be crushed after turning, one morning, into a cockroach. Though you will, horrified by your strange transmogrification, hide in your bedroom curtains and in an old shoebox, a member of your family will find you, scream, and reflexively crush you.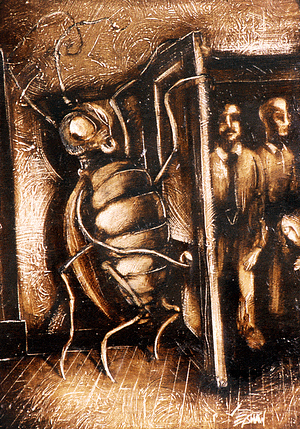 You got:

Drowned by Pennywise the Clown
You will be drowned by Pennywise the Clown, the most common manifestation of the centuries-old evil known among the older generations only as "It". Pennywise will entice you to peek into a sewer grate or storm drain with promises of balloons, candy, and general merriment, and as soon as you draw near enough, he will drag you down into the sewers, drown you, and add you to his collection of floating children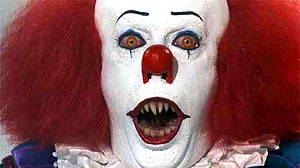 You got:

Stoned to Death After Losing the Lottery
You will be stoned to death by the villagers after you draw the short straw at the annual lottery. Why you? Why does the lottery exist? Why is your family viciously hurling stones at you, abrading your face and arms? These will be among the questions you ask yourself as you depart this mortal coil.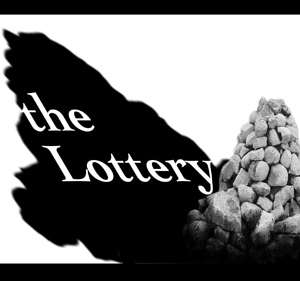 You got:

Trampled During the Revolution
You will be trampled to death during one of the major violent proletarian uprisings during the coming Revolution. Whether intentionally trampled for your bourgeois sympathies or accidentally trampled because you are sort of a klutz, you will nonetheless be stepped on until you die by thousands of raging workers.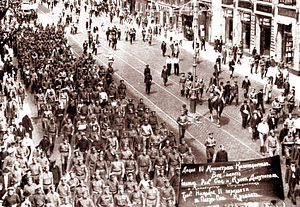 You got:

Boiled Alive by Cannibals
You will be boiled alive by cannibals. Though their recipe calls for the blood of a Christian virgin, the cannibal tribe will make do with you. They will capture you in a net, truss you to a log, carry you to a giant cauldron, and toss you in, where you will be boiled, stewed in your own juices, and served from a large communal trough.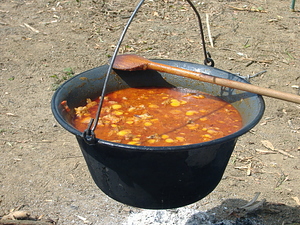 You got:

Entombed Alive by "Your Friend", Montresor
You will be emtombed and left to die by "your friend", Montresor. Though you have nothing but good feelings for Montresor, one day, during a party, he will lead you down into the catacombs beneath his estate under the pretense of sampling a rare and delicious desert wine. Once you are intoxicated, Montresor will chain you to a wall and gradually immure you.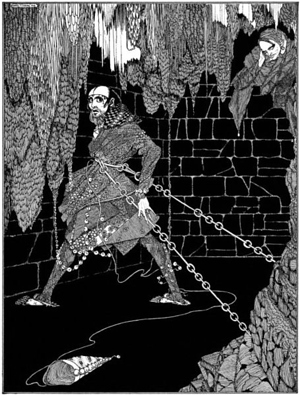 Joe Bernstein is a senior technology reporter for BuzzFeed News and is based in New York. Bernstein reports on and writes about the gaming industry and web culture.
Contact Joseph Bernstein at joe.bernstein@buzzfeed.com.
Got a confidential tip? Submit it here.