FOX / BuzzFeed

And if Moe wasn't such a terrible friend, he wouldn't have stolen the idea.

Via FOX

FOX / BuzzFeed

Via FOX

Via FOX

Via FOX

Via FOX

Via FOX

Via FOX

Via Wikicommons

Via Wikicommons

The person you know as Skinner is an imposter named Armin Tamzarian.

Via FOX

FOX / BuzzFeed

Good thing it's just a fictional TV show, right?!

Itchy and Scratchy Studios was saved thanks to them.

Via FOX

It's the Worker & Parasite Show!

It's every soviet child's favorite program.

Via FOX

He teaches funk dancing for self-defense

"Say some gangster is dissing your fly girl... you just give 'em one of these!"

Via FOX

FOX / BuzzFeed

"I'm Mr. Bergstrom. Feel free to make fun of my name if you want. Two suggestions are Mr. "Nerdstrom" and Mr. "Boogerstrom"."

Via FOX

FOX / BuzzFeed

"I heard that!" –Box Factory Manager

Via FOX

FOX / BuzzFeed

Via FOX

Via FOX

"A hundred bucks?! For a comic book! Who drew it, Micha-ma-langelo?"

Via FOX

But even with all that talent, Hans Moleman's "Man Getting Hit by Football" was still a better film.

Via FOX

FOX BuzzFeed

The Sunsphere hasn't been the same since the Knoxville World's Fair ended in 1982.

Via FOX

FOX / BuzzFeed

They're exchanging protein strings (because they're secretly aliens in disguise).

"If you can think of a simpler way, I'd like to hear it."

Via FOX

FOX

Though he was never listed in the credits.

Via FOX

"Dimoxinil can help me grow as much–or as little–hair as I want to."

Via FOX

FOX

Superliminal messaging suggesting you "join the Navy."

Via FOX
If You Can Get 10/15 On This Simpsons Quiz… Congratulations, You Know More Than 90% Of The World!
You need to watch more Simpsons.
"I used to be with 'it', but then they changed what 'it' was. Now what I'm with isn't 'it' anymore and what's 'it' seems weird and scary. It'll happen to you!" –Grandpa Simpson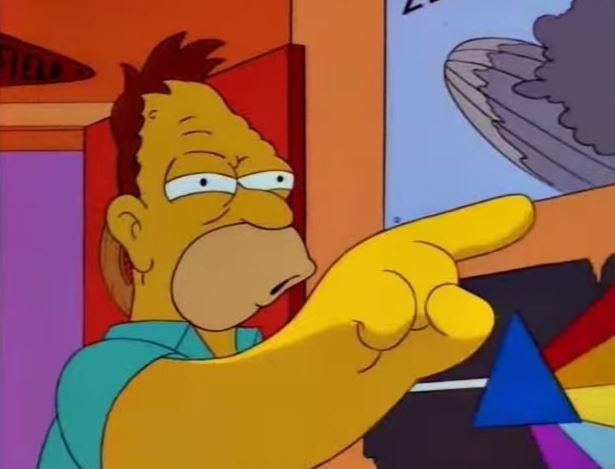 You really wanked it. "Well, if by 'wank' you mean educational fun, then stand back, it's wanking time!" –Principal Skinner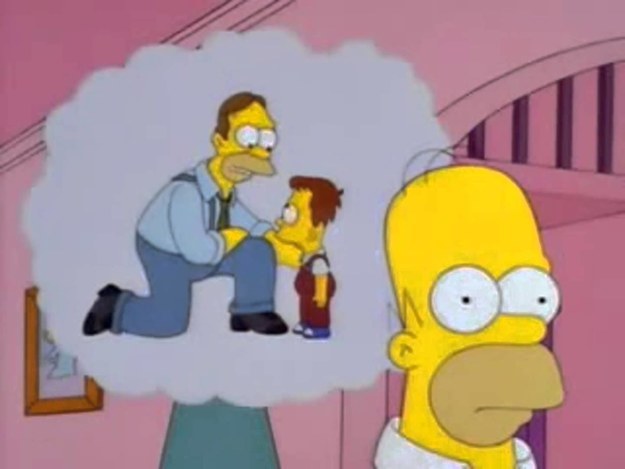 You're a god among Simpsons fans.
You can't live the button-down life. You want it all! The terrifying lows, the dizzying highs, the creamy middles! Sure, you might offend a few of the blue-noses with your cocky stride and musty odors -- oh, you'll never be the darling of the so-called "City Fathers" who cluck their tongues, stroke their beards, and talk about "What's to be done with this Simpsons super fan?"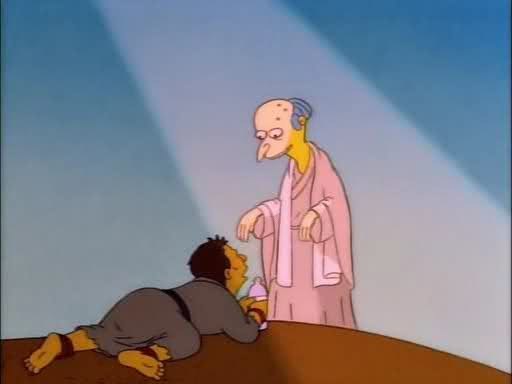 This post was translated from Spanish.