ICYMI, Pixar's latest film, Coco, will be released in the U.S. on November 21.
And in Mexico City — as part of actual Day of the Dead festivities over the past few weeks — the movie's marketing campaign includes a series of 30 gorgeous murals.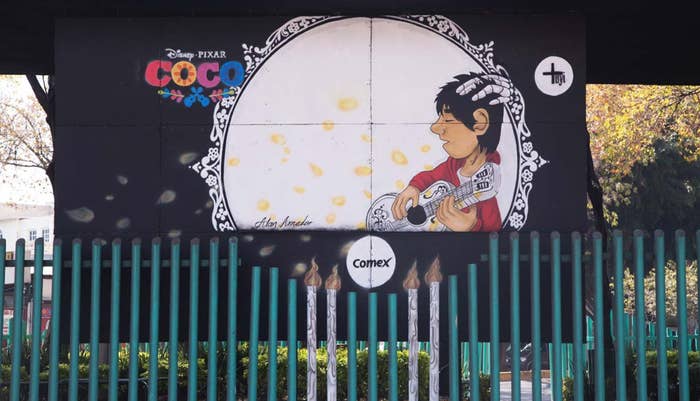 These murals were created by 10 artists from a local art collective known as TUYI, and are placed around the city in 13 locations.
And the campaign is part of a paint company's larger initiative to use art for reclaiming forgotten spaces and strengthening the social fabric.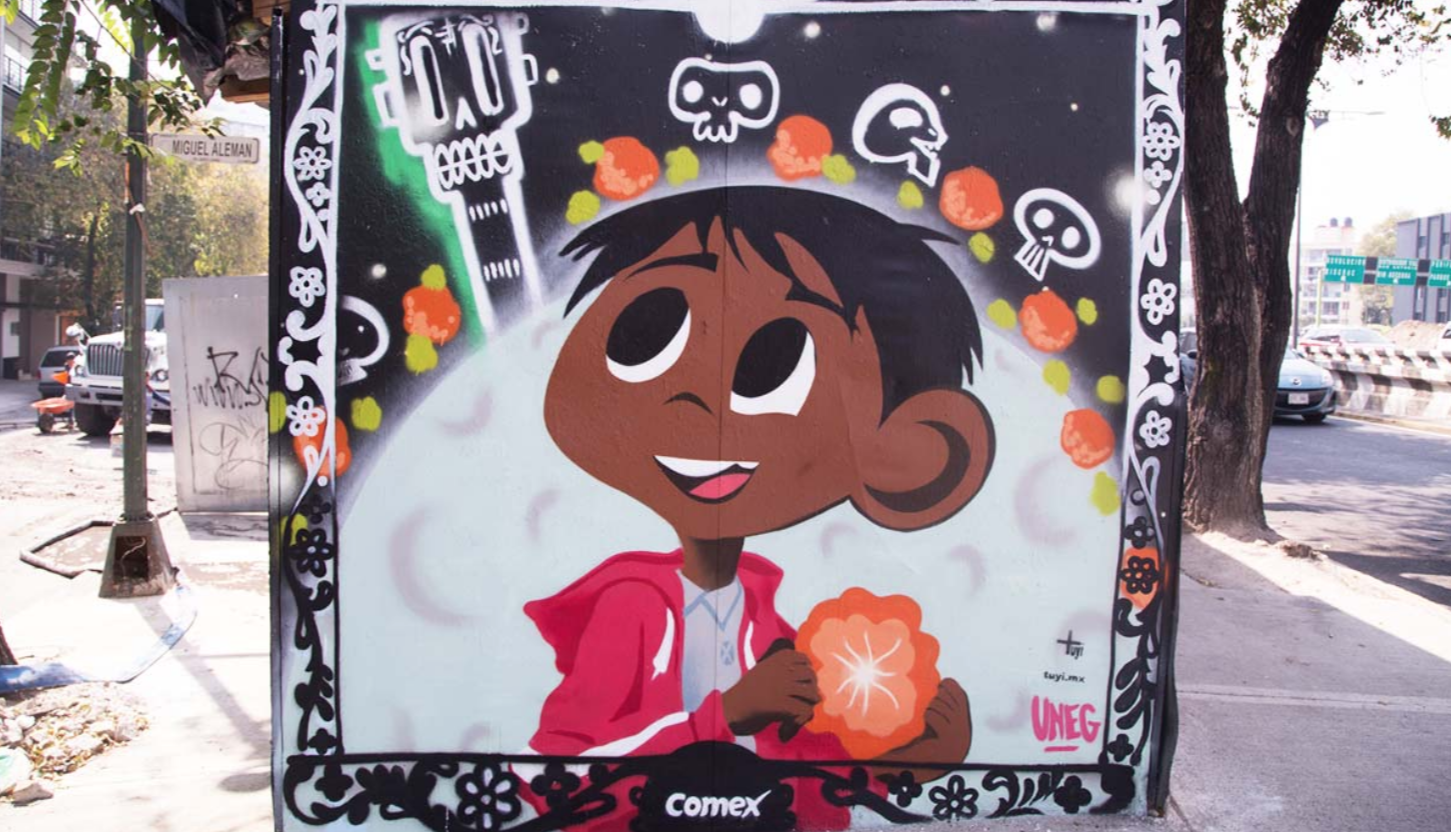 It's a gorgeous way to pay homage to the Pixar fandom...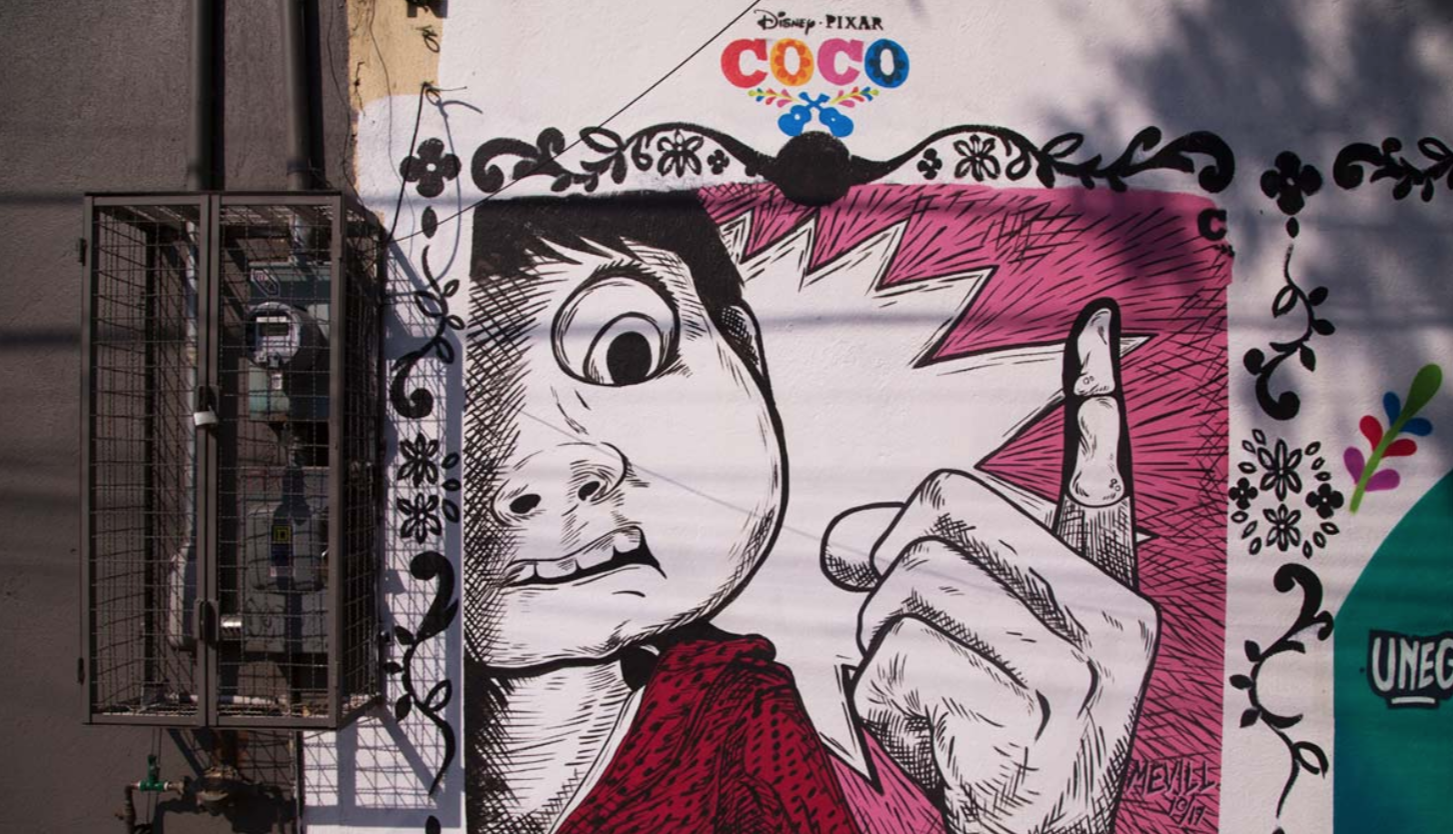 As well as the film's Day of the Dead-inspired theme...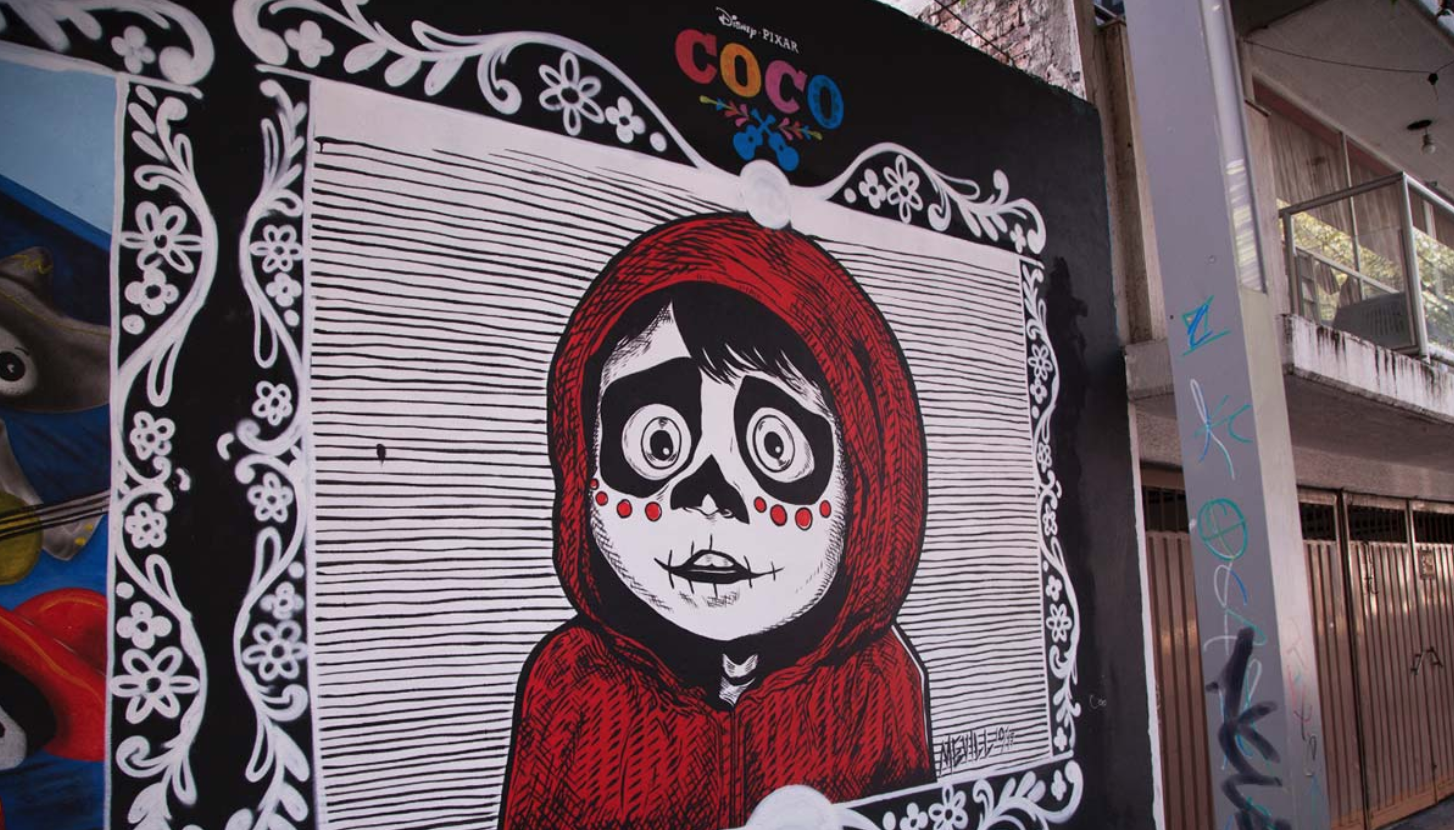 And the film's clearly mind-blowing visuals.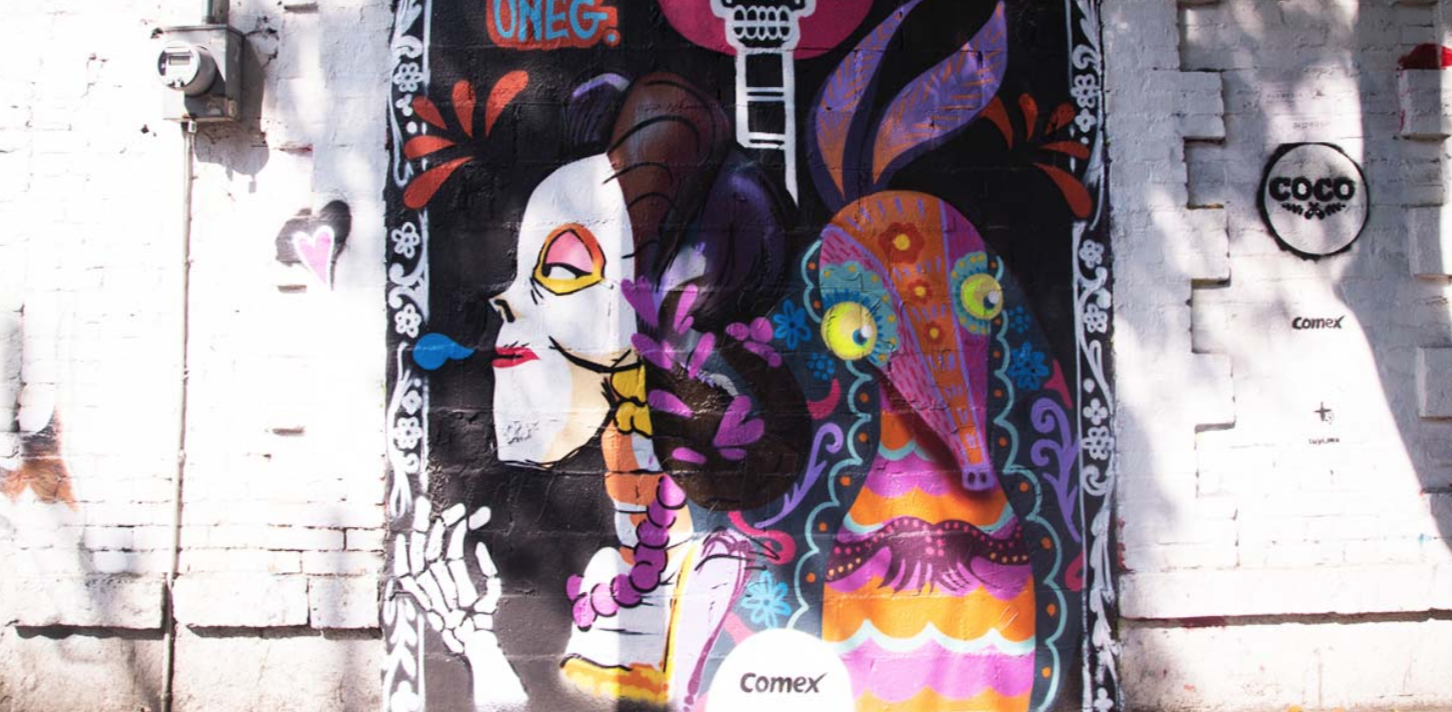 Many of the murals, of course, depict the films' main character, Miguel.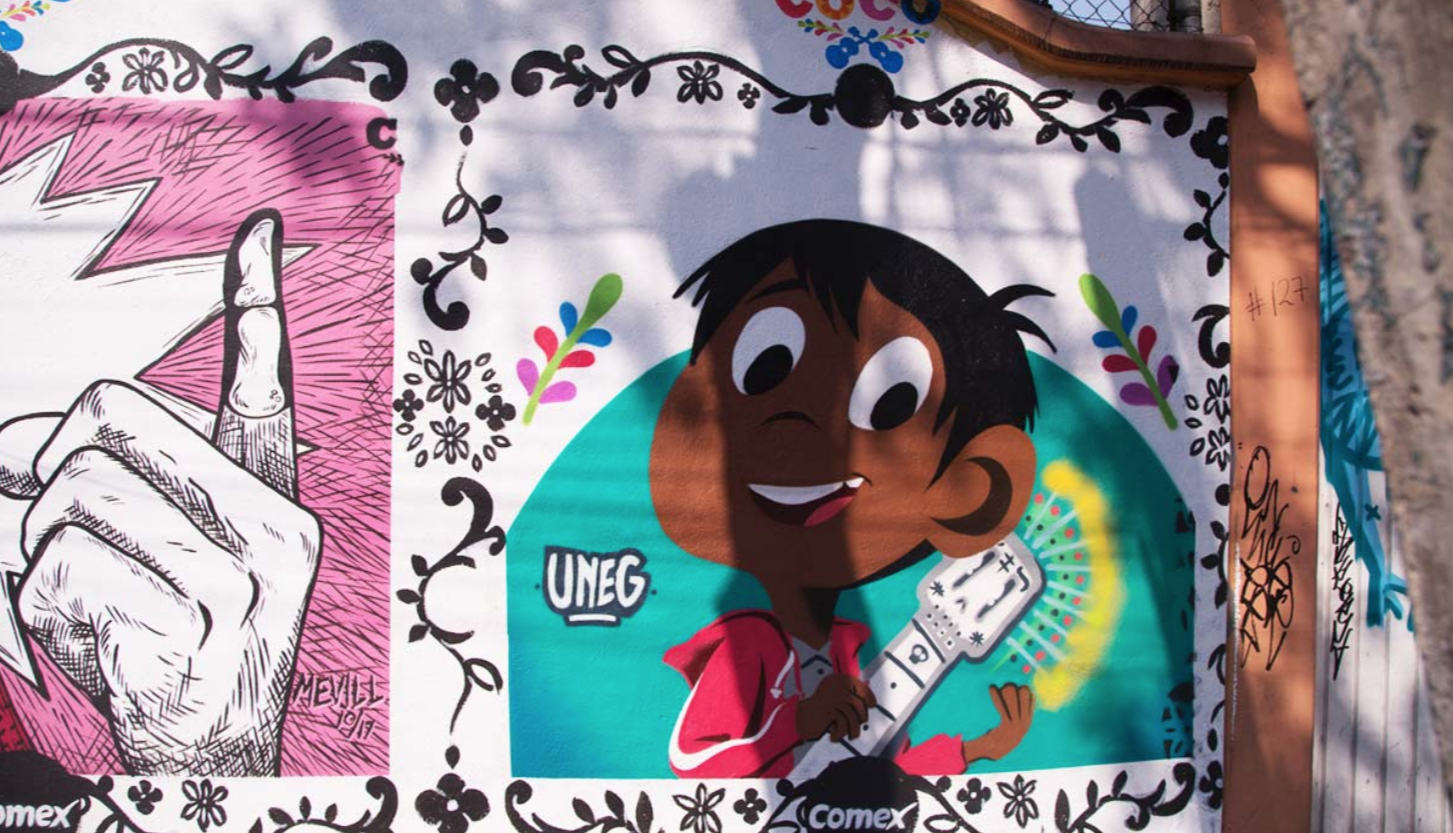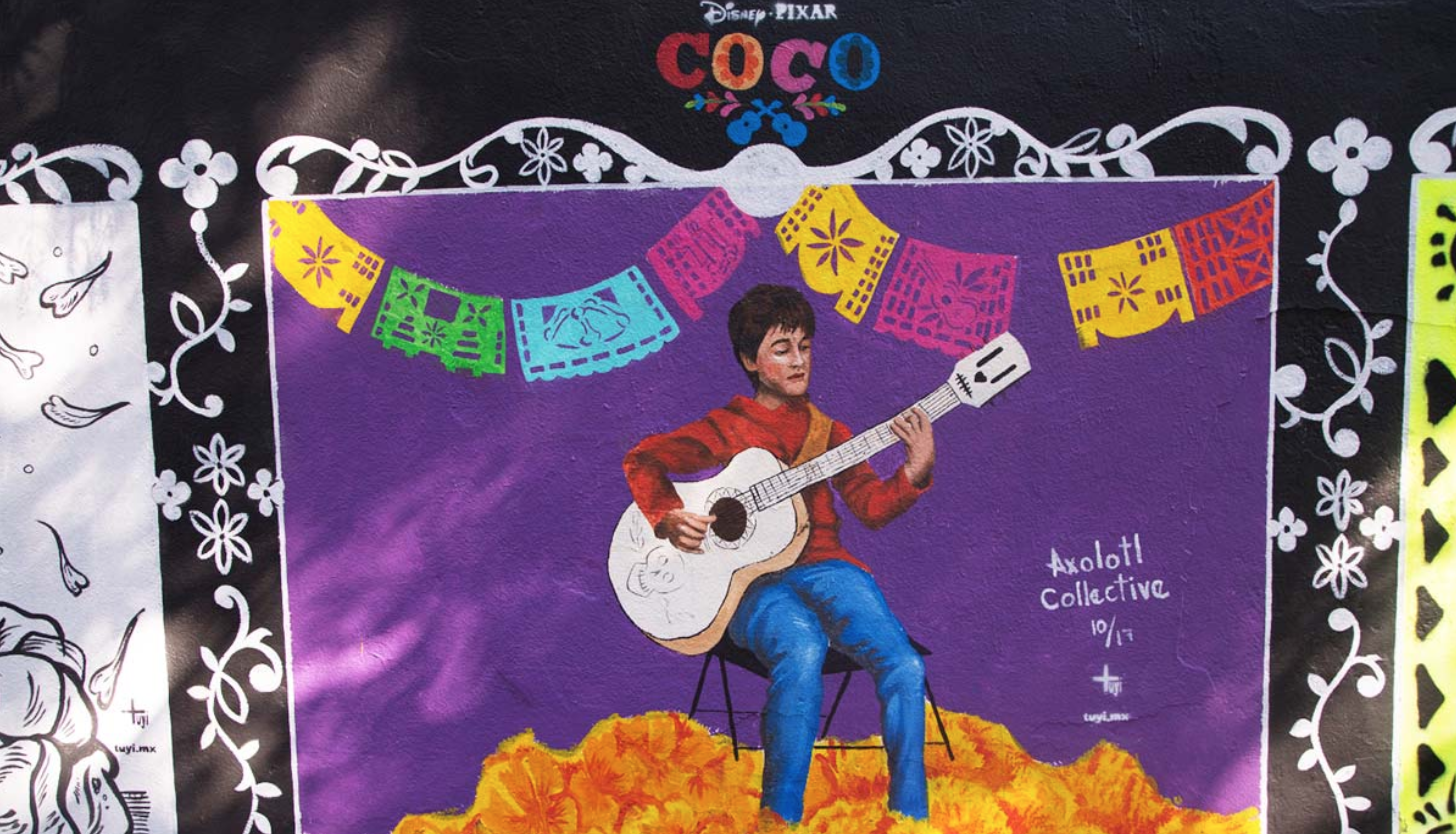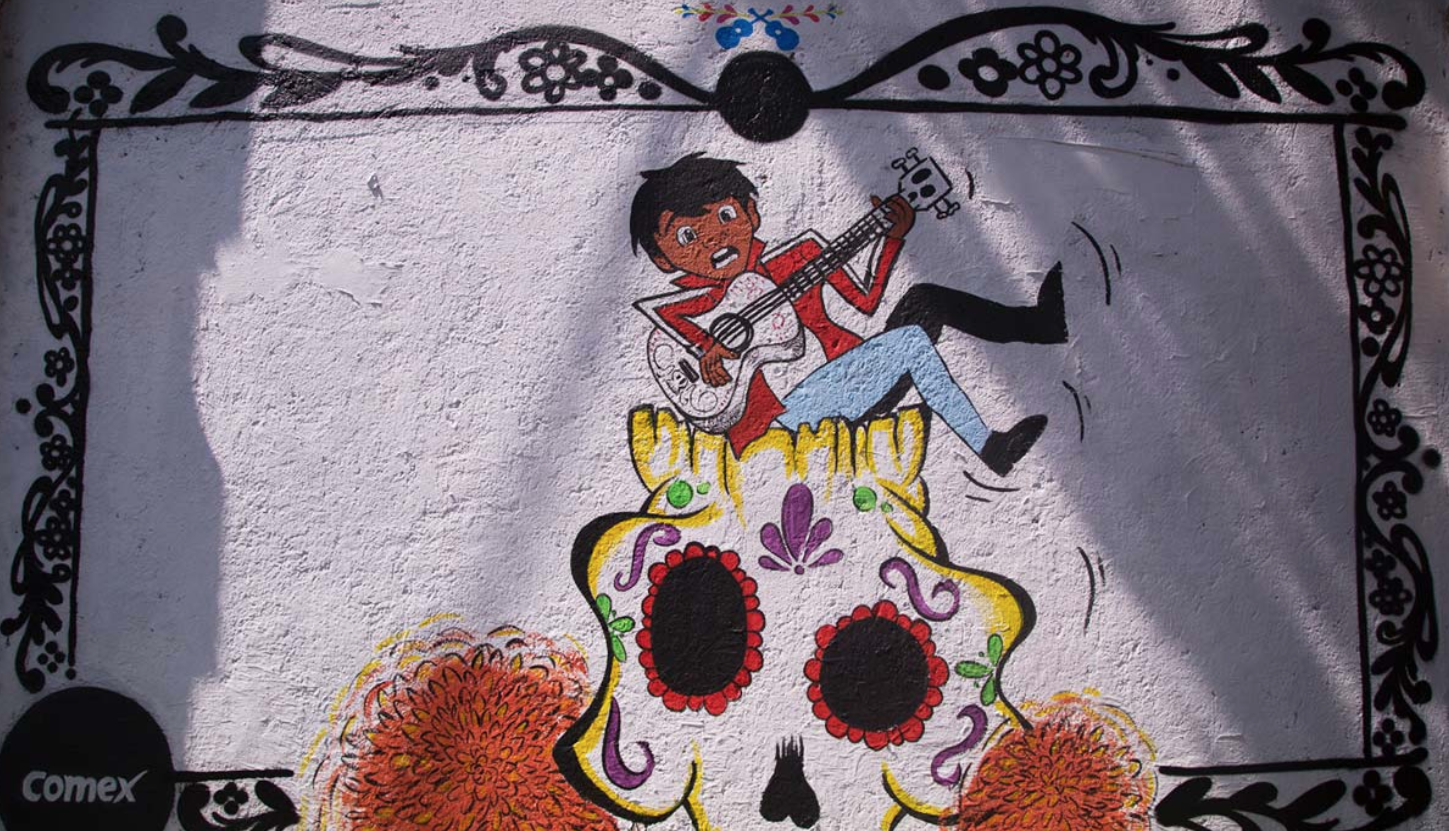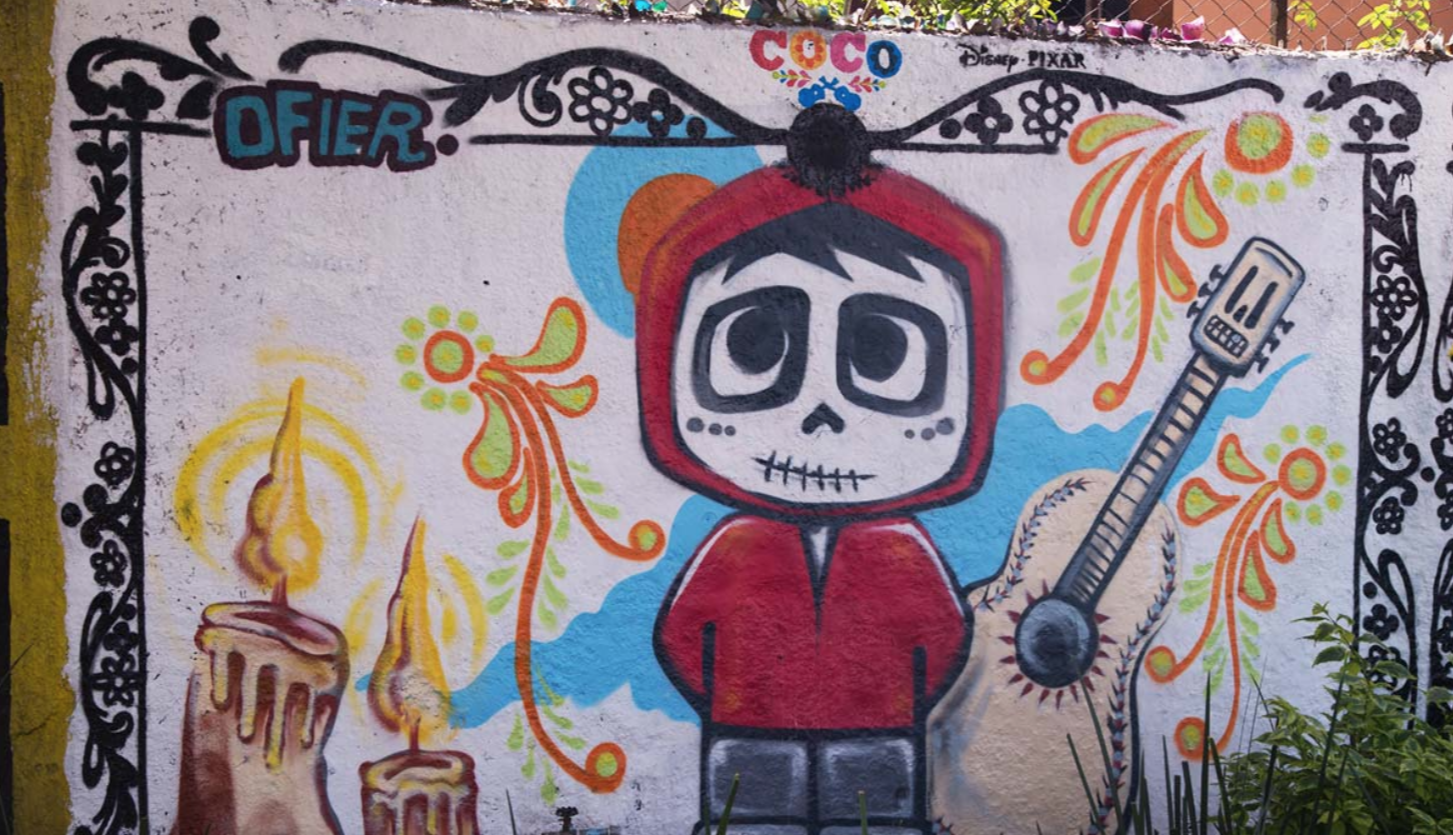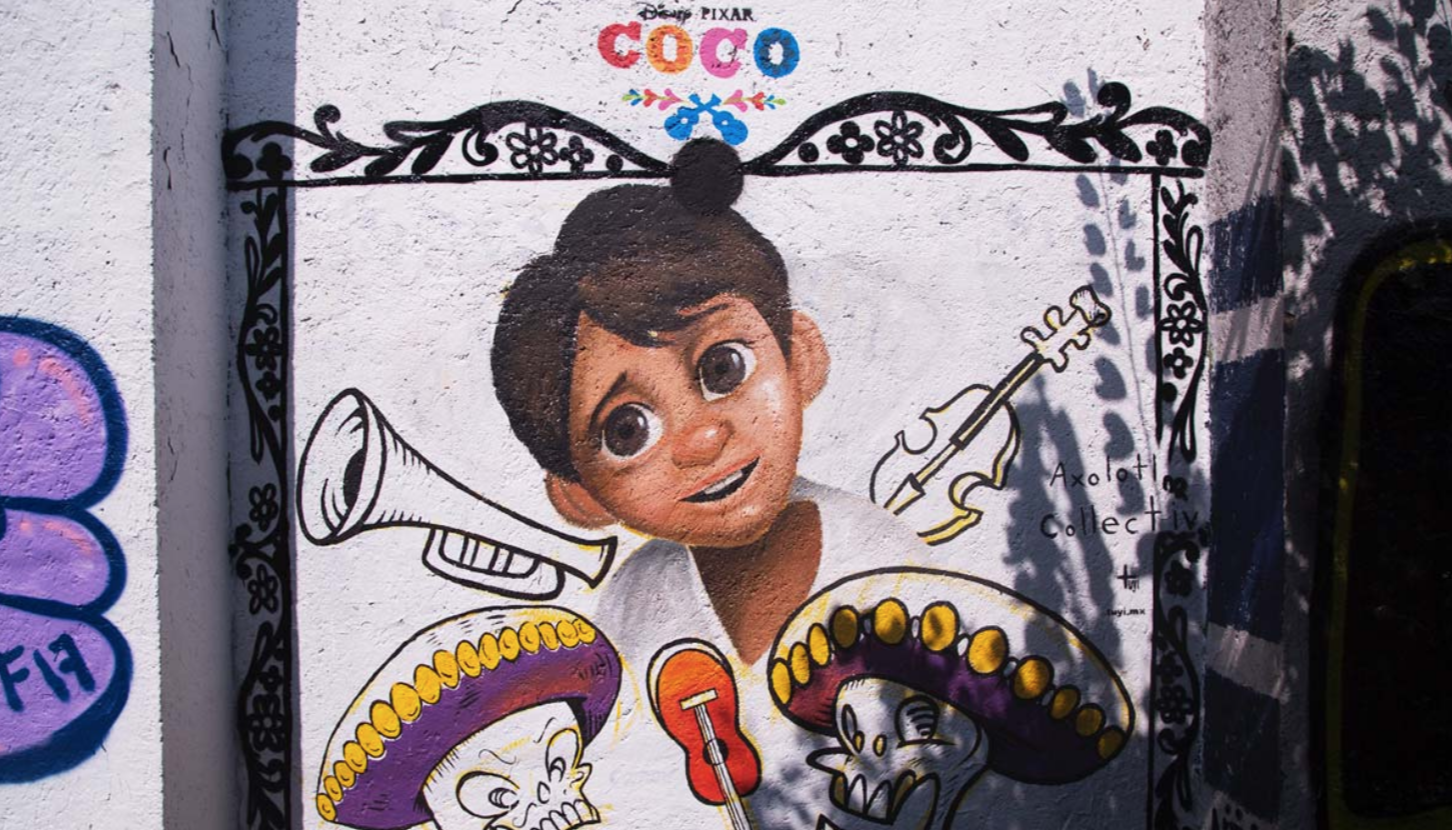 While others focus on the lovable dog, Dante.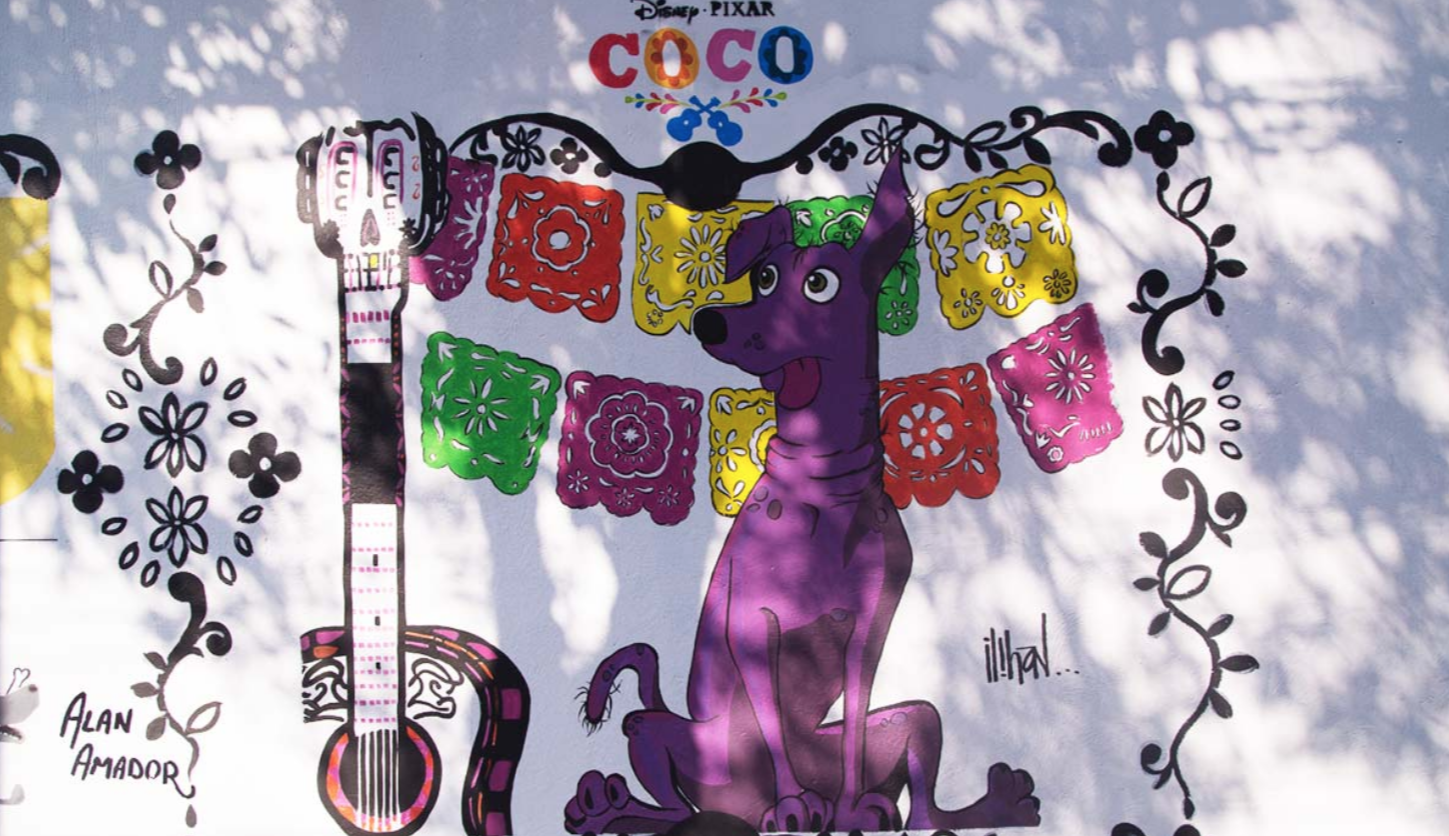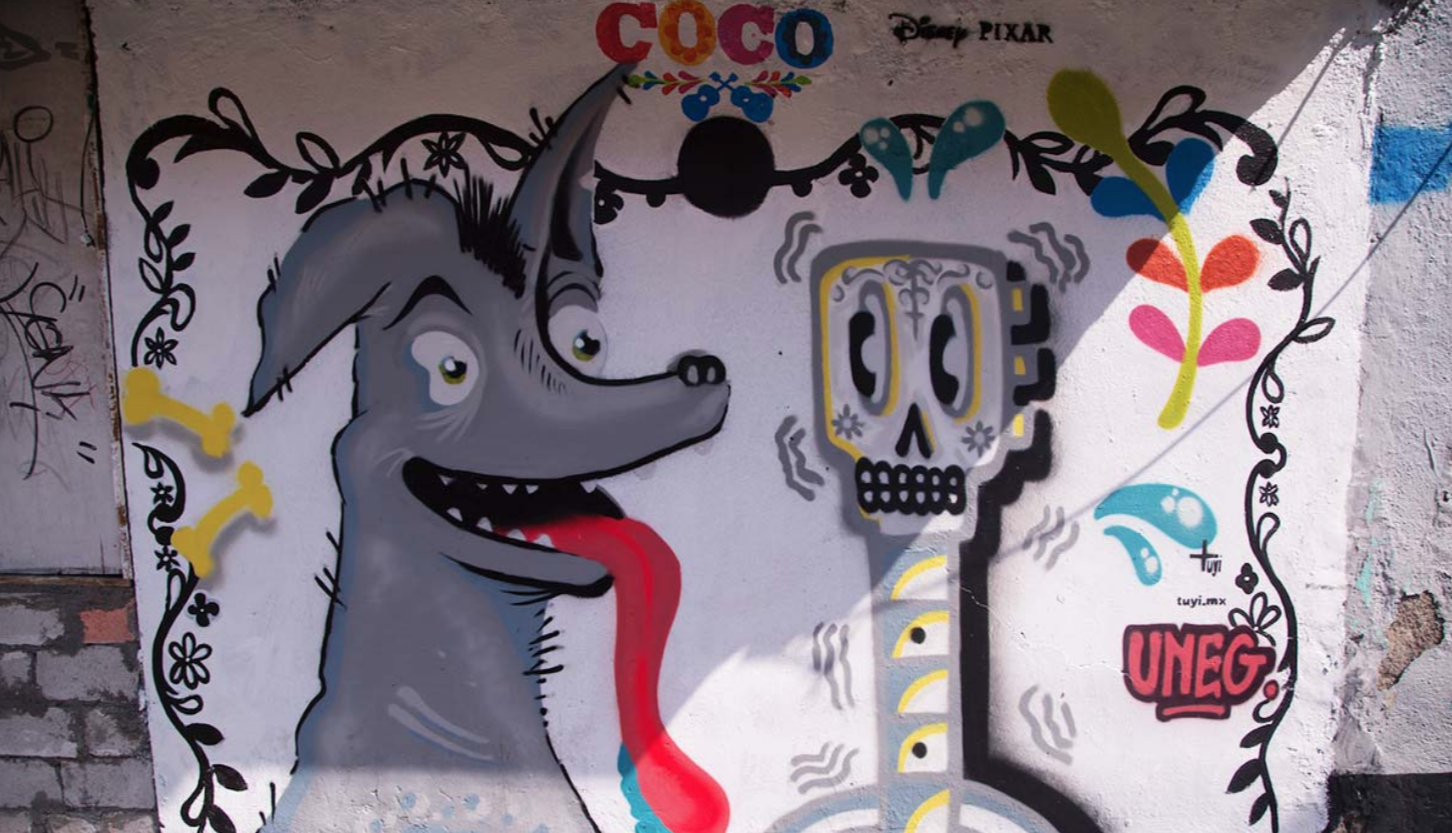 And in this one, we get a peek at the magical spirit animal, Pepita.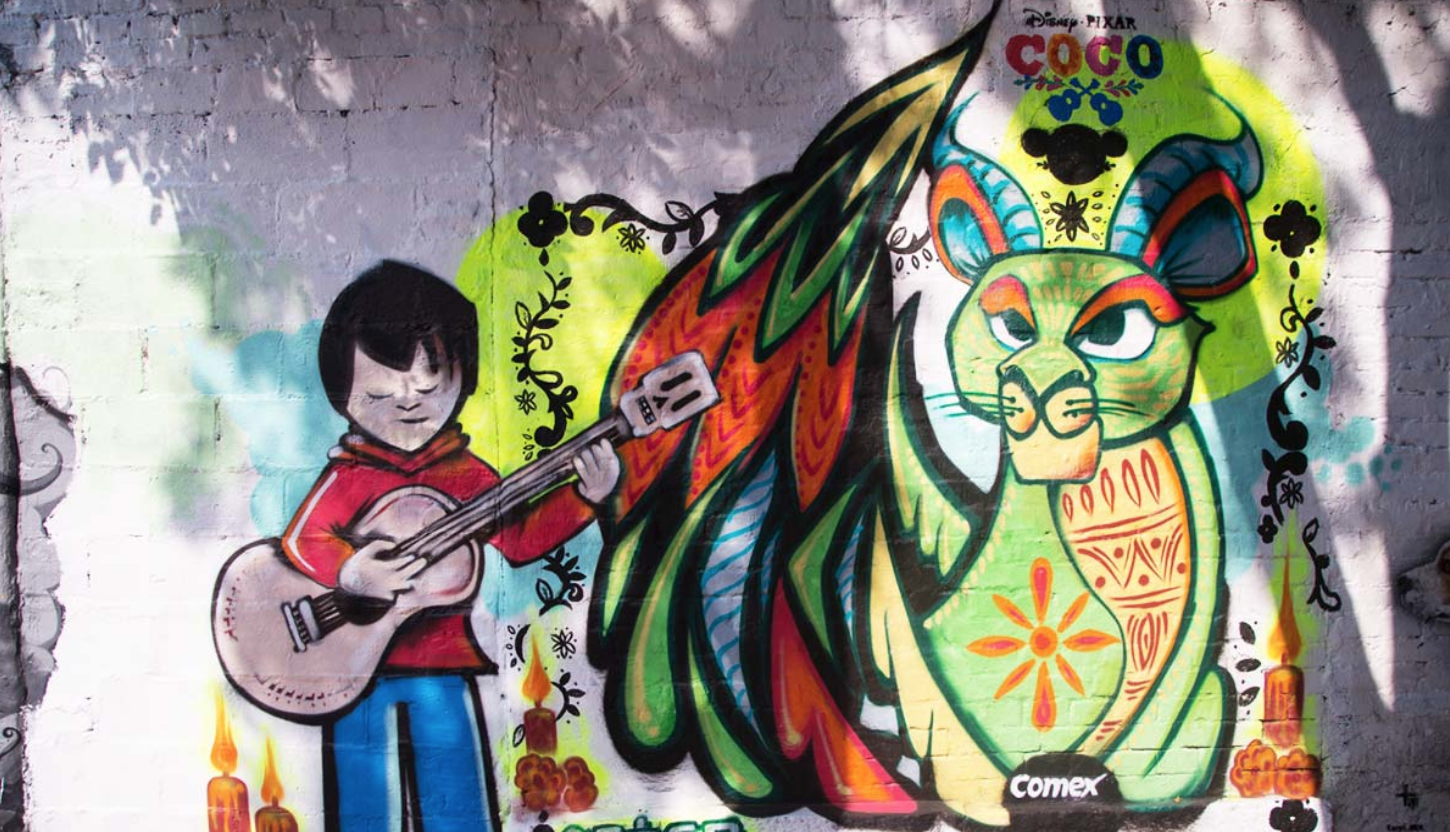 Clearly, Coco will be a visual — and musical — treat.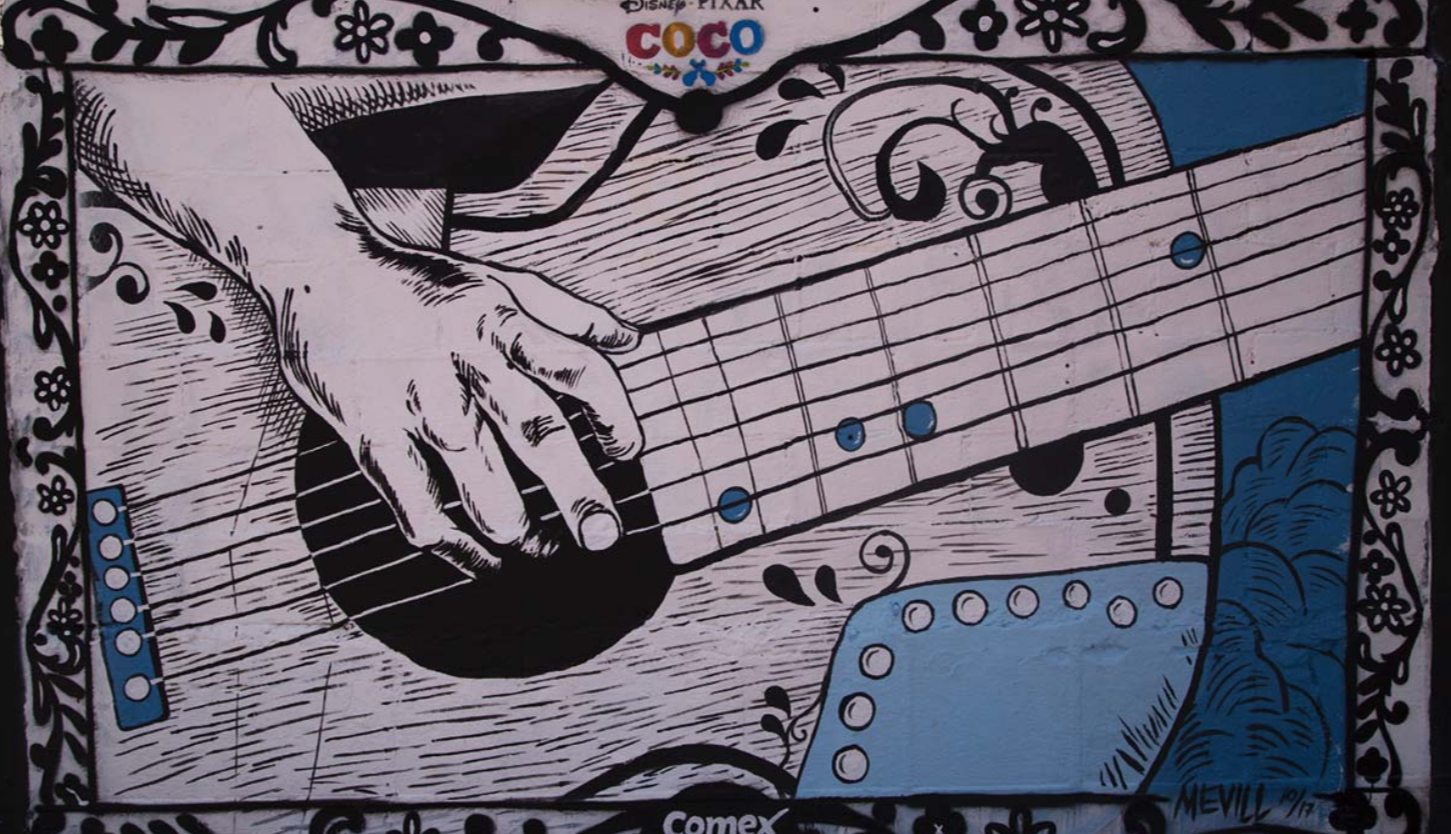 And if you weren't planning on visiting Mexico City any time soon, seeing Coco in theaters might just change your mind.