Q: Yeah, I've totally heard of Tempeh. ...What exactly is it, though?
A: Tempeh is a soy-based food with a firm, crunchy texture and a ton of protein. It is usually infused with additional grains such as flax seeds, barley and millet. While it's an excellent substitute to meat, there's no reason it can't thrive on it's own.
TLDR: It's meat-free tempeh-tation.
1.
Buffalo Tempeh Spanish Rice Bell Pepper Kale Wrap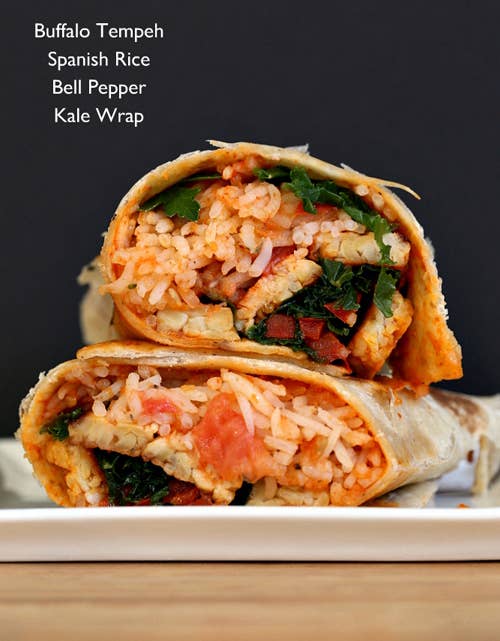 2.
Vegetarian Tempeh Burgers with Caramelized Onions and Mushrooms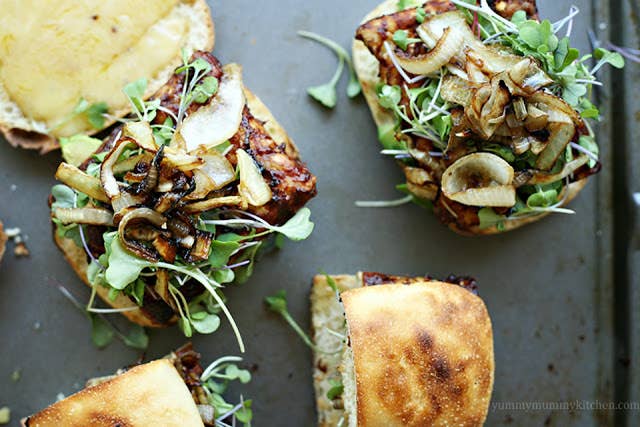 3.
Collard Wraps with Tempeh Sweet Potato Hash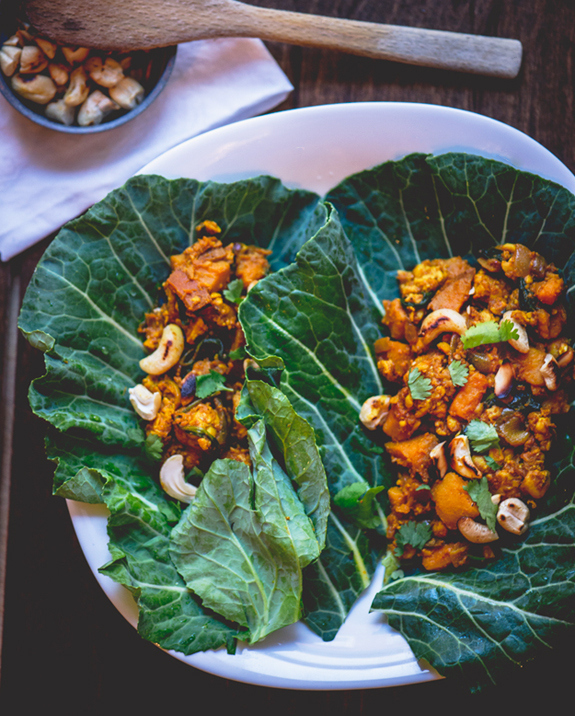 4.
Tempeh Meatballs with Marinara Sauce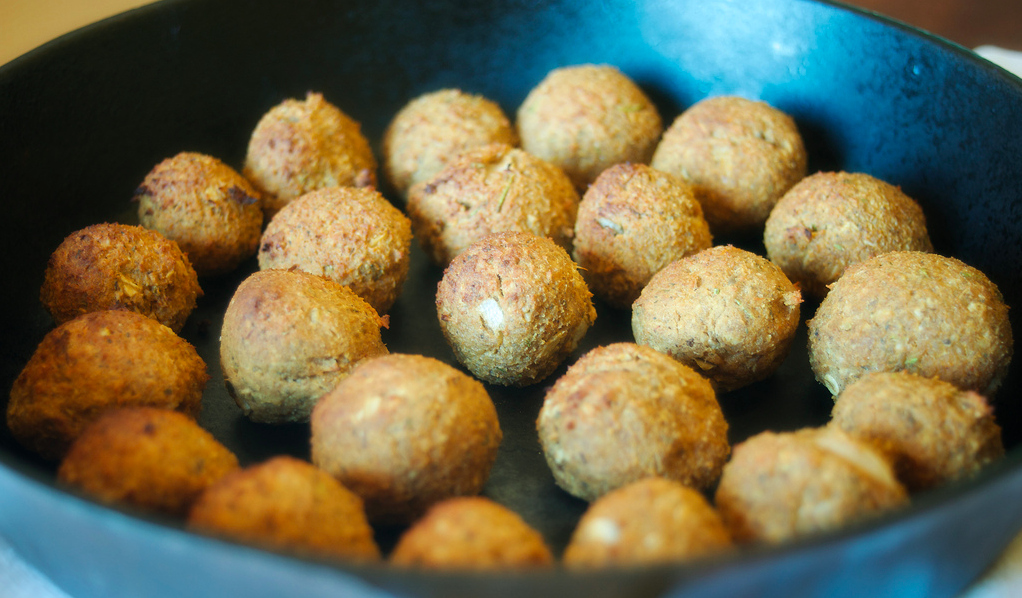 5.
Smoky Maple Tempeh BLT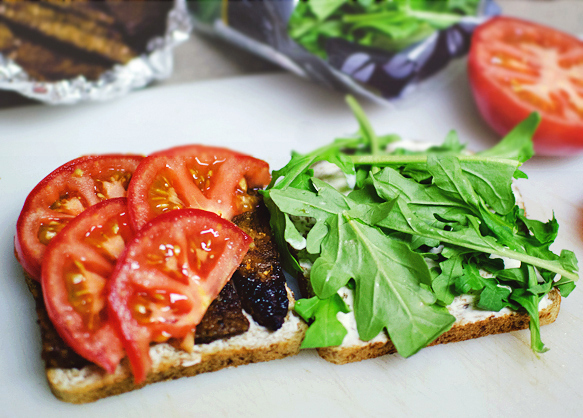 6.
BBQ Sriracha Tempeh with Black Rice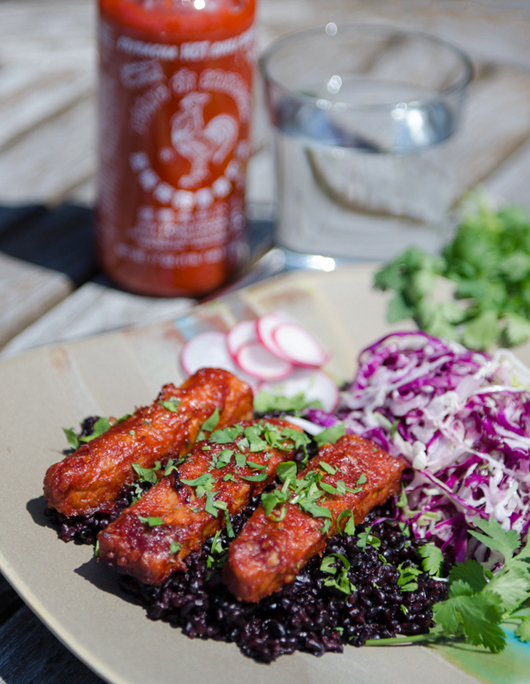 7.
Tempeh Tacos
8.
Sate Tempeh with Herbs and Spices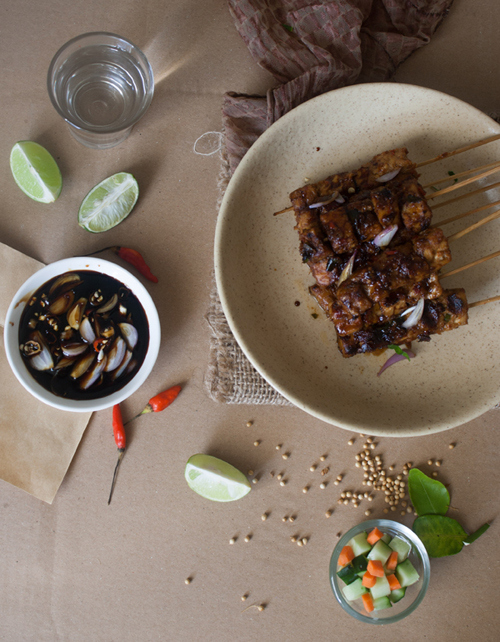 9.
Vegan Tempeh Sushi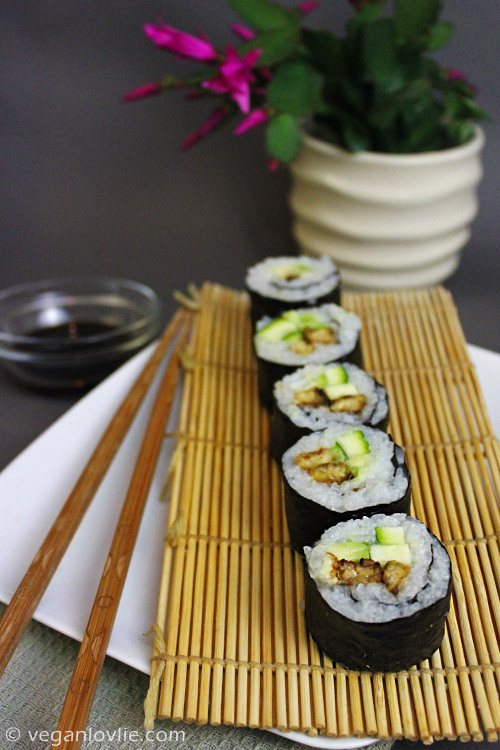 10.
Seared Bean Sprouts with Tempeh and Sesame Orange Sauce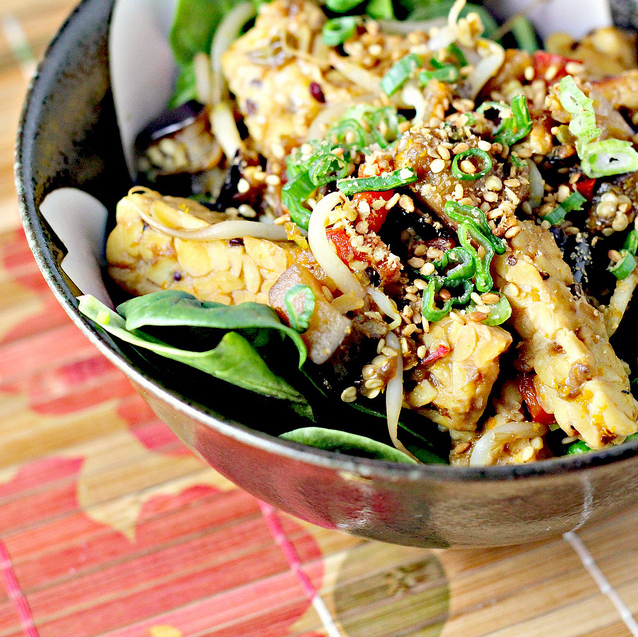 11.
Garlic Parmesan Tempeh Wings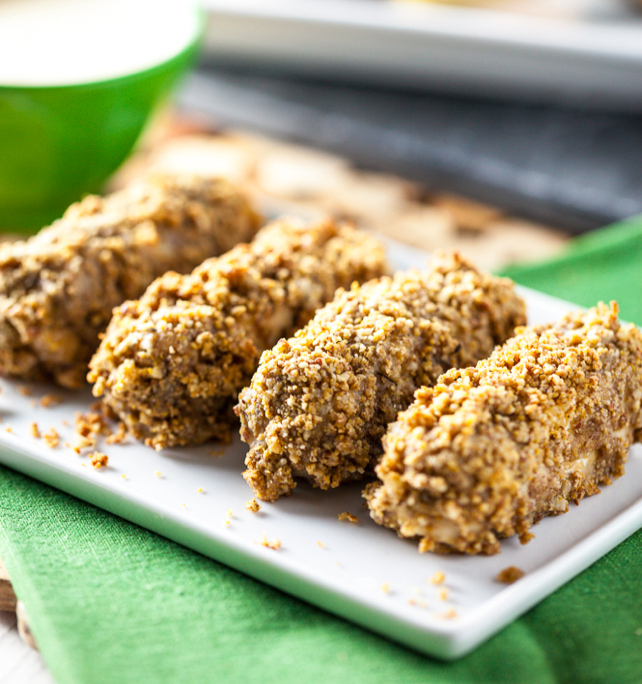 12.
Arrabbiata with Broccoli & Tempeh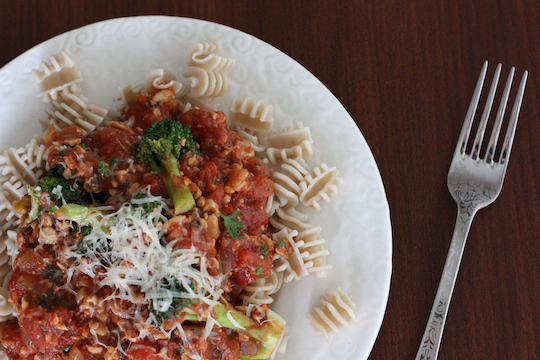 13.
Beer Waffles with Smokey Tempeh & Summer Relish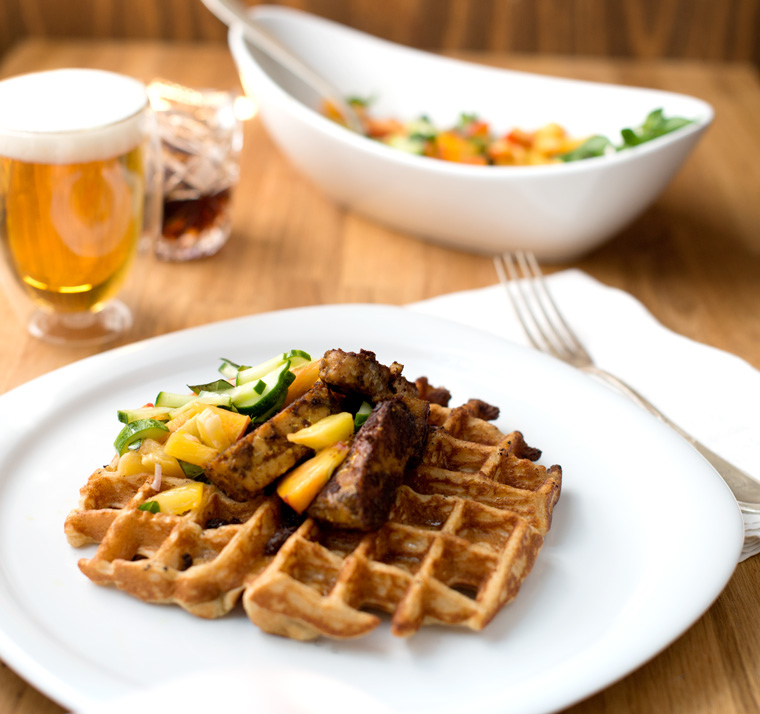 14.
Brussels Sprout & Tempeh Stir-Fry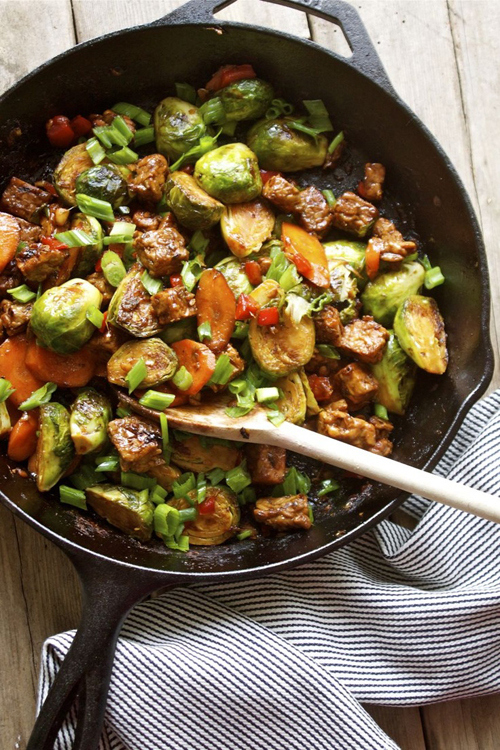 15.
Smokey Tempeh Sliders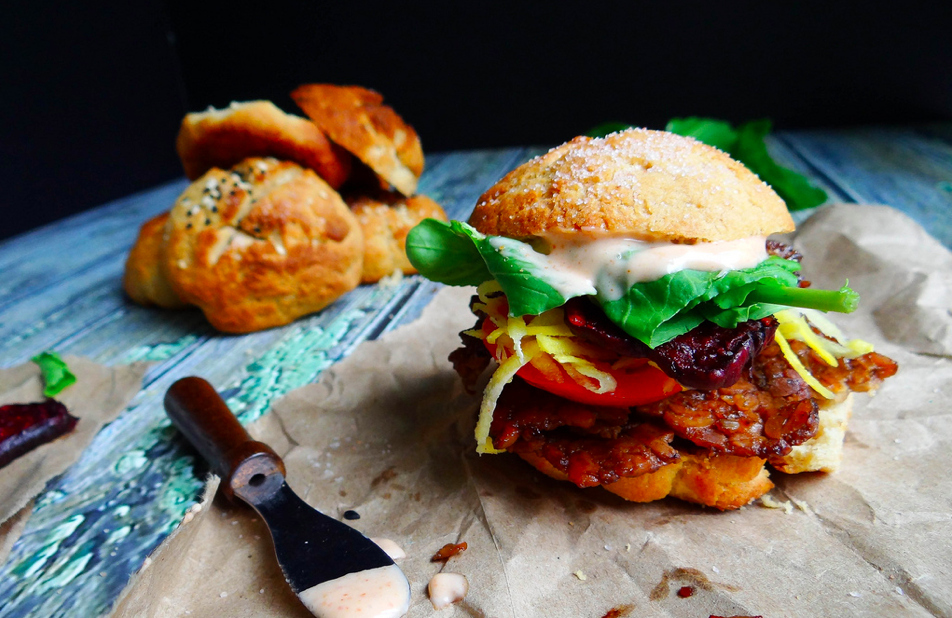 16.
Teriyaki Tempeh and Shiitake Mushrooms with Sriracha Soba