This is the Christian Dior dress Jennifer Lawrence wore to the Golden Globes on Sunday night. It garnered so much attention that people were inspired to start making their own homemade versions.
And this isn't the real Lana del Rey, but bravo nonetheless.
Even cats are doing it!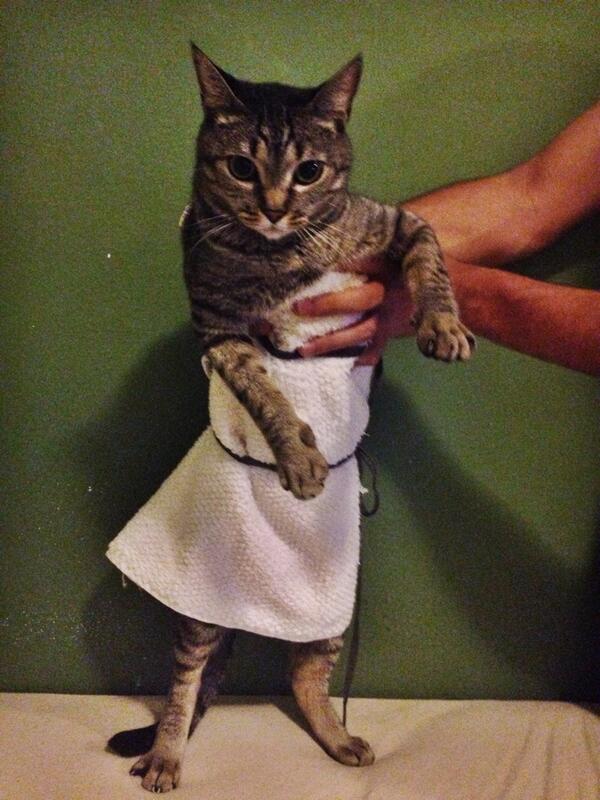 Dogs too! The woman managed to unite both the feline and canine worlds!
Some people are taking J. Law's dress a little too seriously.
But, of course, many have come to her defense.
Because, at the end of the day, even when wearing a comforter, Jennifer Lawrence is the master of the universe!