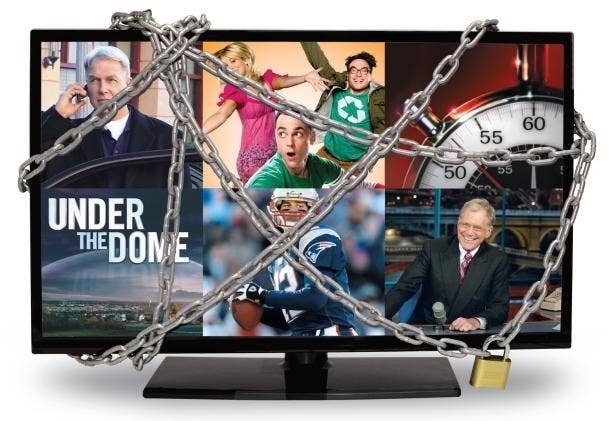 After a summer of threats turned into a month of petty advertisements and pleas to consumers, Time Warner Cable and CBS have agreed on a deal that will allow millions of Americans to realize the full potential of their television sets and internet streaming devices.
The two sides, which traded barbs and accusations over the airwaves and in Times Square, did not announce the financial terms of the agreement, but CBS said that transmission would begin again by 6 pm EST on Monday night. According to BTIG Research, CBS was seeking upwards of $2 per subscriber per month; it was thought that Time Warner is looking to pay under $1/sub/month, creating a wide gulf with an estimated 12 million people — including TWC internet subscribers — caught in the middle.
The transmissions for CBS, Showtime Networks, CBS Sports Network, and Smithsonian Channel were cut for TWC subscribers in New York, Los Angeles, and Dallas (as well as several other markets) last month, robbing fans of summer hits like Under the Dome, Ray Donovan, and the final season of Dexter. Showtime's Homeland will launch its third season on September 29.
The deal comes a week before the start of the NFL regular season, just as most assumed it would; losing out on football would have been disastrous for both sides, even if there were no big market games scheduled for the first week of the season on CBS. The fall lineup begins by mid-September, adding another incentive for CBS and TWC to come to terms. Internet access to CBS properties will now be re-allowed, as well.