We Tried A $39 Massage, A $95 Massage And A $490 Massage To See If It Was Worth It
"I have no idea what's happening to my body right now."
by
,
Getting a massage is a great way to treat yourself and good for keeping the body healthy. So, Michelle and Jordan thought they would give their bodies a break and try out three massages at different price points to see which one was worth spending money on. Check it out:
The first massage was a classic Thai massage at Aqua Thai Spa. With their early bird special, the hour long massage only cost $39.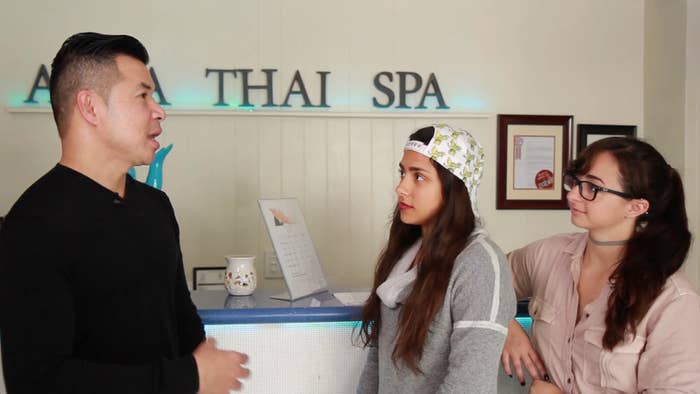 Thai massages typically use acupressure and assisted yoga for a full body experience.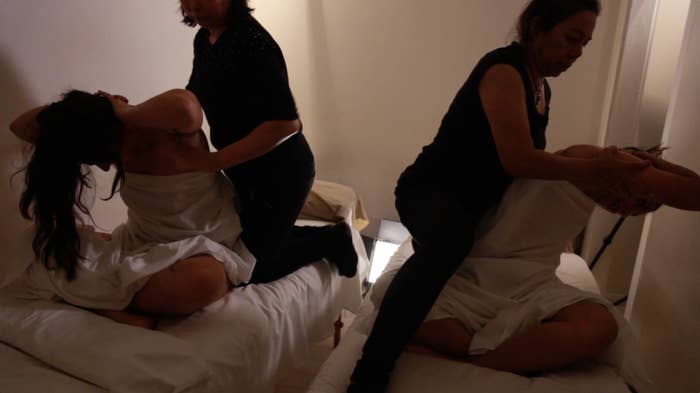 Next up was a traditional Swedish massage from two of the top therapists at Tikkun Holistic Spa. This massage costs $95 for an hour and is able to be tailored to each individual's needs.
Not only was the massage amazing but any treatment at Tikkun grants you full access to the rest of spa. They have a handful of rooms, both heated and cold, that offer a very full experience.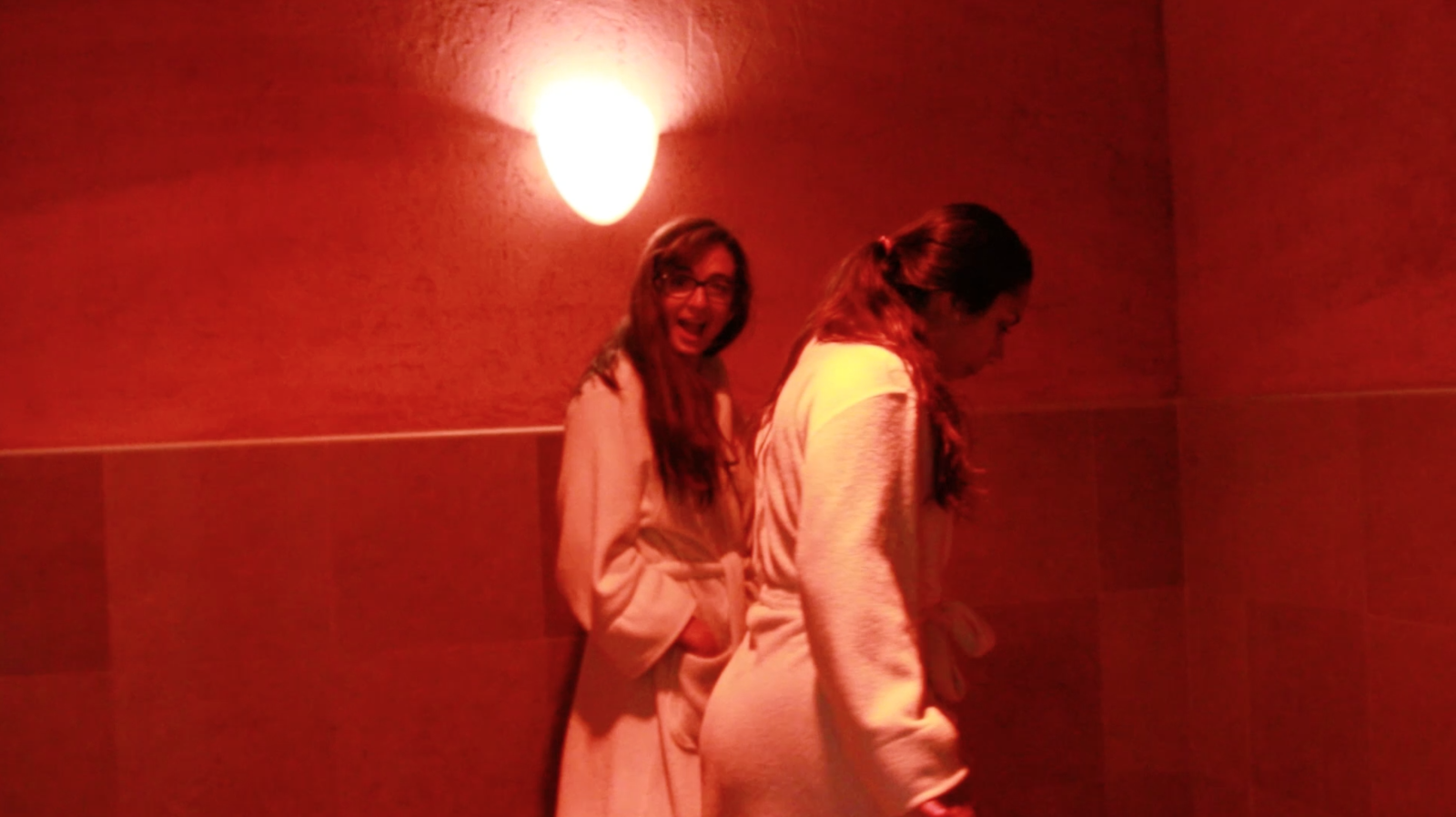 Last, but certainly not least, was the Four Seasons Los Angeles hotel spa's special synchronized massage. This treatment utilizes not one but TWO massage therapists working on your body at the SAME TIME and costs $490 for a full hour.