1.

How much time do you have to get involved?

Tons of time, can't wait to jump right in!

Not too much time, I can fit something in though

No time for any courses, but still want to get involved

2.

How interested are you in pursuing classes?

No flexibility in my course load :(

Very! Even considering the minor in IGR

I'm actually more interested in analyzing how the IGR classes work

3.

Are you looking for school credit, or paid and volunteer experiences?

I would rather take courses for credit

4.

Are you interested in promoting IGR on campus?

Through visiting classes, hosting events, leading workshops with student orgs.

I don't think so, I'll stick to classes

Hmmm... maybe, would like to know more!

5.

How familiar are you with topics such as social identity, justice education and group dynamics?

Not so much, but I'm interested in learning

Very experienced, I love this stuff!
How Should You Get Involved With IGR?
You got:

Academic Courses!!!
Examine your own social identities and social justice education in a new way with this variety of courses. Enroll in one next semester and even consider a Minor in IGR! ALA/PSYCH/ SOC 122: Intergroup Dialogues (3 Credits) ALA 171: Making the Most of Michigan (1 Credit) ALA 220, PSYCH/SOC 218: Foundations of Intergroup Relations (3 Credits) ALA 228: Intergroup Conflict and Coexistence: Religion, Ethnicity, and Culture (3 Credits) ALA/SOC 320, PSYCH 310: Training in Intergroup Dialogue Facilitation (3 Credits) ALA/SOC 321, PSYCH 311: Practicum in Facilitating Intergroup Dialogues (4 Credits) ALA 323: IGR Directed Study (1-4 Credits) ALA 324: Facilitation for Effective Leadership (3 Credits) ALA 421: Creating Inclusive Residential Communities (2 Credits) ALA 429/ PSYCH 411/ SOC 471: Senior Capstone (3 Credits) ALA 471: Leadership and Facilitation in Community Building (3 Credits) https://igr.umich.edu/article/diagram-requirements-earn-minor-intergroup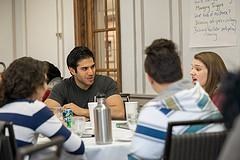 You totally have the brain for Research! Use qualitative and quantitative analysis to assess the processes and outcomes of our work in dialogues. Enroll in either of these courses to gain valuable and practical research skills. ALA 329: IGR Research Practicum (2 Credits) ALA 323: IGR Directed Study (1-4 Credits) https://igr.umich.edu/research-publications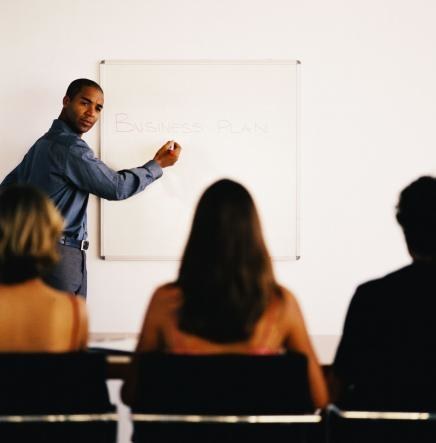 You got:

Co-Curriculars!!!
So you might not have time for classes or research, but that doesn't mean you can't get involved! Join CommonGround, Student Engagement Team, Recruitment Team or Summer Youth Dialogue to create programs and events to give students a safe space to share their voices. https://igr.umich.edu/commonground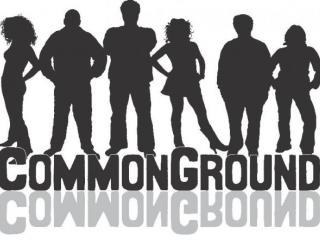 This post was created by a member of BuzzFeed Community, where anyone can post awesome lists and creations.
Learn more
or
post your buzz!