Mango Strawberry Sangria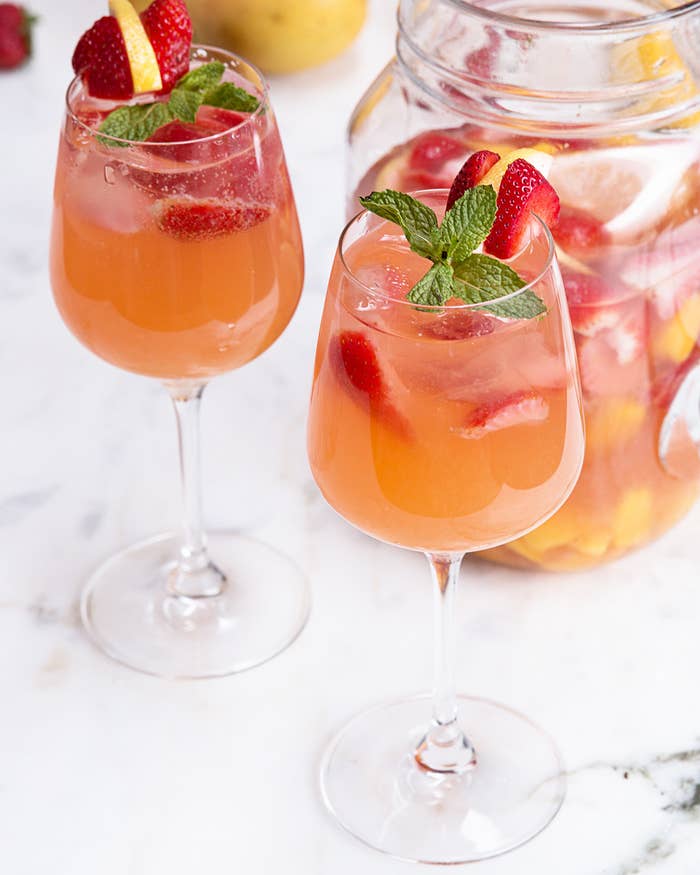 INGREDIENTS
3 medium mangoes
1 pint strawberries
1 lemon
1 cup triple sec
1 750-milliliter bottle dry rosé wine
Garnish:
Club soda
Fresh mint
PREPARATION
1.Rinse and dry fruit. Cut mangos in 1-cm cubes and quarter strawberries, being sure to remove the tops first. Slice lemon into thin disks and remove any visible seeds.
2.Place cut fruit into a 2-liter pitcher. Top with triple sec and rosé. Stir to mix.
3.Place pitcher in refrigerator and allow sangria to chill for at least 1 hour. Give the pitcher a good stir just prior to serving.
4.Serve over ice and top with club soda and fresh mint.
5.Enjoy!