For Master of Scotch Rick Edwards, first impressions mean a lot.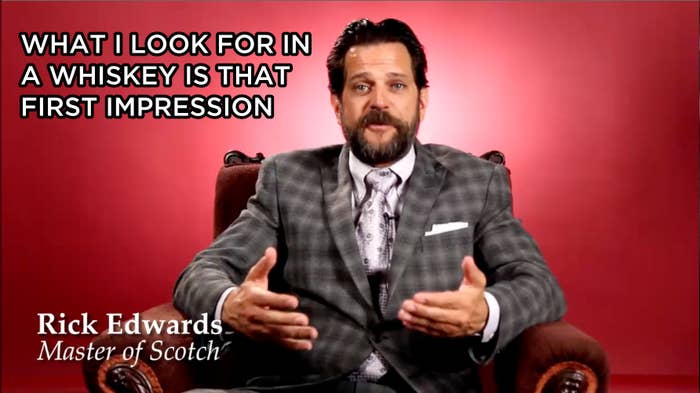 And Single Malt Specialist Kat Aagesen appreciates the artistry and history that goes into the creation of a good whiskey.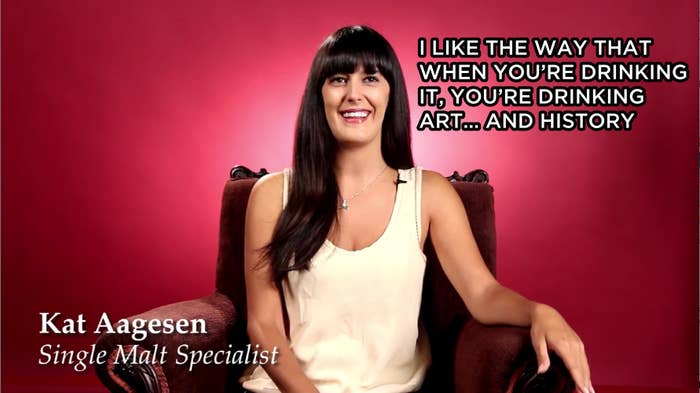 First up, Wild Turkey 101.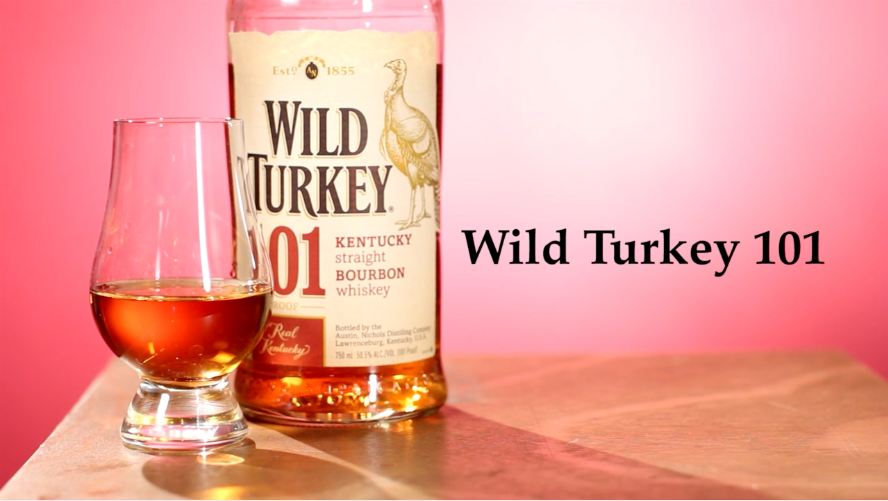 Kat called it "aggressive" and compared it to one of those chocolate oranges you get at Christmastime. Rick said it had a "nail polish remover, kind of acetone characteristic" and tasted "a little rubber."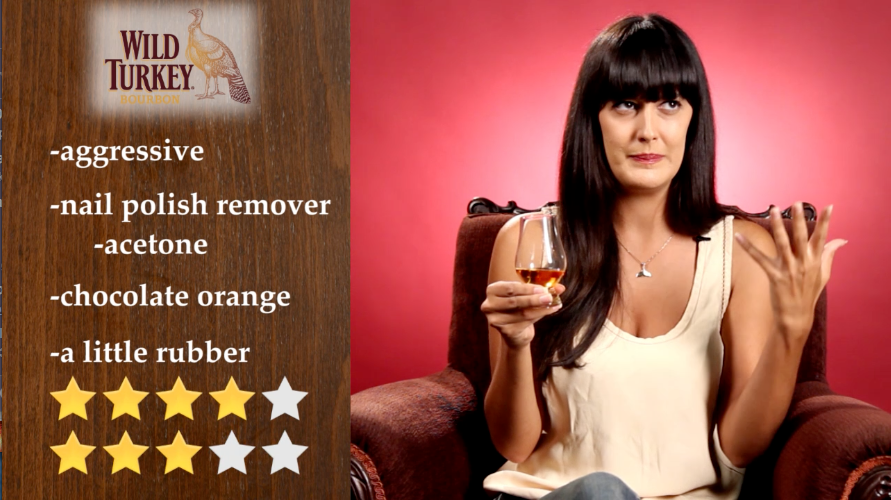 Next up, Jim Beam.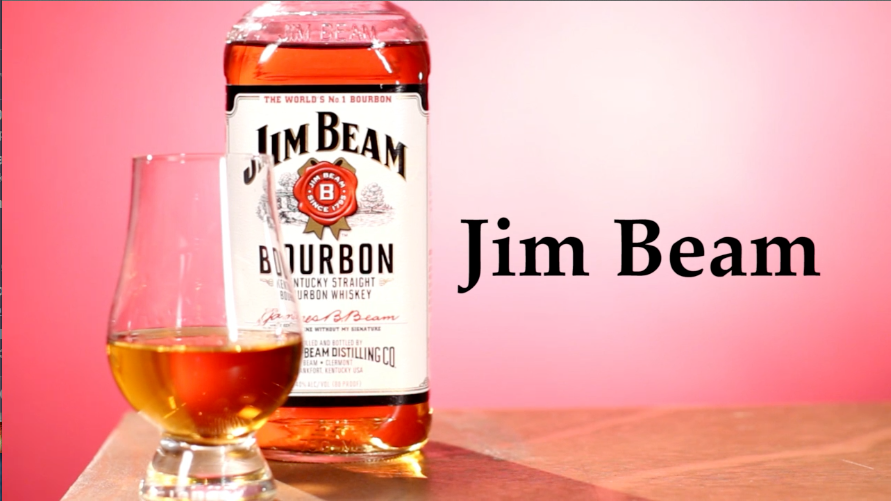 Kat called it "pleasant on the nose" and "really smooth." Rick said it had a certain waxiness, and recognized the single-grain flavors of cotton candy and bubble gum.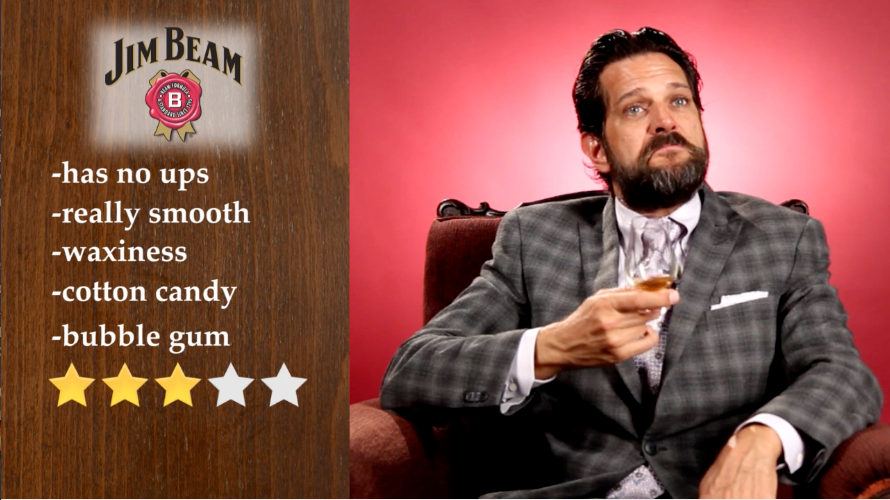 Time for a taste of Jack Daniel's Tennessee Honey.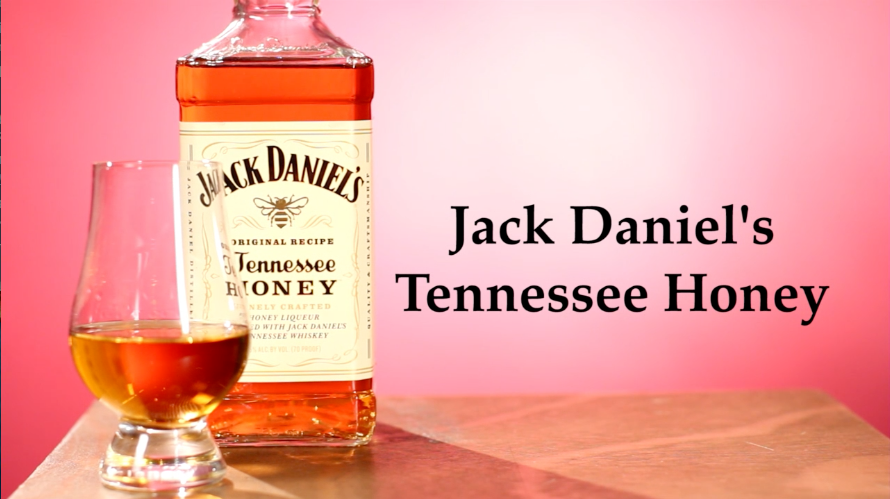 Rick was not a fan. He said, "I want to shave my tongue right now."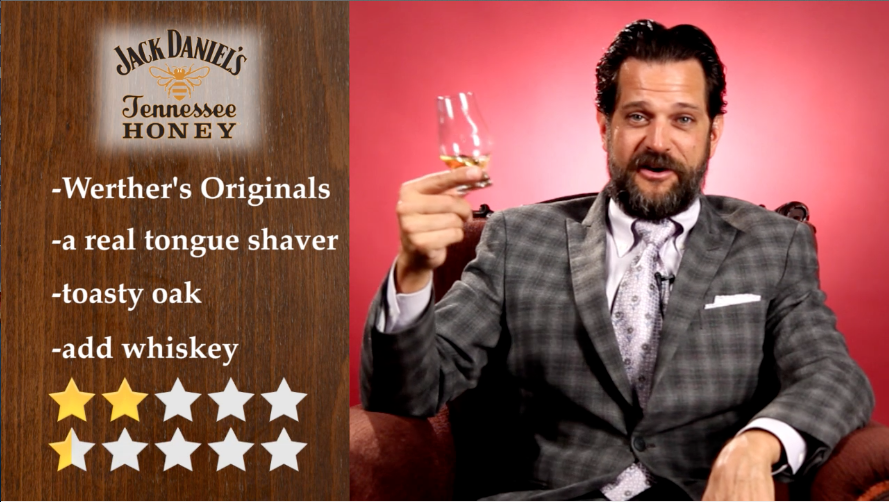 What did our experts make of Evan Williams?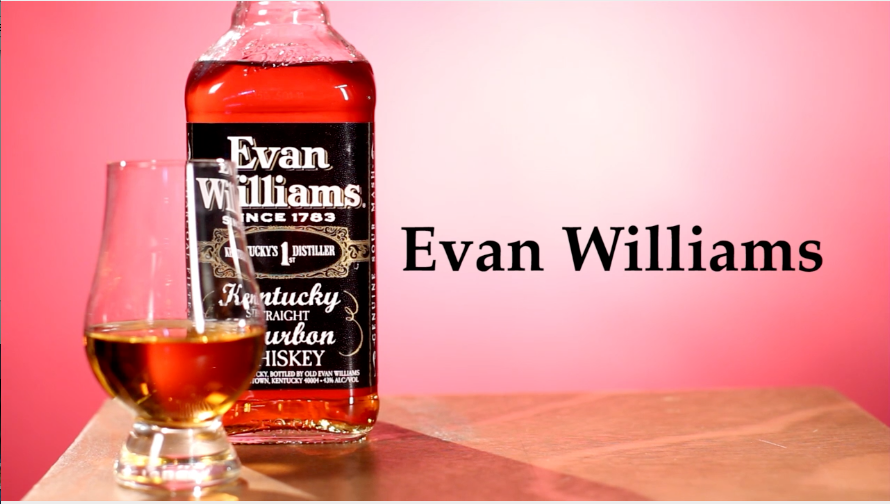 Although he noted the nice "age and elegance" of this one, Rick was getting a little tipsy on "sweaty shoes and butterscotch." Kat tasted a "baked cinnamon apple" and said it was very "bready."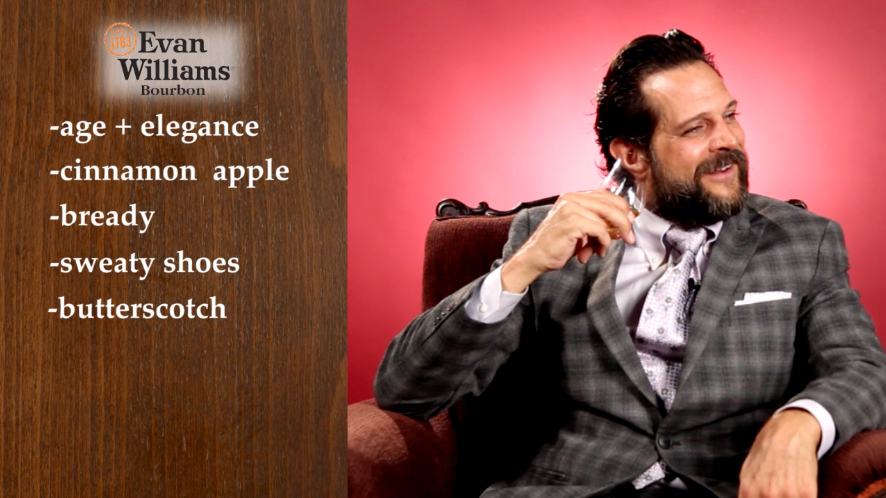 Last up, Fireball.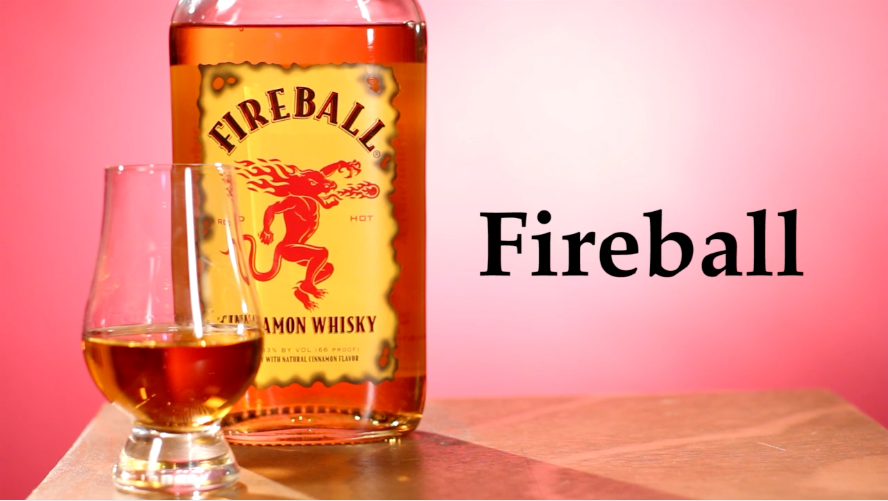 There's that first impression...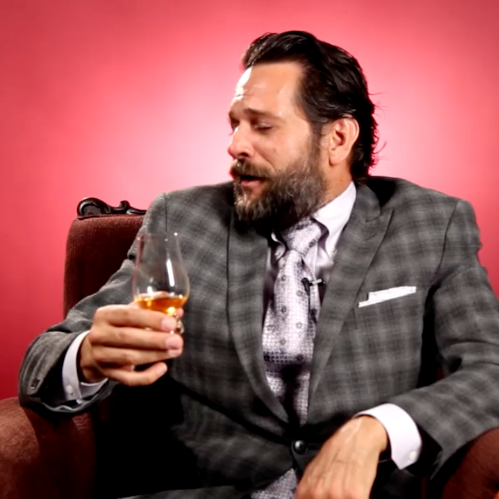 Rick said, "I would NOT consider that a whiskey." Kat simply said, "This is no way to live, you guys." Wow.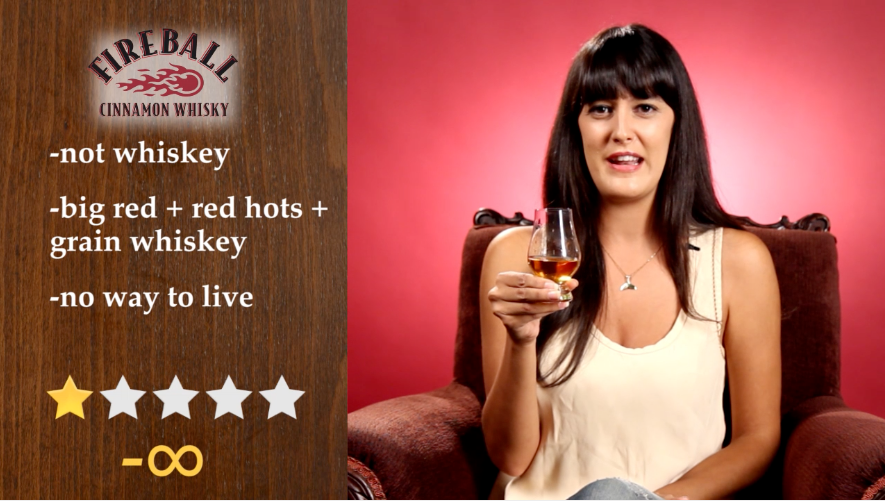 Rick's final thoughts:
Kat's final thought: