1.
A long-lasting makeup setting spray that'll make sure your makeup isn't going ANYWHERE. IDK what's in this bottle, but my guess is some sort of witch's potion because there's no other explanation for how well this spray works. *Chefs kiss 🤌*.

This is personally my absolute favorite setting spray. My skin is soooo so oily somedays it looks like I rubbed Popeyes chicken on my face. This spray keeps me matte and keeps my makeup in place ALL 👏 DAY 👏. Like, even after brunch in DC (if you're from DC you know brunch is an all day event) my makeup looks absolutely perfect. You know when you come home from a full day out and you kinda cringe because your makeup has moved all around? Yeah, never happens with this spray. I get home, look in the mirror, and I'm still a baddie!! Nothing has ever worked this well for me, like, this spray really works harder than Kris Jenner, I kid you not. 10/10 recommend. 
Promising reviews: "I had received a deluxe sample of this from Urban Decay and had been using it on the days where I had a yoga class from 7:30 p.m.–9:00 p.m. —which means my makeup was on my face for OVER 12 hours. My makeup always came out just fine after my class, even after sweating like a pig! I forgot to spray it on last week and what a mistake! I came out of my class looking like a drowned raccoon. I've since bought a full-size bottle. It doesn't bother my sensitive skin and I haven't seen issues with breakouts either (but I don't use it daily). It does seem to make my makeup look more polished, similar to if you set your makeup with a light spray of water. If you sweat when using it, somehow the makeup stays put and you just sweat. It's magical. I do think it can feel a little tight when first sprayed. I noticed that the first few times in particular, but not so much now and after a few minutes I don't notice it. Anyways, if you dance or exercise and can't wash your face beforehand, try this!" —latp
Get it from Sephora or Amazon for $16+ (available in two sizes).
2.
A fabulous lip-plumping gloss set for some seriously luscious lips. Come through filler qualityyyy 👏.  This stuff has to have some Dr. Strange magic in it because it morphs your lippies into Angelina Jolie's. Ooh-la-luscious.

You'll get one lip plumper and one minty sleeping mask for your lips.
Promising review: "I loved this stuff, it was magic. The evening moisturizer was fabulous. It is the first plumper that actually works for me. Will be buying more for gifts!!!!!" —Alexandra

"I discovered this product from TikTok and I had to give it a try. I tried the day lip plumper and within a few seconds, there was a subtle tingling/burning that lasted for a few minutes but as it occurred, the plumping started to happen! It made a noticeable difference and made my lips look like I had filler! I'm obsessed!! —Amazon Customer

Get it from Amazon for $12.34.

3.
A shimmer body oil so you can look like a magical unicorn sneezed all over you. Put a little of this all over and stand in the sun — I swear you'll shine like a Cullen and everyone will wanna know what spell book you used to get that ✨glow✨. Just a little fairy dust.

4.
A Grande Cosmetics brow enhancing serum for anyone who may have been a victim of early 2000s thin eyebrow trends. I was too young to participate in those but still, I was not blessed with thick, perfect, Zendaya brows. This tube of bottled magic will help promote the appearance of fuller, bolder eyebrows so before you know it, you'll be giving Cara Delevingne looks. 

Promising reviews: Like many women, I started with the Gwen Stefani 2000s trend of really thin eye brows. Honestly, they hadn't grown back since no matter what I used. Until I found this product. I'm on my second bottle. It's absolute sorcery, I don't understand how or why or what's in the formula but it does work. —Michelle
Ya'll. This stuff actually works. The first couple of months I felt like I was applying this clear magic liquid to my brows wondering if it's actually doing anything. Then one day, I got home and washed my face and for some reason, I couldn't get the rest of my eyebrow pencil off — IT WAS MY ACTUAL EYEBROW! I didn't realize how full they had gotten. I feel so much more confident without any makeup on and don't use nearly as much brow filler as I used to. I use it on my eyelashes too and they grew faster than the brows. Wish I would've taken before and after pictures. It's worth the money! —Alyssa G.
Get it from Amazon for $38+ (available in six styles).
5.
A bottle of Paula's Choice Salicylic Acid Exfoliant to unclog and diminish large pores. This leave-on, fragrance-free exfoliant is gentle enough for all skin types and exfoliates dead skin cells, leaving your skin looking fresh and hydrated. Bippity-boppity, buh-bye big pores.
Promising review: "I have acne prone skin that is on the combo to oily side with large pores and this stuff has truly been a lifesaver! I really appreciate the short ingredient list and the fact that this product is fragrance-free! I use this after cleansing and apply about five drops on a cotton round both morning and night. I then follow up with a retinol serum, moisturizer, and SPF. Since I have started using this product (FIVE DAYS AGO) my skin is soft and glowing, my acne is clearing up, and my pores actually look smaller!! Like, this is literally witchcraft in a bottle & my new holy grail! Ditch your harsh scrubs and give this a go, your skin will thank you!" —Philena
Get it from Amazon for $11.70+ (available in three sizes). 
6.
A BYO Blush Oil liquid blush that reacts to your skin's natural pH level and *magically* changes right before your eyes to a color totally unique to you. So no one will ever truly have the exact same blush color as you! Uh, Winnie Sanderson, was this your doing? Packed with oils and ingredients meant to hydrate and protect your skin, you can even sleep in this stuff — no problem!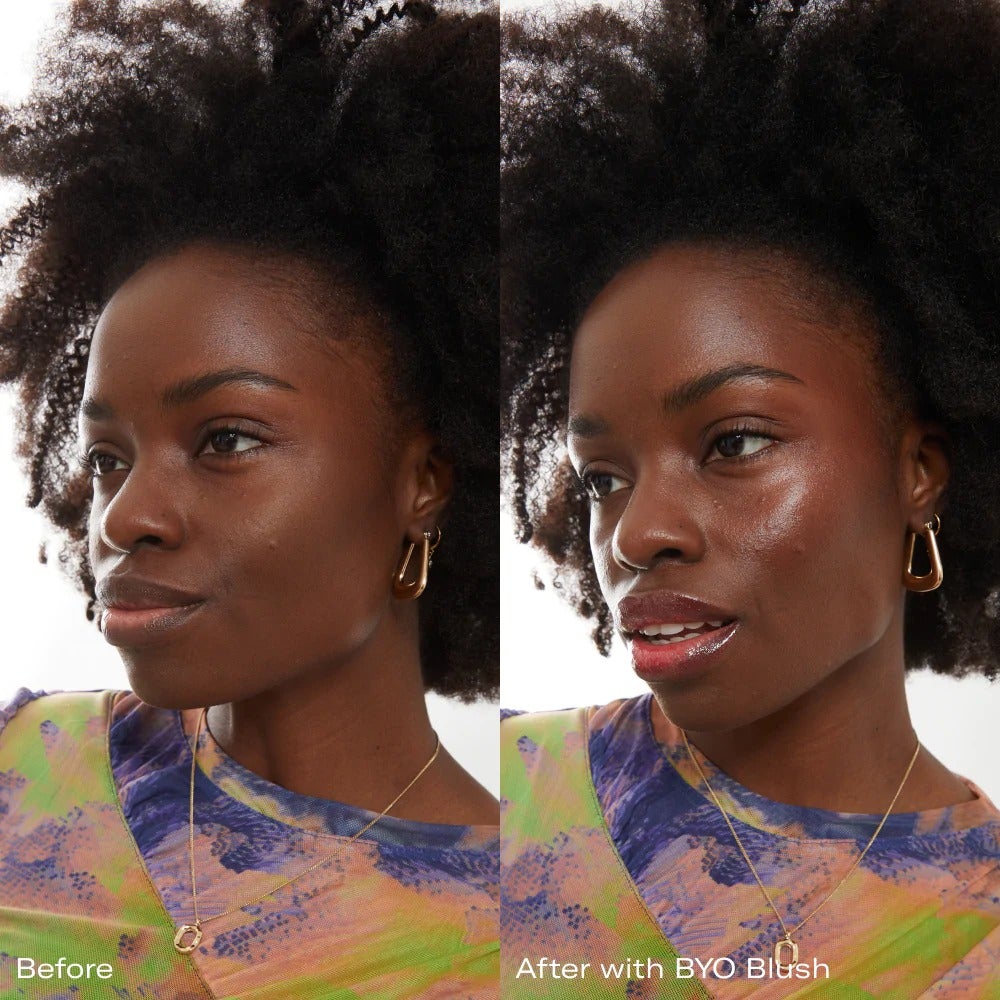 Youthforia is an Asian woman-owned small business established in 2020 that specializes in environmentally friendly, cruelty-free makeup made with at least 90% renewable ingredients.

Check out a TikTok of the BYO Blush in action. 
Promising review: "I'm done, no more experimenting with other blushes, this is my forever blush. BYO is such a unique product on the market — it's plant-based, provides a natural/beautiful bespoke flush, and can be used on the lips as well. Its color-changing formula is a game-changer as it magically picks the most complementary shade/hue for the user. Furthermore, I don't feel like I'm wearing makeup, and the oil formula is nourishing for my skin! I loved it so much I bought all my friends a BYO blush!" —JZ
7.
A totally gorge foundation you've probz seen everywhere. Simply take the brand's quiz and they'll match you to the perfect shade. The only explanation for such a perfect foundation could be that this is made at Hogwarts.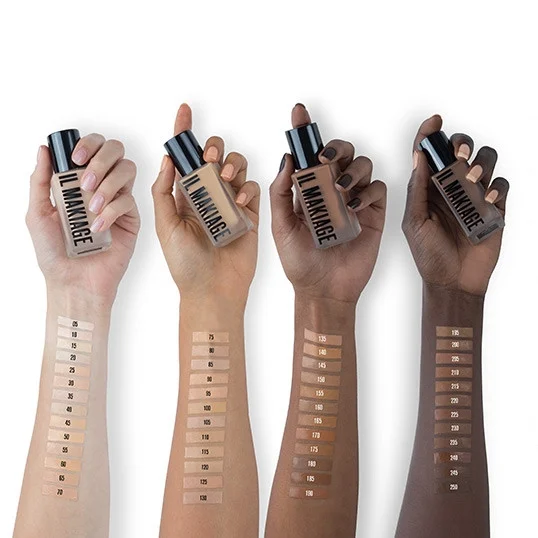 Skeptical? So were most reviewers, buttt if you don't like your shade, exchanges and returns are 100% free and easy. Get your correct shade easy and let this beautiful little foundation melt right into your skin.
Promising review: "This is my first time purchasing a higher-end foundation. I've never been a foundation fan but after hearing such positive reviews, I just had to try it. I used it for the first time last night and I was shook. Like shook to my core 😂 I couldn't believe that just a tiny bit of foundation went a long way and it actually looked natural! Obviously you could tell I had makeup on but I didn't feel like my face was cakey or like that 'eh' feeling when you have too much makeup on. I felt like my face looked flawless which is awesome because I have dark spots on my face! Which is actually surprising because all I did was take a quiz! Concealer...I'm coming for you next 🤣 10/10 recommend this foundation to anyone who's just starting out and feel like they won't look natural wearing foundation. Just get ittt!"—Catherine T.
First of all! What??? This is magic😭🙌🏾🙌🏾 I can't even get the right shade in stores! It doesn't transfer, even with masks. It's worth it! I got the concealer and foundation." —Tashea R.
Get it from Il Makiage for $45 (available in 50 shades). 
8.
A roll-on waxing kit because waxing is better for your skin than shaving. Waxing also helps your hair grow back thinner and it doesn't grow back as fast. The most magical part? Avoiding wax salon prices!

The kit includes a 40W high-power roll on wax warmer, two boxes of wax (honey and lavender scented), six packs of calming oil wipes, and 100 non-woven wax strips.
Promising reviews: "Worked like magic! The pain is not bad at all!! Worth your money in my opinion! (:" —Elizabeth
"I've spent TONS of money and time going to spas and nail salons trying to find the perfect wax. After doing some research, I came across this bad boy and let me tell you, I am NEVER going back! It's so easy to use, and also so convenient. They send enough product to thoroughly try everything out. I also love that they send two scents, so you can find which one you love the most. The wax strips are sturdy enough to undergo the pressure you apply before pulling it off, as well as the actual pull. They get everything underneath and you can even use a single strip multiple times. No need to fly through the pack of strips anymore, when you can reuse the single strip a few times! HIGHLY RECOMMEND if you're always busy, and on the go, or just wanting some extra self care in the comfort of your home. 💕" —Alisa G.

Get it from Amazon for $33.99.
9.
A painless, mint-flavored teeth-whitening pen that'll give you results after the first use since this is obvi sorcery. You'll be able to blind people with your smile with the help of this little magic pen that'll remove years worth of stains on your teeth. Someone cue Chip Skylark, cuz after seeing your smile you'll be singing 🎶 my shiny teeth and meeee 🎶.
Promising review: "Hardly ever do I review but this time, sheesh! This product blew me away after only three uses! First off, it's easy to use! I've tried a ton of products for teeth whitening and all have been either inconvenient to use, or make you wear a mouthguard etc. This is a PEN/brush! Hold it like a writing pen and twist up for the solution, the solution feeds through onto the brush (which is actually the size of a tooth) and you just brushstroke on dry teeth as you are smiling! It dries on and you rinse off. Magical! I've seen a noticeable difference after only using this for three days!! My husband even said 'WOW your teeth look amazingly white'. I'm a smoker/tea drinker/coffee drinker too! I noticed the difference but never said a word to my husband about it, he's a firm believer that nothing like this ever works...LOL. Well boy oh boy this product changed his mind instantly! He already swiped my other pen and has been using it too. We see the difference and are very satisfied. What's even more awesome is the price! Remarkable difference and it lasts! If I could give this 1,000 stars this would have earned 1,001, know what I mean?!" —Lisa E.
Get a two-pack from Amazon for $19.99+ (available in two quantities).
10.
A pack of 36 acne patches because a pimple is NOT ruining our day babe! These patches absorb all the gunk and speed up the pimple-healing process without picking or popping. Abracadabra, psh, what pimple?
Promising review: "When I ordered this product, I admit, I didn't think it would work. I have adult acne and visit a dermatologist regularly, my chin area is especially bad. I used one the first night I received them. It's acne sorcery. I honestly could not believe it worked. Pimple gone overnight and a flat surface remained. I do not know how they get this pimple magic to work but I am sold and have literally texted all the people in my life. It's complete magic! Do it, I promise you will be shocked!" —Heather L.
Get a 36-pack of the small patches from Amazon for $11.04.
11.
And some post-blemish recovery cream to help calm dry, red skin. Put some on after you pop a zit (orrrr scroll back up and grab some pimple patches and use this balm after) and avoid any future dark spots. Ultra nourishing and ultra sus' because howwww?! Unbelievable, magical little cream.

Promising reviews: "I've only been using this for a few days now but within the first day it has cleared active acne that I've had for two years now. It's made my discoloration almost completely go away. I don't know what y'all put in this stuff but it's magic." —Bella
How did I not know that this magical little balm existed? Feels so good smoothing on broken out skin, very light weight and disappears into the skin. Does not tingle or burn at all, so of course I assumed it would do nothing. I was wrong! Instead of getting all crusty and peely, my breakouts improved greatly overnight and reduced greatly in size. By the next day they were far, far less noticeable. By the day after, they were basically healed. I continue to apply this to my breakout prone areas, and so far no new breakouts. Hallelujah! A little goes a long way so this little tube lasts a long time —a good value for the money. I am a convert! —Amazon Customer

Get it from Amazon for $12.99+ (available in two sizes).
12.
A lash lifting kit so you can wake up already looking like you're wearing mascara. Your lashes will be lifted to the heavens as if little magical fairies worked overtime to do so. Perfectly curled and can last up to a month! Hey, curl, heyyyy!

This kit includes lash glue, lash perm, lash fixation, lash nutrition, lash cleanser, five silicone pads, three lash cleaning brushes, 10 lash micropores, 10 brushes, and five gel unde- eye pads. 
Promising review: "Okay I'm not gonna lie, I was worried that this stuff would either not work at all or make all my lashes fall out. Thankfully, it was neither and the results are UNREAL. I HIGHLY suggest watching some YouTube videos of other people using their perm kits before attempting to use yours. I have big fingers and small eyes so it was difficult for me to get the lift pads in the right positions but once that was over, the rest was a breeze. Unlike some of the other kits I've seen on here, this one has basically everything you need. The only other things I needed were a mirror, some tissue, and a little bit of plastic wrap to cover my lashes while waiting for the lotions to work their magic. I'm totally impressed and will definitely be buying this again! —Ryan
Get it from Amazon for $25.49.