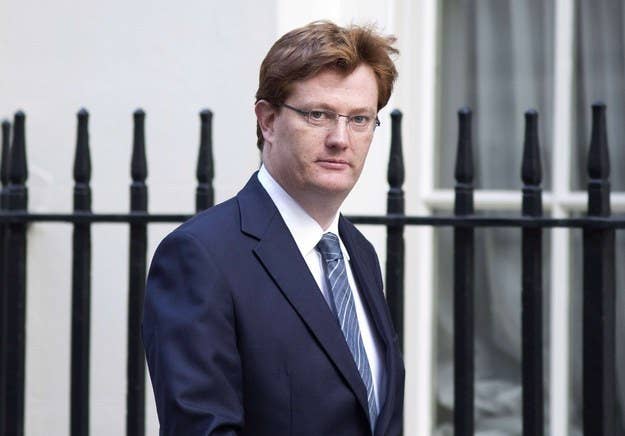 A Liberal Democrat MP is raising thousands of pounds by charging businesses for "intimate" access to cabinet ministers.
Paul Burstow, MP for Sutton and Cheam, has charged for opportunities to meet treasury chief secretary Danny Alexander, energy secretary Ed Davey, and employment relations minister Jenny Willott.
Businesspeople who pay to have dinner with the Lib Dem ministers are promised the chance to "directly and meaningfully" engage with the decision-makers in an atmosphere of "intimacy".
Money is paid to an organisation called the "Paul Burstow Business Networking Club", and then donated to Burstow.
According to an invitation seen by BuzzFeed, a pair of tickets to the "networking club" costs £450, with a single ticket going for £250.
The club's registered address is the MP's own constituency office in Sutton, and it donated £1,549.45 to the MP in January this year. Other "networking events" have been held since this date. Four meetings are believed to have been held in total.
The invitation from the MP promises the opportunity to "engage directly and meaningfully" with decision-makers – and explains how much it would cost.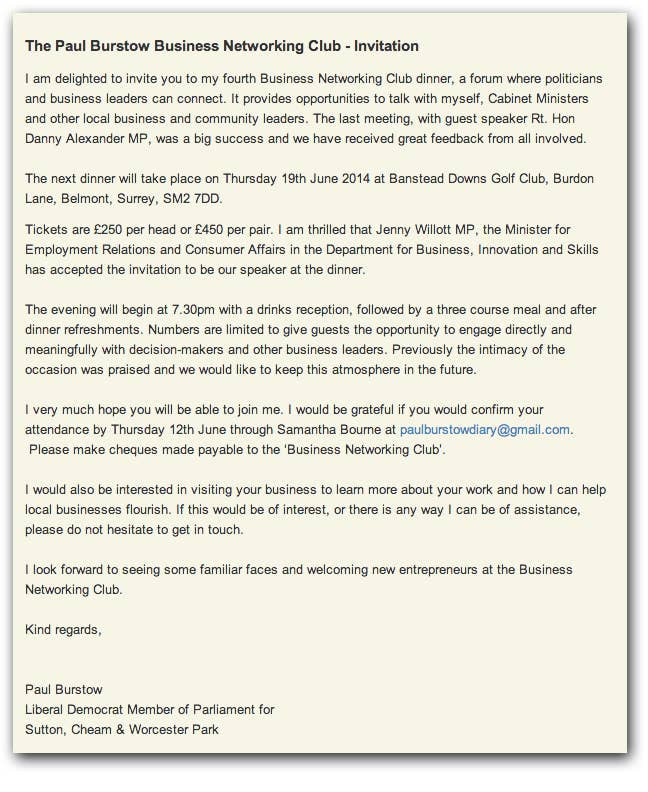 The details of the club are a window into the world of political fundraising. The enterprise is unlikely to break any rules.
When asked about the meetings by BuzzFeed, Burstow insisted that MPs were also paying for the opportunity to meet other businesspeople at the dinners.
"The Business Networking Club is a peer to peer business dining club where local business leaders have the opportunity to meet each other, and I have the opportunity to meet them," he said.