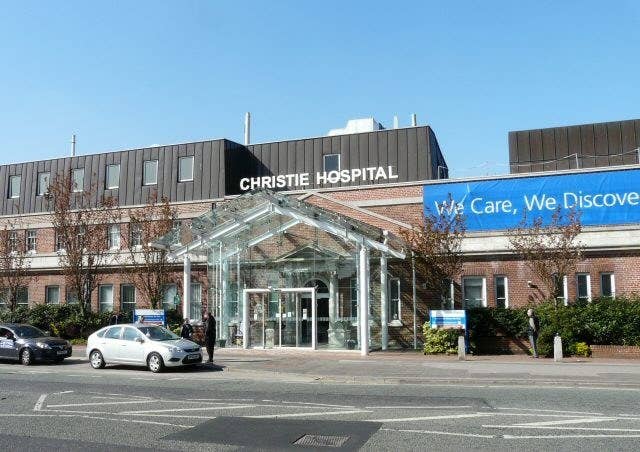 A hospital is under investigation after allegations that it secretly sold patients' tissue to pharmaceutical companies.
The Human Tissue Authority confirmed that it had contacted the Manchester hospital The Christie as the first step in a probe over the alleged selling human tissue without consent.
Dr Chris Birkett, head of regulation at the authority, told BuzzFeed: "Following concerns raised by Rosie Cooper MP, the Human Tissue Authority is looking into allegations that tissue samples were sold by an NHS trust to pharmaceutical companies without the knowledge of the patients concerned."
Lancashire Labour MP Rosie Cooper, who raised the issue with ministers last week, told BuzzFeed that former employees of the hospital had tipped off health regulators about the alleged practice.
"Monitor and the Care Quality Commission have been made aware of these allegations by a number of former Christie employees," she said. "Both Monitor and the CQC were supplied with a redacted statement submitted to them by an individual raising these concerns."
The hospital's chief executive was awarded a CBE last year after restoring the Foundation Trust's poor finances to good health.
A spokesperson for the hospital strongly denied the allegations. She told BuzzFeed: "In line with the Human Tissue Authority regulations, The Christie does not sell human tissue samples to pharmaceutical companies. Neither would the Trust carry out any activity relating to patients without their consent."
Cooper said the CQC and Monitor hadn't given assurances that gagging clauses signed by the employees concerned would not be enforced, and that this was a barrier to obtaining an unredacted statement from potential whistleblowers.
"If The Christie, the CQC, Monitor and the Department for Health have nothing to hide, then they should be brave enough to say that this gagging clause won't be enforced so that we can then get to the truth of these very grave and serious allegations," she argued.
The Christie is an NHS foundation trust, which differs from a regular NHS trust in that it is independently responsible for its own finances and has to balance the books.
Foundation trusts were introduced by the Blair government in the hope that market mechanisms would improve care in the health service.
The coalition government has legislated to allow for foundation trusts to raise even more money independently of the NHS, dramatically raising a cap on income from private sources.