15 Shocking Pictures That Show Just How Catastrophic The Flooding Is In Venice
St. Mark's Basilica flooded for only the sixth time in its nearly thousand-year history.
1.
ICYMI, Venice is currently submerged following the highest tides in over 50 years, its iconic St. Mark's Square resembling more of a lake than an Italian piazza.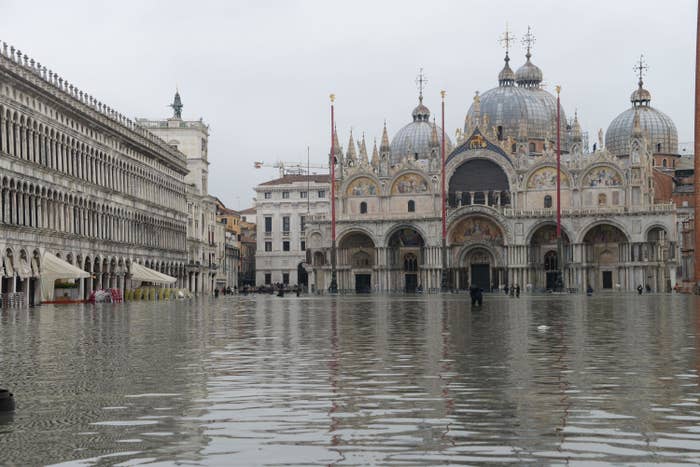 For context, here's what the square normally looks like.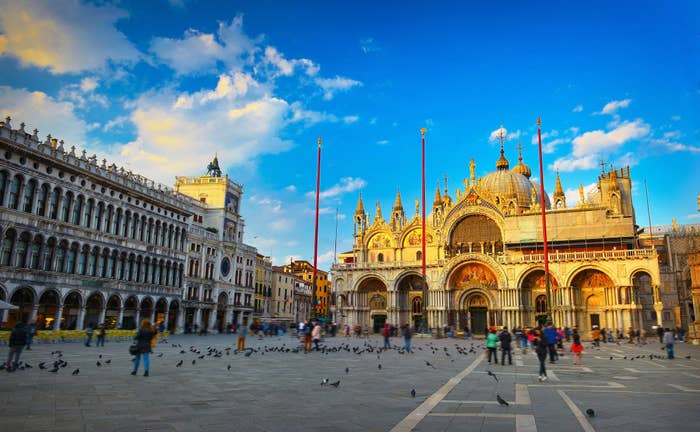 2.
Usually packed with tourists, St. Mark's was completely inundated as flood waters wreaked havoc on the city.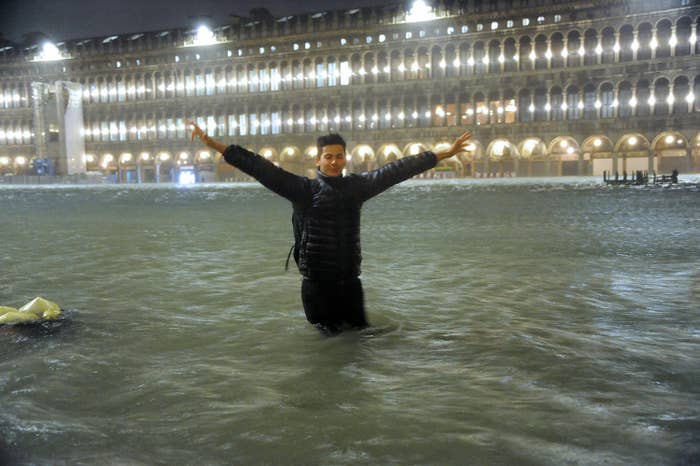 3.
The crypt of St. Mark's Basilica, nearby to the plaza, was also submerged.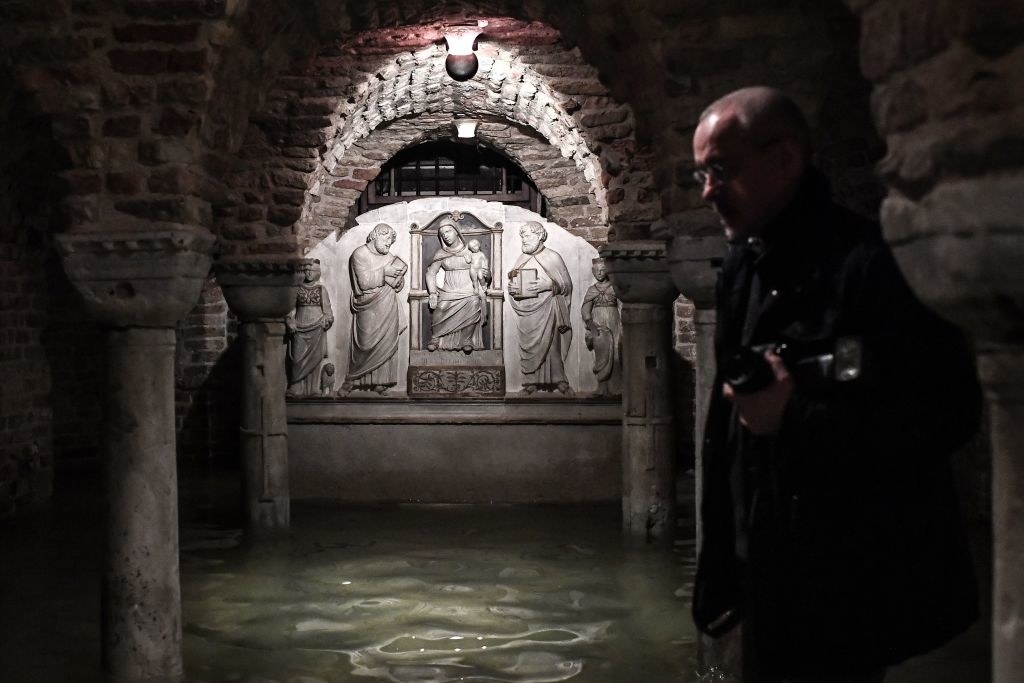 4.
In fact, over 85% of Venice was flooded as of late Tuesday, with the mayor blaming climate change for the disaster.
5.
Historic high tides weren't the only concern, however, as heavy rain and strong winds made matters even worse.
6.
Doors provided little defense against the rising water.
7.
People did everything they could to save their homes and businesses...
9.
Toilets became geysers.
10.
Gondolas were tossed ashore.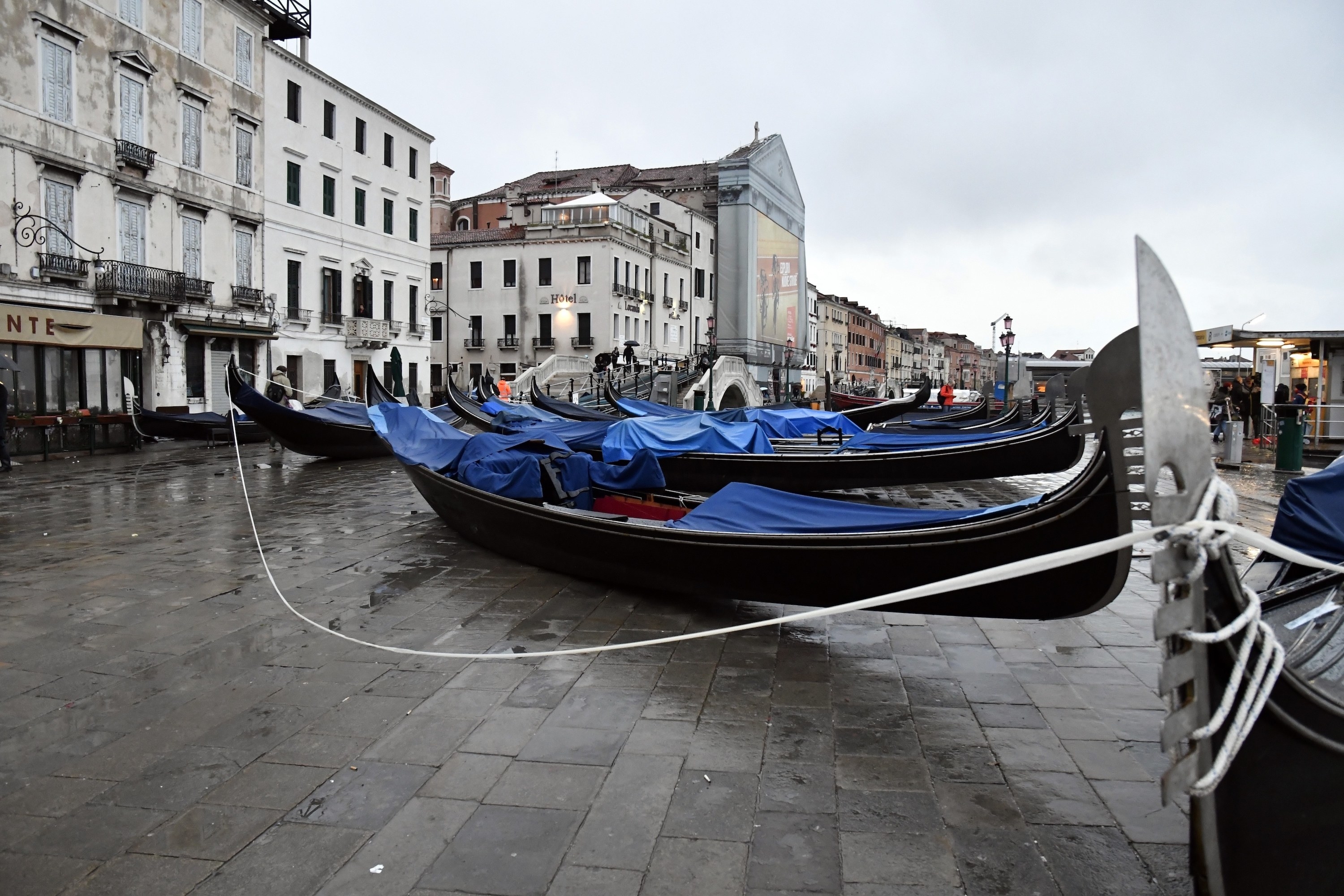 11.
Some Venetians stayed put...
12.
...while others struggled to get home.
13.
Tourists, meanwhile, floated their luggage instead of pulling it behind them.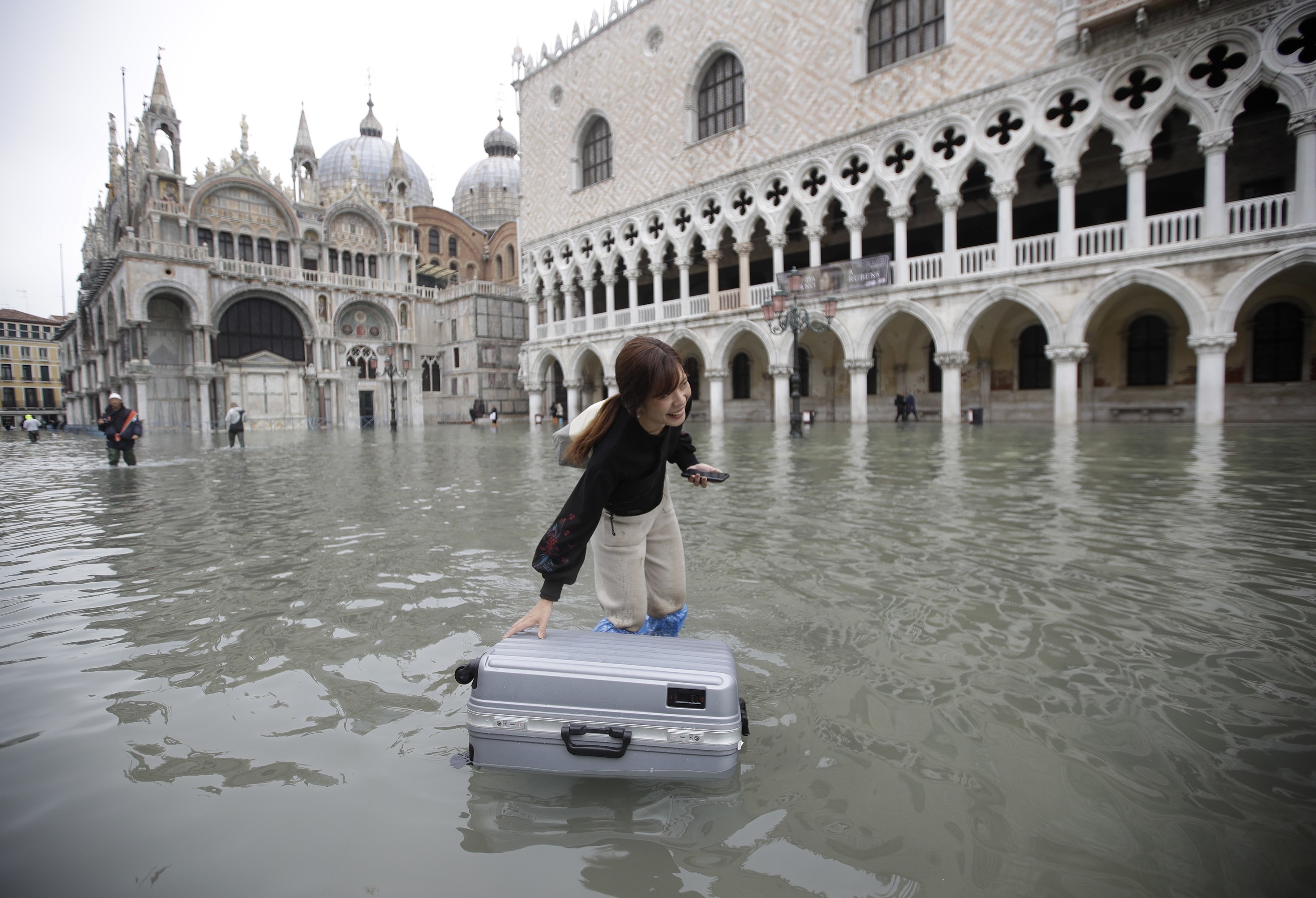 14.
Others made use of narrow elevated footbridges.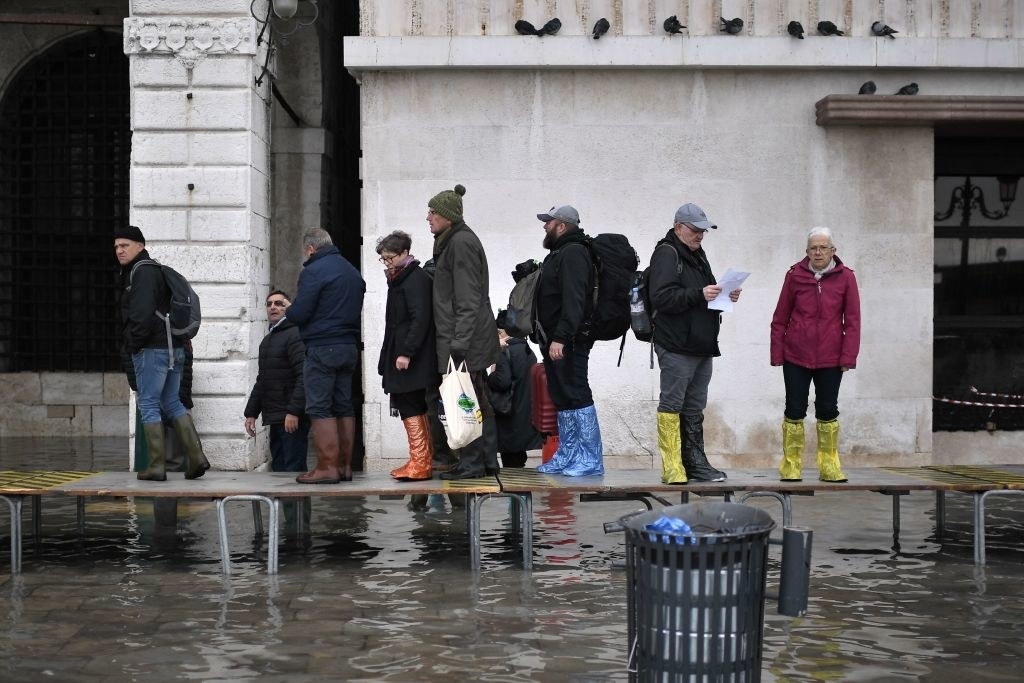 15.
Finally, the flood waters threatened to submerge this Banksy artwork of a migrant child wearing...what else but a lifejacket and holding a pink flare.