13 Funny Sharpie Memes People Made After Trump Showed A Fake Hurricane Forecast Map
"Most people don't know Salt Lake City was included in the Louisiana Purchase."
As you've probably heard by now, President Trump yesterday used a fake forecast map of Hurricane Dorian to back up his false claim that it would strike Alabama.
Like, SOMEONE literally altered the map with a black marker to include Alabama.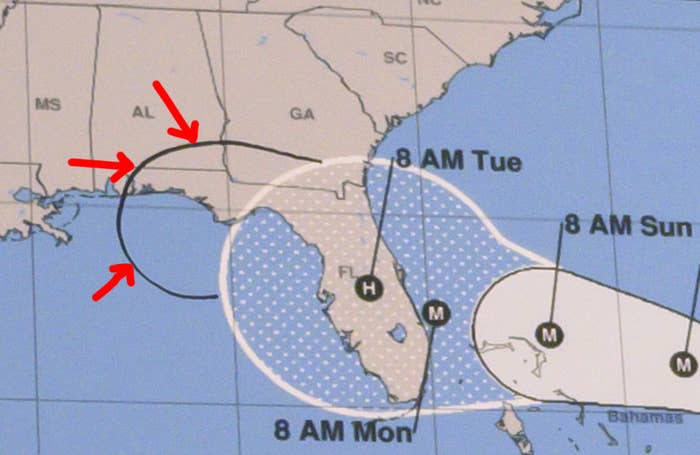 Objectively, the president lying about a hurricane forecast is NOT funny, but people couldn't get over the sheer ridiculousness of it all, so they took a page from the Oval Office playbook and hilariously started Sharpie-ing other photos.
1.
Like this one, which ensures Trump looks taller than Obama:
2.
And this one that imagines him winning the popular vote:
3.
Or, just like, getting a hole in one:
4.
My personal favorite, though, had nothing to do with politics and everything to do with my desire to one day own a home:
5.
BOOM!
6.
The Daily Show got in on the "fun":
7.
This inauguration photo is not doctored at all — not a bit:
8.
Neither is this pic:
9.
OF COURSE someone did this:
10.
And this one too:
11.
You hate to see it!
12.
History was changed.
13.
And George Washington rolled over in his grave (probably).