It's no stretch to say Spain has a bit of a bad reputation when it comes to restoring works of art. There is, of course, the 2012 "restoration" of Ecce Homo, aka Beast Jesus...
...as well as this amateur restoration of a 16th-century wooden carving of St. George from June of this year.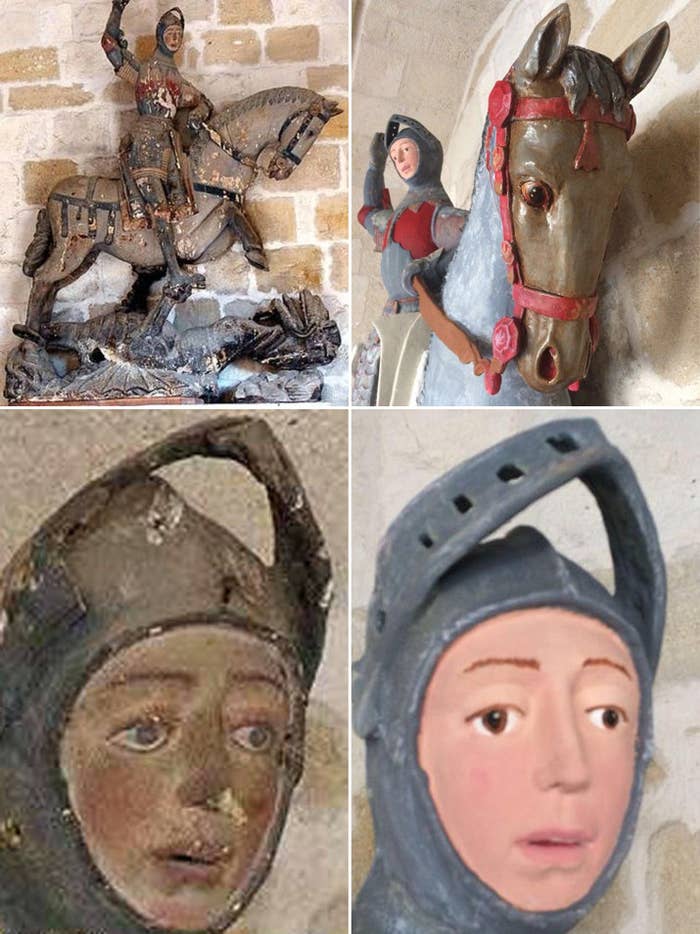 Well, add to that list what recently happened to this 15th-century wooden sculpture of Mary, St. Anne, and baby Jesus, which adorn a chapel in El Rañadoiro, Asturias.
"I'm not a professional painter, but I've always enjoyed it, and these images really were in need of painting," she told El Comercio. "So I painted them the best I could, with the colors that seemed right, and the neighbors like it."
To recap, Jesus then:
Jesus now: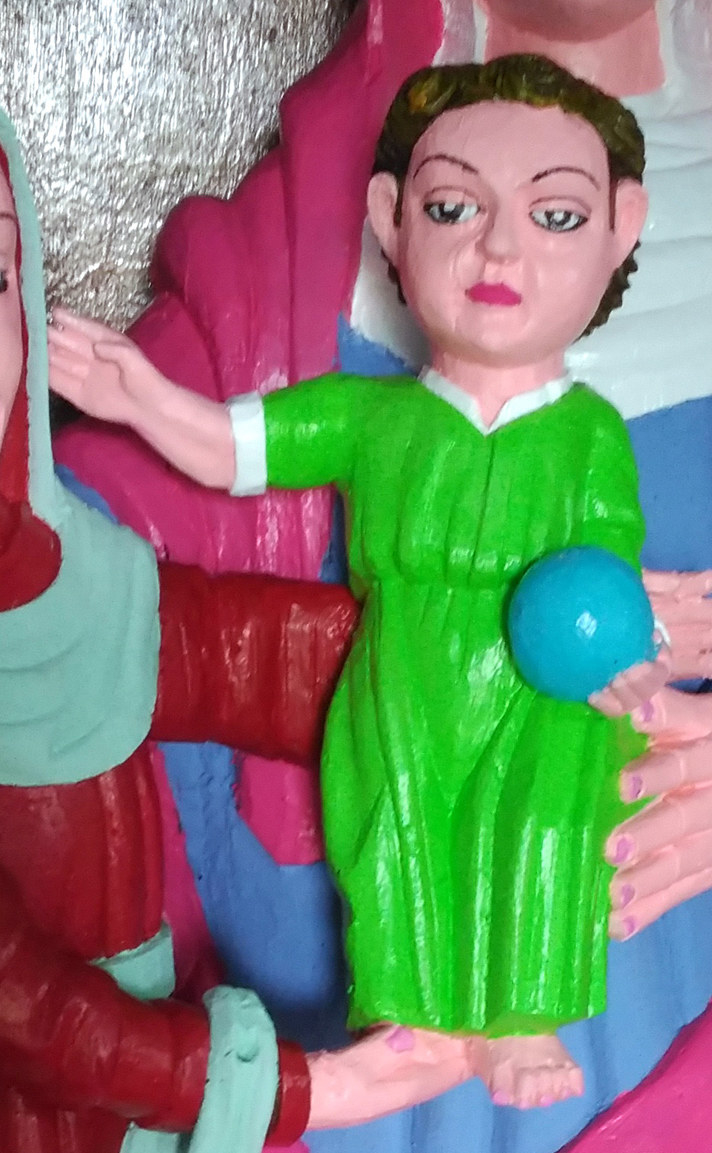 BUT THE NEIGHBORS LIKE IT!!!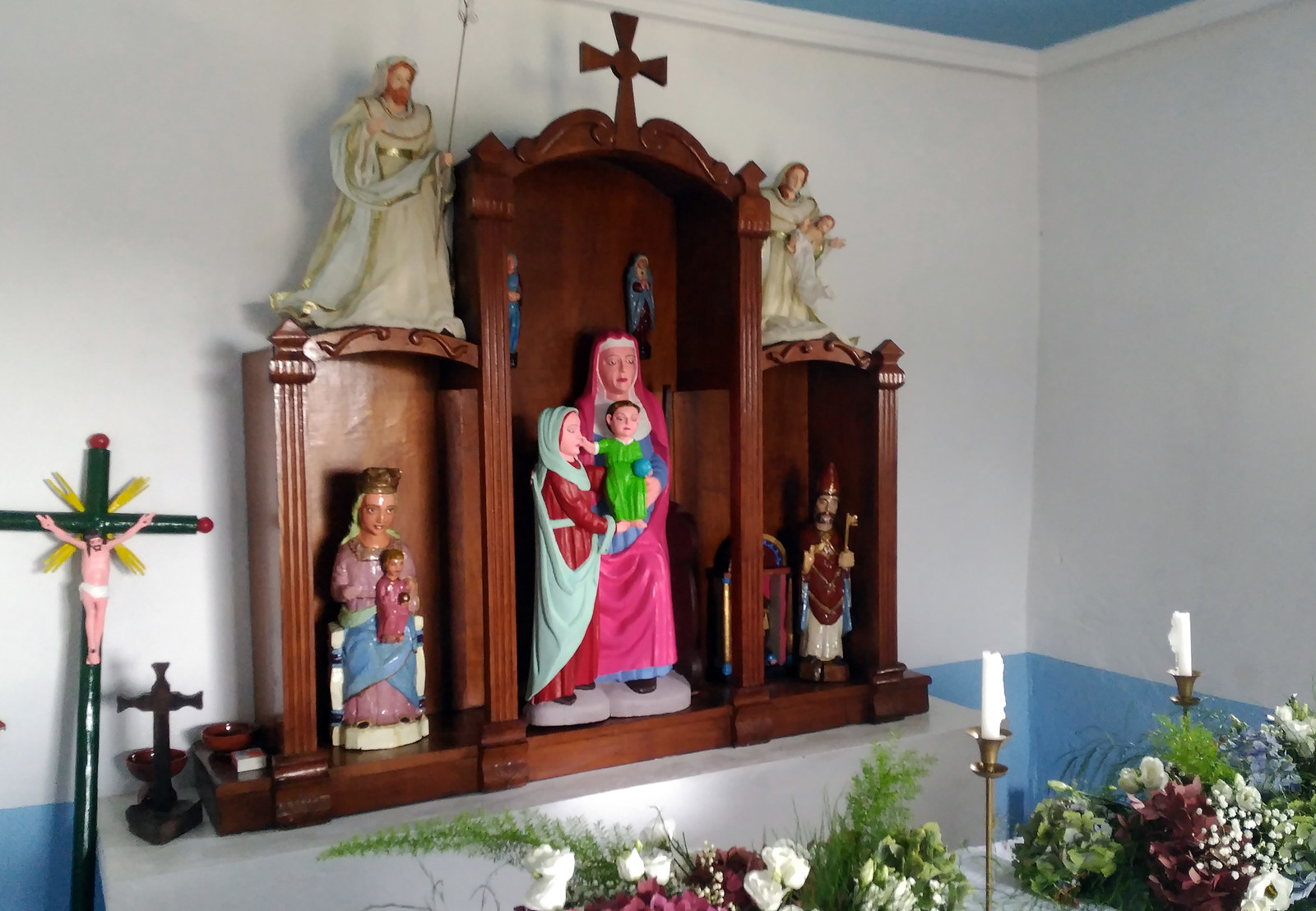 For its part, ACRE, the Spanish art conservation association, called Menéndez's work a "plunder."
In conclusion: