A Guy Almost Pooped Himself At His Best Friend's Funeral — Here's His Heartwarming Story
"Dave, wherever you are I still think of you."
A couple of weeks ago, Reddit user I_Shit_In_A_Bucket shared the story of his best friend's funeral, which he attended at just 12 years old. He was, of course, devastated by his loss.

But just as the funeral was about to begin, he suddenly needed to poop, like, really badly.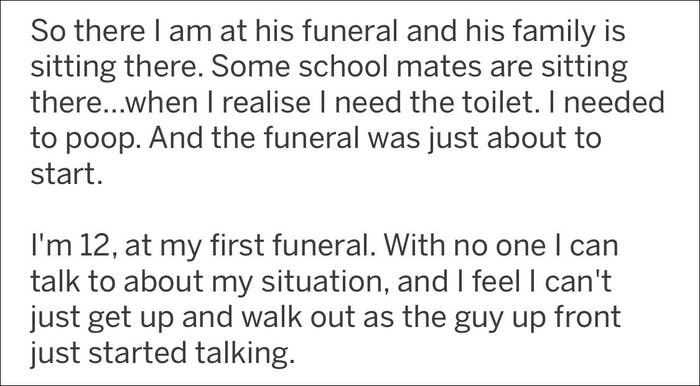 The situation got worse and worse, and it seemed like he was going to shit himself no matter how hard he tried not to.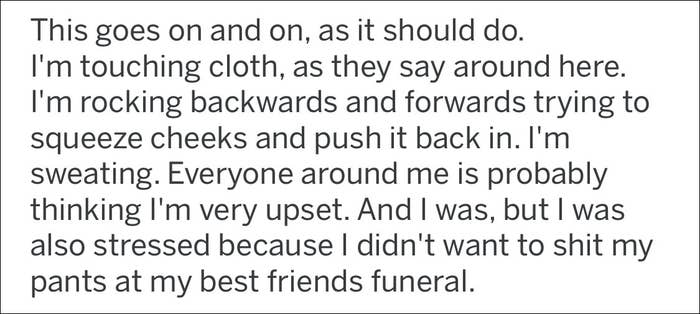 Then everything changed. He thought of his best friend, who, had he been there, would have done everything he could to make him poop his pants — "just like a best friend should."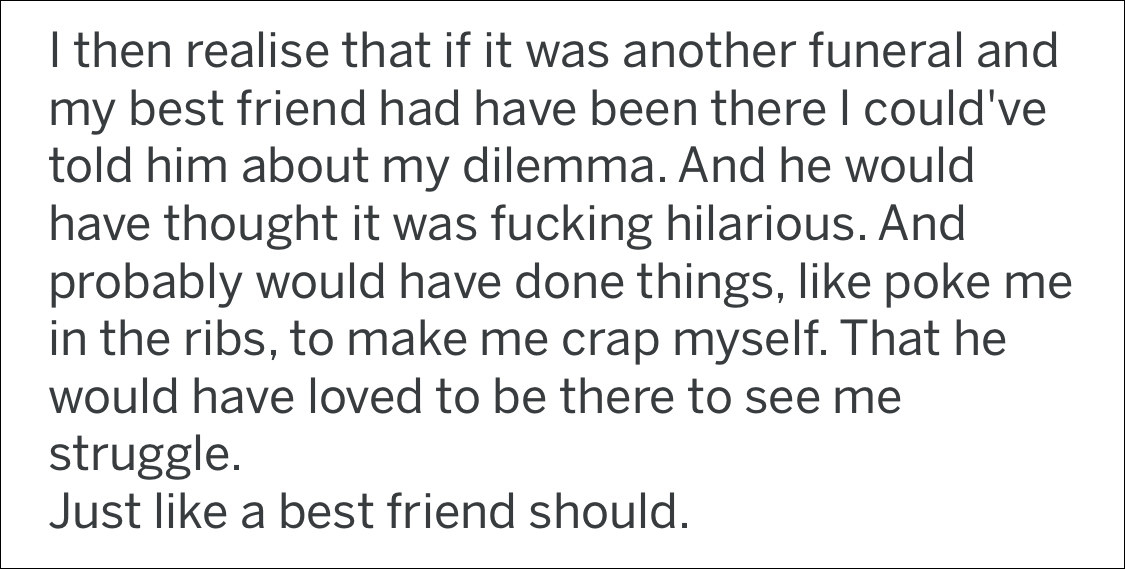 And then he started laughing, remembering his friend and his sense of humor.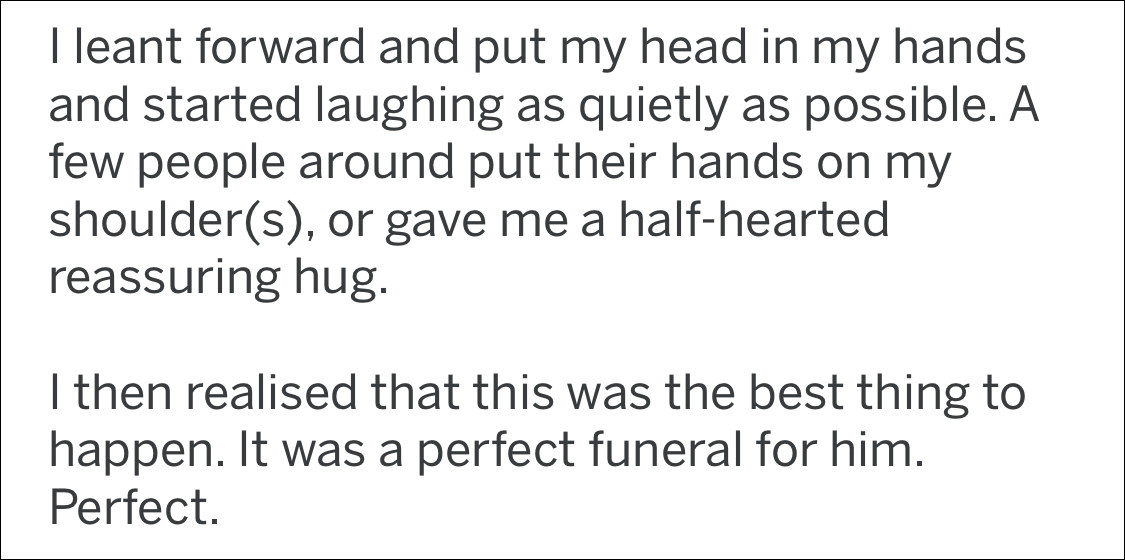 "Dave, wherever you are I still think of you," the friend wrote.

Some people even replied with humorous, heartwarming stories of their own...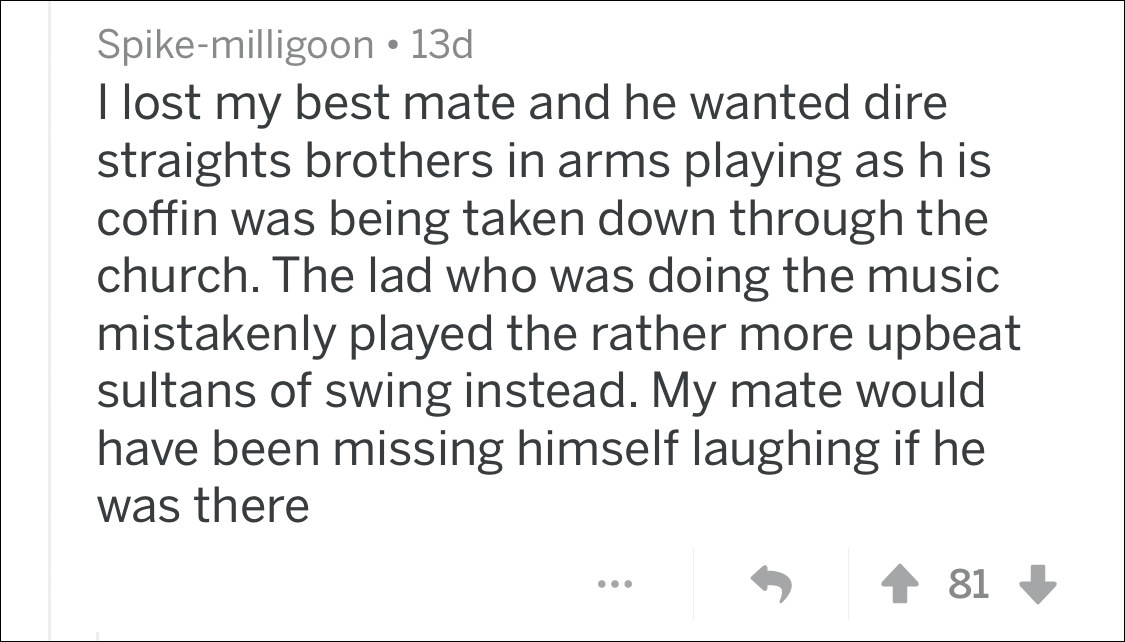 BuzzFeed has reached out to the original poster for comment.