The night began with Trump ignoring House Speaker Nancy Pelosi as she reached down to shake his hand after giving her a copy of his speech, which under normal circumstances would have been The Moment™ everyone was talking about.
The night ended, however, with Pelosi ripping her copy of the speech — which had been filled with false or misleading claims about the president's record — in half after Trump had finished speaking.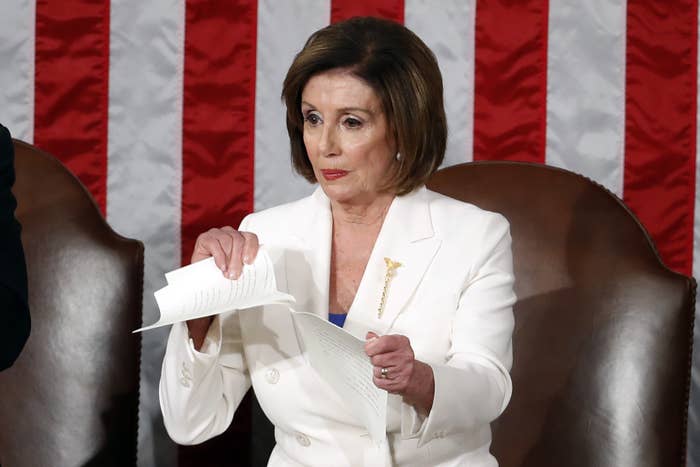 Taking a few sheets at a time, she tore them up, later calling the speech "a manifesto of mistruths."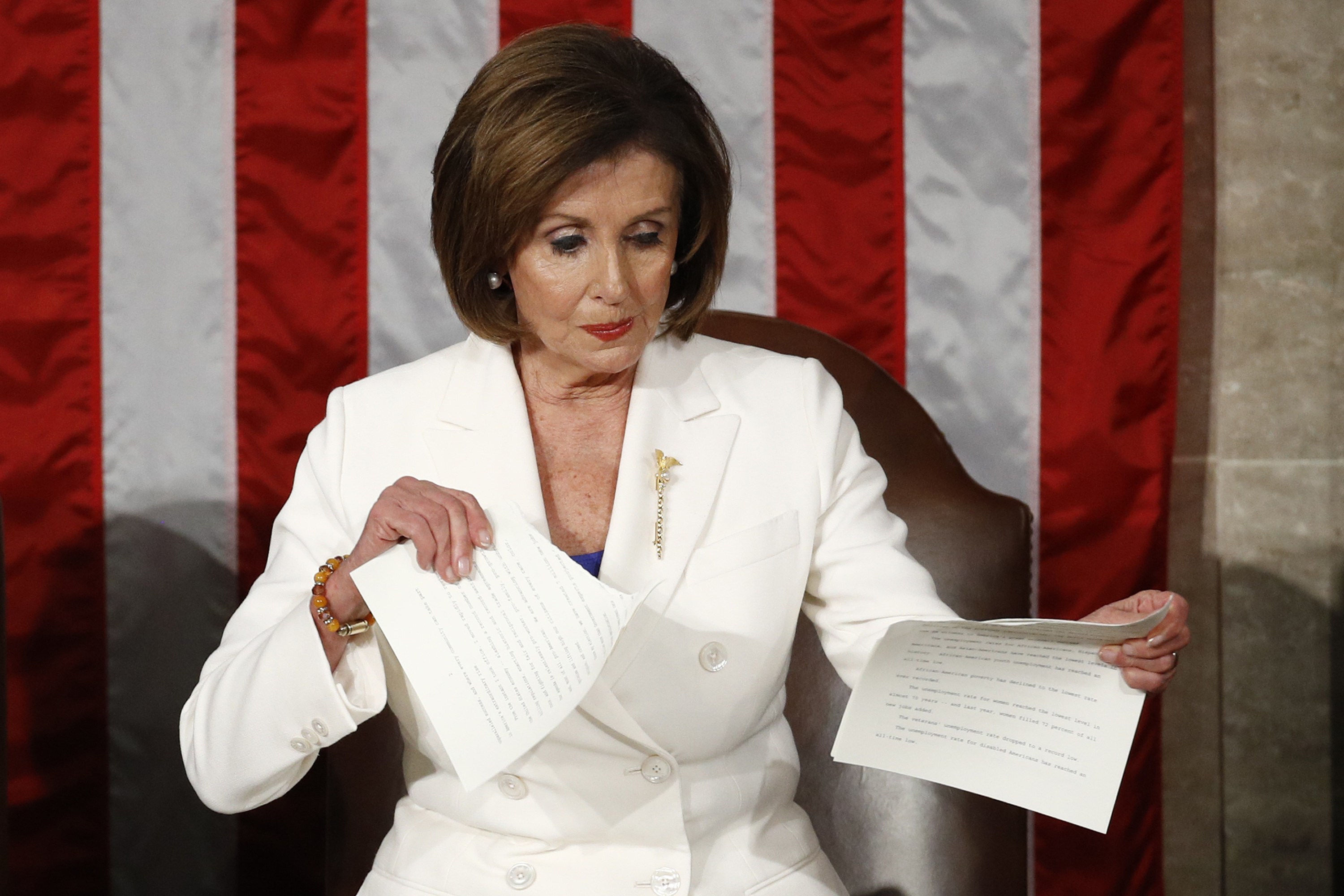 Faster than you can, IDK, tear a sheet of paper in two, the moment became a meme on Politics Twitter, Gay Twitter, Media Twitter, Twitter Twitter... Basically, it was everywhere.
But that's not all. After leaving the chamber and being asked by a reporter for her reaction to the speech, she said, "I tore it up," adding that "it was the courteous thing to do."
"I tore it up" became its own meme, and imho, it was even better than the one from, like, five minutes earlier.
Nice job, everyone.