Here's Kate McKinnon Hilariously Parodying Jeff Sessions' Senate Testimony
Grinch mouth is back!
SNL may be on hiatus, but that didn't stop Kate McKinnon from flawlessly spoofing Jeff Sessions' Senate testimony last night on Late Night With Seth Meyers.
Wearing her "Grinch mouth" but not the usual Sessions hair and makeup, she launched right in to his testimony from earlier in the day.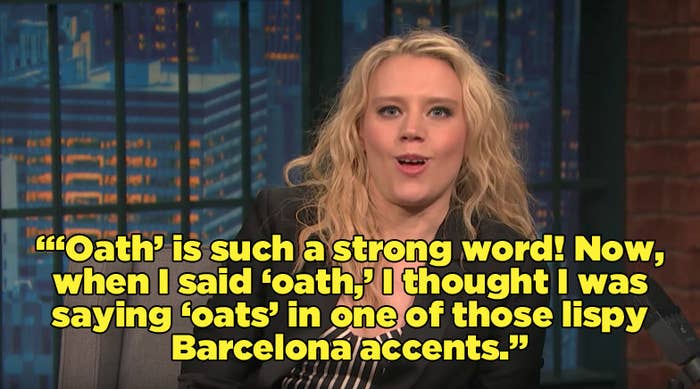 And we have to wait HOW long for SNL to come back on?!