It was also incredibly political.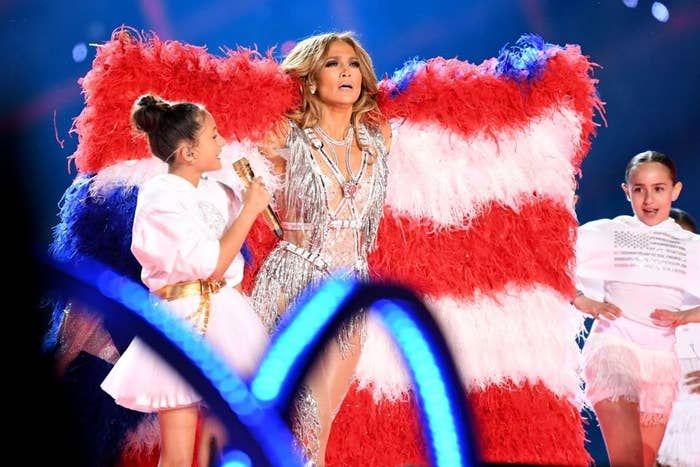 Toward the end of the show, the stadium lights dimmed, the music faded away, and small spheres glowed to life in front of the main stage with children sitting down inside them.
Among them was Jennifer Lopez's 11-year-old daughter, Emme Maribel Muñiz, who began singing a slowed-down version of her mother's hit song "Let's Get Loud."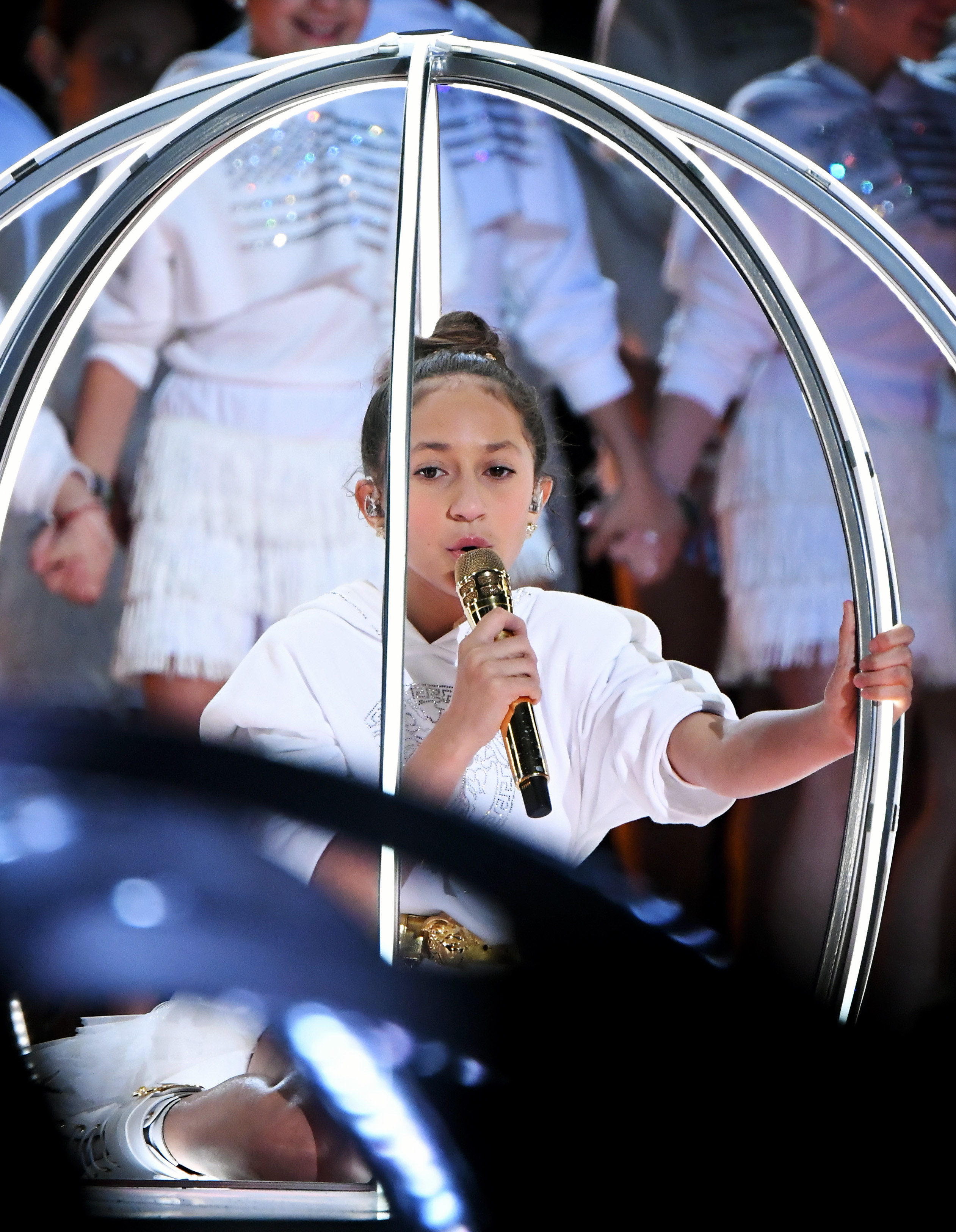 Gripping one of the bars, she solemnly sang the words, "If you want to live your life / Live it all the way and don't waste it / Every feelin' every beat / Can be so very sweet you gotta taste it."
Behind her, young girls wearing hoodies with an American flag on them held hands — forming a sort of wall — as they sang along.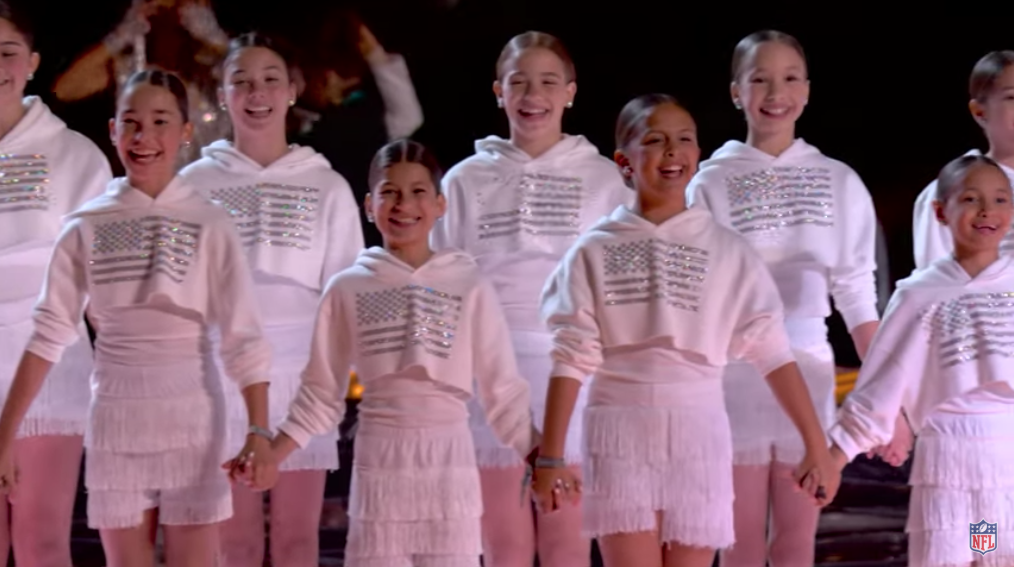 Many interpreted the spheres with the performers inside to represent immigrant children and youth being held inside cages at US detention centers along the southern border with Mexico.
As the performance picked up tempo, Emme left the cage and was joined onstage by her mom, who appeared in a cape with the Puerto Rican flag on one side and the American flag on the other.
As J.Lo unfurled her cape revealing the Puerto Rican flag, Emme sang parts of Bruce Springsteen's "Born in the USA." Puerto Rico is an unincorporated territory of the United States, and Puerto Ricans are American citizens.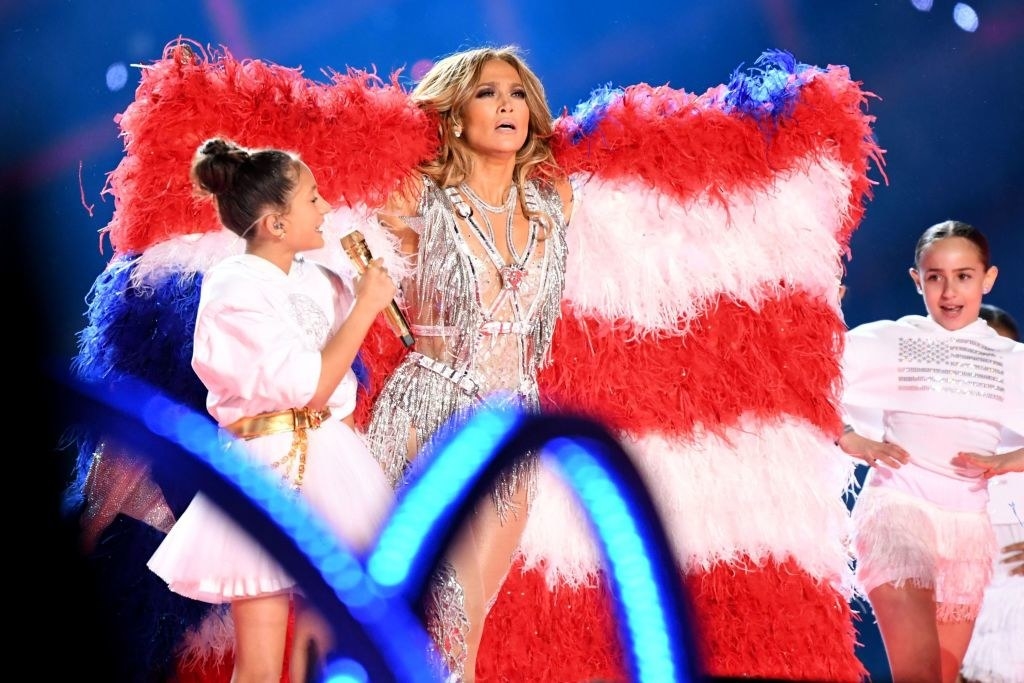 People loved the performance.
And although not everyone caught on immediately...
...the message was loud and clear.