If you're a college student, a prospective college student, or even the parent of a student, you probably know about FAFSA.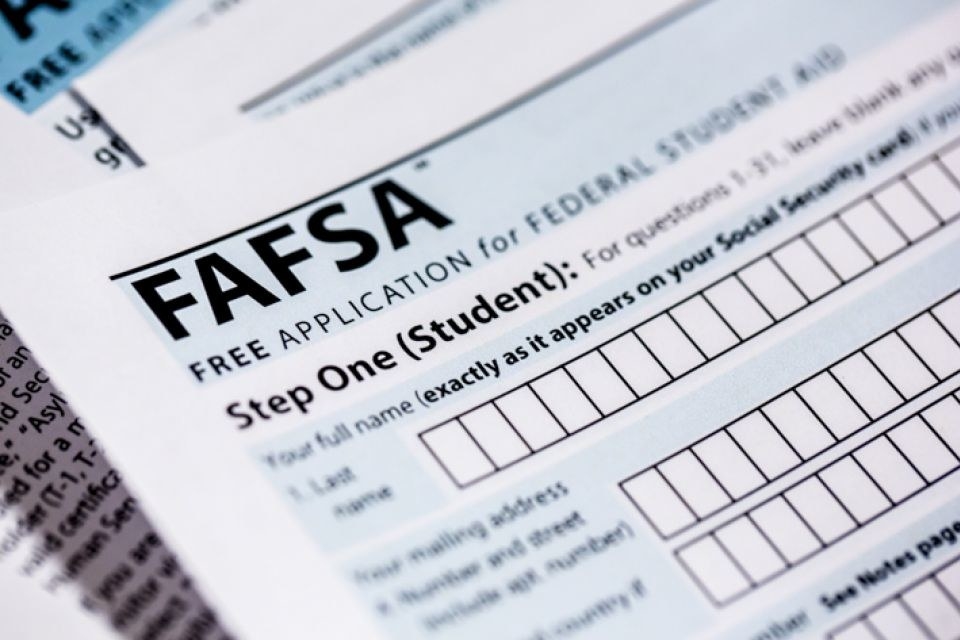 Besides being a headache to fill out...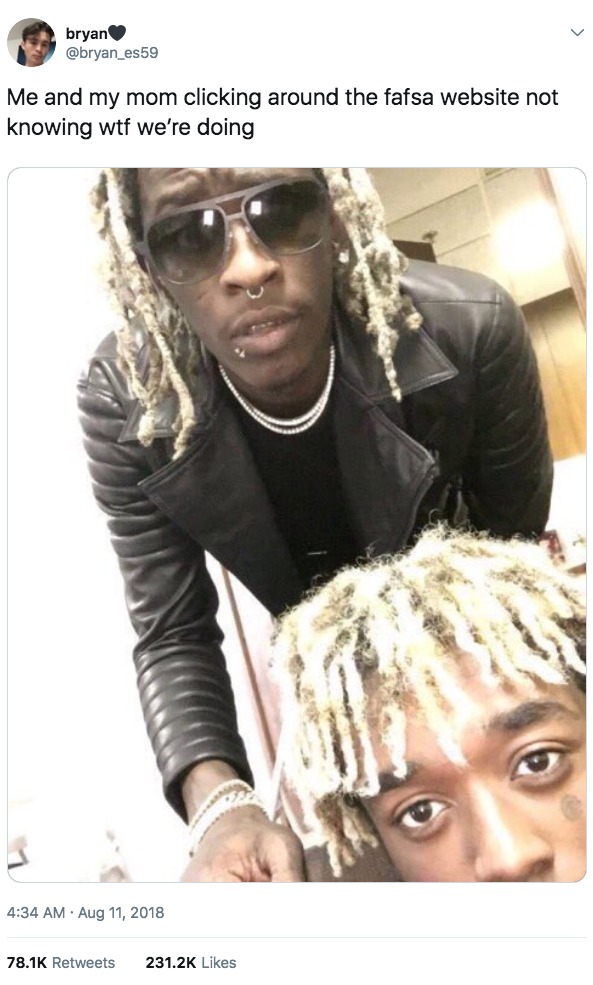 ...FAFSA is often lampooned for being, shall we say, a little stingy.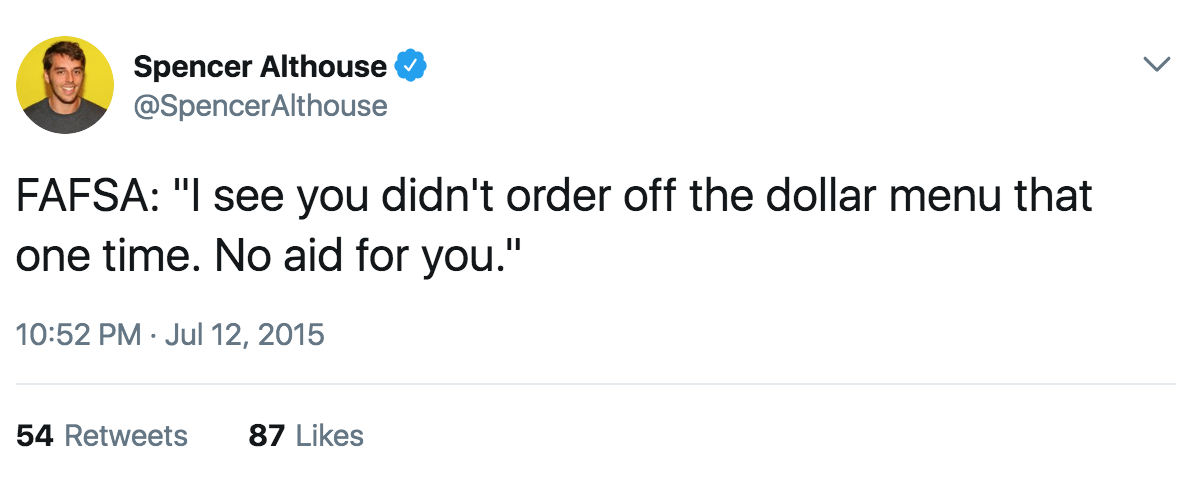 Well, the 2019-2020 application opened today, and people jumped at the opportunity to meme-ify it. The gag? Threatening to sabotage your financial aid package by telling FAFSA about your spending habits. Here are the best ones:
1.
2.
3.
4.
5.
6.
7.
8.
9.
10.
11.
12.
13.
14.
15.
16.
17.
18.
Looks like there are no comments yet.
Be the first to comment!