People Are Memeing An Old Clip Of Hannah Montana Leaving Home, And It's So Dumb But So Funny
*blows kiss* *waves goodbye*
The other day, a Twitter account called Hannah Montana Out of Context posted an old clip of Miley Cyrus' character leaving her childhood home, dramatically gazing through the window and blowing a kiss before walking away.
Out of context or not, the video is a riot from beginning to end. There's the backwards stare as she closes the door...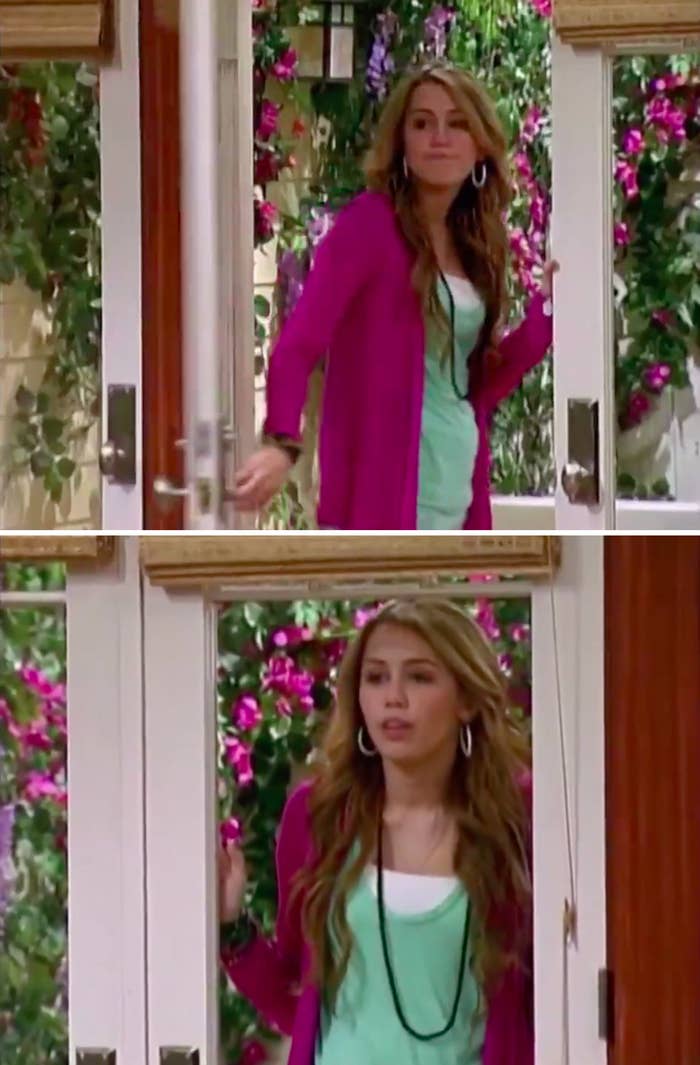 The nostalgic, upside-down smile, followed by the closed-eye kiss...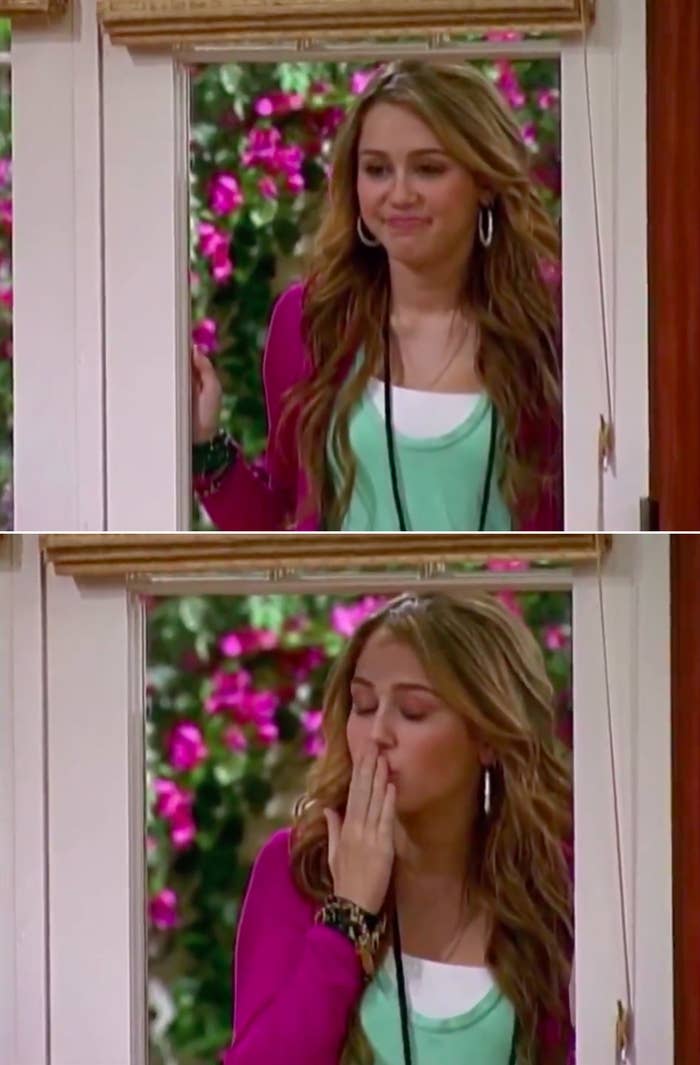 The wave, then the lip bite...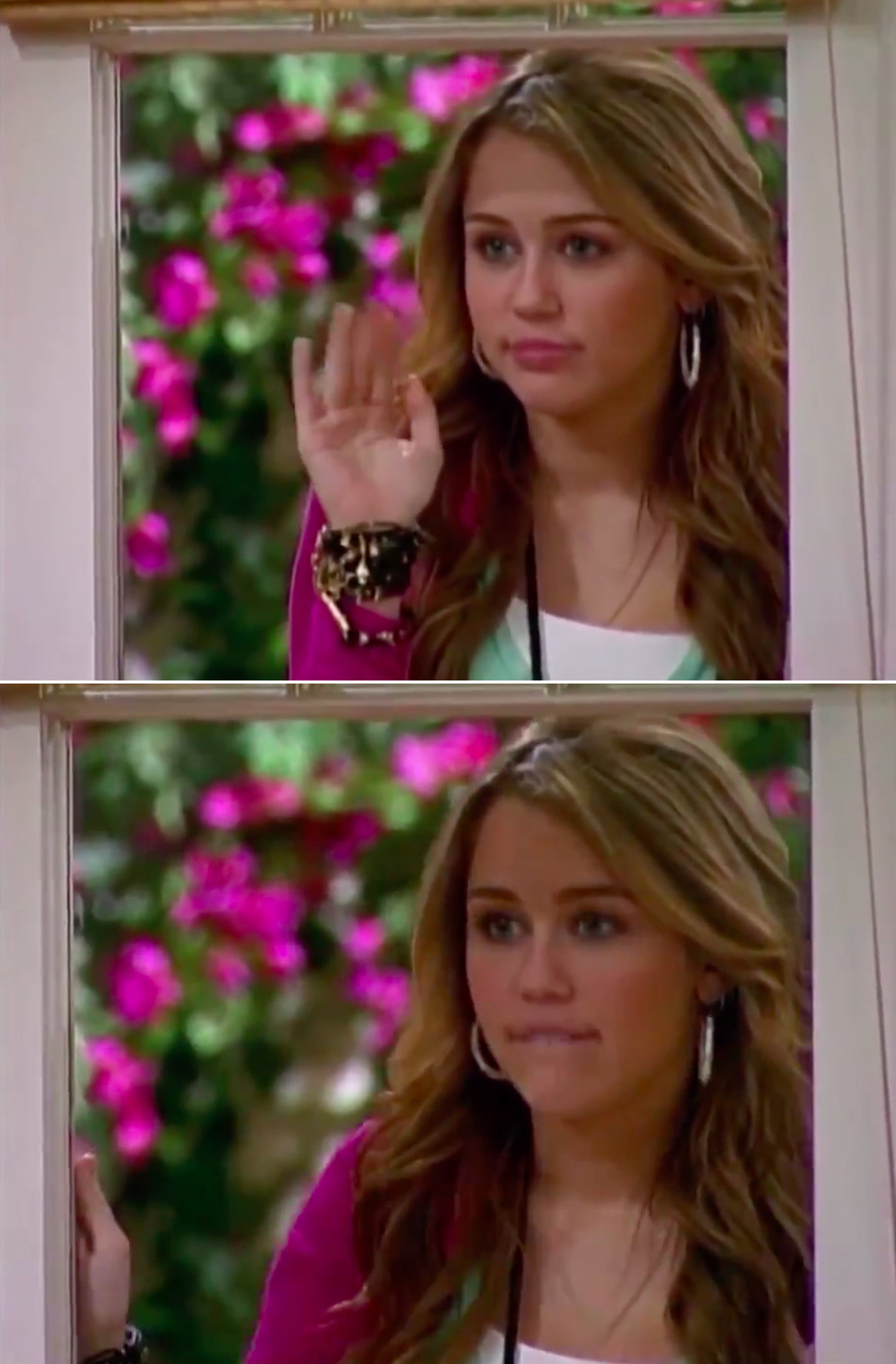 And finally the delighted walk away — an Oscar-worthy performance if I've ever seen one.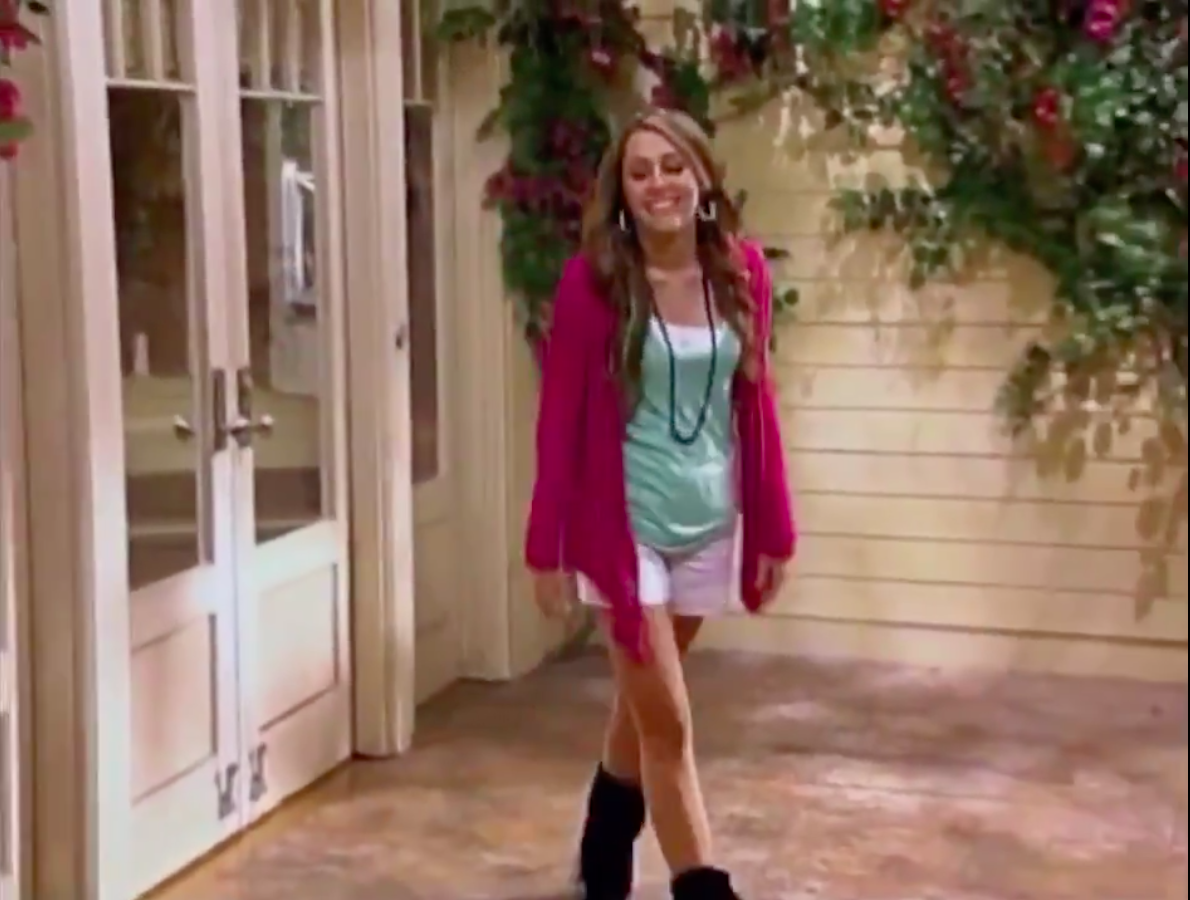 But then, it got the meme treatment it so rightfully deserved, taking an already funny video and turning it into quarantine slapstick that gives "nature is healing" a run for its money. Here are some of the best ones we've seen.
1.
3.
4.
5.
6.
7.
8.
9.
10.
Of course, people are applying the meme to more than just quarantine.
11.
12.
13.
14.
15.
16.
17.
How would you caption the clip? Let us know in the comments.