1.
American Horror Story: Cult has finally arrived, and if the first episode is any indication, it's going to be political AF.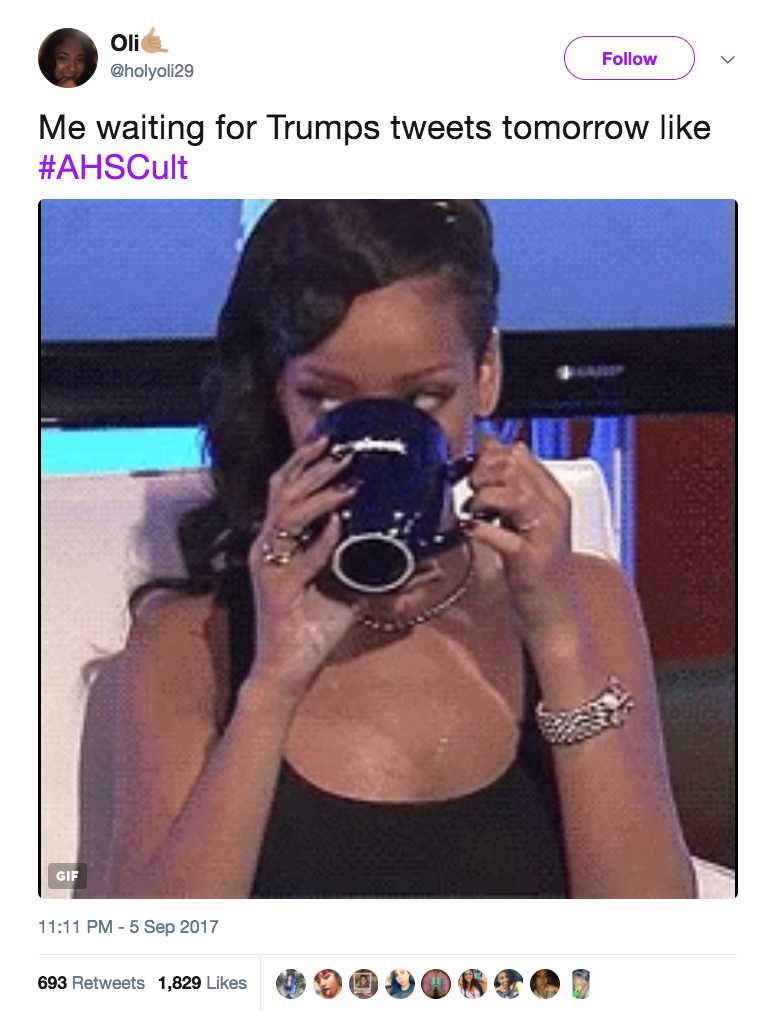 2.
AHS staples Evan Peters and Sarah Paulson were back in action...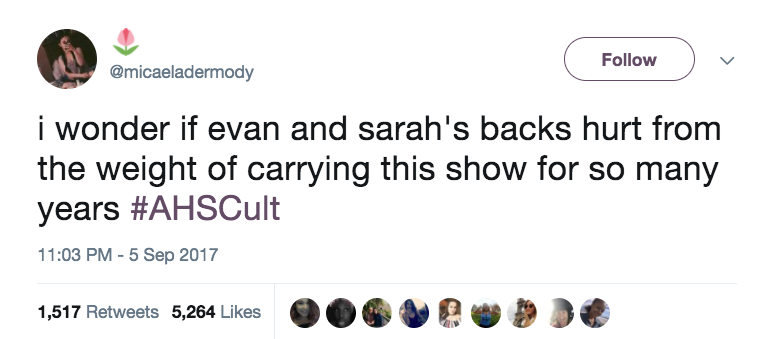 3.
...with Sarah Paulson playing her usual self.
4.
Literally everything scares her.
5.
Donald Trump's win sends Ally over the edge, but is she really in a place to be casting stones?
6.
Ally's wife Ivy looks...familiar.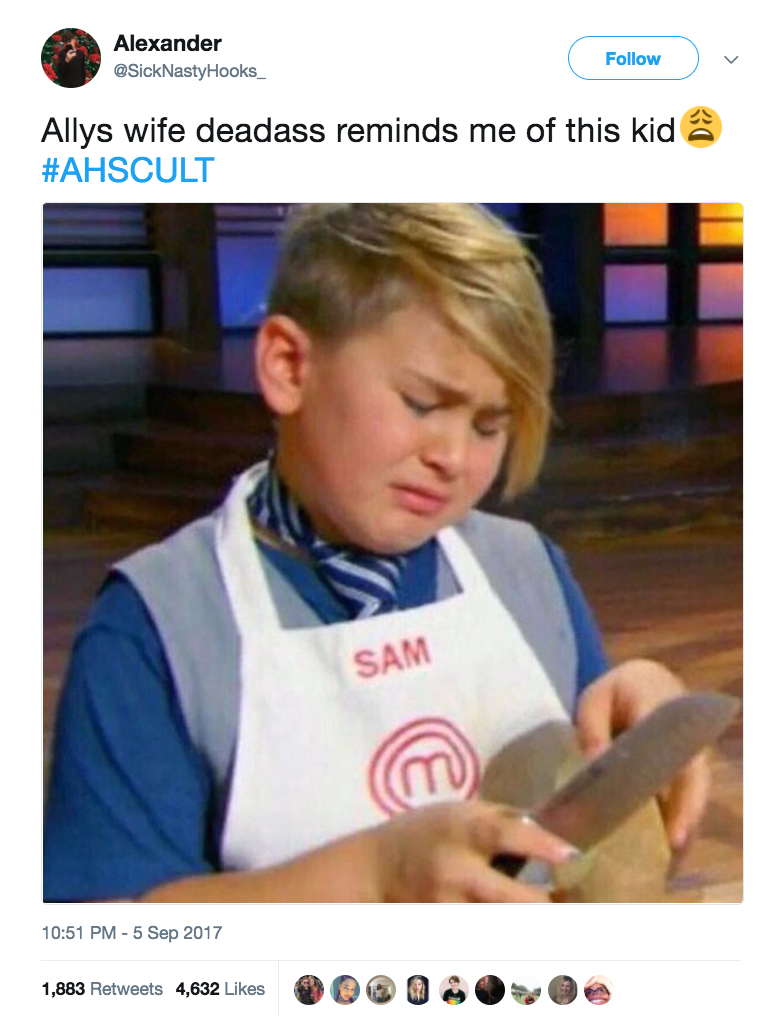 7.
The election watch party scene was straightforward enough, but Twisty's reemergence left people feeling a little confused.
8.
Save 👏 yourself 👏 first 👏.
9.
Of course AHS diehards wanted Jessica Lange back.
10.
Evan Peters character Kai took the Donald Trump-Cheetos joke very, very literally.
11.
And his fans had to do some serious soul searching.
12.
Boy, bye.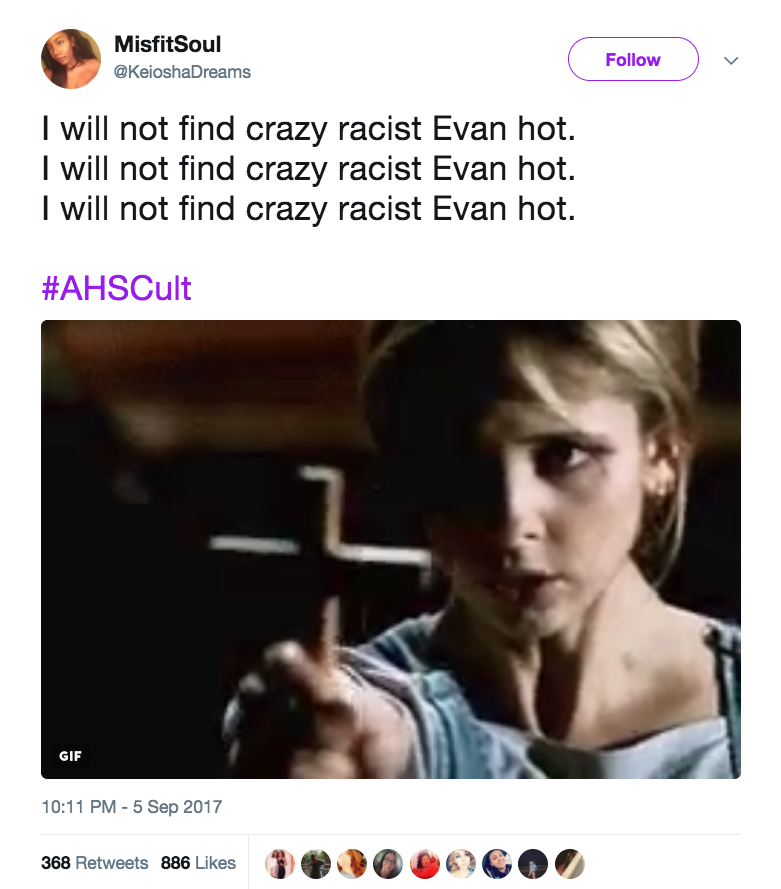 13.
We'll get over this together.
14.
There were some jarring one-liners.
15.
And Ryan Murphy gave us a new catchphrase.

16.
Ally's trip to the supermarket left people wondering one thing:
17.
Nothing is sacred.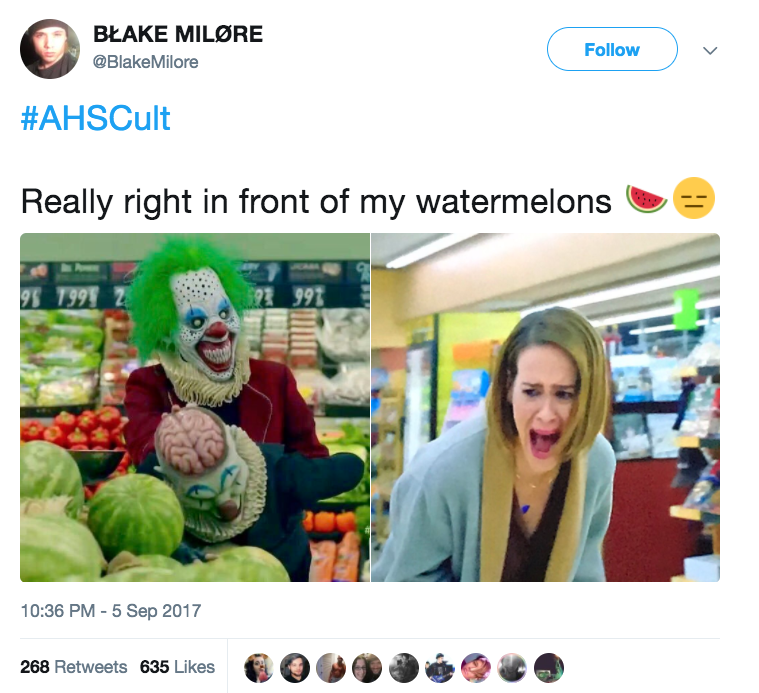 18.
A rosé a day keeps the clowns away. (Or maybe not.)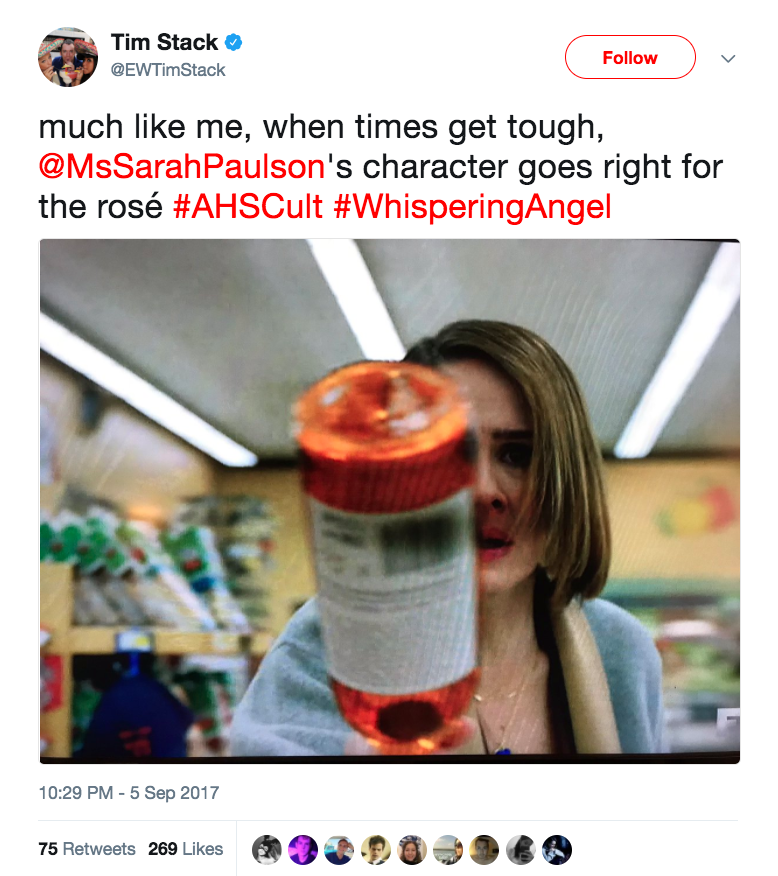 19.
♫ Never drop that alcohol, never drop that alcohol / I know you thinkin' 'bout alcohol ♫
20.
Toward the end of the episode, it's clear that Ally is in a Bad Place.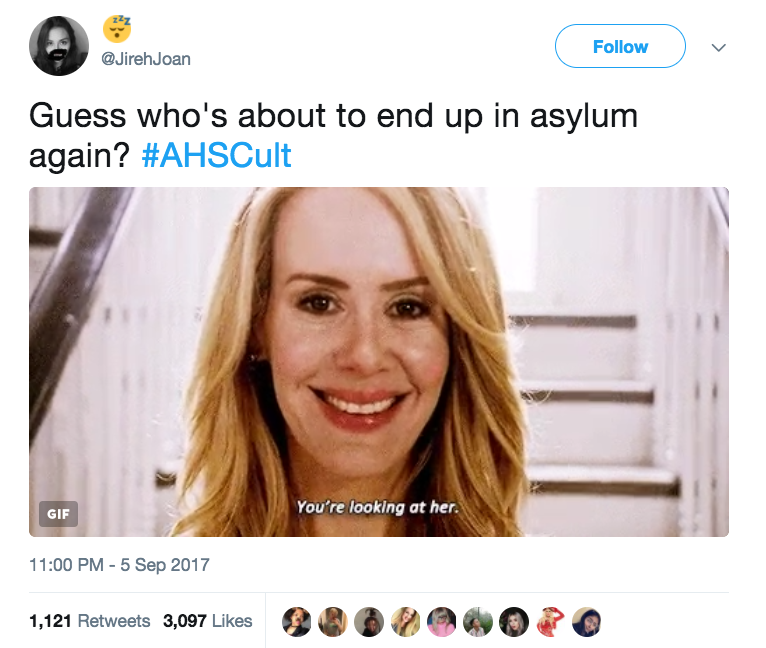 21.
And it's not too hard to imagine the various seasons of AHS coming together.
22.
Will Ivy be able to put up with Ally's phobias?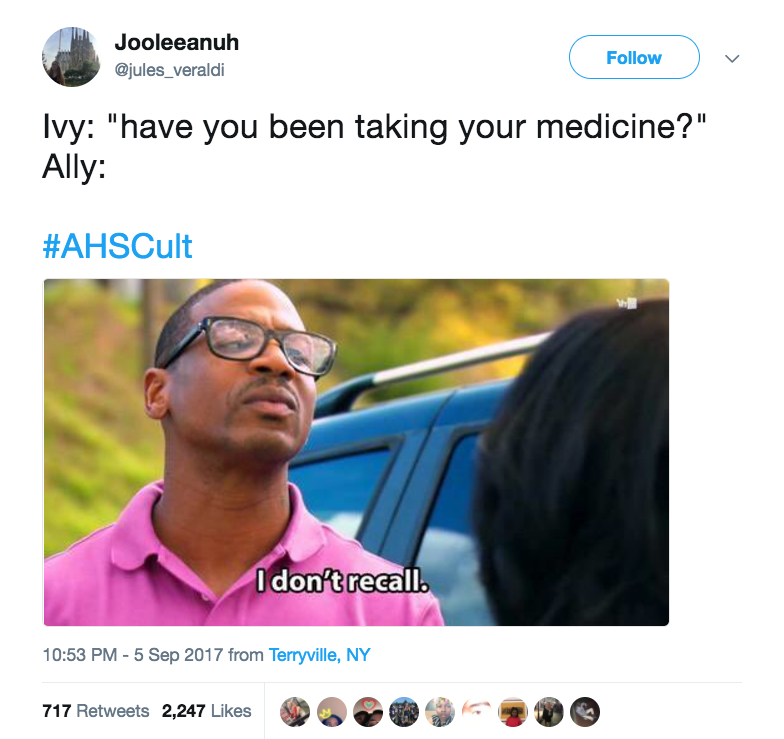 23.
Literally me:
24.
HELL NO. THESE CLOWNS CAN'T BE REAL.
25.
Even the commercial breaks were terrifying.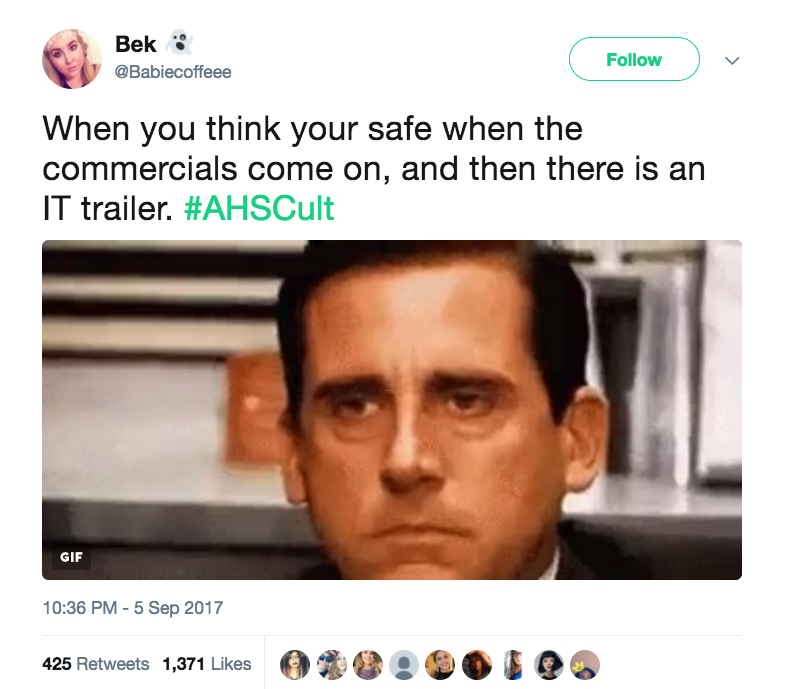 26.
This read:
27.
And finally, you right now: