You know Elizabeth Warren, the Massachusetts senator (and meme queen) who's running for president in 2020.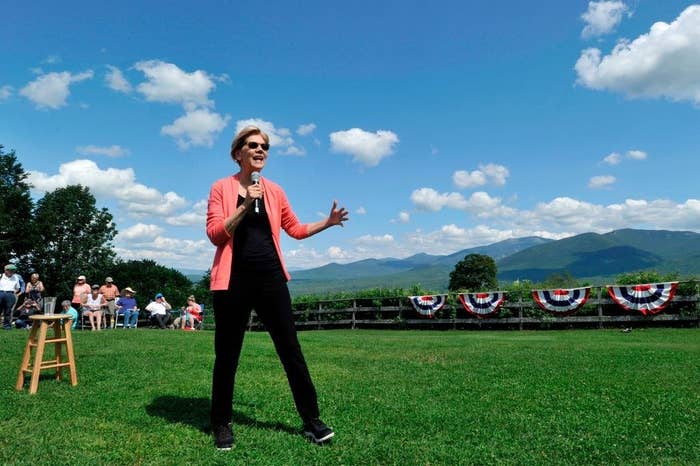 And I do mean running — because at a campaign stop in New Hampshire on Wednesday, she did exactly that.
CNN reporter MJ Lee tweeted footage of the candidate running through a field at Toad Hill Farm, where she was holding a town hall — and because it's 2019 and this is what we do, the video immediately became a hilarious meme on Twitter.
Here are some of the best ones:
1.
2.
3.
4.
5.
6.
7.
9.
10.
11.
12.
13.
14.
15.
And finally, all of us, leaving school or work on a Friday ready to get the weekend started: