1.
After being held off the coast of California since late last week because of the coronavirus, the Grand Princess is set to dock today in Oakland with some 3,500 passengers aboard.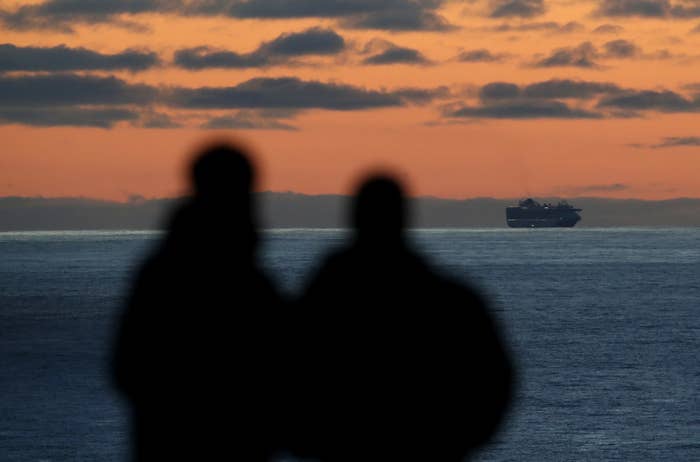 2.
Coronavirus testing kits were delivered to the ship via National Guard airdrop last Thursday after officials learned that a passenger who'd traveled on the Grand Princess in February had contracted COVID-19 and died — 21 people tested positive.
3.
Passengers are currently quarantined in their rooms, and meals are left at the door to minimize contact with crew members.
4.
This family — with six kids between the ages of 1 and 12 — has been quarantined for "80 hours and counting in...windowless rooms."
5.
Passengers are, however, occasionally allowed outside for fresh air.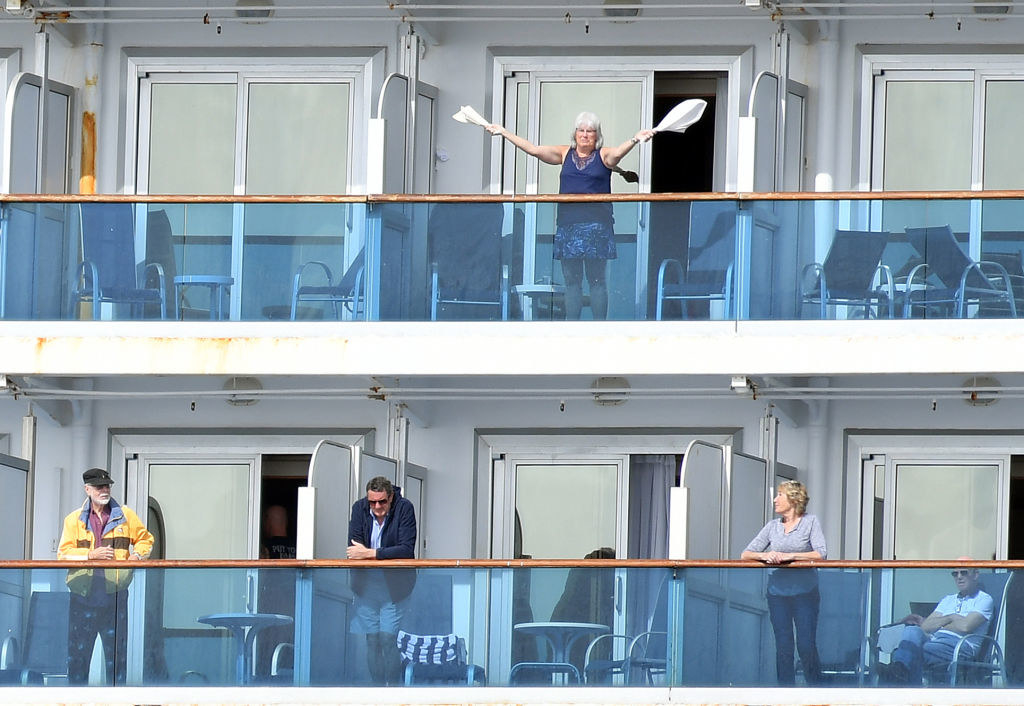 6.
"Cor-OH-NO virus bringing us social distancing," wrote Olivia Guthrie on Instagram. "Good for the health. Bad for the heart."
7.
Exercising has been a challenge, to say the least.
8.
Staving off boredom hasn't been easy either.
9.
While some passengers have relied on "entertainment packages," delivered daily by the crew, to stay busy...
10.
...passenger Belinda Dill, who brought a sewing machine with her on the trip, has been quilting away in her cabin.
11.
This person, meanwhile, FaceTimed their dogs back home.
12.
As for food, here's what breakfast looked like on Sunday:
13.
And here's lunch on Saturday:
15.
Crew members are doing their best to keep passengers fed and entertained...
17.
Finally, as this passenger put it, "There is light at the end of this particular tunnel."