14 Infuriating Pictures Of "Social Distancing" In Arkansas, Which STILL Doesn't Have A Stay-At-Home Order
The state ranks next-to-last for social distancing.
Arkansas is one of only five states that still lacks a statewide stay-at-home order.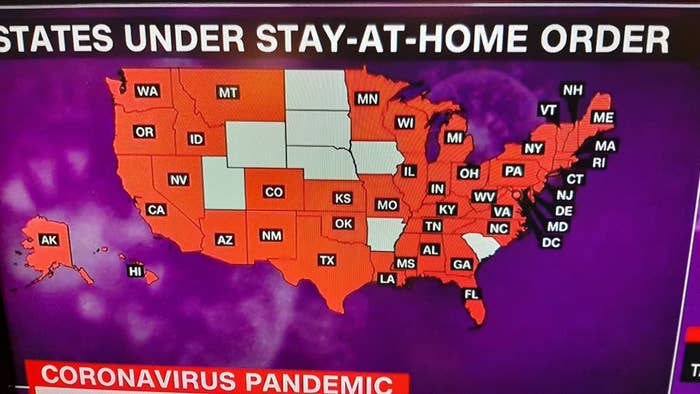 This, despite the fact that there are currently over 800 confirmed cases of COVID-19 in the state, and Rogers, Arkansas, could be part of the next wave of outbreaks.
According to the New York Times, Arkansas Governor Asa Hutchinson referred to stay-at-home orders as an "illusion" because of the exceptions that are typically made. And while he has encouraged people to practice social distancing, here's how that's actually playing out:
1.
People are still going hiking...
2.
...and not in the alone-in-nature sort of way.
3.
This Walmart "looks like music festival parking."
4.
Ditto at this Lowe's.
5.
Honestly, y'all, the home improvement projects can wait.
6.
I don't think stay-at-home recommendations are referring to The Home Depot.
8.
Some athletes are still practicing football.
9.
Literally a contact sport...
10.
Golf courses are busy.
11.
People are STILL going to BARS?!?
12.
And TANNING SALONS???
13.
The parking lot is literally full.
14.
And cosmetics stores? Open for business.
Stay at home, y'all, and do your part to slow the spread.