1. When was the last time we heard music of substance from 'Soulja Boy'? I'll wait...
2. Both artist claim affiliation to a California gang. However rapper and 'Bompton' (Compton) native YG says Soulja Boy nor Chris Brown are from Bompton.
3. Floyd Mayweather basically called Soulja Boy a fake 'gang banger' to his face.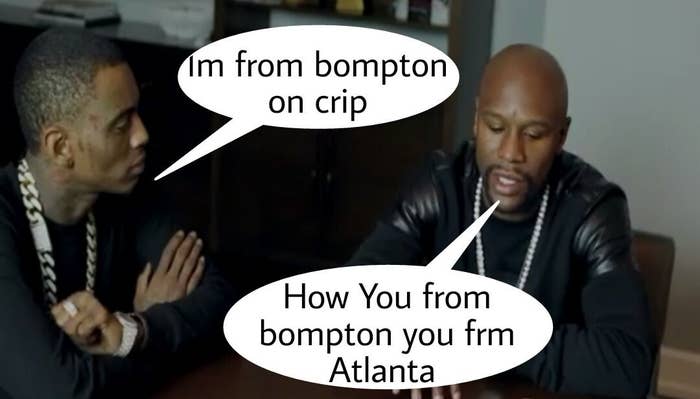 4. Soulja Boy exclaims that him and Chris Brown are brothers. And the beef was to boost sales of the 'largest fight of the century'. LOL!
5. Honestly... Truly there are so many other things to worry about. Such as the number of days the U.S has left before Donald Trump takes office.