If you're looking to treat your loved one's tastebuds, this magical Truff truffle-infused hot sauce ($17.98+) will certainly impress the foodie in your life. I'm Jonathan, and, like you, I'd seen the hype, read the rave reviews, and noted that this trending hot sauce was Oprah-approved, but I was still skeptical that Truff could possibly be as good as everyone was saying...until I tried it for myself.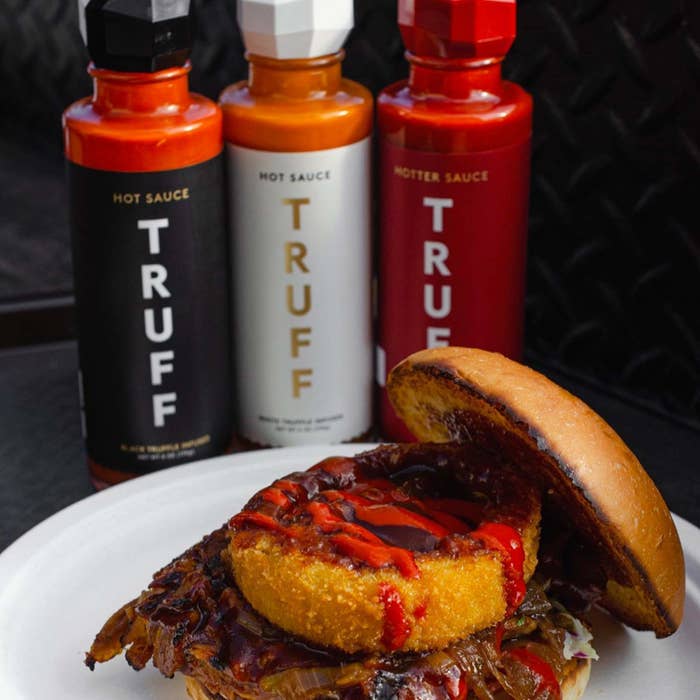 The first time I gave Truff a try, it was not quite what I was expecting — but not in a bad way. It had a really nice kick, but it didn't really taste like hot sauce per se. There was a lovely earthy umami present, but it wasn't overwhelming "truffley." After a few more bites, I became obsessed with the flavor, and found myself reaching for it with nearly every meal. This stuff grows on you in a serious way and adds a certain extra ~je ne sais quoi~ to pretty much everything you add it to!
Before we get too deep into my favorite ways to use this stuff, let's start by breaking down the three main Truff sauce options out there: there's the delicious classic black truffle sauce ($17.98), a "Hotter" sauce ($17.98) for those looking for more bite, and the one I use the most while simultaneously trying to make it last forever (a fool's errand, sadly) — the much sought after white truffle hot sauce ($31).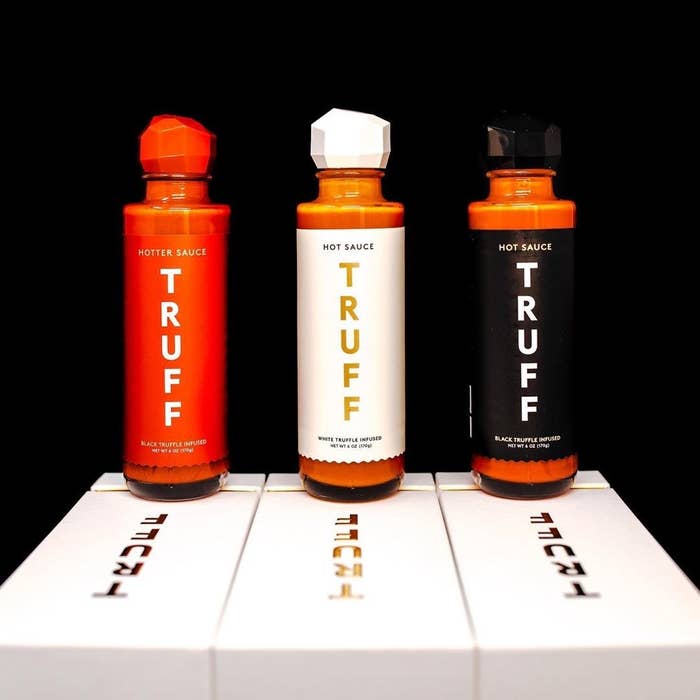 I've already mentioned how good these are on pasta and pizza, but it's worth restating! I even convinced my parents — who are staunch Italians and suspicious of anything that might disrupt the flavor of their precious tomato sauce — to give it a try, and they too became devotees of this magical elixir that puts the "fun" in ~fungi~.
Try it on round pizza, square pizza, white pizza, or pizza with red sauce — it's all delish!
But Italian food isn't the only place where Truff shines. I highly recommend you dip almost anything into it — whether that's fries, onion rings, fried pickles, you name it!
My girlfriend also became a big fan, and together, we love it on everything from burgers to our attempt at homemade spicy tuna over crispy rice with some avo and a drizzle of Truff.
TL;DR if you're seeking out a gift for the foodie in your life who's tried everything *or* you just wanna gift yourself with a sauce that'll turn unexciting home-cooked meals and subpar takeout into something way tastier than you ever thought could possibly come out of your kitchen, do yourself a ~flavor favor~ and order some Truff hot sauces ASAP. They even come in a very classy looking box perfect for gifts!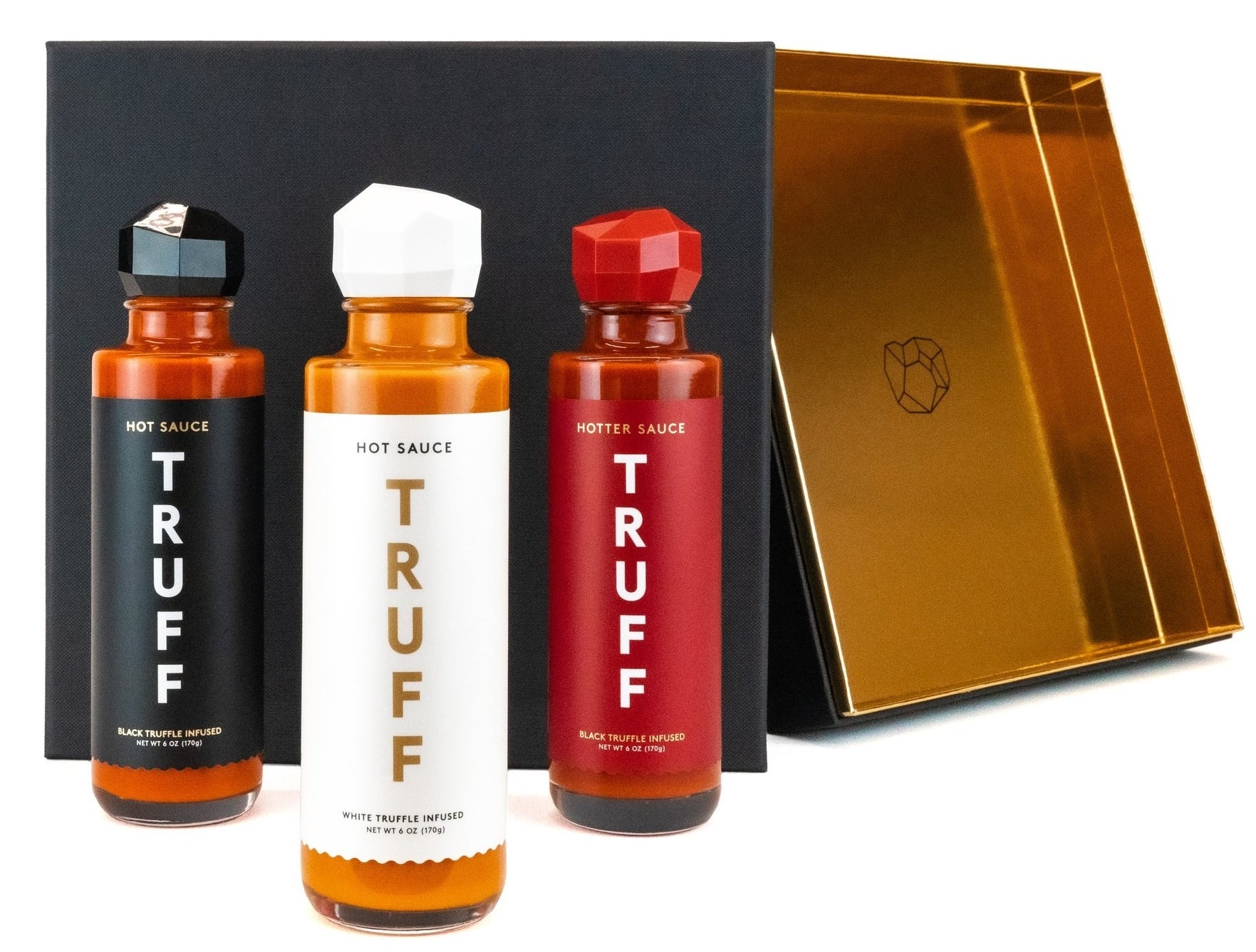 *Me every time I take a bite out of something covered in Truff*