I Tried All Three Truff Hot Sauces So I Could Decide If They're Worthy Of The Hype...And They Are
This delicious sauce will defy your expectations and seriously level up nearly everything you add it to.
We hope you love the products we recommend! All of them were independently selected by our editors. Just so you know, BuzzFeed may collect a share of sales or other compensation from the links on this page if you decide to shop from them. Oh, and FYI — prices are accurate and items in stock as of time of publication.
I'm Jonathan, and, like many people this past year, my food intake has been a symphony of slapdash home cooking experiments and zhuzhed up leftover takeout while I patiently awaited the day when I could return to my one true love — eating in restaurants. But one thing that's majorly elevated even my least exciting meals has been this amazing Truff truffle-infused hot sauce ($17.98+).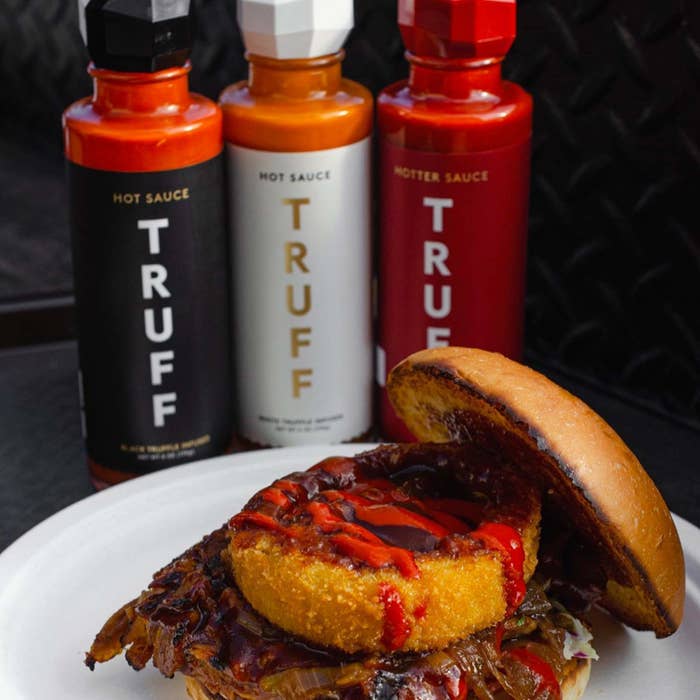 Full disclosure: The first time I gave Truff a try, it was not quite what I was expecting, and I wasn't completely sure how I felt about it. But that soon changed, as I became obsessed with the flavor, and found myself reaching for it with nearly every meal. This stuff grows on you in a serious way!
Before we get too deep into my favorite ways to use this stuff, let's start by breaking down the three main Truff sauce options out there: there's the delicious classic black truffle sauce ($17.98), a "Hotter" sauce ($17.98) for those looking for more bite, and the one I use the most while simultaneously trying to make it last forever (a fool's errand, sadly) — the much sought after white truffle hot sauce ($34.99).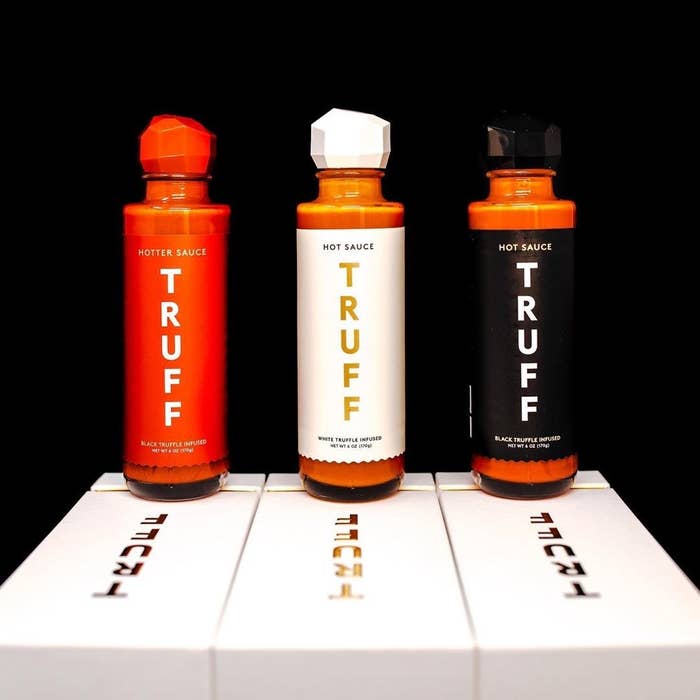 I've already mentioned how good these are on pasta and pizza, but it's worth restating! I even convinced my parents — who are staunch Italians and suspicious of anything that might disrupt the flavor of their precious tomato sauce — to give it a try, and they too became devotees of this magical elixir that puts the "fun" in ~fungi~.
Try it on round pizza, square pizza, white pizza, or pizza with red sauce — it's all delish!
But Italian food isn't the only place where Truff shines. I highly recommend you dip almost anything into it — whether that's fries, onion rings, fried pickles, you name it!
My girlfriend also became a big fan, and together, we loved it on everything from burgers to our attempt at homemade spicy tuna over crispy rice with some avo and a drizzle of Truff.
TL;DR if you wanna turn unexciting home-cooked meals and subpar takeout into something way tastier than you ever thought could possibly come out of your kitchen, do yourself a ~flavor favor~ and order some Truff hot sauces ASAP. They even come in a very classy looking box that's great for gifts!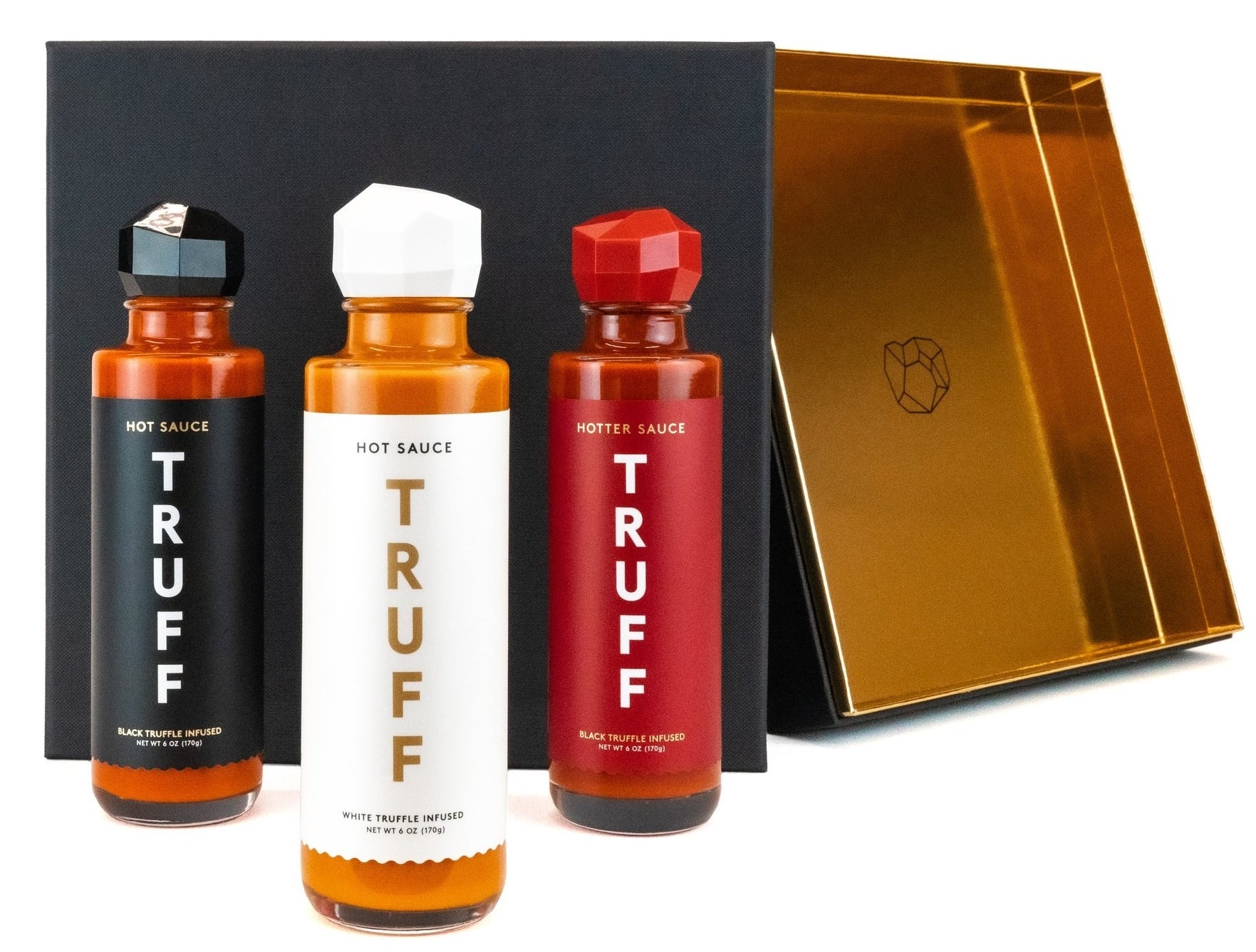 Looking for the perfect gift for any occasion? Check out all of BuzzFeed's gift guides!