1.
A standing weeder here to help you achieve a flawless lawn without ending up with a sore back every time you do yard work.
Made with a bamboo handle and powder-coated steel, it uses a simple lever system to made weeding easy.
Promising review: "Oh my god, I friggin' love this tool. I bought this on a whim given we bought our first house and know nothing about caring for a yard. Boy has it come in handy. Our new house had a ton of weeds in the front yard and this tool helped me get most of them out in no time. In fact, the process of yanking out the weeds was strangely satisfying! I don't think anyone can say that weeding is fun but this tool made it as close to fun as you can get, especially when you see a long root along with the weed you pulled." —JG
Get it from Amazon for $39.99.
2.
COSRX Snail Mucin 96% Power Repairing Essence — a lightweight face serum that could repair, hydrate, and rejuvenate the skin, helping to heal acne scars, fade dark spots, and smooth fine lines. It's designed for all skin types, and reviewers love how gentle and effective it is — with many seeing results within the first few uses!
Promising review: "I'm legitimately shocked by this product! I think this is the best thing I've ever put on my face. I have super sensitive skin, and I gave myself a retinol burn. I had huge dry patches all over my face, and it was so uncomfortable. I ordered this, and after using it for one day, my face wasn't red anymore. I've been using it for three days, and the fine lines I had on my forehead and smile lines are hardly visible, and I have no more dry patches on my face anywhere. I'm amazed. I can't wait to see what this continues to do for my skin. If you're thinking about buying this, here's your sign — get it!!!" —Kyoko Ozaki
Get it from Amazon for $19.17. 
3.
Some Miracle-Gro indoor plant food spikes to ~miraculously~ nourish and save even the plants you thought were goners for sure.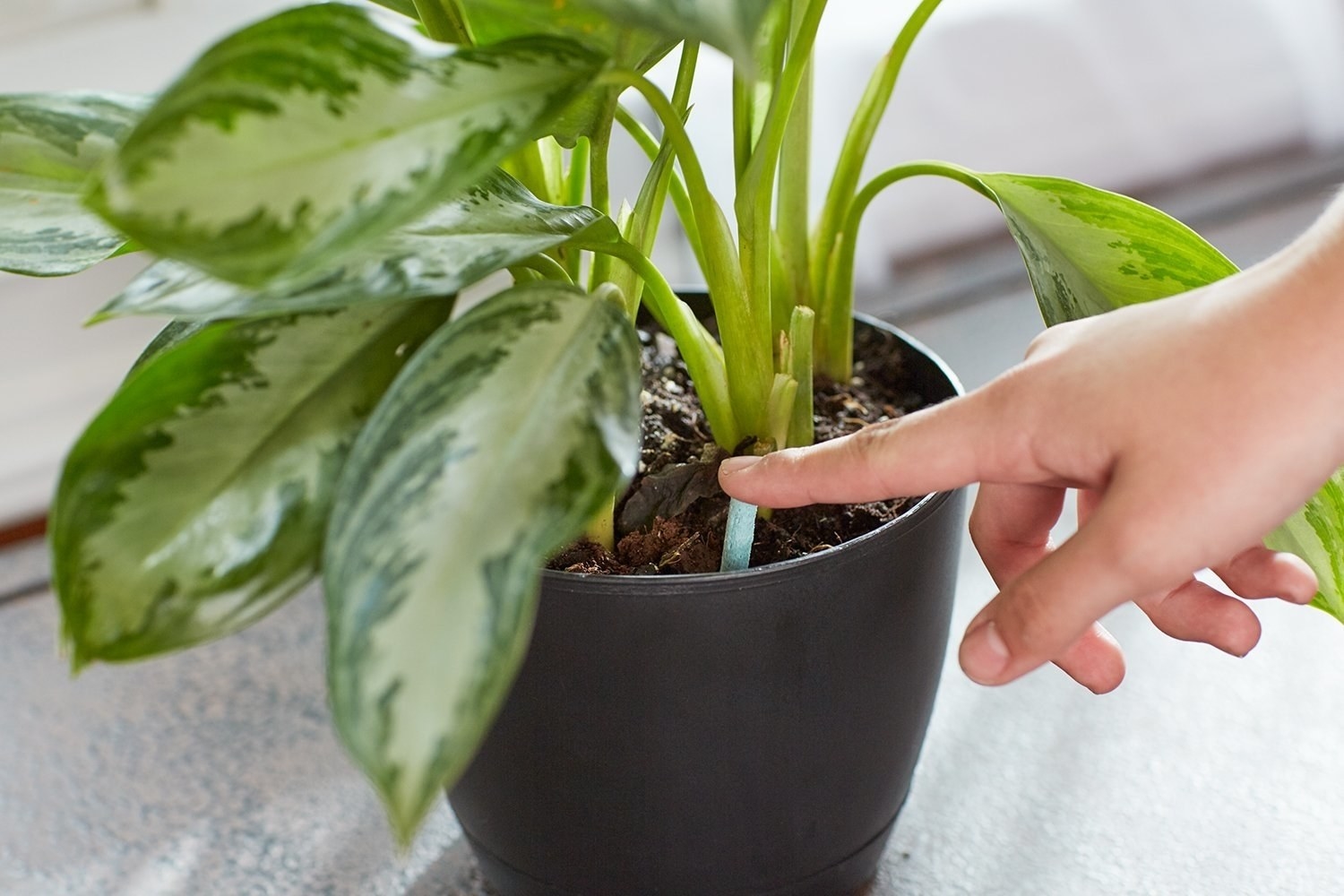 Each spike can be used for 30–60 days, depending on the season.
Promising review: "I always kill my plants but I decided to try again. I just bought five houseplants, and three of them were marked down because they were looking pretty puny. Since I tend to kill them anyway, I figured I would give them a try and save some money. I put one of these spikes in each plant and they all looked so much healthier and happier after just a couple of days. I also added one spike to the only houseplant that I've had for years without killing (I was beginning to think it was artificial) the leaves looked healthier almost immediately. I'm very happy with this product and it was a great price." —victoria
Get 48 spikes from Amazon for $5.69.
4.
An unbelievably fast and easy-to-use Yonanas soft serve maker capable of turning any frozen fruit into a creamy, sorbet-like dessert in just minutes — *without* having to add any other ingredients! Plus, when you're done, all removable parts can go straight onto the top rack of the dishwasher, and the base simply wipes clean.
Promising review: "I saw one of these in action at a friend's house like five years ago and thought it was just a made up memory, because making ice cream out of solely frozen fruit seems wild. But when I saw a TikTok about it, I immediately went to Amazon and bought it. Literally this was the BEST decision of my life. I cannot believe still how amazing this thing is! It makes the creamiest, best-tasting fruit ice cream ever. It's easy to take apart and clean, and super easy to use." —DMCKAY
Get it from Amazon for $38.48+ (available in six colors). 
5.
A bottle of Elizavecca Hair Treatment — it uses ceramides and collagen to magically bring your damaged hair back to life with all the body and silky softness you could possibly imagine! Simply let it sit on your hair after shampooing for five to 20 minutes and rinse!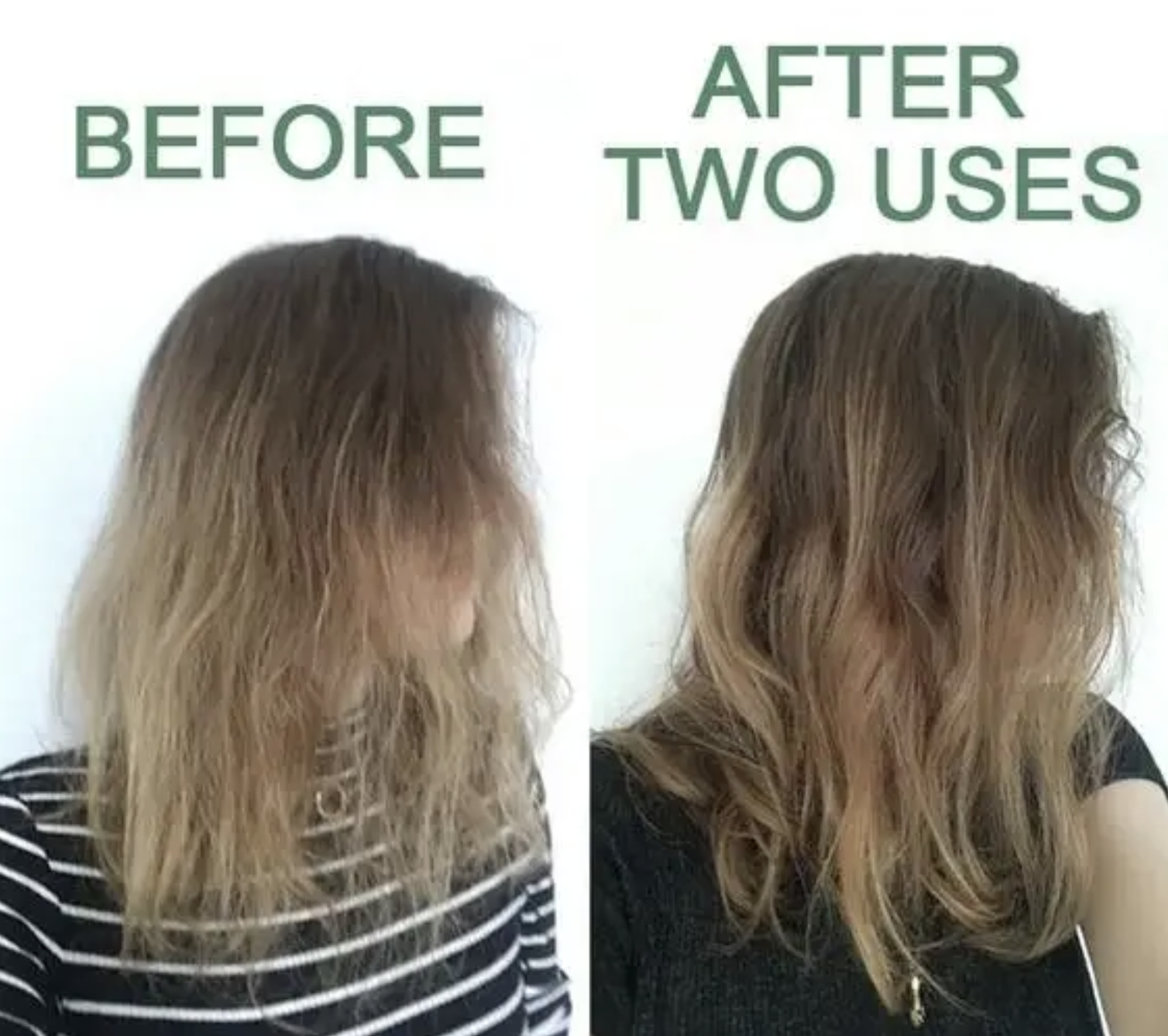 It's designed to work for all hair types, with reviewers with 2a through 4c hair saying it worked for them!
Promising review: "I have naturally blonde, medium length, more coarse hair that gets damaged from heat styling and is just naturally dry. I was looking for a hair mask to help heal my dry ends and just general damage. I followed the directions on the box, and left it in my hair for 15 minutes, and rinsed my hair, and styled as normal, and my hair has never been so sleek, and NOT weighed down, and the hair cuticles are together, and not frizzy. AND it's sooooo humid outside today and my hair stayed looking fresh. BONUS! I've tried so many masks and treatments that have weighed down my hair or left a weird residue, and this is the best one I've ever tried. For my hair length/thickness, I could get about five treatments from this size of a bottle." —Annie J.
Check out BuzzFeed's full Elizavecca hair treatment review for more deets!
Get it from Amazon for $7.84.
6.
A super satisfying-to-use electric pressure washer in case you need a little extra power at your disposal when it comes to cleaning layers of grime and discoloration off of your deck, patio, car, driveway, fence, boat, and more.  
Promising review: "Power washer was delivered Monday, it's Wednesday and I have washed two cars, cleaned driveway and sidewalks, cleaned back fence, and the work keeps piling up; everything I see now needs to be cleaned! This little dude does not back down; plenty of power and it's surprisingly not too loud. Soap dispensers work great, and the tips are easy to change." —Mar
Get it from Amazon for $169.
7.
An Apple AirTag so you can easily track your bag's location if the airline decides to send your checked luggage to Rome while you're headed to Paris. 

8.
A liquid callus remover that's basically the equivalent of getting a pedicure in your own home. This stuff'll quickly get rid of YEARS worth of calluses that you thought were just part of your feet forever. Not anymore!  

Promising review: "BEST THING I'VE EVER BOUGHT. I've spent so much money on foot creams, lotions, and foot scrubbers over the years. Like for legit 10 years now I've had cracked heels. My feet are always dry and my heels get so bad that they crack and bleed. I've tried so many things that I honestly just believed I'd always have cracked heels forever. 
After reading all the reviews... even the scary ones that made me almost not want to buy it... I thought I'd give it a chance. I followed the directions exactly, and used gloves along with only leaving the gel on for no more than 5 minutes. I think I could've probably left the gel on for a little longer because of how bad my heels are, so I'll do it again tomorrow, but already they look like brand new feet!! The kind of feet I thought I'd never have! So, I'm incredibly impressed and so excited!" —Heather Nelson
Get it from Amazon for $13.99.
9.
A tub of The Pink Stuff,  which has reached cult-favorite status for being great at removing stains, rust, discoloration, and other stubborn marks from metal, ceramic tiles, saucepans, barbecues, and much more without leaving behind any scratches!

Promising review: "Oh my gosh — this stuff is a life-changer! Used it to get my fiberglass shower totally clean. Nothing else would get it done and this stuff brought my shower back to near-new in one use. We've since cleaned a weird chalky film off our garage door, removed wall markings, and cleaned my storm door. We'll never be without a jar (or three) of this stuff. Worth every penny." —Nancy F.
Get it from Amazon for $5.97 (also available as a pack of six).
10.
A sunrise simulation alarm clock so you can start your day calmly rather than with a jarring iPhone alarm. This beautiful device mimics natural light and gradually gets brighter over a half hour so you can ease into the morning.
Promising review: "I get up really early for work and forcing my body to accept that it's time to wake up when it's still pitch black outside has always been a struggle for me. I've been using this alarm clock for the last two weeks and it's made such a huge difference in my mornings. I set it for gradual brightness with bird sounds and no longer feel like my sleep is interrupted. It feels like I'm naturally waking up to sun coming through my window. I didn't expect a little alarm clock could change my mood so much." —Evelini
Get it from Amazon for $39.98+ (available in two colors).
11.
A tube of Essence's Lash Princess mascara that defines and separates lashes to give you the bold look you usually need ~falsies~ for. Plus, it'll last all day — even in hot weather — without clumping, flaking, fading, or wearing.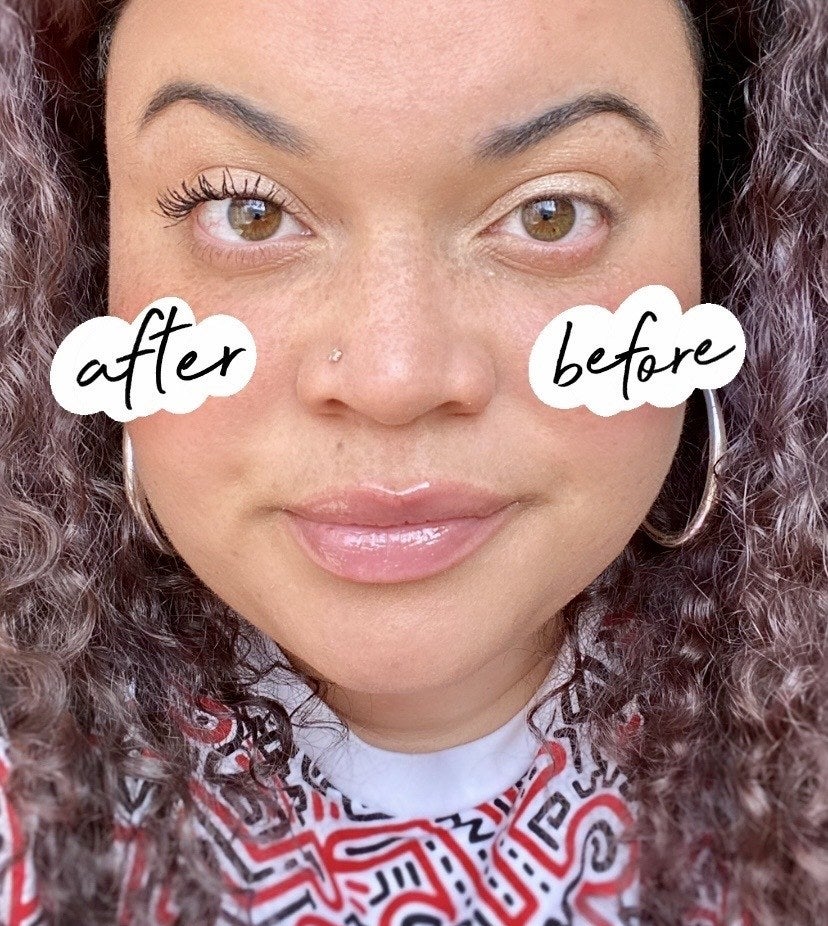 Here's what BuzzFeed editor Kayla Boyd has to say about these:
"As someone who isn't a big fan of false lashes (the glue irritates my eyes and I'm terrible at applying them) this budget-friendly holy grail does the trick for both lengthening and volumizing my lashes. After you've given it a minute to dry, it lasts all day long and doesn't smudge or fade. It seriously gives the effect of false lashes, without the discomfort." 
Promising review: "Saw this product on TikTok and thought it would be expensive looking at the results they got. I am beyond amazed with how my lashes look after about two coats. For around $5 you couldn't ask for a better mascara! I will be buying this same one when I run out. I was not expecting to like it as much as I do! No complaints." —Kd

Get it from Amazon for $4.99 (also available as a pack of three).
For more info and review pics, check out Kayla's full review of the Essence Lash Princess Mascara!
12.
A Takeya cold brew maker so you can stop overpaying for your fave daily beverage. This awesome device features an airtight lid and stainless-steel filter to keep coffee fresh for up to two weeks!

Just add up to 6 tablespoons of your go-to coffee beans into the filter, fill it with water, and leave it in the fridge for up to 24 hours. Then, remove the filter from the pitcher and — BAM — you've got some delicious coffee.
Promising review: "This was my first cold brewing experience, but this product made it easy! Just put your coffee in the filter, fill it with water, and forget it in the fridge for a day! Plus, I love that everything comes apart easily and can be put in the dishwasher." —shackelforrd
Get it from Amazon for $27.99+ (available in two sizes).
Check out one BuzzFeeder's full review of the Takeya cold brew maker to learn more about why we love it.
13.
A reviewer-beloved pet hair remover with over 105K 5-star ratings (!) for anyone who can never seem to get all of their pet's fur off of their clothes and furniture. Just roll it over your fuzz-covered item of choice, and watch it lift the fur RIGHT OFF.
Promising review: "If I could give this product six stars, I would. My husband and I use it almost every day. We have three furry dogs and six fluffy cats, which makes for A LOT of hair. We were using a lint roller before we bought our ChomChom Roller. The lint roller didn't work very well and had to be replaced. We have had our ChomChom Roller for months and it still works just as well as it did when we first got it. We can actually invite our friends over now without worrying about all the pet hair." —Morgan Willis
Get it from Amazon for $29.99.