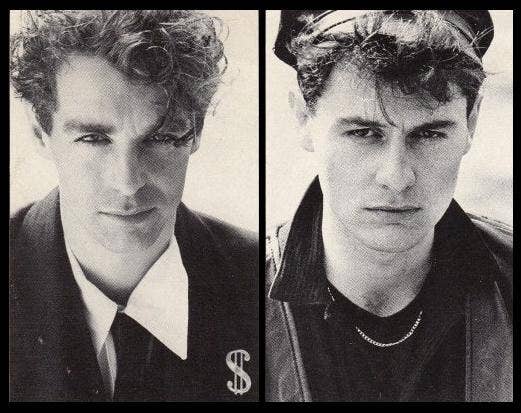 1. Today's anniversary is actually of the first time "Opportunities (Let's Make Lots of Money)" was released as a single, which was a flop.
2. With "West End Girls," the Pet Shop Boys were more or less attempting to emulate Grandmaster Flash and the Furious Five.
In a 2010 conversation with Interview Magazine, Tennant noted that the rhythm of the rap in "West End Girls" is exactly the same as the one "The Message," except that he delivers his in an English accent. In addition, he observes that he and Lowe often boast that their song was the first #1 rap record in America, "but nobody believes us."
3. Neil Tennant was convinced the Pet Shop Boys had "outed" themselves with the cover of the "Love Comes Quickly" single.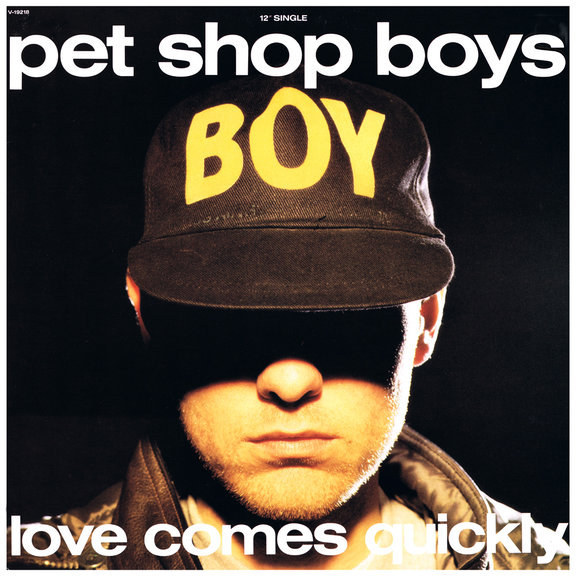 4. The bassline of "Suburbia" is virtually the same as that of Madonna's "Into the Groove."
5. "It's a Sin" doesn't sound like Cat Stevens' "Wild World."
6. "What Have I Done to Deserve This?" was co-written by Allee Willis, who also co-wrote the theme to Friends ("I'll Be There for You").
Don't get the idea that Willis is just a TV theme writer who got lucky, though: by the time she teamed up with Tennant and Lowe to compose the song which would go on to become a duet between the Boys and the late Dusty Springfield, she'd already co-written "Boogie Wonderland" and "September" for Earth, Wind & Fire, "Neutron Dance" for the Pointer Sisters, and one of the greatest movie-montage songs of all time, Joe Esposito's "You're the Best" (from The Karate Kid). It was, however, the first time the Boys had ever co-written with someone while they were actually in the same room as them.
7.Liza Minnelli recorded a cover of "Rent" with an orchestral arrangement by Angelo Badalamenti of Twin Peaks fame.
"It makes it sound like it's from a Broadway show," Tennant has said of the cover, which appeared on Minnelli's 1989 album, Results. Badalamenti's appearance on the song, by the way, is bookended by two other occasions when he crossed paths with the Pet Shop Boys: in addition to arranging the orchestration on Actually's "It Couldn't Happen Here," he also arranged the strings for "This Must Be the Place I Waited Years to Leave" and "Only the Wind" in 1990's Behaviour.
8. Their cover of "Always on My Mind" was originally performed for a TV special commemorating the 10th anniversary of the death of Elvis Presley.
9. The video for "Heart" features a vampire played by none other than Sir Ian McKellen.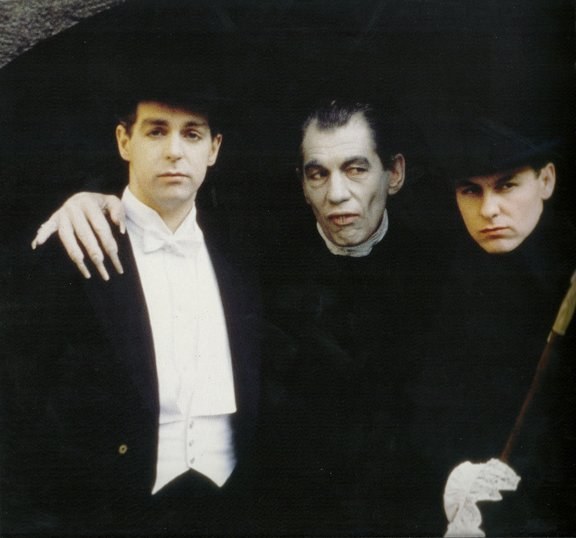 10. "Left to My Own Devices" features contributions from two members of The Buggles.
Okay, so you probably already know about one of them – the swirling, string-laden song was produced by Trevor Horn, in his first studio outing with the Pet Shop Boys – but you may not know about the other: in the liner notes for the 2001 reissue of Introspective, Tennant revealed that, in the process of adding the final touches to the track, "Trevor got his mate Bruce Woolley to sing backing vocals on it because he could sound like me and I wasn't available."