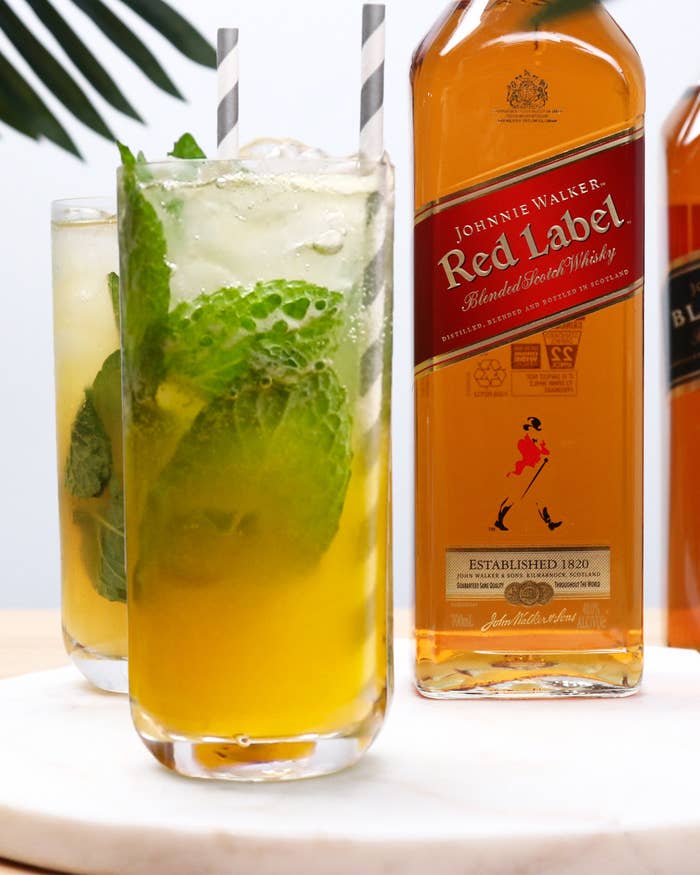 Ingredients
3 fresh mangoes or 600g frozen mango (defrosted)
3 tbsp white sugar
3 limes juiced
1 ½ cups water
Johnnie Walker Red Label Whisky
Soda water
To garnish
1 bunch mint
Preparation
STEP 1: Dice mango into cubes and place in a bowl with sugar.
STEP 2: Stir vigorously with a whisk for 5 minutes until sugar dissolves and mango resembles a pulpy texture. Add lime juice and water, then stir to combine.
STEP 3: Pour mango mixture through a strainer into a jug.
STEP 4: In a highball glass add 90ml mango mixture, a full sprig of mint, and fill the glass to the top with ice.
STEP 5: Add 45ml of Johnnie Walker Red Label Whisky to the glass, top up with soda water and stir.
STEP 6: Enjoy!