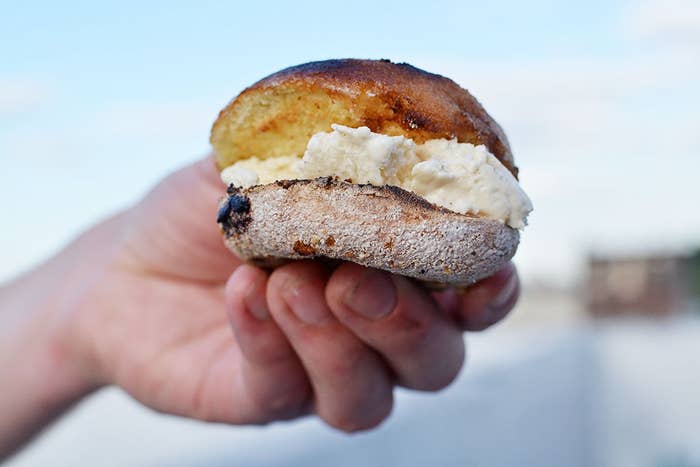 Dessert is usually an afterthought at a BBQ. Yes, some simple fresh fruit can be nice after you've spent hours gorging on meats. Sometimes it's all you can stomach. But the satisfaction of cooking each course on the coals, from salad to main to dessert, is a special one. So to close out our summertime grill series, we're doing dessert. It's easy and awesome.
Also, if you're like me, by the end of your barbecue, drunkenness can be a factor for both you and your guests. So the recipe for a perfect grilled dessert is appropriately easy (and also involves more booze).
In college, my friend Jim put an Entenmann's doughnut on the grill as a joke.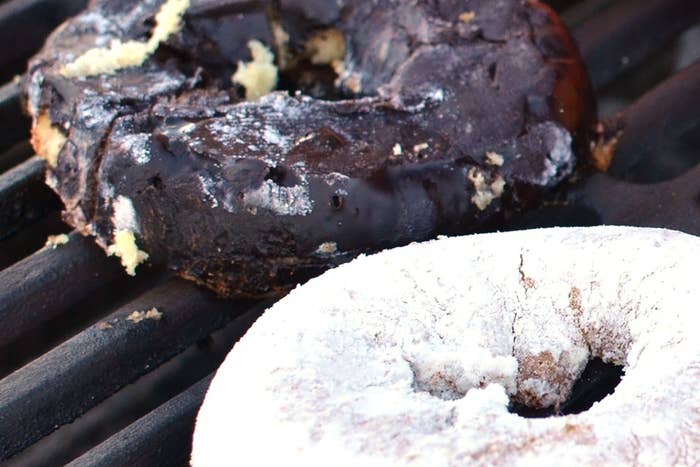 This was after we'd finished our chicken wings and were maybe a little overserved.
They were insanely delicious.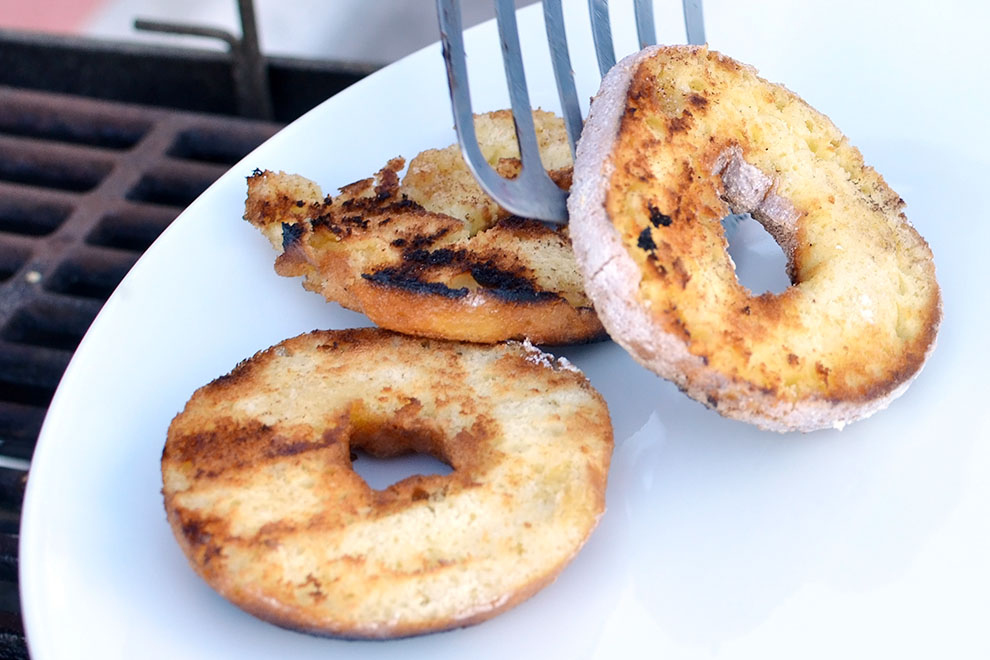 Smoky, crispy, sweet, and with a welcome little hint of savoriness. We've been grilling doughnuts ever since. And so should you.
Step 1. Gather any combination of the following:
Fruit
Rum
Ground Cinnamon
Ice cream
DOUGHNUTS. Any Entenmann's will do, so go for the combo pack. Only the bold will try the chocolate frosted on the grill, but if you can circumnavigate the meltiness, you will be rewarded.
Step 2. Slice the fruit: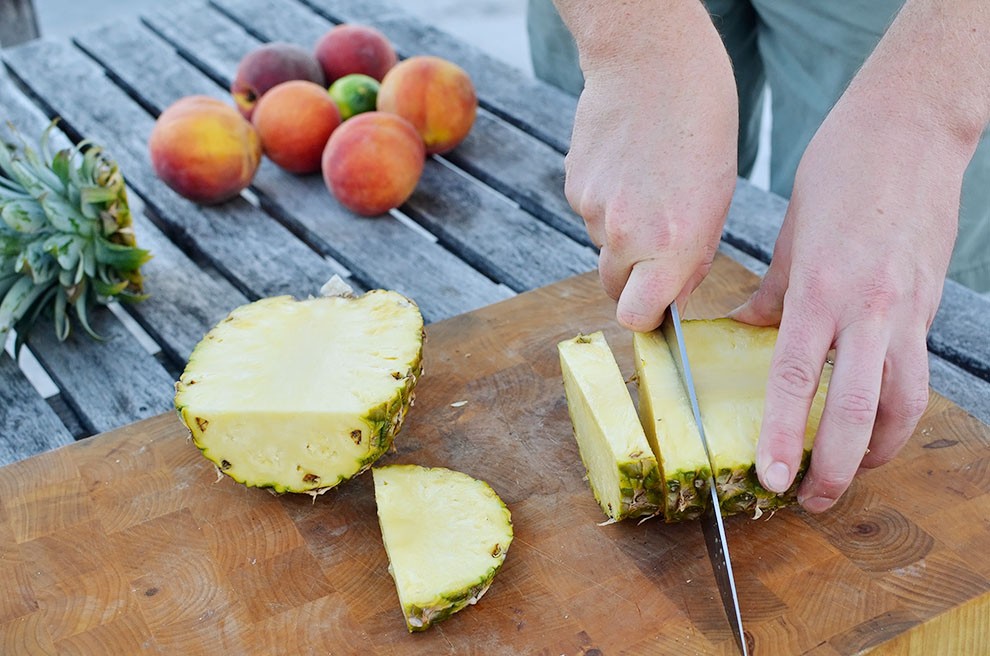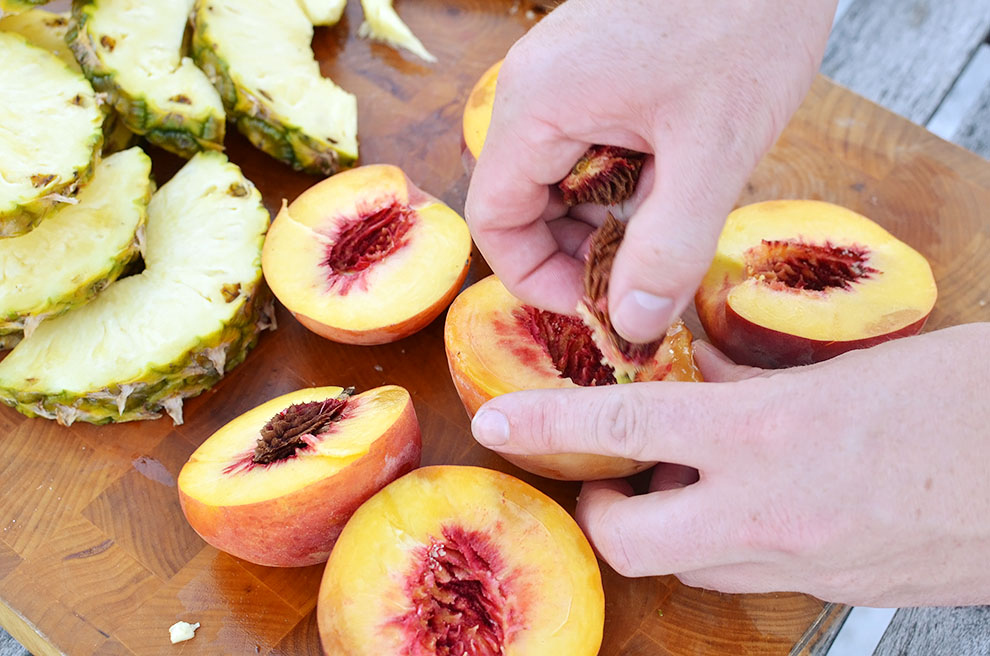 Step 3. Slice the Entenmann's in half like a bagel: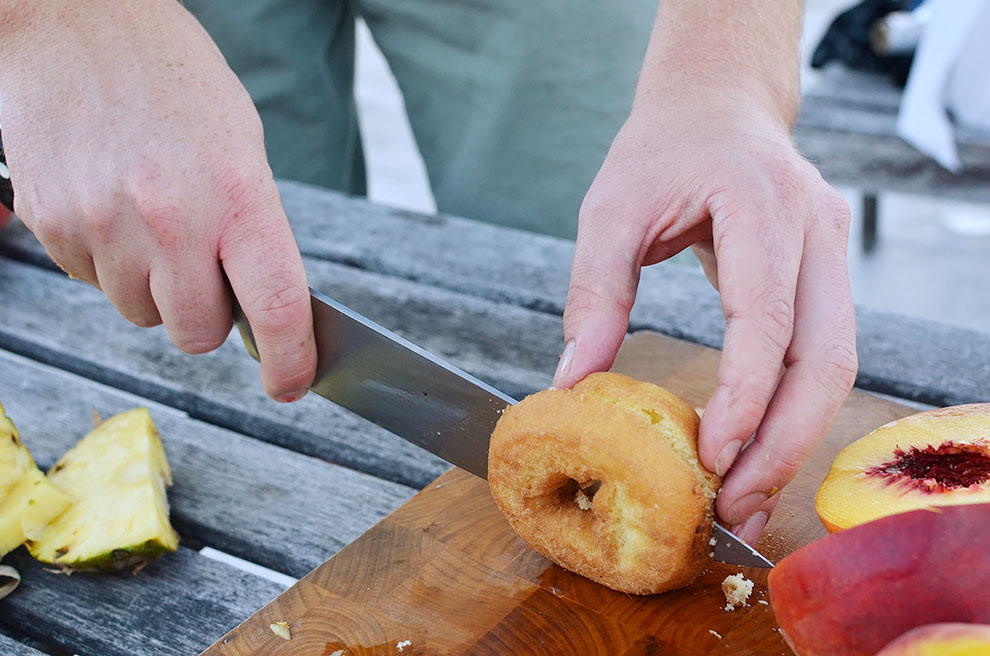 Step 4. Douse with rum: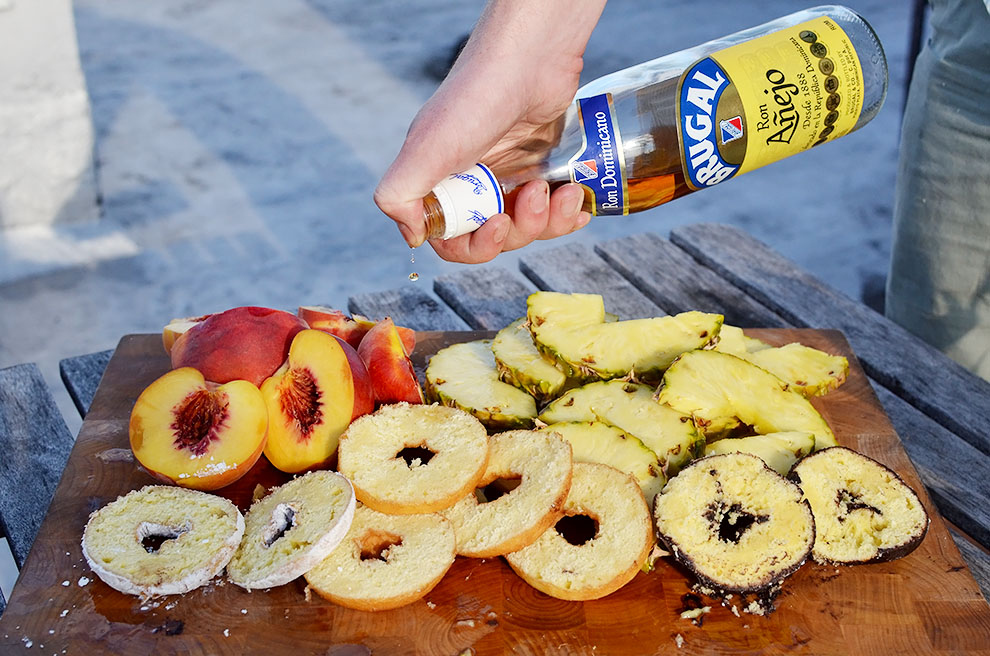 Step 5. Sprinkle with cinnamon: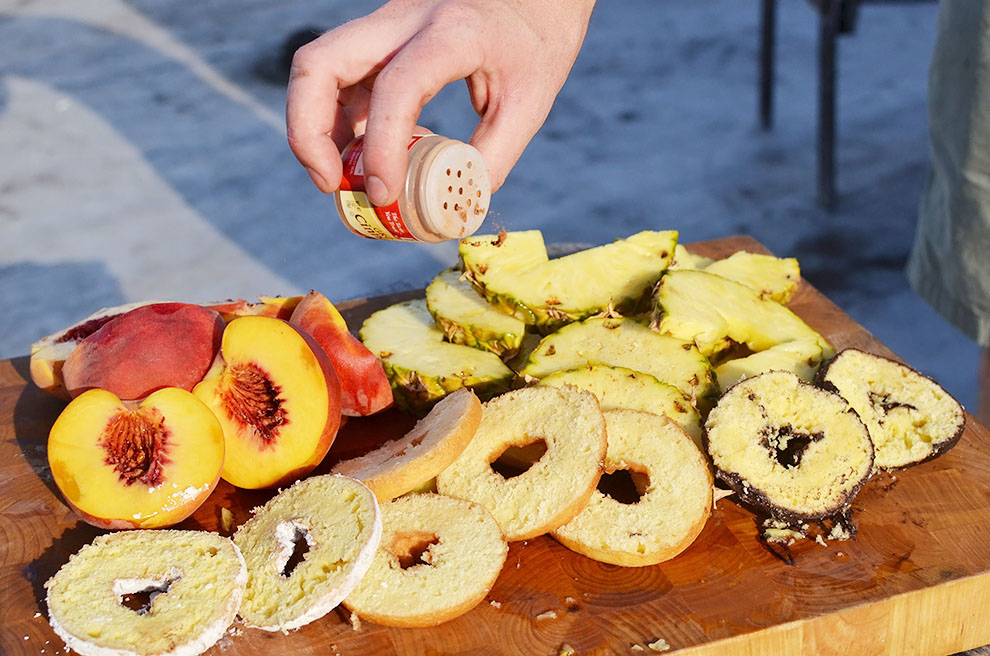 Step 6. GRILL!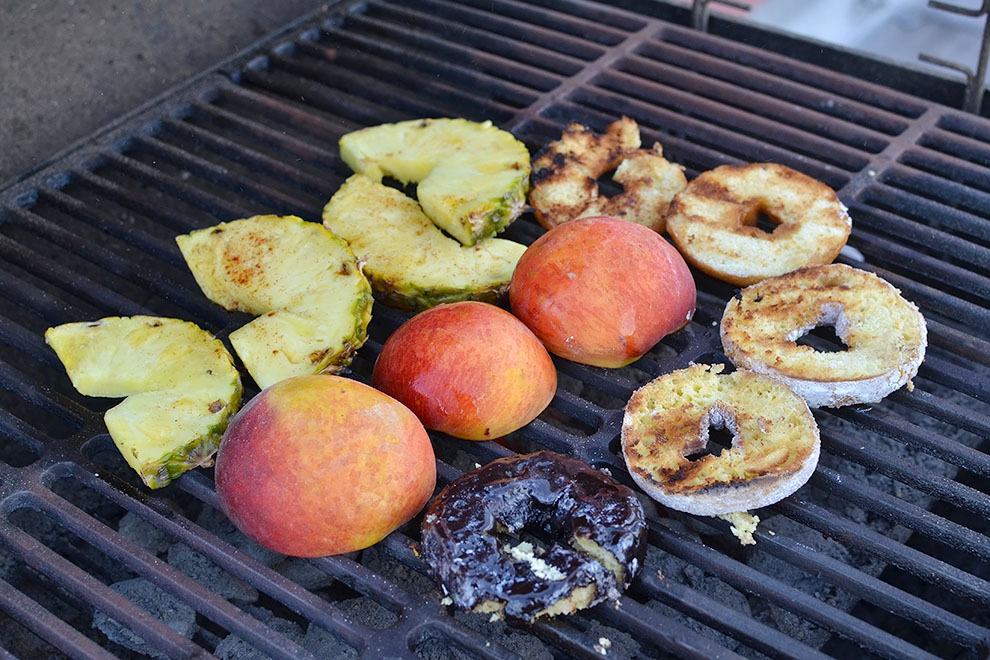 Your end-of-BBQ coals, which have lost some of their heat by now, are perfect. Too hot and things might burn.
The possibilities are endless. They're good on their own:
In a bowl with ice cream and fruit and rum: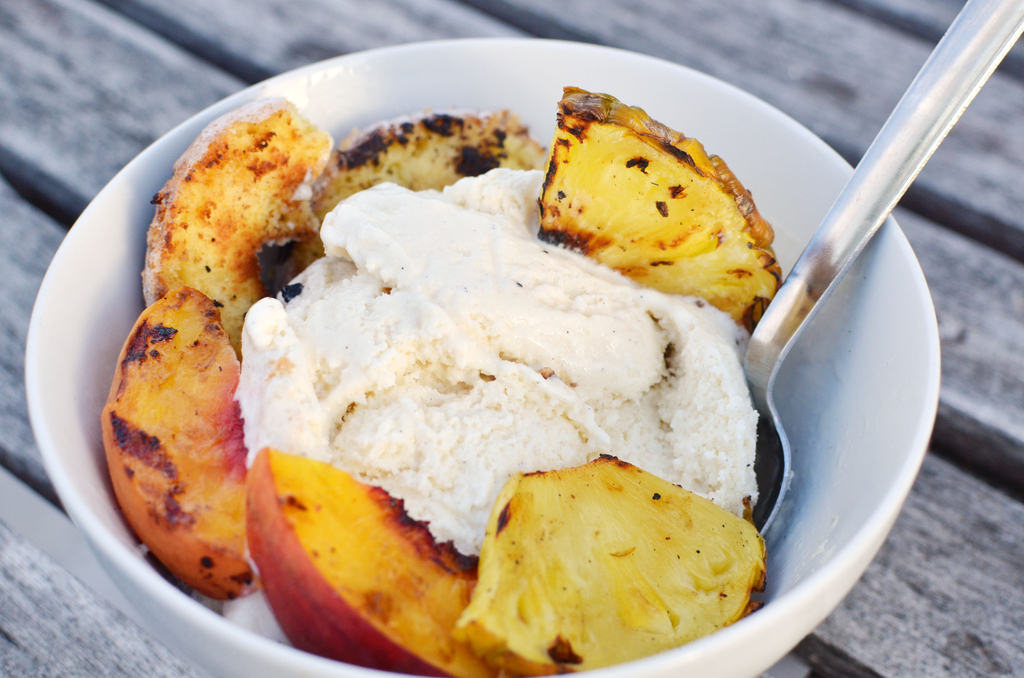 Or, most gloriously, as the bread in an Entenmann's ice cream sandwich: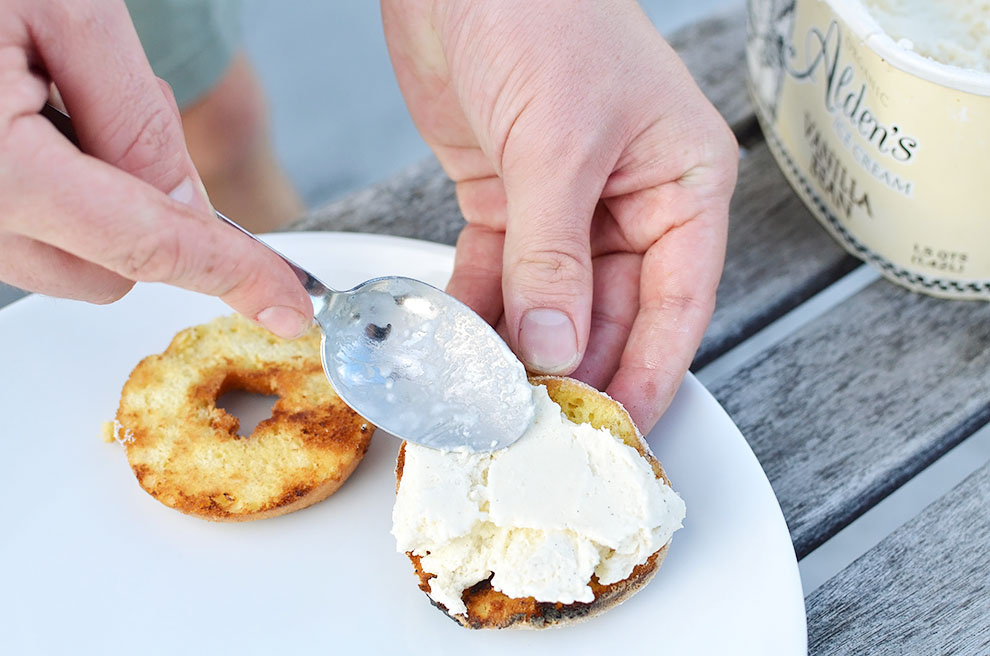 BEHOLD:
And that's all you need to know to finish your BBQ with an amazing grilled dessert. Caramelized cinnamon pineapple and peaches. Rum-soaked Entenmann's. Ice cream. Exeunt. My job here is done.
It's been fun grilling with you all this summer — may those of you in warmer climes continue the outdoor cooking as long as you are able, and for the rest of us, here's to a warm and sunny September, full of cookout potential.