Arthur von Wiesenberger's graying hair was combed into small waves behind his ears. His bright yellow tie matched his gleaming gold cuff links, and his goatee was trimmed as artfully as the Wimbledon grass. With practiced, calm authority befitting his genuinely baronial name (his paternal grandpa was an Austrian aide-de-camp), von Wiesenberger looked out at the 10 men and women seated in front of him and explained the day's mission to us.

"We're here today to determine what tastes good in water."
We were gathered in the most resplendent venue in Berkeley Springs, West Virginia, population 613: the Parkview Garden Room of the town's Country Inn. As von Wiesenberger spoke, hotel employees were stringing warm white LED globes along the the low-ceilinged banquet hall's rafters, preparing for the 25th annual Berkeley Springs International Water Tasting. This is the so-called "Oscars of water," and while the title is half facetious, there are no other serious contenders for it anywhere. Held on a Friday and Saturday each February, the event brings together dozens of water industry insiders and enthusiasts for speeches, exhibitions, free samples, and other self-described "WaterTainment™."
Von Wiesenberger, the foremost bottled water expert on earth and author of multiple books on the subject, has served as watermaster since the event's inception, and in the Parkview Garden Room he was attending to his most essential duty of the weekend: training the panel of judges who would soon perform a blind taste-test to choose the best waters from a field of 84.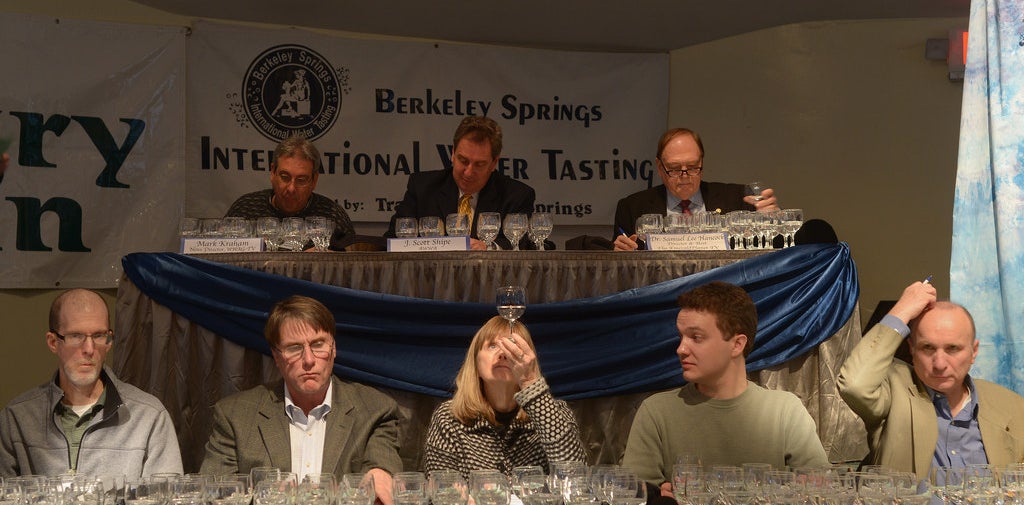 There are other one-off water tastings held elsewhere, particularly in Europe, and there are annual industry awards that honor all varieties of food and beverage products, but no other regular event has focused solely on water for such a long time. It costs only $40 plus shipping fees to submit a product to the competition, but a gold medal at Berkeley Springs is a point of pride for any company that achieves it. That's why, sitting on my padded conference chair and listening to my watermaster's instruction, I felt like a fraud. Most days water is something I barely acknowledge; it's there to be gulped, boiled, and flushed. But I needn't have worried. Even more than an industry benchmark, the Berkeley Springs International Water Tasting is designed as a tourist boon, and the only prerequisite for judgeship is enthusiasm — or a byline.
Nearly all of the other panelists were fellow members of the media, selected by the promoters to ensure the greatest possible coverage. About half our group had served as judges before. Some, like Mark Kraham, news director for local NBC affiliate WHAG, had done it 10 or more times, there being only so many prominent media figures in this part of the northern Shenandoah. But as setup continued, von Wiesenberger administered a proper training, if only to ensure that we exuded the proper gravitas for the occasion.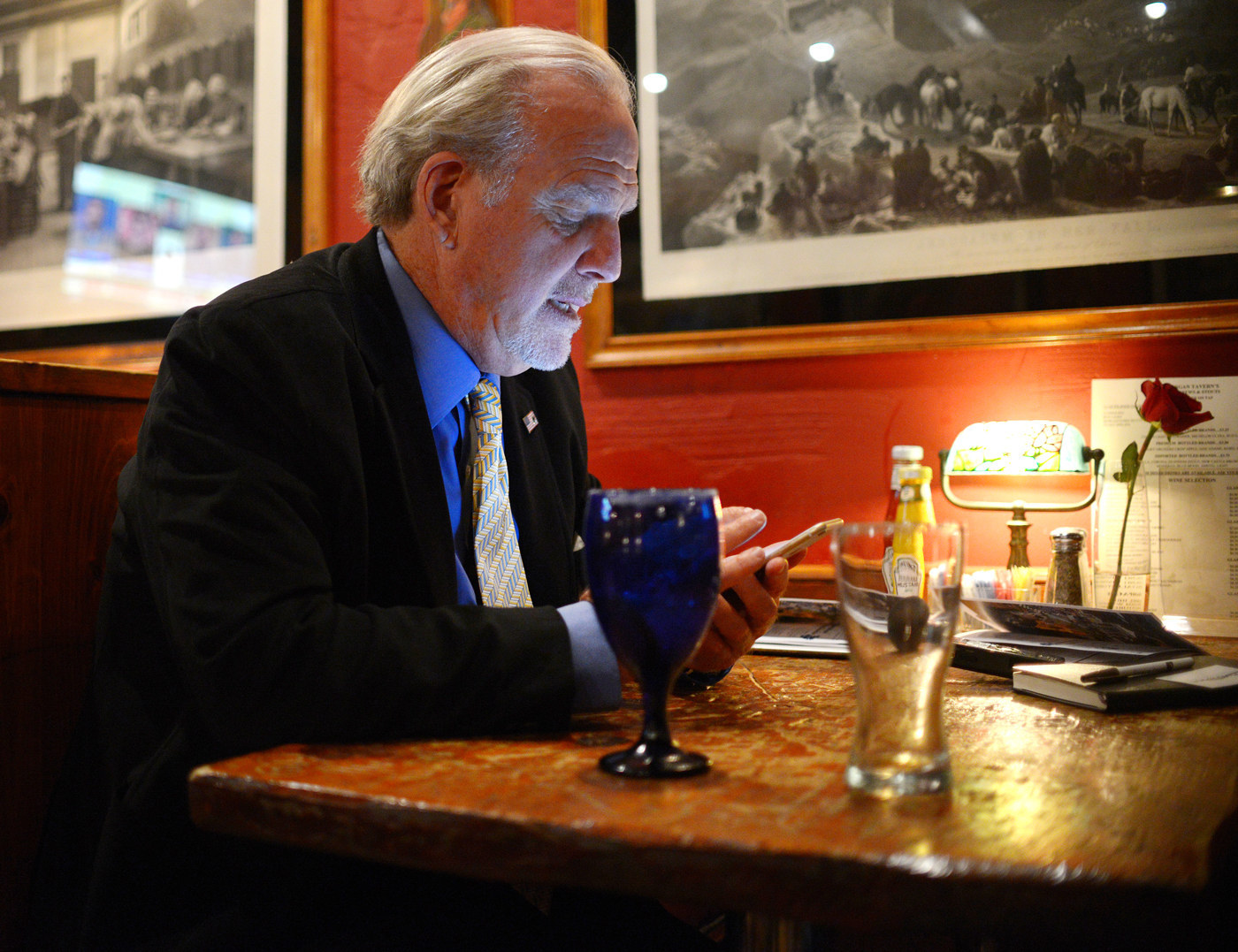 "You'll be sitting over there," he said, gesturing to two linen-covered tables under stage lights at the far end of the room, five yards away. "The pourers will come by and give you each water in the right numbered glass. Hold the glass up, take a look for any impurities, anything floating. Now bring the glass to your nose and take a deep breath — what do you smell? Maybe it's chlorine, or plastic. Then take a sip, and keep the water in your mouth. How does it feel on the tongue? Is it harsh or soft? Fresh or bland? As you swallow it, is it refreshing — making you thirsty for more — or does it have a lingering residue? As you taste multiple glasses of water, you could wash away your natural saliva, giving a sense of dry mouth. Those crackers can help restore your saliva."
Behind von Wiesenberger, on a small patterned-wood dance floor in front of the judges' tables, hundreds of the competing bottles were arranged in a flowing, multilevel sculpture. It resembled a kind of reverse Atlantis, a city made entirely of water, a fun-house mirror of cartoon nature scenes on bright recyclable plastic labels and tastefully minimalist fonts on clear glass. This year's entries included commercial and tap waters from South Korea, New Zealand, Bosnia, and Quebec, as well as domestic products ranging from Berkeley Springs' own supply to samples from rural California. The competing brand names all sounded either parodically natural — Cedar Springs, Misty Mountain, Eldorado — or shamelessly luxurious — Selini Signature Edition Ultra Premium Quality, Antipodes, Otakiri Reserve.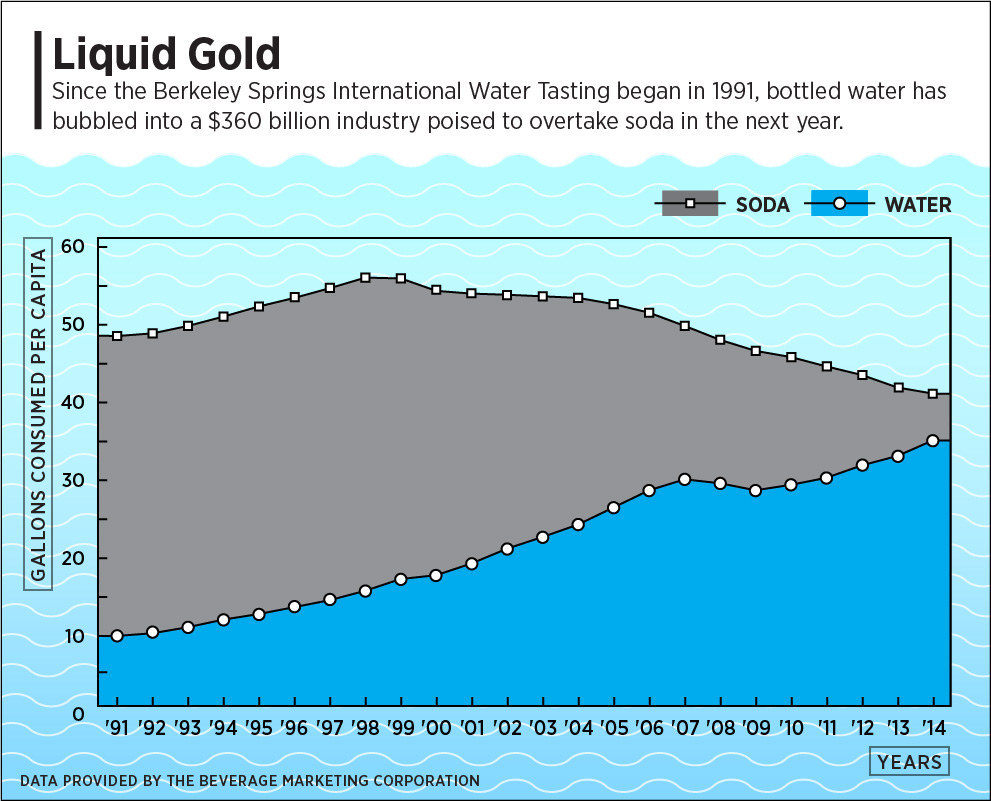 Bottled water is poised to overtake soda as America's foremost commercial drink within the next year. The most recent data from the Beverage Marketing Corporation claims that Americans drank 10.9 billion gallons of it in 2014, a 7.3% increase over 2013. While plenty of that belongs to soda company behemoths like Aquafina and Dasani, the artisanal market is growing as well, and Berkeley Springs offers an annual chance for smaller companies to garner an otherwise unattainable level of industry recognition and respect.
A thickly mustachioed vendor stood behind his taste-test rig for an in-home filtration system. Another display featured a cartoon superhero, Mr. Waterman, who implored kids to reject soda in favor of Mr. Waterman brand Natural Artesian Alkaline Water. A team from the website Water Citizen News was forever tinkering with their camcorders and struggling with the hotel's spotty Wi-Fi; thanks to them, this was to be the first live-streamed International Water Tasting in the event's history. By the entrance door, next to a small step-and-repeat, volunteers assembled two standing banners advertising von Wiesenberger's own site, BottledWaterWeb. Each banner depicted an amply breasted blonde in a low-cut T-shirt underneath the slogan WATER IS SEXY. Buttons with the same message were arrayed across the long registration tables nearby.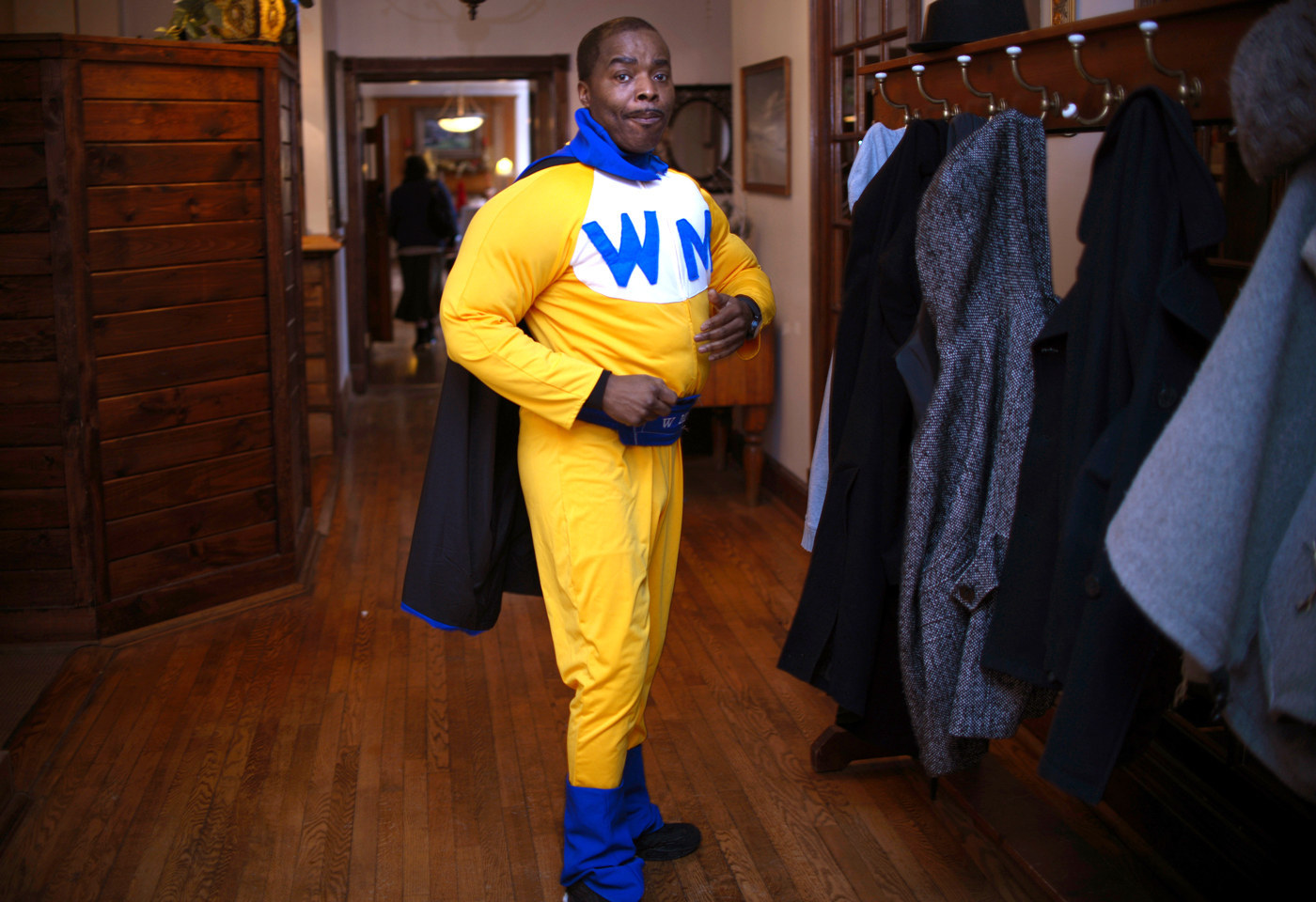 Outside, a windless snowstorm was underway, with forecasts calling for eight to 10 inches. Von Wiesenberger pointed a signet-ring-clad hand toward the window and the sheets of dense white falling just outside.
"You know what we call that in the industry?" he asked with a grin. "Future inventory."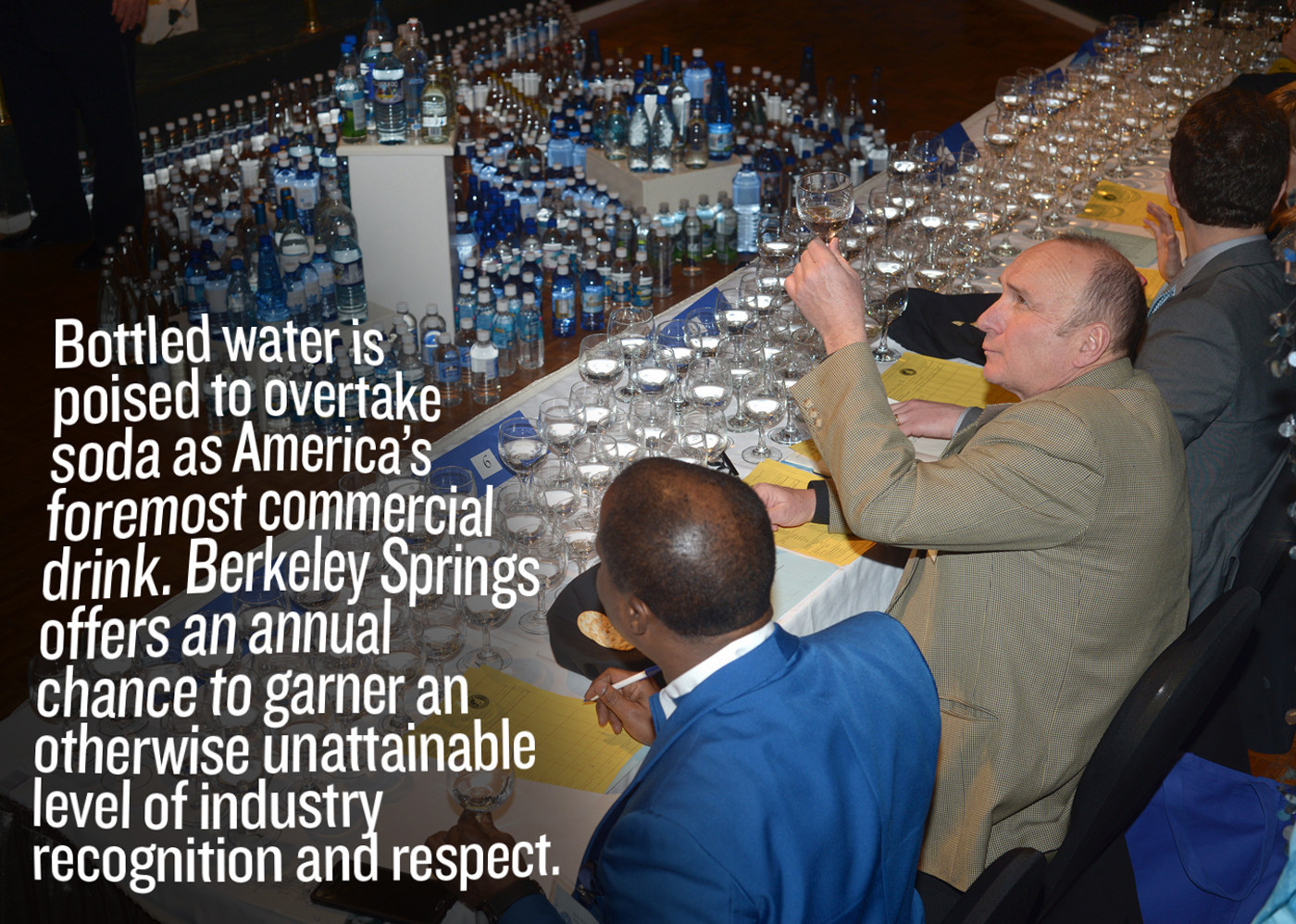 Travel Berkeley Springs, the local tourism bureau, decided in 1991 that they needed some kind of annual water festival in order to capitalize on the town's namesake natural fountains. What started as a whim then grew, almost inadvertently, into one of the most prestigious annual events of the $360 billion water industry. And that means Berkeley Springs, all 0.34 square miles of it, became one of that industry's most important locations, even though its claim to notoriety was created out of whole cloth, by local boosters with no connection to the business whatsoever.

For a long time the arrangement has been mutually beneficial: A fancy awards ceremony brings visitors to a tourism-dependent town and lends stature to an industry built on lifestyle enhancement. But lately water has undergone an enormous shift in the popular imagination: As a natural resource and as a product, it's now central to the biggest debates and concerns in the modern world, affecting and reflecting everything from climate change and public health to agriculture, pollution, income inequality, and infrastructure. At the same time, people like Arthur von Wiesenberger are advocating for its status as a luxury health food.
West Virginia itself may be better known for environmental catastrophe than hydrogeological purity. Only two months before the tasting, prosecutors had finally indicted the former executives of chemical company Freedom Industries, who, in January 2014, spilled untold gallons of coal cleaner into the Elk River and left 300,000 people — one-sixth of the state population — with literal poison in their taps. Downstream Strategies, an environmental consulting firm, partnered with the nonprofit West Virginia Rivers Coalition to release "The Freedom Industries Spill: Lessons Learned and Needed Reforms," which chastised "big coal" as well as shortsighted, regulation-averse politicians. "Elected officials, agency heads, and members of the Legislature have made it clear," the report stated bluntly, "that protecting human health and the environment will take a back seat to supporting lax regulation of industry."
In response, the state legislature passed a stunningly comprehensive environmental reform package headlined by strict new regulations on 50,000 aboveground chemical storage containers, though by early March 2015, that purview had been limited to 12,000 tanks. (That's of a piece with the current administration's eye-poppingly antienvironmental stand; in early February, West Virginia became the first state to repeal its own existing renewable energy standard.)
On Feb. 16, a Virginia-bound CSX train carrying 109 cars of crude oil derailed outside Beckley, about four and a half hours southwest of Berkeley Springs, right on the other side of Monongahela National Forest. At least one car went into the Kanawha River. Around 10 others exploded at half-hour intervals. Mushroom plumes filled the sky, and at least one house caught fire. Two hundred people were evacuated, and Gov. Earl Ray Tomblin declared another state of emergency, this time affecting two counties.
This grim local reality wasn't completely ignored all weekend. If Saturday, the tasting itself, is the Oscars of water, then Friday, the annual industry mastermind salon, is its low-tech TEDx event. The five speakers included this year's Lifetime Achievement Award winner, Jack C. West, an earnest and humorless late-middle-aged man with gleaming white hair. He currently chairs the Drinking Water Research Foundation, though he is probably best known for developing the bible of water industry standards, the IBWA Model Code, named for the International Bottled Water Association, which he previously chaired.
West had come to proclaim the glories of bottled water and the perils of tap, revealing, for example, that municipal water supplies are responsible for "between 16 and 19 million cases of acute gastrointestinal illness yearly," a range that, if anything, is conservative according to the NIH. Yet while it's true that a sterilized, FDA-approved bottle is more pristine than the decades-old pipes and faucet that carry your local water supply, the health toll of bottled water, while slim, isn't quite zero, as West claimed. As for the prospect of a planet covered in empty Aquafina plastic, West assured us that a vast majority of these bottles are recycled, an even more tenuous assertion.
The whole Friday seminar, which lasted four hours in front of about 20 audience members, matched West's monotone advocacy and only modulated his tone of precious-bodily-fluids terror. He was joined by the executive director of the Lloyd Magothy Water Trust, a nonprofit steward of Long Island's aquifers, who warned that 250 million pounds of unused prescription medications are flushed down American toilets every year, filling the water supply with pharmaceutical dangers.
And then came Bob Hidell, 2013's Lifetime Achievement Award recipient, who now serves as the event's grand poo-bah. Hidell is chair and CEO of Hidell International, a consulting firm for beverage and nutritional companies, and before the tasting I'd heard tell of his legend: He could divine an underwater spring without any tools at all; his blessing on a new bottling company was a harbinger of future success. He moved through the crowd like a zeppelin and took his place at the podium.
Like West, Hidell was an older white man with the stiff composure and polar-white hair of an early-bird dinner attendee, but with his gray blazer, black turtleneck, and penchant for grand philosophical doomsaying, he more resembled a benevolent Bond villain. He delivered his marathon Friday address in front of a single slide depicting a map of the movement of human populations over millennia. He began by announcing that global warming was causing water scarcity, which in turn was causing "the beginnings of a transit of 2.4 billion people." Referencing the recent riots and extremist attacks in England and France, Hidell said they were only the beginning. The rest of Europe is "about the see a turmoil that they will never understand." At one point, one audience member sarcastically asked if we had any reason for optimism.
"Let me take a look at my notes," Hidell mumbled, flipping through a legal pad that he'd barely acknowledged so far. "No. No, I'm afraid we don't."
The recent news would seem to prove him right. More than 800,000 people die from water-related illness every year, while 750 million people worldwide still lack access to clean water altogether. Boston survived a record snowfall that taxed their wastewater engineering, and California is suffering a record drought that threatens the entire nation's food supply. Last year, Portland, Oregon, issued a boil-water alert after three of the city's open-air reservoirs tested positive for E. coli. As summer begins, there's equal cause for despair: Detroit's water bureau continues to shut off service to the city's poorest. Texas and Oklahoma have gone from record droughts to record floods, prompting Anheuser-Busch to temporarily halt beer production at one of its plants in order to supply the region with drinking water. In that same week, the EPA, under President Obama, announced a new Clean Water Rule that extends the agency's regulatory powers.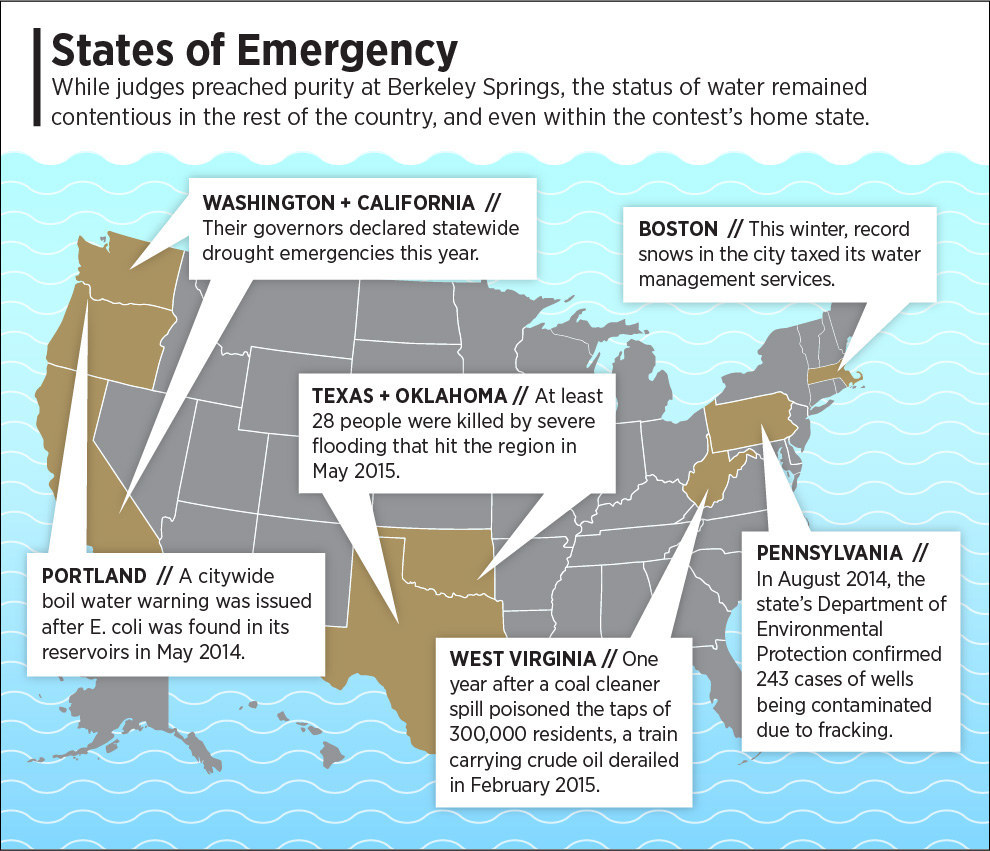 Whether too much, too little, or too dirty, water is a painful issue for a lot of people right now. Amid all that noise, Berkeley Springs seems like a refuge. The panhandle's population is more dense than the state average, but the surrounding mountains contain only silica, not coal. They have the Shenandoah Valley within view, not the deepest woods of the Mountain State. They have D.C. within an easy drive, not rural Kentucky. The town and the International Water Tasting exist to tell their visitors: Yes, there is still good water and good living to be found, and people who care deeply about finding it.
Hidell's final suggestion to young people was to "find a rich girlfriend, buy land on the eastern side of Wyoming, watch the Great Plains, and make pretzels or something."
"How about buying in Berkeley Springs?" came a woman's voice from the rear of the room. Everyone's head turned around to see who'd mercifully relieved the air of dread, and no surprise, it was the perpetually smiling Jeanne Mozier, who founded both Travel Berkeley Springs and the International Water Tasting and remains deeply involved in both. A laugh came over the crowd as we stood and returned to the world of sexy buttons and in-home purifiers. Even Hidell cracked a smile.
"That's right," he said. "Buy in Berkeley Springs."
The Saturday competition was arranged in four "flights": municipal, purified, bottled, and sparkling. As we judges had been prepped by group email in the weeks prior, the latter two flights, featuring the bulk of the global, prestige-seeking brands, would be held at night after a larger crowd had assembled.

But the afternoon flights highlighted the less glamorous and exotic products. Municipal is simple tap water, from towns and cities like Abbotsford, British Columbia, and Montpelier, Ohio, looking for a point of civic pride. (Montpelier, a three-time champion, hangs a "Home of the World's Best Municipal Drinking Water" sign outside its water treatment facility.)
Just before 2:30 p.m., the judges and I took our seats at our tables. I squinted into the stage lights, and before the scattered, quiet crowd, a dramatically tall and expressive woman walked onto the stage, her smile broadening as she clicked on a microphone and greeted the room.
"Well, it's the opposite of warm," announced Water Tasting co-founder and coordinator Jill Klein Rone, pointing to the windows, "but there's so much warmth in this room, and you're all contributing to it." One by one she introduced us all with a hammy gratitude that reflected her four-decade career as a traveling performer.
"You know, it's so cold outside," von Wiesenberger, who was standing onstage with her, said with a leer, "that I heard Congress couldn't even get in a heated argument." A groan rolled over the room like a soft breeze.
"And just like we say every year," said Klein Rone, reaching out to the man, who joined her in unison, "let the waters flow!" The pourers marched out emotionlessly and offered up the municipal flight from unmarked carafes.
As our hosts kept up their chatty Thanksgiving parade rapport, I held the first glass up to the lights, searching for any distinguishing characteristic at all. Alas, it looked like water. I stuck my nose in and sniffed embarrassedly. With actual focus, I smelled a weak hint of chlorine, and then, taking my first tiny sip, sensed it on my tongue as well. Holding the water in my mouth for a few seconds, I swallowed and looked down at my judge's sheet, dutifully assigning a number value in each of the categories: appearance, odor, flavor, mouthfeel, and aftertaste. It was nothing worse than what I'd expect from my tap at home, and I gave it an 11 out of 14 in the overall category without really understanding what that even meant.
But by the second sample, I realized just how forgiving I'd been. This one entered my mouth and seemed to splash like the slow-motion milk in a cereal commercial. It felt like chilled silk. I wanted more of it, immediately. I decreed, with excitement: 13 out of 14. Suddenly I felt like the water expert I was supposed to be.
Tap water isn't commonly revered by water enthusiasts, since there are so many threats to its natural flavor: fluoridation, chemical treatment, filtration, outmoded plumbing and fixtures. "What makes a great water is water that comes from a protected source, bottled at that source," von Wiesenberger had explained to me before the training. "The less you have man involved with the transportation and manipulation of water, the better. It's best when you just let it come out naturally, and package it in a pristine environment, in FDA-approved plastic or glass." The best water is a product of its aquifer, which naturally supplies it with minerals from the rock.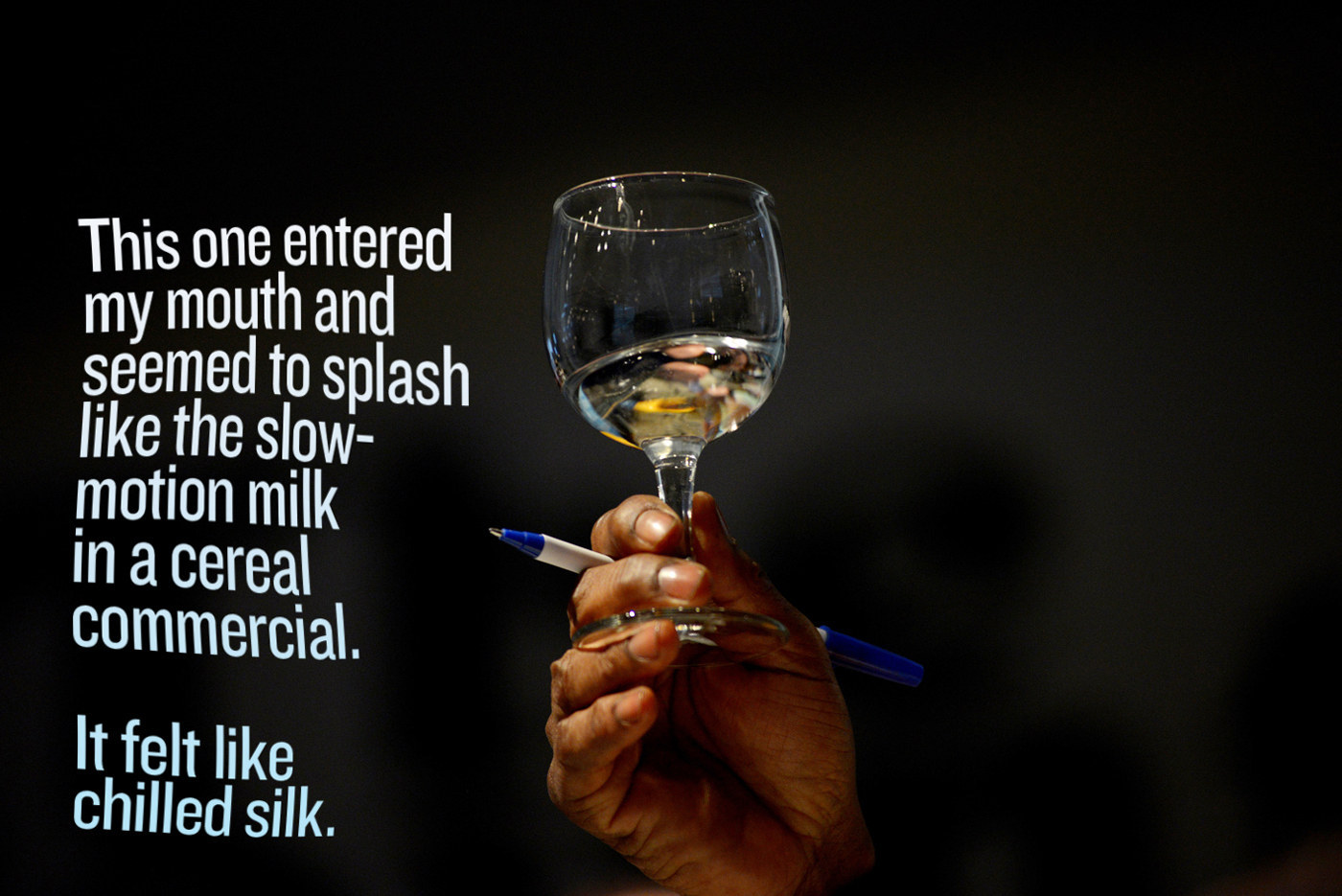 Berkeley Springs' own water flows through surrounding hills of silica — a variety of quartz — and some say that accounts for its extraordinary taste and texture, and for the fact that it has flowed at a constant 74.3 degrees Fahrenheit, 1,000 gallons a minute, for untold centuries. Before Europeans arrived, native tribes traveled from the Great Lakes, the Carolinas, and the Saint Lawrence Seaway to "take the waters" here, and once colonists came, Berkeley Springs grew into a well-known resort destination. The town even boasts "the world's only outdoor monument to presidential bathing" — a hole in the ground that George Washington allegedly used to wash up in 1748.

Berkeley Springs became known as the first American spa town, "a fashionable gathering place for the more sophisticated and venturesome of the east-coast dandies," according to one Shenandoah Valley guidebook. "George Washington and his two brothers from nearby Charles Town often went there, as did the Marquis de Lafayette, Thomas Jefferson, and Louis Phillippe, later King of France."
Spas and baths became a genuine fad in the 19th century, and Berkeley Springs was a treasured destination for enthusiasts. But by the '30s, the town square had been turned into a state park and the spas were West Virginia property as well. The state government, based a world away in Charleston's deep coal country, didn't much see the need for heavy investment in public baths.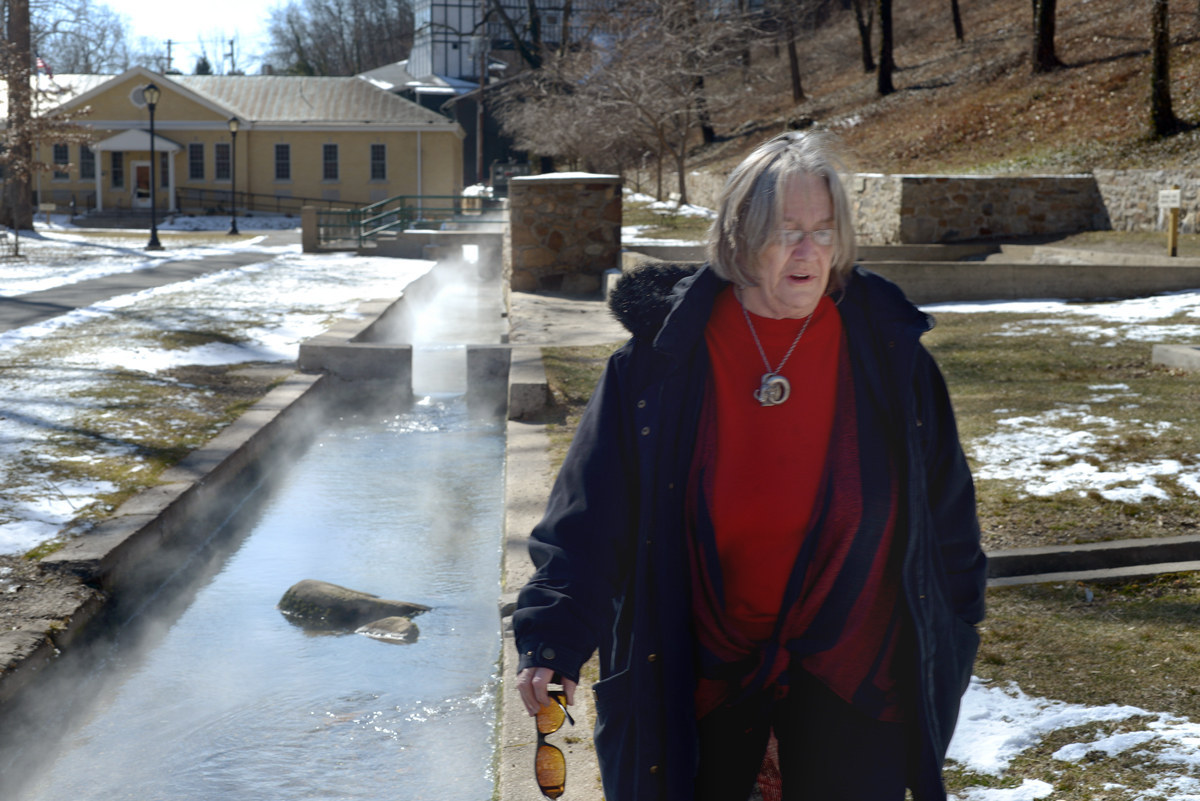 Berkeley Springs was a shadow of itself when Jeanne Mozier, a then 32-year-old ex-CIA employee, moved from nearby Washington, D.C., in 1977. Mozier and her husband opened a historical museum, re-established the chamber of commerce, and founded the arts council, inviting Jill Klein Rone to be the first artist in residence. They restored its art deco single-screen movie house, the Star Theatre, and opened it for business. Mozier lobbied for the town's resurgence as a spa destination, and now, as she is fond of repeating, Berkeley Springs has three times as many massage therapists as lawyers. But its lap pools and stone baths went out of commission during its snowy winters, so in the early '90s, Mozier set out to establish a winter water-themed event to attract tourists.
The timing was propitious. Between 1990 and 1997, when the Berkeley Springs tasting had become an institution, U.S. bottled water sales jumped from $115 million to $4 billion, thanks largely to public health concern around obesity and water contamination, as well as the development of polyethylene terephthalate, a lightweight, recyclable, clear plastic that turned bottles into status symbols. The benchmarks of the industry were Evian, Fiji, and especially Perrier, whose French marketers essentially created the international bottled water market in 1977 by investing millions in American advertising, including sponsorship of the New York Marathon. In the midst of this explosive growth, Berkeley Springs was the only town in the world hosting a gala awards show to celebrate this kind of product.
I finished the municipal flight surprised at how thoroughly I'd been convinced of von Wiesenberger's premise. There was absolutely a wide range of flavors, textures, and sensations among the 22 samples, and some were obviously better-tasting than others.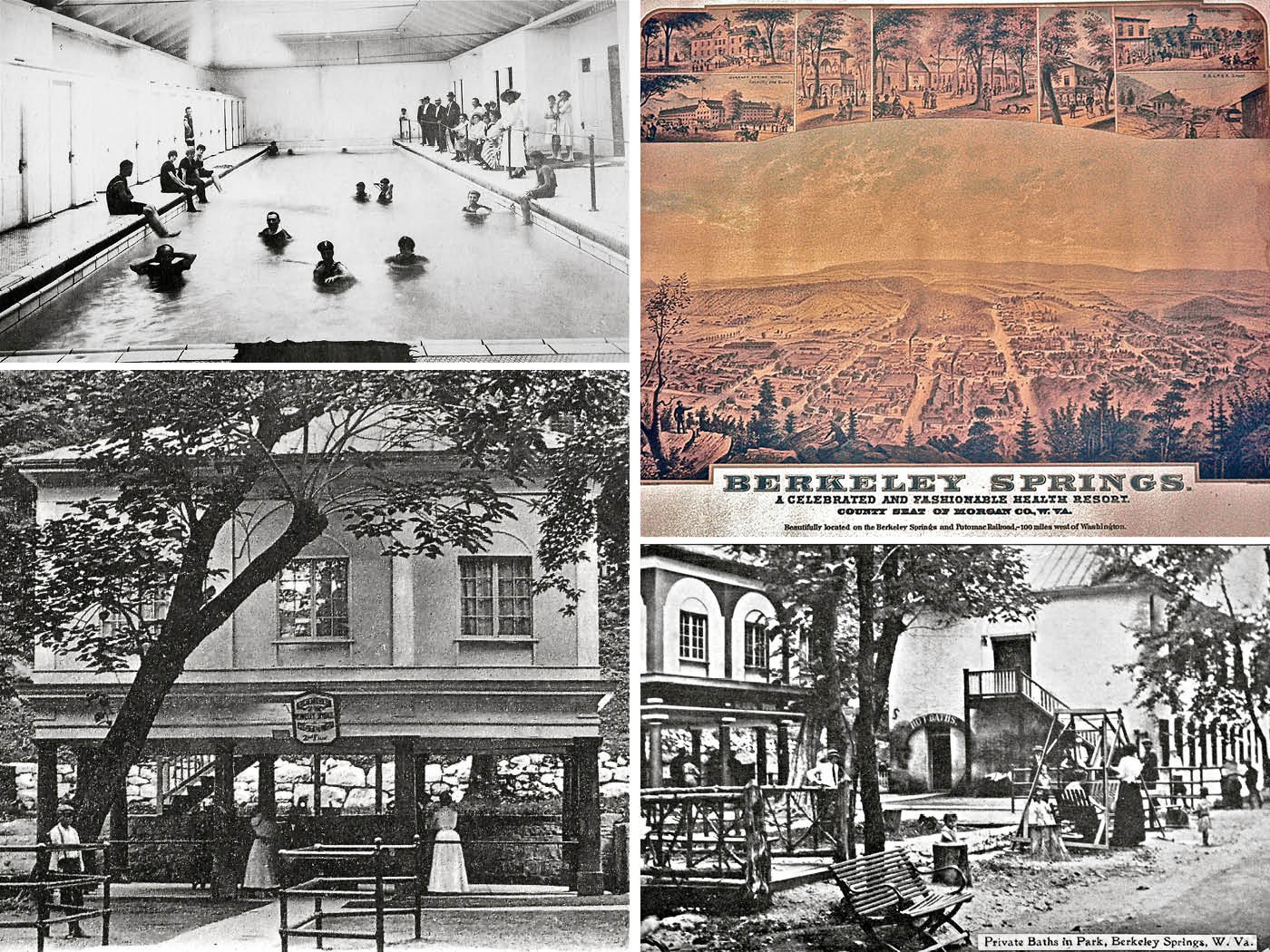 We'd been instructed not to react to the water so as not to sway our neighbors' opinions. We weren't supposed to look at one another's forms, either. For the sake of keeping our senses clear, we were to avoid wearing perfumes and colognes, though von Wiesenberger looked for his part like he never left the house without aftershave. Mozier sat at a table near the back of the room, greeting festivalgoers and handling registration. The assembled audience sat in near silence, watching 10 strangers sip water from stemware and scribble calmly. For entertainment they had Jill Klein Rone, marveling at the passage of 25 years, and Arthur von Wiesenberger, assuring her she looked even more beautiful than when the event began.
Nobody embodies the growing prestige of bottled water better than Martin Riese, the German-born general manager and "water sommelier" for Ray's & Stark Bar in Los Angeles. Riese is the industry's reigning mondain, having served mineral water on camera to Conan O'Brien and 2 Chainz. He's also developed his own line, Beverly Hills 90H2O, drawn from a Northern California spring and available in a limited, $100,000-a-bottle "Diamond Edition" featuring actual diamonds on the twist-off cap. (A standard, non-bejeweled bottle is $14.)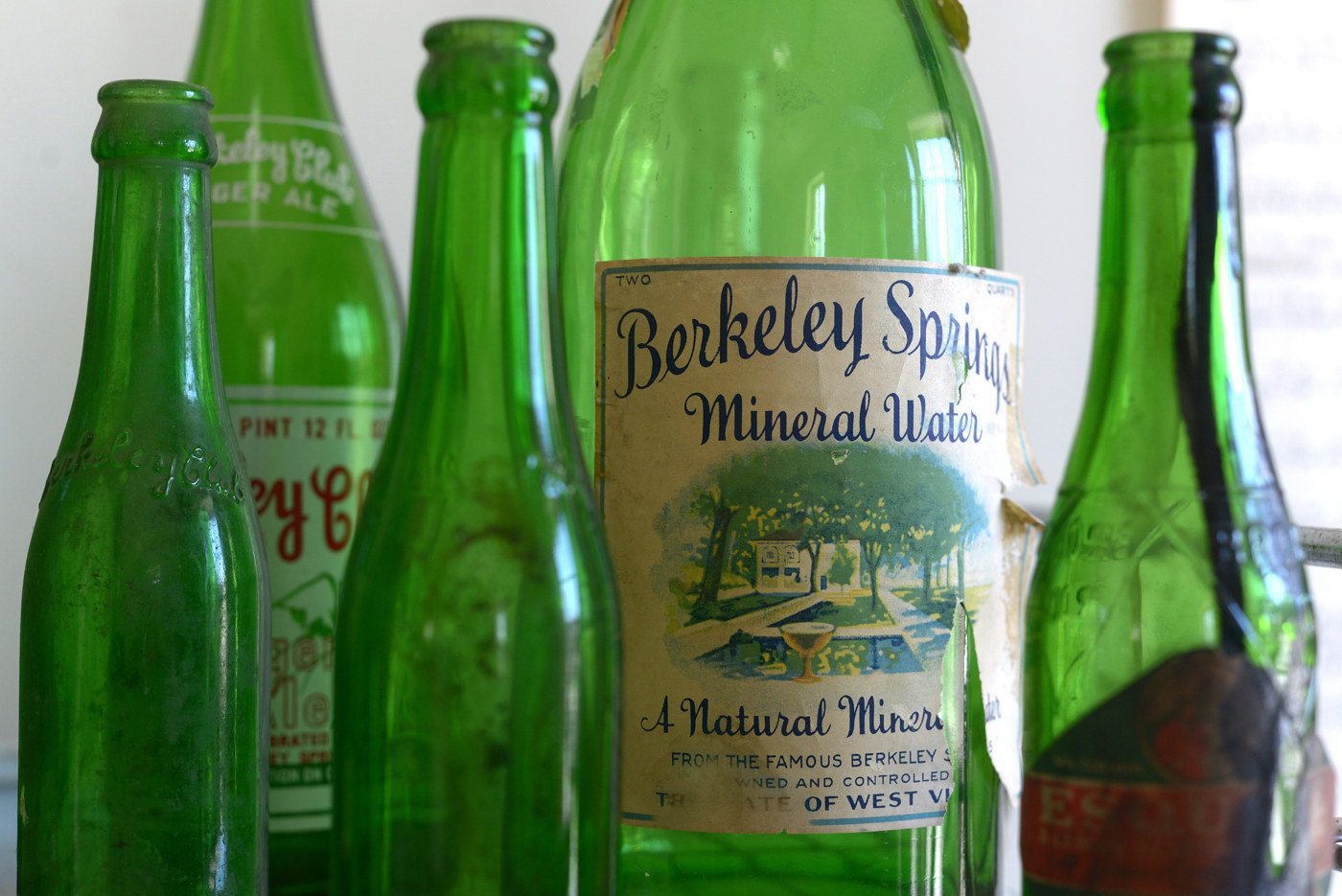 Riese isn't America's only prominent water sommelier — there's also Michael Mascha, an Austrian-born oenophile now living in the States who, earlier in this century, developed a heart condition that precluded him from drinking alcohol. He decided to adapt his skill set, and soon after started FineWaters.com, the H2O equivalent to Robert Parker's Wine Advocate.
Riese, a water obsessive since childhood, has called Mascha a guru. A restaurant industry lifer, Riese unveiled the first water menu at Ray's and Stark in 2013, and he shares Mascha's aim: conversion of the skeptical. Riese wants people to recognize that water is worthy of connoisseurship, and that, like wine, its flavor can vary substantially based on mineral content, source, and terroir. He takes the ascendancy of bottled water as a valediction. "Americans understand that water is the healthiest beverage on the planet," he told me from his L.A. office. "Now my job is to make people understand that not all waters are the same." (That challenge is still formidable: Private labels, or store brands, account for 27% of bottled water sales and omnipresent Nestlé makes up another 23%, suggesting that many consumers are happy taking home whatever's on their grocers' shelf.)
Riese was scheduled to serve as a Berkeley Springs judge this year, his second time, but the tasting fell on the actual Oscar weekend and his catering duties superseded West Virginia. He sounded sad to miss it. "When I was still living in Germany and wanted to know more about water, Berkeley Springs came up immediately. When it comes to high-end, there is nothing similar to it in the world."
That said, he'd prefer that the organizers held it somewhere where regular people might actually know it exists.
"I appreciate people who take water seriously, and obviously the people in Berkeley Springs do, and they are important to the industry," he explained. "But I get almost sad when, for example, Korean people come into Berkeley Springs and ask, 'Where am I?' Don't get me wrong, it's a beautiful village. But considering the big picture, this thing should be in New York or Los Angeles."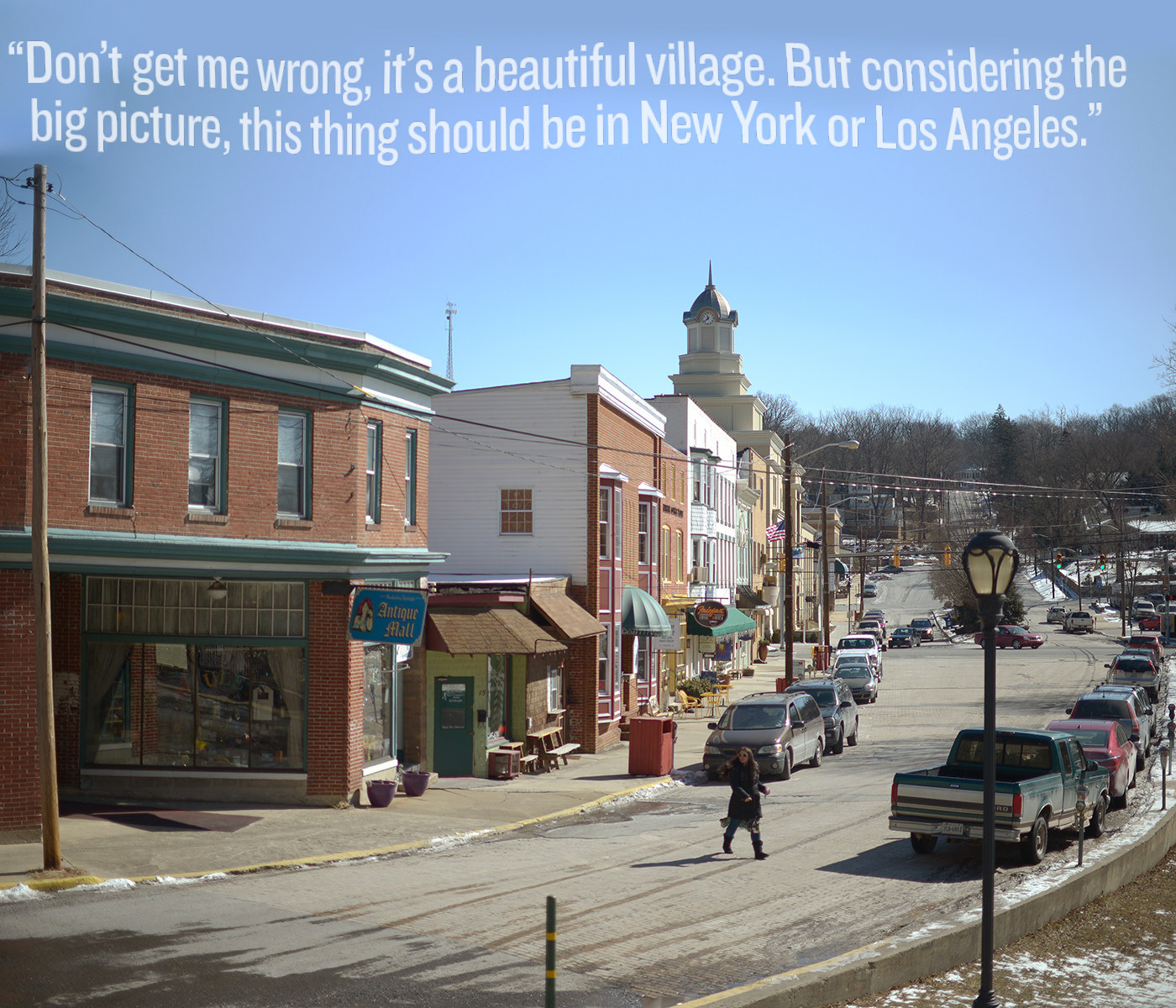 The purified section consisted of 10 tap waters that had been refiltered and processed, the kind of thing you'd find in your average watercooler. The entrants tended to be regional home and office delivery services looking for a distinguishing accolade.

By this point I was enough of a snob to recognize that when you demineralize water, you remove any semblance of flavor or character. One after another, they were all indistinguishable. It was like trying to decide the whitest copier paper.
A long break followed that flight, so I went into the crowd and immediately met two serious-looking young men, John and Travis, who had founded Life Source Water Service around 2008. They now supply bottles to homes and offices around a 45-mile radius in the Cumberland Valley, and had come down from Hanover, Pennsylvania, to compete in the purified flight.
"A lot of people say it's for bragging rights," said Travis, who was more youthless than anyone my age I'd ever met. "We entered to see where our water would stand." I decided not to share the bad news that his water tasted exactly like his nine competitors'. Life Source recently purchased a new warehouse office and have two trucks making deliveries. John and Travis knew the golden Berkeley Springs seal would be some kind of feather in their cap, even if they didn't quite know what sort. When I later called Mountain Drop, the 2014 gold medalists in the purified flight, they told me that they haven't had any change in their business since winning.
The other attendees were a surprisingly varied bunch. I met a young, tweed-jacketed financier named Ben, dispatched from Boston by his private equity firm, which had recently purchased Llanllyr Source, a Welsh springwater company that has previously placed at Berkeley Springs in the bottled flight. "It comes from a little town with one of the oldest inscribed stones in the British Isles," Ben explained. He pulled out his phone to show me pictures of an ancient standing rock, and I nodded as he shrugged.
Ben knew nothing about water other than Llanllyr Source's, and we discussed our mutual surprise at how many types of passion existed for it. As if on cue, Rbt. Sps., a 30-year-old conceptual artist from Paducah, Kentucky, walked by with an audio recorder. Sps. was en route to New York City, where he was about to have a performance. "Ten years ago," he explained, "I was in an international grocery and bought a bottle of Borjomi, from Georgia. It was a high-sodium sparkling water, and the label claimed it was 'award-winning.' I was so curious what that could mean, I started researching and found out about this thing." For a decade he'd been fascinated by the hilarious incongruity of it — a supposedly world-class luxury conference in an outpost of Appalachia.
Two other men, middle-aged cousins with arms as thick as Sps.'s torso, had come from suburban Toronto representing their own, even greener business, Theoni Natural Mineral Water, which I would taste later in the bottled flight. Two decades ago, these men discovered that their family land in the Greek village of Vatsounia contained a natural spring that was locally renowned for its curative properties.
"I'm a businessman and we knew we had a good product here," explained Jim Williams, the company president. His other holdings include a tire wholesale business and a silencer manufacturing company. It took years of wrangling with the Greek government, but they finally opened their bottling plant in 2013, and they weren't bothering with local service.
"The model is Evian," Jim told me with a salesperson's intensity of purpose. "We're now doing a million bottles every three days. We have geologists checking the water flow. We're talking with distributors in Asia. We just came back from a food and beverage conference in Abu Dhabi." They also received a perfect three-star rating at the 2014 International Taste and Quality Institute awards, a consortium of culinary and sommelier association leaders — the most prestigious expert-judged industry accolades in existence. Entrants are judged individually and not put in competition against one another, but the point is that Theoni received the highest possible rating in a field with hundreds of big and small beverage companies from the world over.
"But it'd be the best thing in the world to win this," Jim said.
The judges had been asked to change into fancy dress for the post-dinner events, to honor the higher-class water in the evening flights. When I returned in my discount-rack suit and tie, the locals were arriving in force. Full families came in thumping chunks of snow off their boots in the lobby. They were more talkative and excited than any of the industry people in attendance, looking overjoyed to have found a reason to get out of the house. The room began to dance.

Our hosts resumed, unafraid to reuse material.
"You know, Jill," said von Wiesenberger, "it's so cold out there that I heard Congress hasn't even been able to get in a heated argument."
The bottled flight was delicious, and varied: Many of the waters smelled earthy and mineralized, almost like a wet cave. But they all felt airy on my tongue, even more luxurious and flavorful than the best of the municipal samples. They tasted cold even though they weren't. The springwaters were a brand of natural miracle, so flavorful they made me despair for the lifetime of impostors I'd unknowingly endured.
Halfway through the 40 samples, I hit upon a few in a row that tasted relatively unimpressive, and I wondered if I'd simply gone numb from repetitiveness. Then I took my next sip and had that same epiphanic experience that the best ones earlier in the flight had provided. I wasn't quite ready to adopt the full von Wiesenberger lifestyle — he had told me his children never once drank tap, and that his dog preferred Perrier — but I could understand the appeal. I'd be fine never drinking from a faucet ever again.
The final flight consisted of 12 sparkling waters, and as the pourers filled my glasses and my bladder swelled, I calculated that, if each taste had been at least two ounces, we were somewhere over a gallon on the day.

This wasn't your average grocery store seltzer. The bubbles were delicate and fine, like champagne, and a few of them barely tasted carbonated at all. But that also meant they were light, crisp, and less harsh on the tongue, with more room for the actual mineral flavor to shine through. They all tasted less lab-borne than any sparkling water I'd ever had, and a few were indeed naturally carbonated — a rare occurrence, though von Wiesenberger owns land in the Sierra Nevadas that contains such a spring.
After I took my last sip, I was ready to sprint for the bathroom. But there would be no quick movements; by that point in the evening the Parkview Garden Room was a party. More people, less businessman stiffness, plus the lobby bar was now open. The energy was all building to the final event of the night, the famed Water Rush that every tasting veteran had warned me not to miss. Each year, after all the prizes have been awarded, the bottle city on the dance floor is opened to the public for a grab-what-you-can free-for-all. Most of the growing crowd was clutching huge reusable shopping bags.
Jim Williams and his cousin were canvassing the room, wearing matching Theoni sweatshirts and passing out half liters to everyone. The Pennsylvanians were sitting by themselves, silent and unmoving, as they'd done the entire day. I noticed Bob Hidell sitting next to his much younger wife, arms crossed, no motion in his figure other than his lower jaw bouncing as he lectured a nearby man.
Before the awards ceremony, Jill Klein Rone invited Jeanne Mozier, "the woman who put Berkeley Springs on the map," to address the increasingly impatient crowd.
"Now, I know this is the Oscars of water and everything, but this year we are actually happening on Oscar weekend and we have a connection to them. One of our purified waters, IndigoH2O, is going to be in every gift bag at the Academy Awards tomorrow night!" Applause rose up. "And I'll tell you something, I spoke with the owner of Indigo today and he said he'd be more excited to win the Berkeley! Springs! International! Water! Tasting!"

By now I could actually feel the crowd encroaching on the free bottles. Sitting in the second row, I could barely see through the wall of sweaters and empty bags. And at this worst possible moment, the time came for the presentation of Jack West's Lifetime Achievement Award. Klein Rone and Mozier cued up a DVD as a groan of impatience rose from the tittering crowd. The TV was too small for most people to see, the volume too low for most people to hear, and it took an interminable minute or so for one of the hotel's AV guys to fix a technical glitch with the DVD player itself. Finally West came onstage to accept his tear-shaped crystal award, and the audience clapped perfunctorily, talking among themselves.
Klein Rone and von Wiesenberger reclaimed the microphones and announced the top five municipal finishers.
"Hamilton, Ohio!" Klein Rone announced the winner, scanning the room to see if they'd sent representatives. No such luck. A great cheer erupted anyway.
For the bottled awards, I watched Jim Williams, now seated, tapping his fingers anxiously on his knees. One by one Klein Rone counted down the runners-up and medalists from Australia, Canada, Tennessee, and California, before announcing that the winner came from Greece.
"Fengari Platinum, from Athens!" she shouted, with an even less hopeful look around to see if anyone was there. Jim and his cousin stood and clapped heartily for their countrymen. Ben, whose Welsh client had also failed to place, took a sip of red wine and laughed from his perch among the Rushers.
Athens won again in the sparkling category. "Daphne-Ultra Premium Quality Natural Mineral Sparkling!" she read slowly from her card. Martin Riese had told me that Greece dominates the artisanal water market these days, and their reign had finally extended to Berkeley Springs, even if no one but Theoni was there to witness it in person.
Travis and John stood with their arms crossed, exchanging an occasional nervous glance as Klein Rone began the purified awards. Once again, it came down to the gold; it would be all or nothing for Life Source.
"It's Indigo! IndigoH2O, Berkeley Springs scoops the Oscars!" she exclaimed, and we all cheered. I raised my wineglass and wondered if Bradley Cooper was feeling parched at this very moment.
The competition over, Arthur von Wiesenberger explained the Rush rules: "First, no pushing and shoving. We have young children here. And adults who act like children." He paused for a laugh that never had a chance. "Second, remember there are glass bottles. Please be respectful…" Then his voice, amplified though it was, was lost in the din. I hopped through the mass of eager water-gatherers and found one of the pourers on the other side of the room. I asked him how worried I should be.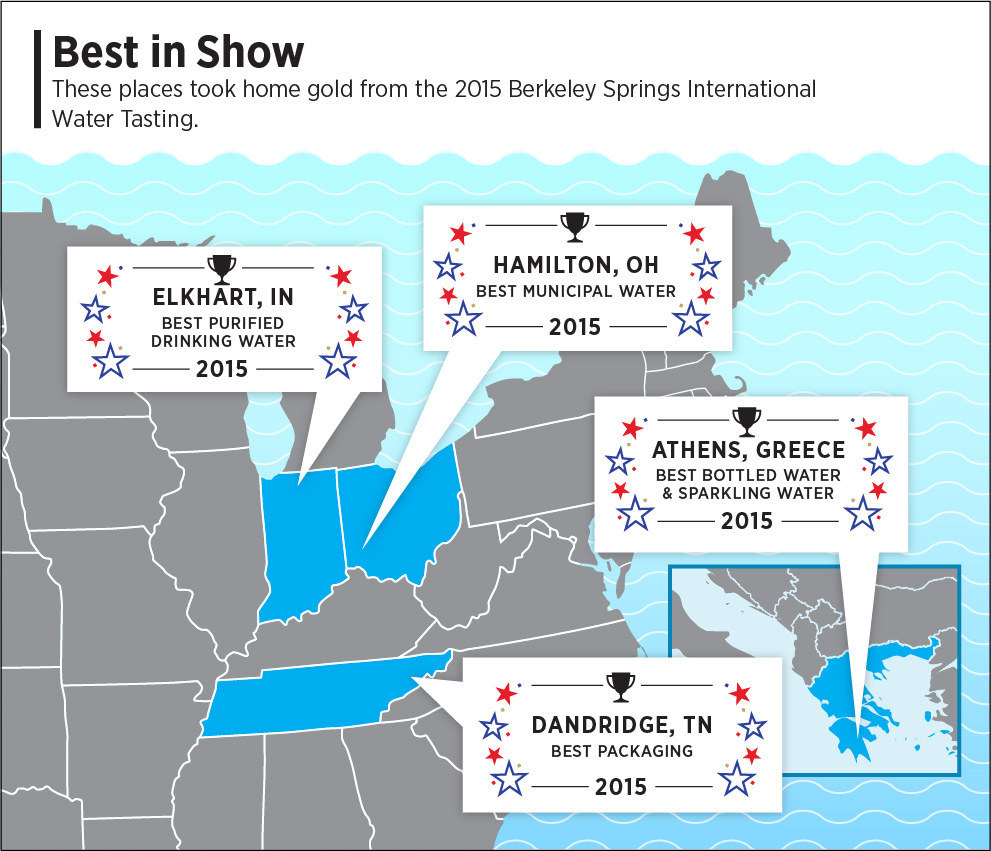 "Oh, well, this is pretty mild. Few years ago we had a man in the front row fall over as the Rush kicked off. Turned out he was only drunk, but another time, a woman with a walker got pushed over and trapped against the floor while people filled their bags." I held my breath as our hosts completed the countdown.
But this year's Rush was nearly chivalric. As our hosts shouted "Go!" a hush fell over the place. Kids led the way, running up to the edges and eagerly grabbing the lighter plastic bottles. Glasses gently clinked, cameras flashed. Men and women in suits and turtlenecks were down on their knees, checking each bottle before putting it back or loading up. Everyone stepped calmly and deliberately, and eventually even a few bagless attendees jumped in to claim as many bottles as their hands could hold.
Weeks later, I talked to Yuri Cataldo, the founder and CEO of IndigoH2O, which, before this year's gold-medal finish, had won bronze in 2013 and silver in 2014. It is a relatively new company, having only been founded in 2011, making it a classic Berkeley Springs International Water Tasting success story. Between this win and the Oscars attention, IndigoH2O went on to dominate the Indiana news for weeks, and its sales increased 3,000% for the time being.
But this media attention only came because Cataldo approached reporters about his newfound claim to the Best Tasting Water in the World. "The award itself doesn't win anything; it's all about me telling people," he said. And much of the time, when he shared the good news, he was greeted with skepticism: How could there be a tasting competition for water? Doesn't it all taste the same?
But being the best at something still means being the best, especially when you're the best at something every person on Earth needs. "To say that you have an 'award-winning' bottled water is really amazing," Cataldo explained. "There aren't that many water competitions."
The BuzzReads newsletter: Making your inbox infinitely more interesting every Sunday morning. Enter your email address to sign up now!