Herbed Chicken And Veggie Bake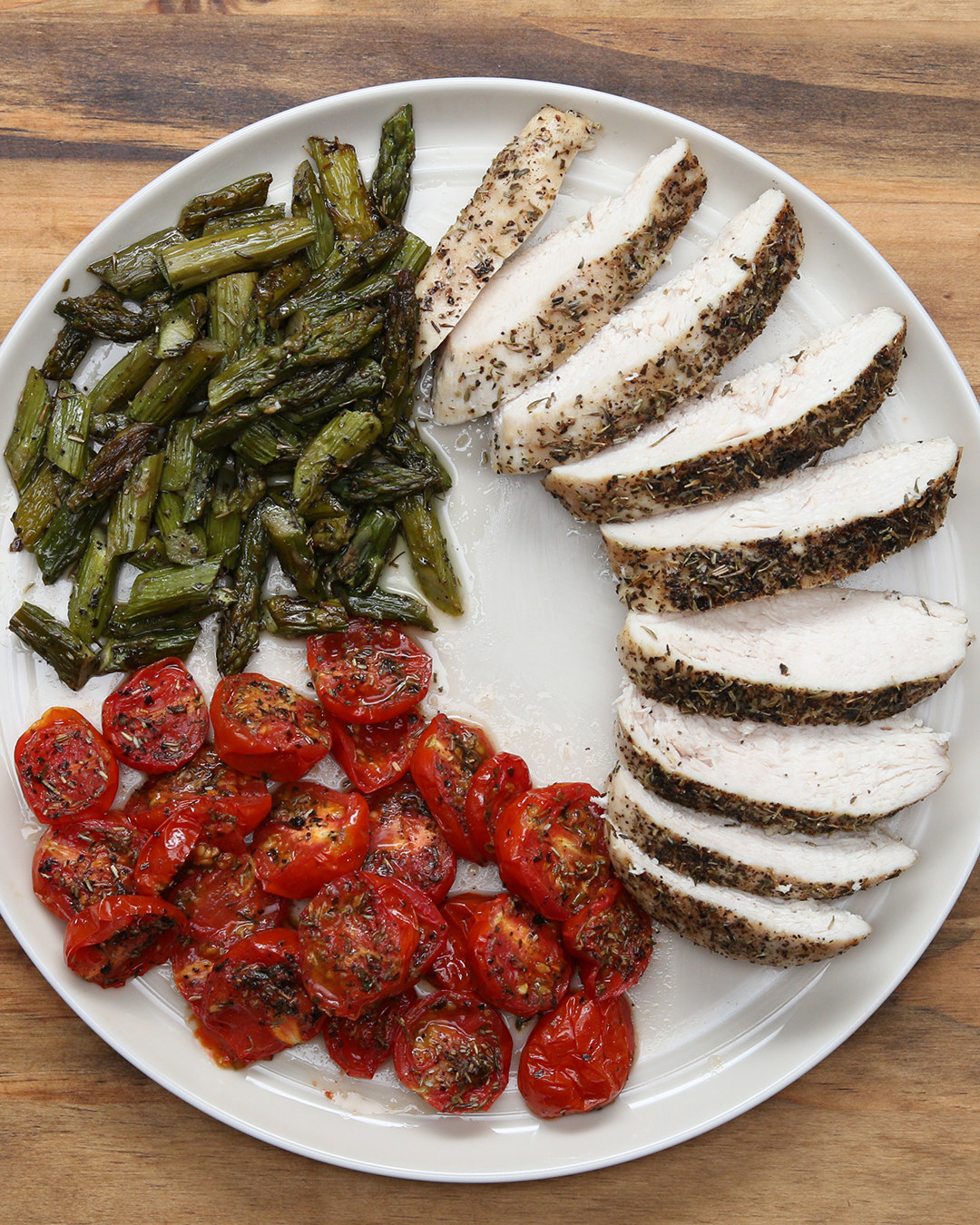 INGREDIENTS
2 boneless skinless chicken breasts
2 cups asparagus, sliced
2 cups cherry tomatoes, halved
3 tablespoons olive oil
1 teaspoon dried basil
1 teaspoon dried thyme
½ teaspoon dried rosemary
1 teaspoon salt
1 teaspoon black pepper
PREPARATION
1. Preheat the oven to 400°F/200°C.
2. Place the asparagus and cherry tomatoes on opposite sides of a large, rimmed baking sheet.
3. Place the chicken breasts in the middle section of the baking sheet.
4. Drizzle the veggies and chicken with the oil, then sprinkle on the salt, pepper, basil, thyme, and rosemary, ensuring all the ingredients are evenly coated in the oil and seasonings.
5. Bake for 25 minutes or until chicken's internal temperature reaches 165˚F/72˚C.
6. Allow the chicken to rest for 5 minutes before slicing.
7. Place the chicken breast on a plate with portions of the roasted veggies and serve.
8. Enjoy!