Cheesy Hasselback Chicken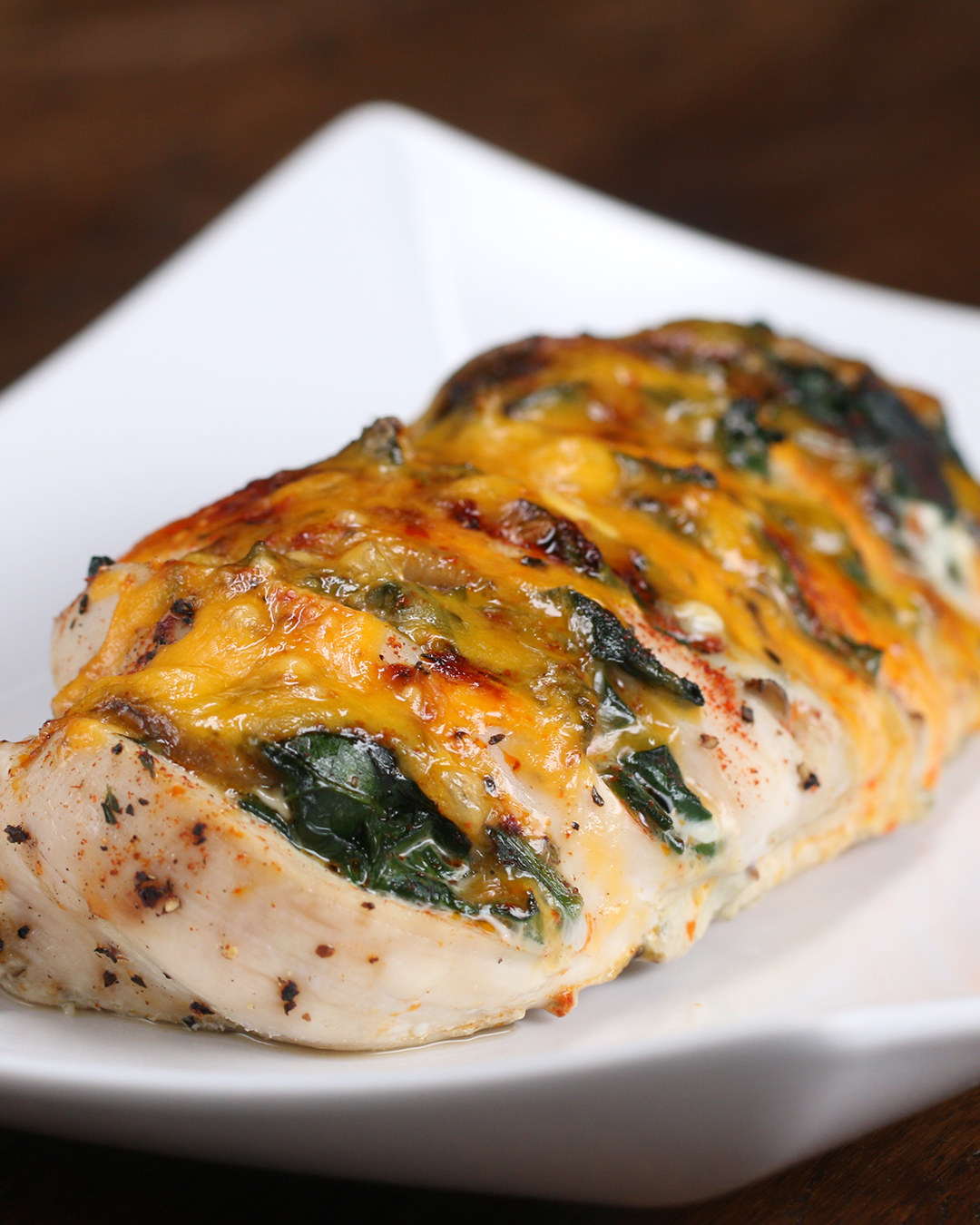 INGREDIENTS
1 tablespoon oil
1½ cups white mushrooms, thinly sliced
Salt, to taste
Black pepper, to taste
1 tablespoon fresh thyme leaves
4 cups baby spinach
2 chicken breasts, boneless and skinless
½ teaspoon paprika
3 tablespoons cheddar cheese, shredded
PREPARATION
1. Preheat oven to 400°F/200°C.
2. Heat the oil over medium heat in a large, nonstick skillet.
3. Toss in the mushrooms and season with salt, pepper, and thyme. Sauté until the mushrooms have started to darken in color.
4. Place the spinach on top of the mushrooms and toss until the greens have wilted, about 2-3 minutes. Set the spinach mixture aside.
5. Season the chicken breasts on both sides with salt and pepper.
6. Using a sharp knife, make vertical cuts, about half an inch apart, making sure not to cut all the way through the chicken.
7. Transfer the chicken to a greased roasting pan.
8. Stuff the spinach mixture into the cuts of the chicken breasts. Season with paprika and top with a sprinkle of grated cheddar cheese.
9. Bake for 20-25 minutes at 400°F/200°C, until the cheese has melted and the chicken has reached an internal temperature of 165°F/72°C.
10. Let the meat rest for 5 minutes before serving.
11. Enjoy!
Looks like there are no comments yet.
Be the first to comment!