Apple Cinnamon Oatmeal Muffins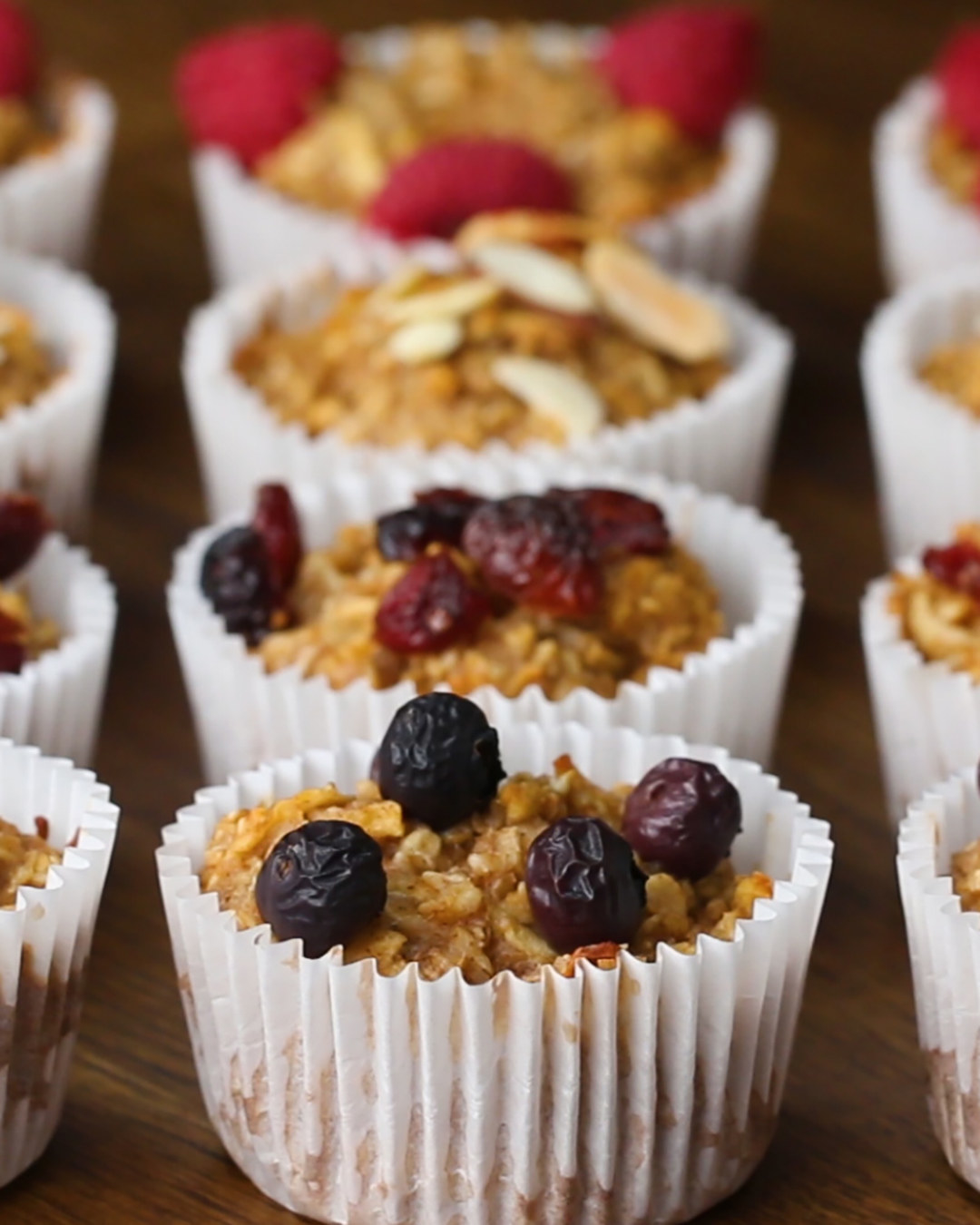 INGREDIENTS
2 apples
2 eggs
1 cup full-fat greek yogurt
⅓ cup honey
2 teaspoons vanilla extract
2 ½ cups rolled oats
2 teaspoons baking powder
Pinch of salt
1 tablespoon ground cinnamon
1 cup almond milk
Optional Toppings:
Blueberries
Dried cranberries
Sliced almonds
Raspberries
PREPARATION
1. Preheat oven to 350°F/180°C.
2. Peel the skin from the apples and grate on the coarse side of a cheese grater. Set aside.
3. In a large bowl, beat the eggs with a whisk until foamy and pale.
4. Add the greek yogurt, honey, and vanilla, to the bowl and whisk until the mixture is thick and well combined.
5. Sprinkle on the rolled oats, baking powder, salt, cinnamon, and the grated apple.
6. Use a spatula to fold the wet and dry ingredients together.
7. Pour in the almond milk and continue mixing until everything is well incorporated.
8. Using a medium ice cream scoop, portion the batter into 12 muffin tin cups lined with cupcake liners.
9. Top with your choice of toppings.
10. Bake for 35-40 minutes, until the muffins have set and just started to turn golden brown.
11. Enjoy!
NOTE: To help prevent browning after you've grated the apples, place them in a bowl and cover with lemon juice and water. Drain thoroughly before adding to the batter.
Looks like there are no comments yet.
Be the first to comment!