You Should Make This Slow Cooker Honey Garlic Chicken For The Yummiest Dinner Tonight
Hit your tastebuds with the sweet and salty!
by
,
Slow Cooker Honey Garlic Chicken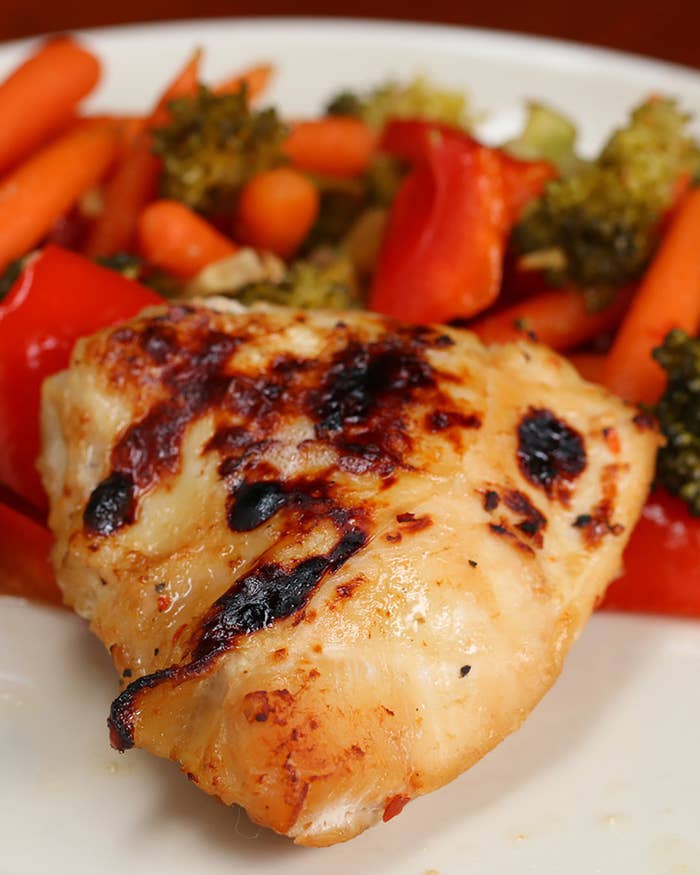 INGREDIENTS
⅓ cup honey
¼ cup low-sodium soy sauce
4 cloves garlic, minced
1 tablespoon ginger, minced
½ teaspoon red pepper flakes
½ teaspoon black pepper
4 large chicken breasts, skin on, cut in half
2 cups baby carrots
1 red bell pepper, thinly sliced
2 cups broccoli florets
Salt, to taste
PREPARATION
1. In a medium bowl, mix together the soy sauce, honey, garlic, ginger, red pepper, and black pepper.
2. Place the chicken breasts directly on the bottom of the slow cooker, sprinkle with a bit of salt, and pour on the honey sauce.
3. Cook the chicken for 1½ hours on high.
4. Toss in the carrots, broccoli, and bell peppers. Using tongs, mix the chicken and veggies around the slow cooker so that everything is mixed and coated with the honey sauce.
5. Cook on high for and 1½ hours.
6. Remove the chicken from the slow cooker and place, skin-side up, on a parchment-lined baking sheet.
7. Broil for 2-3 minutes, until the skin is golden and crispy.
8. Serve on plates with the veggies, chicken, and a spoonful of the leftover honey sauce.
9. Enjoy!