Dark Chocolate Peanut Butter Balls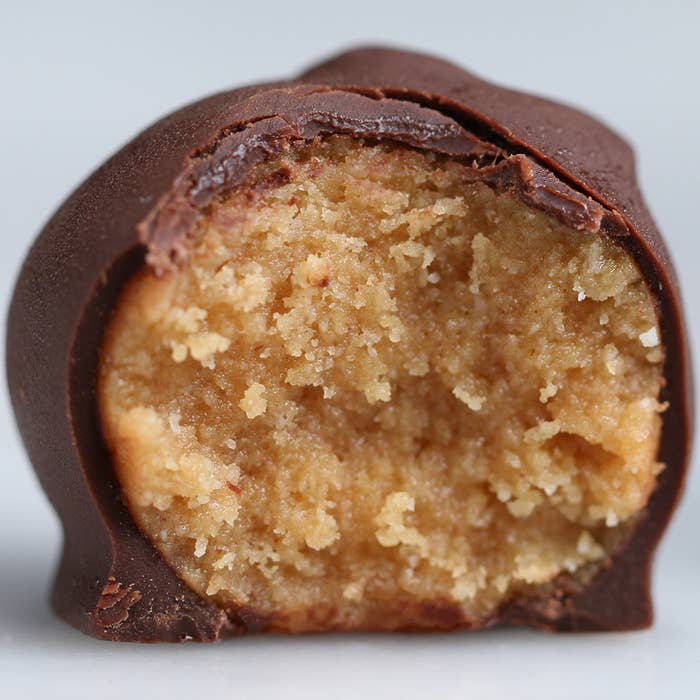 INGREDIENTS
Servings: 12
1 cup all-natural peanut butter
1 cup almond flour
⅓ cup honey
1 teaspoon vanilla extract
¾ cup dark chocolate chips
PREPARATION
1. In a medium bowl, mix together the peanut butter, almond flour, honey, and vanilla extract until the mixture thickens and sticks together.
2. Roll the mixture into balls half an inch in diameter.
3. In a small bowl, melt the dark chocolate chips in the microwave no more than 15 seconds at a time.
4. Using a spoon or fork, dip the peanut butter balls in the melted chocolate and toss to fully coat.
5. Transfer the balls to a wax or parchment paper-lined baking sheet and refrigerate at least one hour.
6. Enjoy!
NOTE: For this recipe, be sure to use a no-stir, all-natural peanut butter. Using a natural peanut butter that separates may cause the ball mixture to be too loose.
Want BuzzFeed Tasty right in your inbox? Sign up for our newsletter!