Skip That Greasy Take-Out Dinner And Make This Healthy Cauliflower "Fried Rice" Instead
Have a healthy dinner in instead!
Shrimp And Cauliflower "Fried Rice"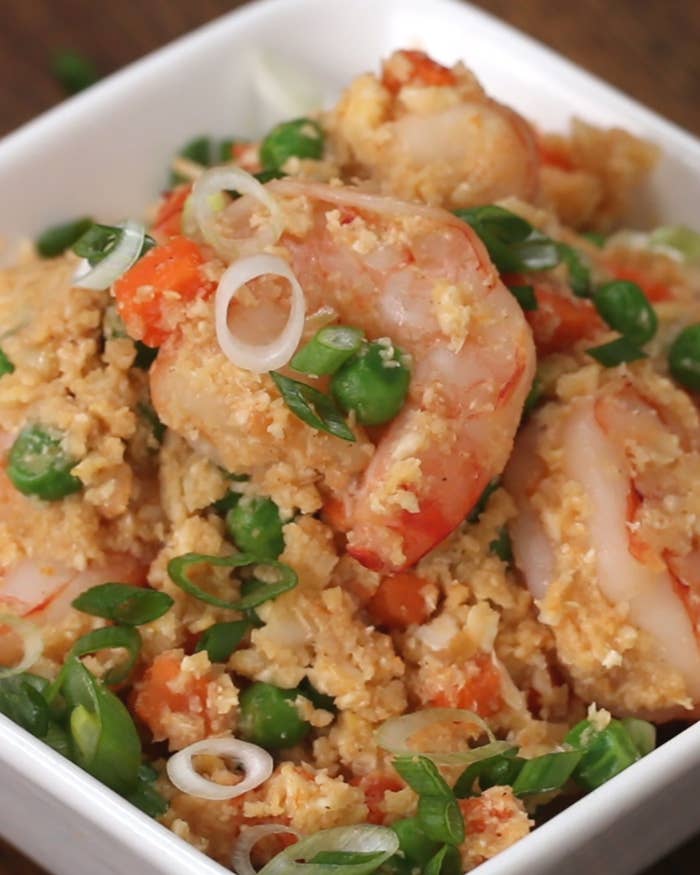 INGREDIENTS
3 cups cauliflower florets
1 teaspoon sesame oil
3 carrots, diced
3 cloves garlic, minced
1 pound large shrimp, peeled and deveined
1 cup frozen peas, thawed
2 eggs, beaten
3 tablespoons low-sodium soy sauce
½ teaspoon white pepper
Green onion, for garnish
PREPARATION
1. Heat the sesame oil in a large skillet or wok.
2. Toss in the carrots and sauté until soft, about 5 minutes.
3. Add in the garlic and shrimp and sautée until the shrimp begin to turn pink, about 2 minutes.
4. Add the peas and cauliflower rice and mix until the cauliflower has warmed through.
5. Move the contents of the pan to the side to create a well in the center. Pour in the eggs and slowly scraped the cooked bits off the bottom of the pan to scramble the eggs. Once the eggs are almost finished cooking, mix everything in the pan together.
6. Season the cauliflower with white pepper and soy sauce, give one last good mix to combine, and serve with a garnish of sliced green onion.
7. Enjoy!