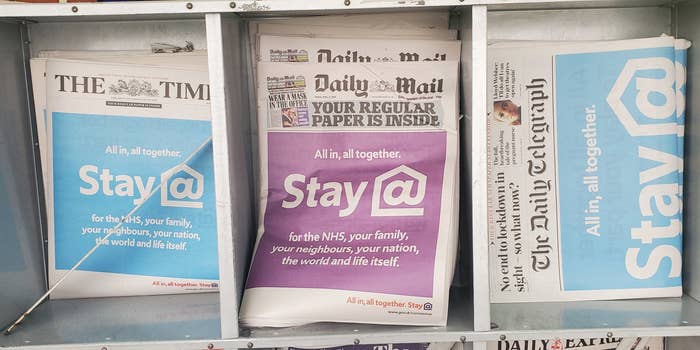 The Daily Mail is famous for its big, bold front pages, which help it shift more than a million copies each day in the UK on average.
Barely a day goes by without the paper's splash hitting the sweet spot of its readers' interests; things that do or don't give you cancer, rumours about the Royal family, stridently pro-Conservative political coverage, and so on.
But on Friday, for the first time in its history, the Mail's readers saw something that readers of other British newspapers have been seeing for years — a wraparound advert and a message saying "your regular paper is inside".
The "wrap" — industry jargon for advertising that goes all the way round the paper — was paid for by the government. The message was simple: "Stay At Home".
All other regional and national papers in the UK carried this "wrap" on Friday, which marks the beginning of a three-month "advertising partnership between the government and the industry", according to Press Gazette.
The government considers the need to spread the "'stay at home"' message to be vital.
But at the same time, newspapers really need the cash.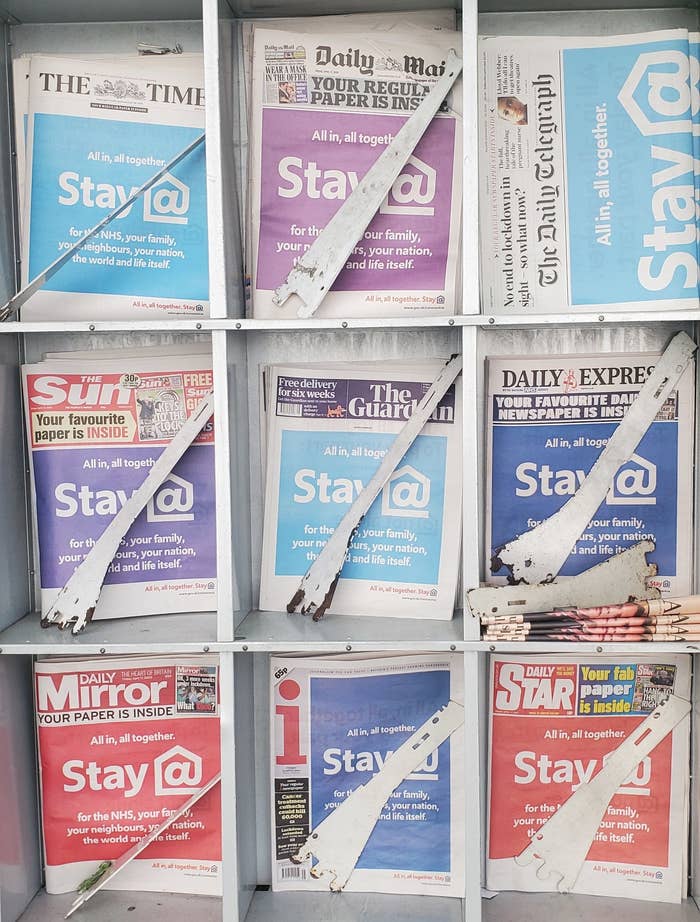 Although there is huge demand for news at the moment, the Coronavirus pandemic has left the media suddenly facing drastic financial challenges at a time when falling ad revenue and declining print circulation were already hitting the industry hard.

The crisis has caused sales to dip further, while advertising revenue has taken a brutal hit. No outlet — not even the commercially successful Daily Mail — has been spared.
News UK, which is the parent company of the Times, Sunday Times and Sun, also took the wrap. "The business is doing everything it can to mitigate the impact. We are in constant conversation with our advertisers," said an internal email sent on Friday by Chris Longcroft, the company's chief financial officer.

"We are pleased to have secured significant government advertising spend during this period, such as the cover wraps of The Times and The Sun today."
After the good news, the email encouraged staff to take unpaid leave and announced a reduction in staff bonuses.
"The crisis will accelerate and intensify the pressures we already see," says Rasmus Kleis Neilsen, of the Reuters Institute for the Study of Journalism at Oxford University.

Other national newspapers have faced even starker measures than those at News UK, including pay cuts, and the "furloughing" of staff — the government has agreed to pay the bulk of the wages of employees temporarily laid off because of the coronavirus.
Chancellor Rishi Sunak announced on Friday that the scheme would be extended until the end of June.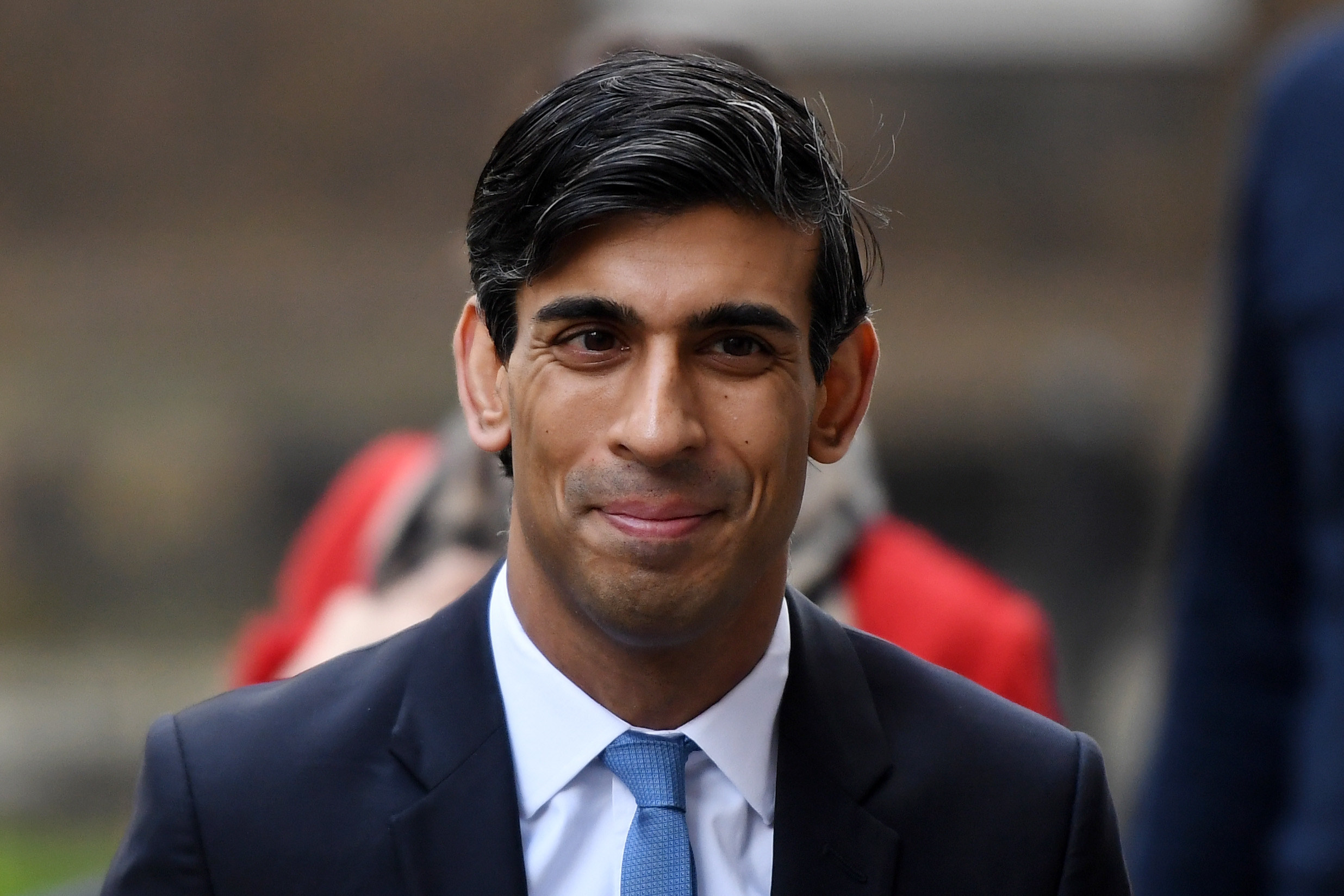 For others, the situation is worse still: So far more than 2,000 staff across local and national press have lost their jobs, according to research by Press Gazette.
The impact was especially immediate for free newspapers given to commuters. one of the first outlets to take a big hit was City AM, which is distributed to commuters in London's financial district.
"Everything happened incredibly quickly" says Rachel Cunliffe, the paper's Comment and Features Editor.
In the space of three weeks she went from working in the office covering the Budget, to working from home, to being furloughed.
"I know a huge amount of work has gone into ensuring that City AM is able to ride out the crisis" she told BuzzFeed News. "But it's still a shock to suddenly not be working."
A week after City AM, the London Evening Standard imposed a 20% pay cut on some staff and furloughed others.
Former Chancellor George Osborne, the paper's editor, confirmed this was because of "the big fall in advertising".
The advertising crunch was also speedy and brutal for local papers, heavily reliant on advertising from businesses that are now likely to be closed indefinitely because of the coronavirus.
JPI Media - owner of the Yorkshire Post, Scotsman and many other regional titles - put 350 staff on furlough and announced that others would receive partial pay cuts.
"It's a really stressful time, especially as we're covering some really harrowing stories — you can spend all day with people crying on the phone to you" one Yorkshire Post journalist told BuzzFeed News. "As a society, we can't afford to lose that and at the moment there's real danger of that happening."
"I think it's fair to say we've done some world-class journalism during this crisis but that doesn't matter when there's not enough money coming in."
The advertising hit does not just apply to the printed word: digital publishing revenue is also down dramatically because of "blocklists", which have hit local and national press.
Companies often like to avoid placing their ads next to grim topics and recent "blocklists" have prevented promotions from appearing alongside stories with 'coronavirus' in them.
But at the moment pretty much every story includes that word.
The nationals recently signed a joint letter saying they could lose £50m if the pandemic lasts another three months because of blocklists.
Culture Secretary Oliver Dowden has told advertisers to remove the word coronavirus from the lists, warning of an "irreversible decline in news publishing".

Digital advertising revenue for the UK newspaper industry for the whole of 2017 was £487m, so losing out on £50m in revenue in just three months would be a devastating blow.
Digital-only publishers are also feeling the strain, including BuzzFeed News.
Last month CEO Jonah Peretti announced a "graduated salary reduction" in April and May for staff earning over $40,000, with the lowest tier having a reduction of 5%, and the highest earning executives having a 14-25% cut.
After April and May the plan will be reevaluated on a monthly basis.
The cruel irony is that traffic is surging as a result of the pandemic. Hits on UK news sites are up 51% on the start of the year according to research by Comscore, a media analytics firm.
On Friday the National Union of Journalists called for drastic measures to sustain the industry and prevent big job losses, including a 6% windfall tax on the big tech companies, and interest free loans for journalists.
Social media is another place where outlets can earn money from ads. But here the story is the same as on the companys' own websites — views and clicks are up but ad revenue is down.
A digital journalist for one major UK news outlet told BuzzFeed News that while YouTube views are up significantly during the coronavirus crisis, revenue has seriously dropped off.
At a time when people's routines have been dramatically altered, the newspapers have few weapons at their disposal to sustain ad revenue and stop print sales from cratering.
The papers — including the pro-Tory Daily Mail and Sun — have at times been critical of a government which was seen as slow to impose lockdown and behind the pace of its European neighbours on testing people for coronavirus.
But they have also gone heavy on "positive" coronavirus stories, such as this week's tale of a 99 year-old war veteran raising millions of pounds for the NHS.
"Readers will stop buying the paper if it just scares them shitless and depresses them," one tabloid journalist told BuzzFeed News.
The immediate response to the crisis has been savings. Staff at the Daily Mail earning over £40,000 have been asked to take a graduated pay cut, with those who agree offered shares in the Mail's parent company in exchange.
At the Guardian and Telegraph, dozens of non-editorial staff have been furloughed and some staff have received pay cuts. The Financial Times has undergone similar measures despite hitting 1 million paying subscribers last year.
Three publications that have not faced pay cuts or furloughs yet are the Times, the Sunday Times and the Sun.
In a recent internal email to staff News UK CEO Rebekah Brooks laid bare the desperate plight the newspapers are now in. .
"Sporting events, which attract commercial partnerships, are cancelled. And I am sure it is already clear to many of you that a large number of shops which usually sell our newspapers are now closed, such as travel hubs and petrol forecourts," the email said.
"High streets around the country have very low footfall, if any at all. These are new challenges that we may face for some time to come."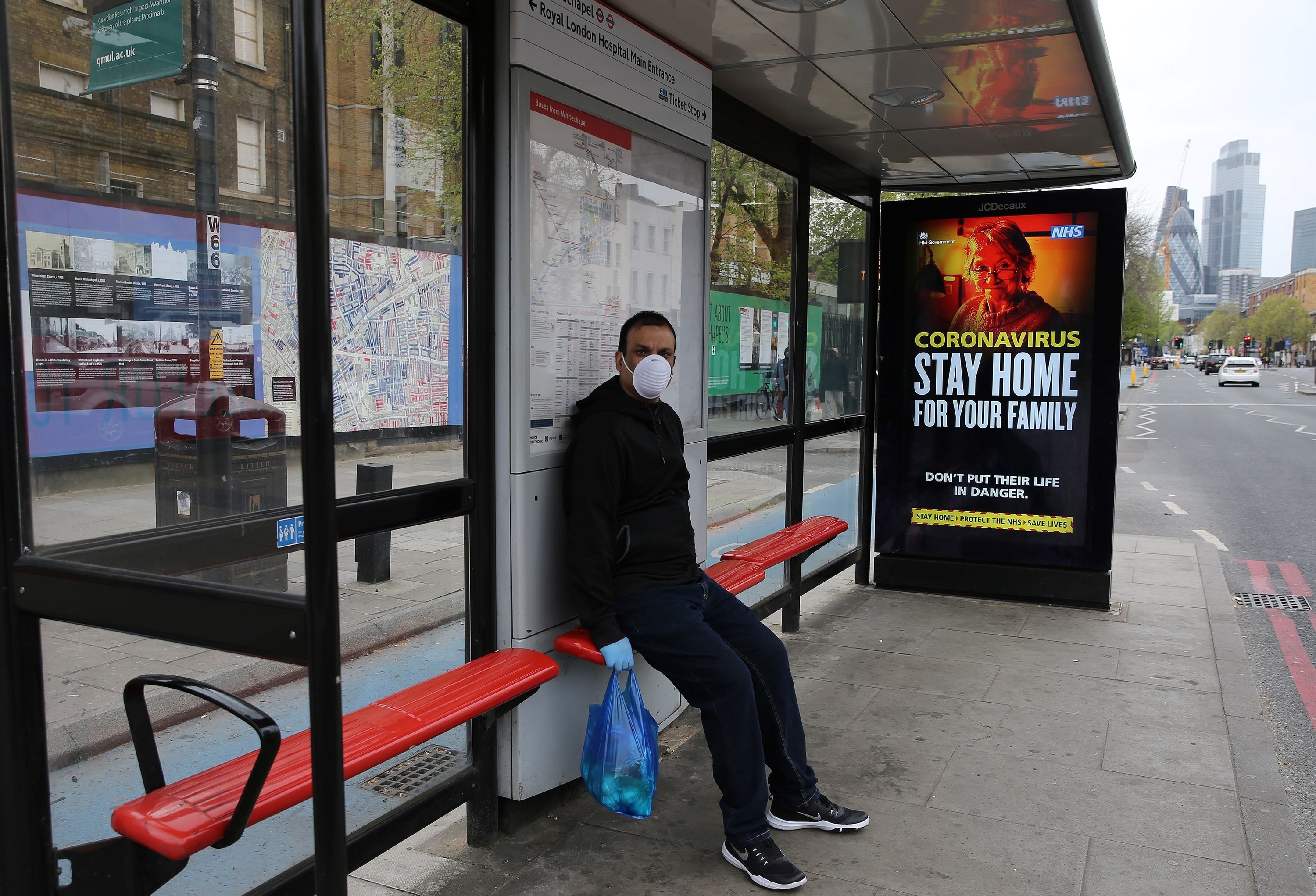 In a further email on Friday, News UK confirmed it would not be making use of the government's furlough scheme but did "strongly encourage" voluntary unpaid leave, or a reduction to working hours if "circumstances allow".

Newspaper industry insiders say home delivery of print newspapers has seen a decent rise since the beginning of the coronavirus crisis, though this goes nowhere near matching the decline in casual sales.
"People aren't going to a supermarket regularly and just popping a paper in their trolley" one tabloid journalist told BuzzFeed News. "You can push digital subscriptions and newspaper delivery, but you aren't going to make this up."
Rasmus Kleis Nielsen of Oxford University thinks the economic crisis for the media industry will be long and far-reaching, referencing recent research from Enders Analysis which says the threats to the sector are "existential".
"I am fearful that there are titles and companies that won't be able to ride this out," he told BuzzFeed News.
UPDATE
A now-deleted tweet from the editor of the Yorkshire Post about the level of advertising revenue the paper has lost has been removed from this post after it was brought to our attention that it was inaccurate.